Suffragette CHIC 12:
Rebekah Jones - Good vs. Gaetz
YouTube video: Kerry Sara
I posted a blog entry about the Congressional race in Florida district one (1) between Rebekah Jones and incumbent Matt Gaetz on October 28th.
There is a small cadre of Florida Matt Gaetz fans who really do not like Rebekah Jones.
Suffragette CHIC 11: "The Hour is Late" has elicited a stridently intense reaction from the radical right on Elon Musk's new pro-Trump "Twitterverse." A few amateur MAGA political operatives have informed me of every one of my minor editorial mistakes after I wrote and posted my opinion piece regarding the Jones-Gaetz race.
The "MAGAts" are also eagerly culling Rebekah Jones' past to undercut her effective media campaign against Matt Gaetz in Florida.
**********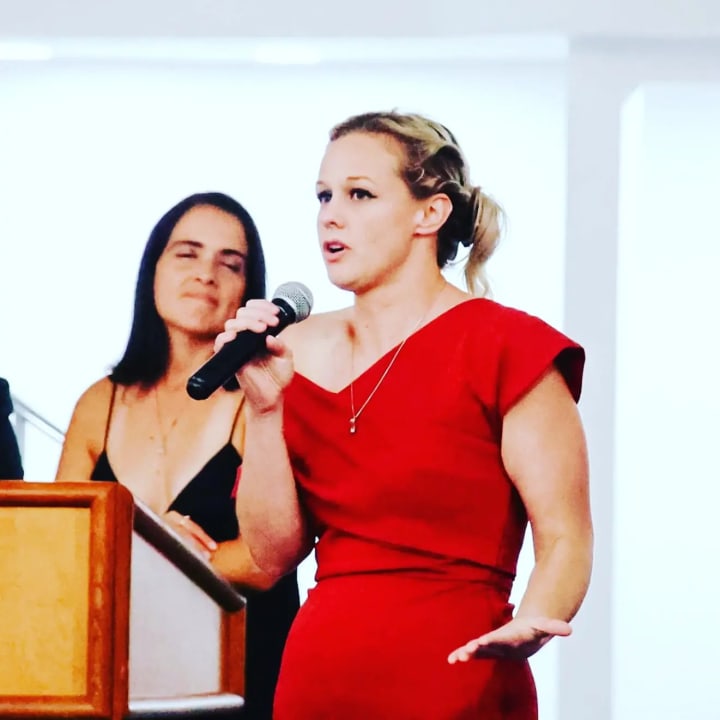 As I wrote in Suffragette CHIC 11, many of Florida's congressional districts, including district 1 – are "deep red."
So, it is unlikely that Mrs. Jones will defeat Mr. Gaetz on November 8th. I also did not know Rebekah Jones had such a sordid past.
Law enforcement authorities have arrested Mrs. Jones four (4) times. The incidents involving domestic abuse and stalking charges began in 2016 and ran up through 2020.
Rebekah Jones' arrest record also spans two states. After Louisiana State University (LSU) dismissed her in 2016 from an office staff position – Jones refused to leave university property.
Florida State University (FSU) also fired Jones for threatening to give a failing grade to an acquaintance of a former boyfriend.
**********

The inference from Matt Gaetz's Twitter fan club is that Rebekah Jones is unfit for Congressional office.
Do I really need to remind the Florida district one electorate who Rebekah Jones is trying to unseat in nine (9) days? Matt Gaetz is notorious for an ongoing investigation by The Justice Department into whether he transported underaged females across state lines for sex. Representative Gaetz has also denied paying for sex with teenage girls.
Recent reports are that the Justice Department will not charge Mr. Gaetz in the sex-trafficking investigation.
On September 23rd, The Washington Post cited anonymous career prosecutors who informed reporters that convicting Gaetz was unlikely because of credibility questions regarding two central witnesses against the Congressman.
**********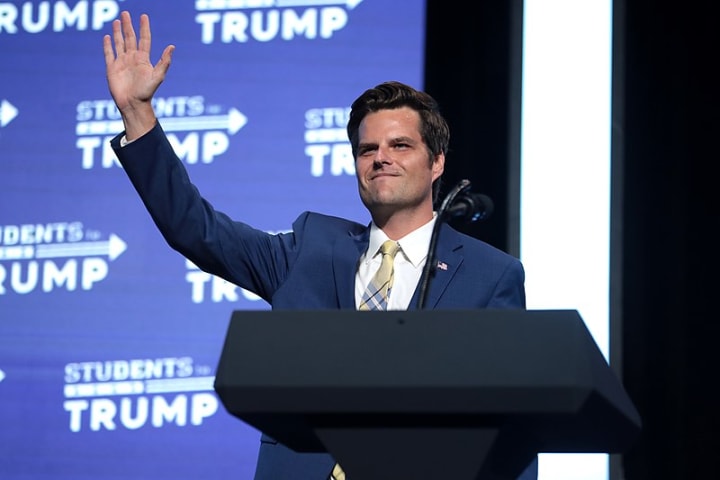 Nevertheless, despite Matt Gaetz's legal entanglements – he is still heavily favored to be reelected in 2022.
For her part, Rebekah Jones has made cursory attempts to atone for her past – admitting, "…and my mistakes, I've made a few."
However, MAGA voters have proven they do not care what kind of social and moral faux pas accompany their preferred candidates. As a result, the GOP is now willing to overlook credible child sex-trafficking charges - if their 2020 election conspiracist and gun-loving candidates have a chance to win.
Furthermore, corporations that temporarily suspended campaign donations to MAGA politicians after the January 6th attack did not refrain from Machiavellian self-interest for long. They now openly support midterm candidates who deny the 2020 Presidential election again.
**********
So - for those not keeping score, the forces arrayed against abortion rights, female body autonomy, and voting rights include the following:
AT & T
Chevron
Occidental Petroleum
Citadel LLC
Anheuser-Busch
Pfizer
Donald Trump & the GOP
Elon Musk
Kanye West
An endless array of Trump sycophants and "MAGA-chuds" posting anti-democratic content on traditional and social media platforms.
In addition, those eager to take flawed progressive candidates like Rebekah Jones to task on Twitter are hypocrites. They will not "bat an eye" at the sordid pasts and daily rantings of GOP "luminaries" like Marjorie Taylor Greene (R–GA), Lauren Boebert (R–CO), and Kari Lake (R–AZ).
The fact that Representatives Taylor Greene and Boebert are two of the best GOP fundraisers in the country is informative.
**********
Corporations have no compunction toward supporting an election conspiracist like Matt Gaetz over Rebekah Jones.
The entitled "business class" proves that the 2022 midterm elections are not about preserving democracy or personal morality. Instead, they want national action on pro-corporate political policies.
Ultra-rich elites like Elon Musk are pushing anti-union, anti-public-school, anti-social security, and PRO-military-grade weapons legislation on America's streets.
PRO-democracy Democrats and political independents cannot compete with the money and influence MAGA acolytes and the FOX News media system can use to attack the US political system.
So – WHAT can we do? HARD WORKING women's rights activists and grassroots organizing can still win local elections. The Kansas abortion referendum this past summer proved it.
Those who genuinely love America and still wish to live in a democratic republic will have to fight HARD to defend freedom.
**********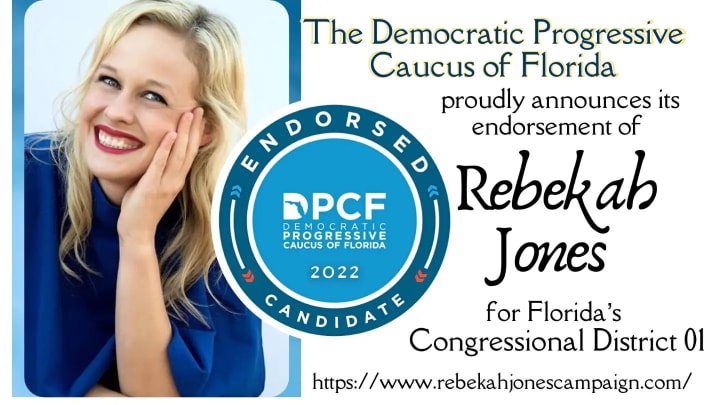 Over the last nine days of the 2022 midterm campaign, we ALL must do the following:
CALL, email, and text the national offices of the DNC, the DCCC, and the Democratic Governors Association (DGA).
DEMAND that the DNC and the DCCC fund and support Rebekah Jones and ALL the other US Congressional candidates across America. If the DNC has money to engage in hair-brained schemes like funding MAGA GOP primary candidates, they have the money to invest in 2022 midterm liberal–Democratic Party candidates.
CONTACT, donate to, and volunteer for your local Democratic Party congressional candidates. Below is a brief list for Florida:
2022 midterm US Senate contest in Florida:
Val Demings (D) v. Incumbent Marco Rubio (R).
About the Creator
Y. Kerry Sara is a war-time military veteran (NY Army NG, Desert Storm 1990-91), yoga instructor (RYT, 200 Hrs.), & author of the fiction novel J-Villains (2019). Mr. Sara writes about politics, civil rights, feminism, health, & wellness.
Reader insights
Be the first to share your insights about this piece.
Add your insights