Spotlight
How Strong Black Women Set the Stage for Political Awareness, Activism, and Female Empowerment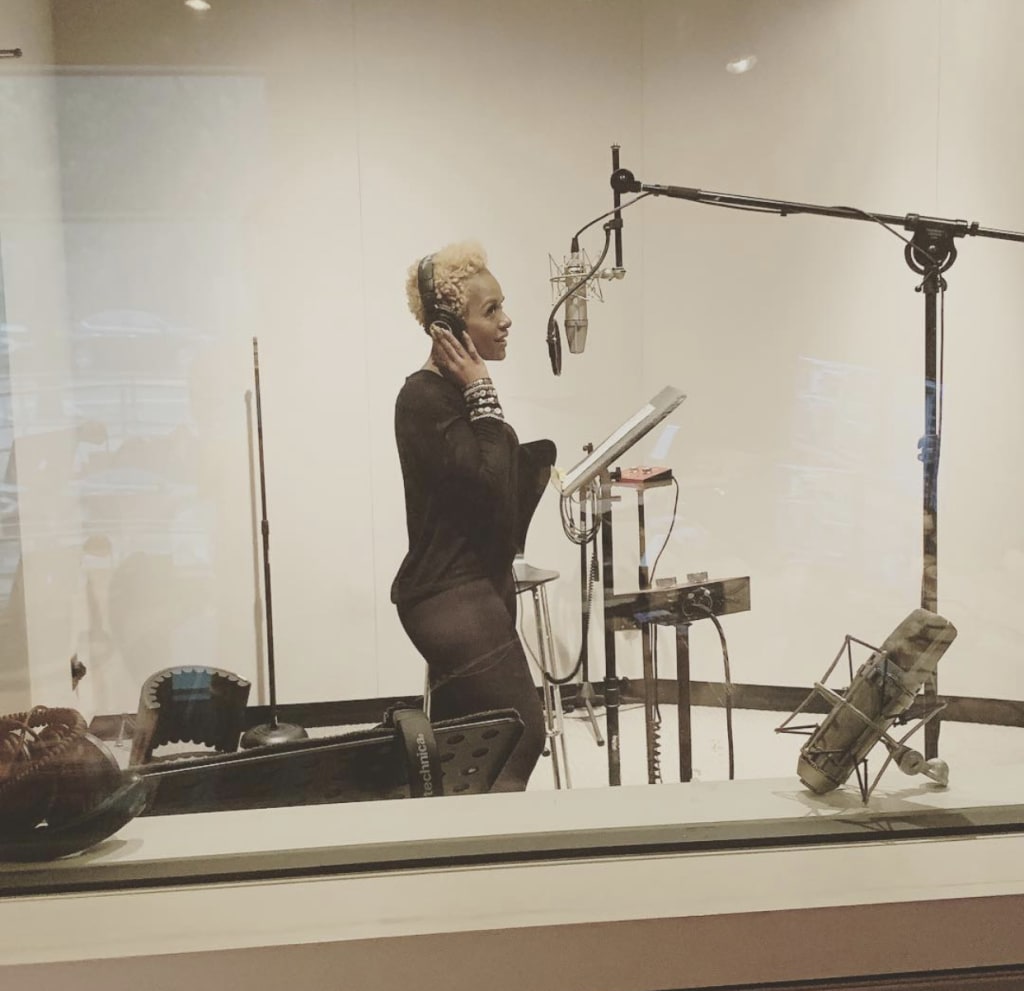 Here's to strong women.
Neeley Jonea is an accomplished actress, model, and Nordstrom stylist.
May we know them.
Subjectively, there's a CVS-receipt-long list of reasons to celebrate Neeley: She's a Fort Worth native (like myself), she went to TCU (like me--GO FROGS!), and we both share an affinity for our fur babies. Seriously, if you haven't checked out Sir Cameron the Pomeranian on Instagram (@sircameron_the_super_pom), do yourself a favor!
But more than that, Neeley's just so damn cool.
And not that unapproachable kind of cool, either. There's a refreshing authenticity in her open-heartedness and bubbly personality, which often shows in the form of a smiling side-dimple, even when meeting someone new. It's contagious, really. Yes, Neeley's zest for life is embodied through her passion to serve others. Whether it's by caring for customers or performing for crowds, far better than any entrepreneurial endeavors, Neeley is in the business of people.
Another actress, you say? Hear me out: This girl personifies the word, "hustle." On a Tuesday, you might find Neeley modeling for a photoshoot, only to later witness her accommodating a customer during a busy Saturday at the mall. It's no secret that an actor's grind involves the grueling lather/rinse/repeat pattern of prepare/submit/hope-not-to-be-rejected. Such practices take both incredible drive and patience (in addition to the acceptance of being routinely vulnerable to criticism). Neeley takes this cycle in stride, eagerly learning and making continuous efforts to perfect her craft through the guidance of seasoned professionals and her representation with the Kim Dawson Agency.
COVID has placed the dramatic arts into a state of lengthy intermission, but Neeley remains optimistic and grateful for each opportunity, whether that's in print, video, or voice-over work. Even if you're not part of the Dallas-Fort Worth theatre circle, you've probably already seen Neeley without realizing it. Yes, that was her on "Big Brother: Over the Top". Or maybe you recognize that sassy campaign from the 2015 gift-giving ad for HoneyBeNatural Magazine. If you're truly paying attention, you'll notice her friendly voice in that McDonald's commercial. And those are just a few excerpts from Neeley's stellar portfolio.
May we be them.
For as long as I've known her, Neeley has been bettering herself from the inside-out. Her wellness journey is genuinely one for the record books, having healthily lost over eighty pounds and consistently kept it off for years while still maintaining a loyal stance towards body positivity. She openly communicates the importance of self-love and grace during the often tedious process of self-improvement and cheers on others who have decided to make their own health a priority. Sometimes that's through a, "Girl, you do YOU!" or even the occasional, "Treat yourself!" Spend ten minutes with the fashionista and you'll know that she both recognizes and respects beauty as it appears in all shapes, sizes, and states of being.
Neeley proudly embraces her modest upbringing in subsidized housing, accrediting a mother who selflessly worked multiple jobs and made countless sacrifices to make sure her daughter had a strong start in life. With the end goal of giving some of that back to those who paved the way, Neeley follows her mother's example while never feeling the pressure to compromise bravery for femininity. She's one bad-ass chick; hardworking, and fiercely committed to her convictions, yet quick to forgive and always intentional in showing love.
In a time where women of all ethnicities, creeds, and orientation are still fighting for sexual equality, Neeley surrounds herself with progressive, like-minded women who not only acknowledge that they have a voice, but understand how crucial it is to speak up. Proactively present, Neeley asks the tough questions and advocates for us to not be silent about all of the reoccurring injustices involving female rights, the Black Lives Matter movement, and the LGBTQ community, stating, "The only way our society can more healthily function in the future is if we all work together."
May we raise them.
Despite her success, Neeley stays grounded, humbly moving forward in a world where the "Strong Black Woman" trope can be seen as either a blessing or the proverbial blemish on a profile that has long fought just to be seen. As a White, blonde, Southern woman, I can't relate. Yes, blondes have stereotypes of their own, but it's not the same.
For years, I've said little because I never knew what to say about my privilege. I guess I felt guilty. I didn't want to offend anybody or seem insincere with my queries. This is what I appreciate about Neeley. She's always open and receptive, with no judgement whenever I have a question or simply want to share my support. Many educational direct messages have been exchanged over the evolution of social norms and best practices.
"Black women have had to be strong since we were brought to this country," she says. "It's in our DNA. From slavery to segregation, to the current racism we are experiencing from the far right. We have to be strong just to survive. There's nothing wrong with expressing that out loud."
Neeley recognizes the need for vocality and uses her creative platform to promote others, laying the groundwork for both future generations and people like myself who wish to know more. She encourages me, a woman who is not a POC, to hold others accountable and to always remember that I am not limited.
If that's not innovative, I don't know what is. Simply put, strong Black women like Neeley make me feel strong and empowered, too. Such inspiration carries on into my classroom to my students, who will share that empowerment with their friends, and then to their friends, and so forth.
It brings me great joy to see my friend fearlessly living her best life, fulfilled, and fully confident in who she is. Personally, Neeley has resolutions just like anyone else: spend less time on the phone or social media, wake up earlier, show the world that there's more to her than just jokes and a pretty face. Professionally, Neeley aspires to take her on-camera acting to the next level. If anyone can do it, it's her.
There's an expression we performers use: "Find your light." That is, step out onto the stage and find the spotlight. Neeley Jonea (@neeleyjonea) has found her light in its most beautiful, authentic form during a very dark period in America. Not only has she made a way to make the light work in her favor, but she has also made an impact on those around her by sharing that light for all to see.
activism
Teacher. Performer. INFJ. Disney enthusiast. Texan.
www.LauraMerchantWrites.com
Instagram: @LMerchant84
Receive stories by Laura Merchant in

your feed