Queen Haley is a woman to be admired
Author Alex Haley's grandmother proved herself to be a pillar of strength in difficult times,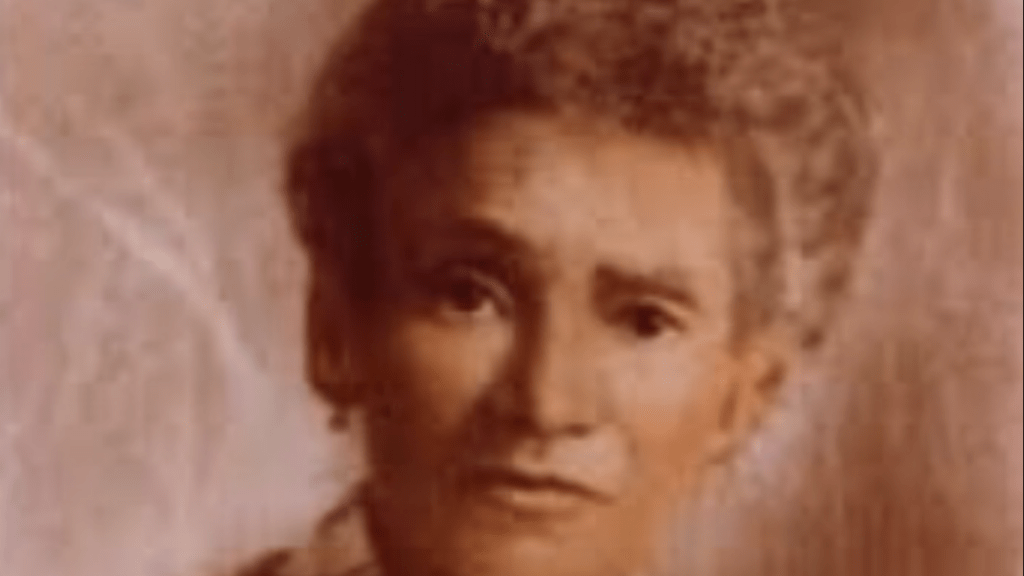 Queen Haley
Alex Haley, the author of the best selling book Roots. also wrote a book named for his paternal grandmother, titled Queen, the story of an American family. Each book was turned into a made for television mini series. Queen, aired over three nights in February 1993 on CBS. Alex Haley died before the book was completed and it was finished by his co author David Stevens. I've watched the mini series three times and read the book at least five times. I find the story of this woman to be simply fascinating. Since March is women's history month I decided to celebrate this woman in American history who I believe is very inspiring. According to Wikepedia, David Stevens said he had hundreds of pages of notes that Haley's left behind, but he completed the book mostly from the memory of conversations he had with the heroine's grandson.
Queen's mother was a slave named Easter and her father was the plantation master's son James Jackson who was called "Jass." Unlike many stories from slavery, Queen's mother was not raped by her master. She fell in love with his son James Jackson Jr. and according to the book the feelings were mutual. Queen was born at the time her father was proposing to his future wife Lizzie who hated the child on sight. Even after marriage, James continued to spend intimate time with Easter and his wife took it out on little Queen, who was the face of her husband's infidelity. When Easter died, life became unbearable for her daughter because Queen looked more white than black and this was a source of discomfort for her for many years.
Lizzie made sure to reinforce to the child that she was a not a member of the family but a slave and that she was owned by the Jackson family. The black children on the plantation taunted her for looking white and she wondered why she was forced to identify as black when she was equally white and looked more Caucasian than African. Queen loved her father James, but he made it clear that his duty was to Lizzie and their children. Queen worked hard to please the family but her stepmother/mistress never gave the girl a break. Lizzie should have addressed this to her cheating spouse, instead of mistreating a child.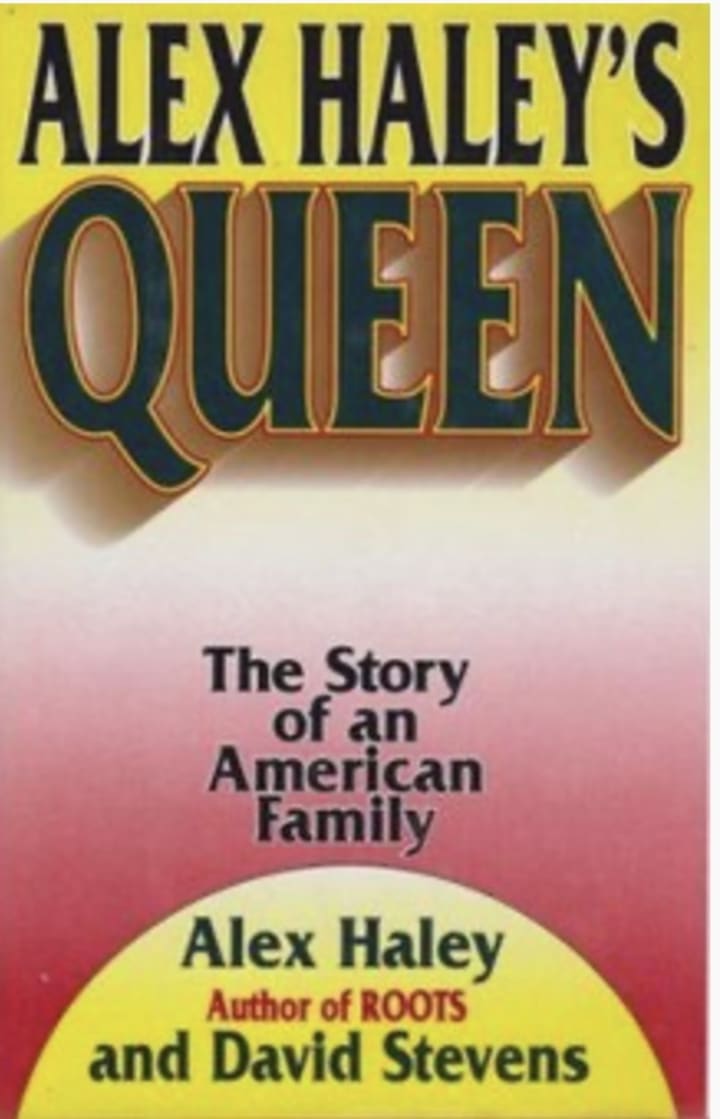 In addition to her identity crisis, once Queen was forced to leave the family home after the Civil War, she experienced hunger, poverty, homelessness, being disdained by both blacks and whites and was raped. There were times she passed as white in order to survive being killed. On one occasion she ran up to a group of blacks shouting " I is Nigra, " because she was desperate for food. She was forced to watch as her first husband was hung from a tree, then set on fire in front of their young son and she had to flee to save both their lives. She eventually meets then marries Alec Haley who wonders about her quiet sadness, but never enquires. They have a son they name Simon, who becomes the father of Alex who wrote the family history.
One day when she is making a fire in the wood stove, Queen's dress becomes filled with flames and she runs off into the woods. The fire is put out but this is her breaking point and she ends up in a mental institution. It's possible she had flash backs to the night her first husband was murdered and perhaps thought of all her trials. Mrs. Haley returns home in a few weeks and finally begins opening up to her husband. She unburdens herself about the tragedies that have befallen her in her life. The couple live a long life together and there is no mention of her having emotional problems again. The movie ends with Slec and Wueen sitting on their front porch, both smoking pipes.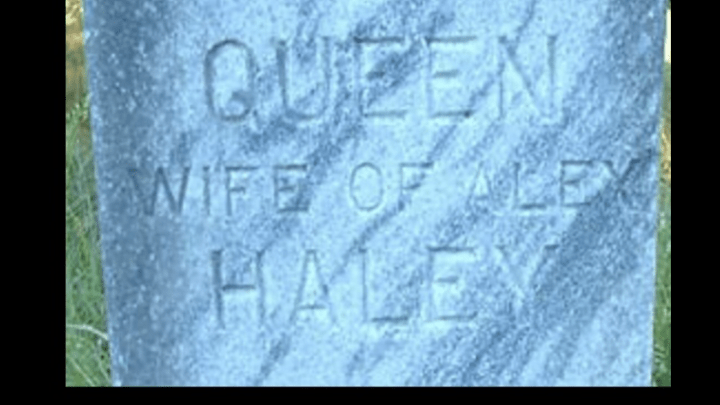 Queen should be an inspiration to everyone because she survived to tell her story. She died in 1941 at the age of 83 or 84. Alex Haley's grandmother was a survivor of being sexually assaulted, seeing her spouse murdered, being rejected by her family and abhorred by African American as well as Caucasian society because she was considered black, looked white. Queen inspired me to keep going no matter what life sends my way. Queen Haley cane back from a nervous breakdown which should be encouraging to all who are dealing with mental illness. Because she was brave enough to let her husband know the horrors she endured, the world can benefit from her life lessons.
There are two discrepancies that I found while researching the life of Wueen Haley. In the book her husband's name is spelled Alec, but on her tombstone it is Alex, the same as their famous grandson. Also Wikepedia lists Queen's birthdate as 1857, which would have made her only six when the Civil War ended in 1863. The book and movie have her as a teenager, helping the Jackson family out after the other slaves left the plantation. Neither of these issues changes the fact that she lived and survived harsh treatment and left a lasting legacy for women of all races.