Opinion Time: Black Women aren't just angry
The concept of being exotic and foreign, Response and opinion on 50 Cent and Lil Wayne Video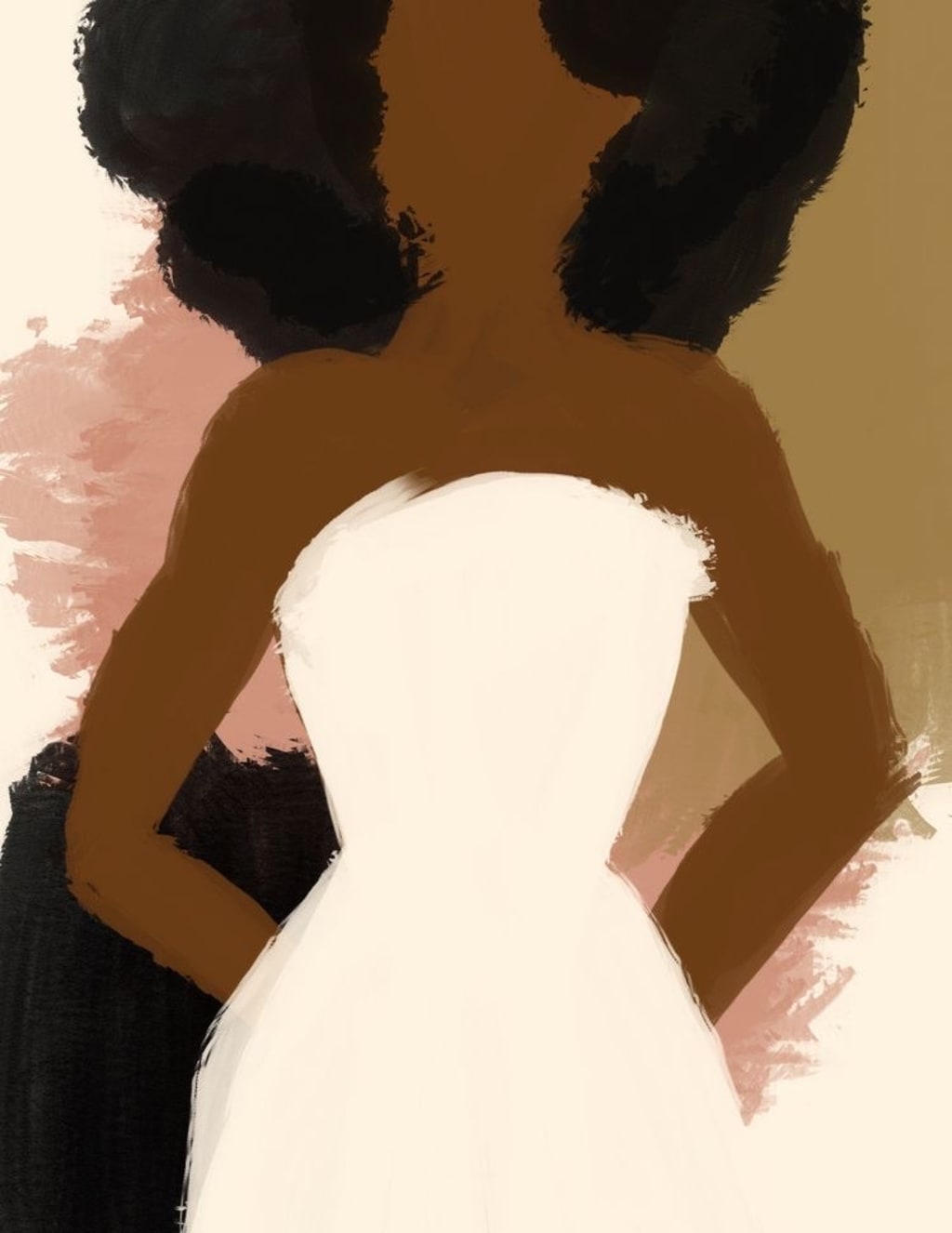 Earlier this morning I watched a post on Instagram of a video where Lil Wayne talks to 50 Cent about exotic women, while black women are just "angry". It's something that everyday just gets under my skin.
What does it mean to be exotic?
Why doesn't black women fall under the category? To me I thought that exotic or to be "Foreign" which was popular slang term used around 2014-2015 was that you where legit a foreigner to the country. Foreign or to be exotic seems to have to do with physical appearance and a beauty standard. In my opinion when ever your hear the word exotic or foreign it is always associated with women from Latin countries. What I'm not understanding is how you can pick and choose who you apply the term to and how you can use it to demean black women.
50 Cent goes referring to black women as "something you see all the time". Granted 50 Cent is from Queens New York (might I add that I am myself is from Queens New York) we have a astonishing beautiful community of black queens and kings that reside there but don't forget we having an array of different cultures in Queens and New York period. Our Latin communities are diversified with people from all types of Latin countries, so does our Asian community. So doesn't he know that you see every culture all the time just simply living in America.
It's disappointing especially when you have a black man, a man who's suppose to be uplifting their women within their community yet he tears them down. Its a reflection of his own insecurity and his own self hatred. To use the "angry" black women stereotype is stereotype that black women are still trying to be seen as other than in society to this day. The reason black women including myself are still trying to fight back against that stereotype and more is because people even down to our own black men continue to still use that concept against us. To demean us.
Now I go to a predominantly white institution I struggle with the angry black women concept all the time. To the point where I find myself not speaking up at all during class and during discussion dealing with race because I don't want people to see me as angry. I am though. I am angry. Angry that the black men in my community say that I'm angry, that my white peers and friends are to afraid to speak up because they think I'll get angry but I have a reason to be. The black community are always taken for granted and that especially goes for black women. Black women have to fight there way out of the fire by themselves after pouring water on the black men who have been burned. So yeah we're angry but that's for us to feel not for you to call me when I speak up on the injustices of black women.
At a certain point I feel as if 50 Cent uses that stereotype just to piss us black women off. We know that it's a concept created during the times of the mamie imagery as most stereotypes were about black people. I mean how many times do black women have to say that the concept of being angry is insulting. It's insulting because it makes us black women feel like our feelings aren't validated but something people can joke about. The struggles that black women go through shouldn't just make us angry but everyone angry. Another thing our facial features are not angry nor do they give off an attitude, because we speak up on topics defending ourselves does not make us angry. For example, double standards black women face regarding interracial relationships. 50 Cent in the video insinuates that black women get angry because black men don't wanna date black women. Let me tell you something if you want to date someone who isn't black you go a head that doesn't make us angry, we're angry when you interracial date and then disrespect and demean black women as your excuse as to why you dated outside your races.
That's a whole other topic of discussion. I mostly wanted to state my thoughts on the video. Let me know if your watched the video, how you reacted. Black women if remember that your feels are valid. Don't let insecure men make your feel less than your are. That goes for everyone. Opinions don't matter but your own. Leave a like and a tip who you choose. Hope you enjoy and remember to share with whomever you please. Hope your day is filled with love and peace
-Nia