On Questioning Child-Free Women
We are whole and we are worthy.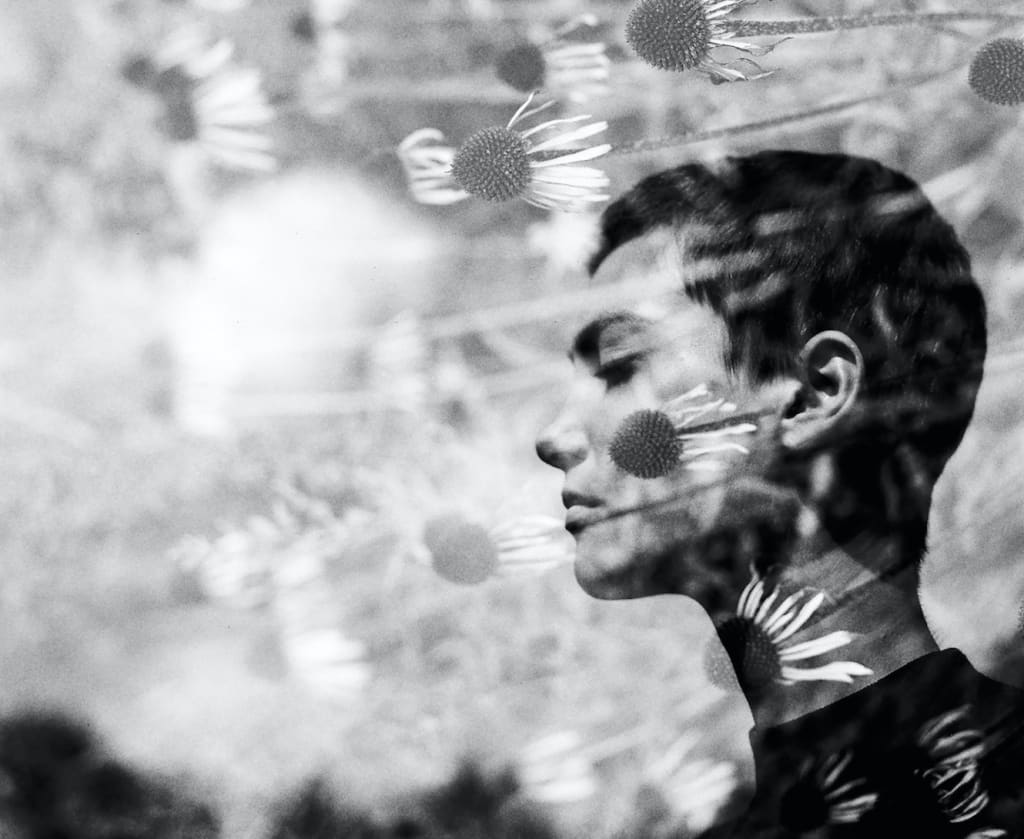 It was a busy working Sunday in a recording studio in London. Soon after it began, an unscripted last-minute situation twist meant a one-year-old baby had to be brought along by one of the artists.
Soon, the lack of suitable noise-cancelling headphones had everyone searching franticly for an impromptu babysitter. I volunteered and immediately found myself balancing a cute little girl on my arm. She was wearing a tiny brown floral dress and cable knit tights. She looked like a cherub.
My task was simple — keep the baby out of the loud rehearsal room, so others can get on with their work. Make sure she has a snack.
We started out a little nervous.
She didn't know me, had never seen me before, and was a little on edge about it at first.
I didn't blame her at all. It must be hard to be approached and touched by strangers all the time, whether you feel like it or not. And be expected to be thrilled about it.
For me, it had been quite a long time since I was solely responsible for such a tiny person.
However, pretty soon we clicked. We amused ourselves touring the studios and examined funky art pieces on the walls. She was a thinker, made very few sounds and preferred to analyze. She took a liking to my face and watched my lip piercing move as I talked to her.
Soon it was time to venture into the catering room. A fragile little treasure on my untrained arm, I carefully picked out bits and bobs I thought would be easy for her to eat. Not too hard, not too chewy. Some fruit, soft bread, a spoonful of chickpea dip. Using just one hand, it took some effort.
Let her eat with her hands, I recalled the advice I was given. She likes the full sensual experience.
I realized I forgot to take napkins. Since little Cherub was already absorbed in her eating, I squinted into the cloud of steam in the prep area and asked the catering man's silhouette if he could kindly hand us some kitchen roll.
"I don't want to leave her alone in the big chair," I explained.
"You're not a mother yourself, are you?" he asked, handing me the napkin. Uninvited, he threw a few pieces of far-too-hot chicken flesh onto Cherub's plate with his bare hand. "She needs some meat to go with that."
"What do you mean?" I asked, pushing the chicken aside. "And no, she doesn't."
"I just can tell you're not a mother," he flicked his greasy grey ponytail. "You're really nervous with her. You've got fear in your eyes!"
"We're doing great," I said.
Food finished, I wiped her face and got up to leave.
Halfway out of the room, I ignored the nagging voice following us out: "As soon as kids sense fear, they'll eat you alive!"
I looked at Cherub and saw nothing but adoration in her eyes, as she reached out and stroked my cheek.
*
It dawned on me later on.
He was right. I'm 34 and I'm not a mother.
As things stand now, it happens to be my choice.
But what if it wasn't?
In the UK, about 13% of women are reproductively challenged.
In my age group alone, 16% of women know they'll never be able to become a mum to a child of their own blood.
This is something a lot of people seem to be forgetting when they casually throw this topic around.
Maybe the catering guy was just trying to make conversation. Maybe he just liked the sound of his own voice. And he was clearly eager to pass on his judgement, thinking he was sharing some gold nugget of child-management wisdom. At the same time though, he would have let Cherub burn her mouth, with a type of meat that's literally the most connected to various diseases.
It came across as patronizing and mean. The whole interaction left me feeling horrible.
I'm not a mother, therefore I can be picked on, evaluated, analyzed. Do I even know what I'm doing with that baby? I'm not a mother, therefore I can be constantly lectured. Isn't it time to grow up and have my own? Don't I know my body was designed to reproduce? And I must know so much less about life than another 34-year-old, who has two.
The fact I'm choosing not to have children doesn't mean I'm always completely at peace with that choice. It makes me cry sometimes.
Now, imagine if my body was reproductively challenged? Such interaction would have left me in pieces.
My heart goes out to people who are aching for parenthood, cannot have it, and are being torn apart by insensitive conversations.
We can't as much as tickle someone's baby's foot without being questioned. Surely you must be planning to have one soon now?
Be with your partner for more than two years, and you'll be asked this question constantly. Without consideration.
When you think about it, this question is already uncomfortably personal as it is. And if you're facing any kind of issue or doubt in that area, however minor it might be, you cannot just wave it off with a smile. It becomes intimate.
Reproductive health is an extremely sensitive topic.
And no matter how hard we try to hide our feelings on the outside, deep inside we could all be battling all kinds of struggles, conflicts, or dilemmas about having or not having babies. We deserve so much more than questioning and judgement.
I'm not saying we should tiptoe around each other, not daring to take interest in other people's lives. But a little compassion and thoughtfulness often goes much longer way than many people realize.
We just need everyone to remember one thing:
You know virtually nothing about other people's worries and pains.
And a comment that seems perfectly harmless to you, might be ripping the other person's barely stitched up scar.
I kind of wish I lied to the catering guy. I wish I said I cannot have children, just to teach him a little lesson about compassion.
It would have been a way to stand up for women who are hurting.