Niki de Saint-Phalle
Art History Contemporary Essay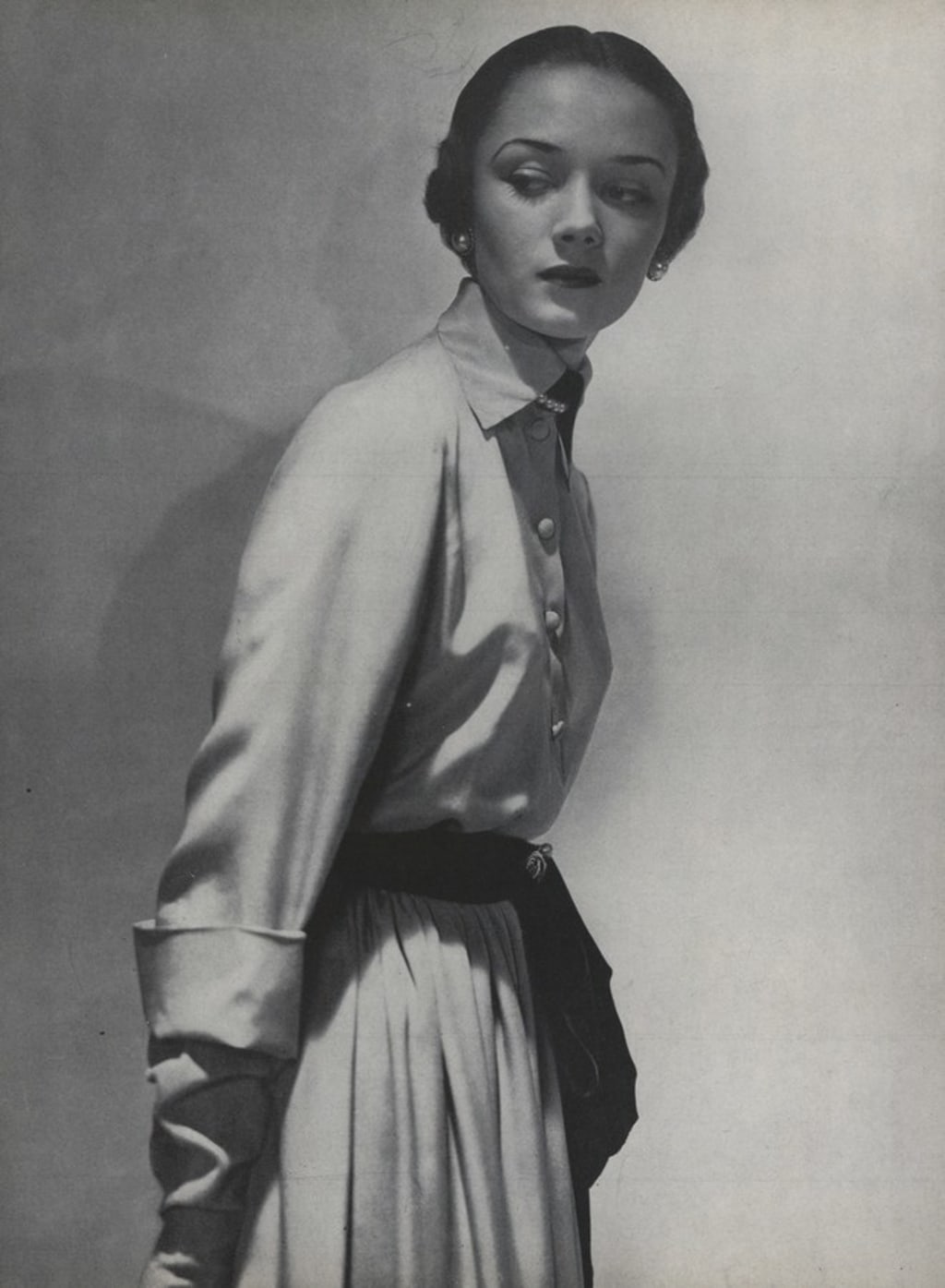 https://www.vogue.com/article/fall-2017-ready-to-wear-sonia-rykiel-artists-niki-de-saint-phalle
Niki de Saint-Phalle was born Catherine Marie-Agnes Fal de Saint-Phalle on October 29, 1930 in France, to a French father and an American mother. She was the second of five children in a wealthy family, who unfortunately lost their fortune and business in the stock market collapse. Niki spent most of her childhood in New York City, although she maintained strong connections with her family in France through frequent visits. Her first career was her fashion modeling, and she had photographs appearing in Vogue and Life. When she was 18 she eloped with her childhood friend Harry Mathews. In 1950 Niki began creating her first paintings while her new husband studied music at Harvard University. Their first child, Laura Gabriela-Duke, was born in Boston in 1951. Unfortunately, the young couple did not take too kindly to raising a child, and they would often leave her in their home alone while they went out for a few hours. Their son, Philip, was born in 1955 prematurely and was kept in a n over-oxygenated incubator which left him with impaired vision, while his parents did not seem to realize there was a problem. In 1953 Niki was put into a mental clinic for a nervous breakdown after her husband found a collection of razors, scissors, and knives under her mattress. During her stay in the hospital she became consumed with making art and she decided to become a painter after she left the clinic. In the early 1960s Niki began her collection of "shooting paintings," which were assemblages of different figures filled with paint that she shot with pistols, cannon fire, or rifles. The impact would create spontaneous effects, finishing the work. The shooting paintings evolved to become a sort of performance, drawing much attention. In the 1970s an old friend's brothers offer Niki a parcel of land in Tuscany, Italy for her to build a sculpture garden, which has been her dream for a while. This work consumes Niki's thoughts and energies for the next twenty some years. On May 21, 2002, at the age of 71, Niki dies in La Jolla, California. Her uncompleted projects are finishes with the help of her granddaughter, Bloum Cardenas, and her longtime assistants.
Niki was a part of the Nouveau Realisme, or New Realism, group of artists, which included Yves Klein and Jean Tinguely, among others. The movement began in roughly 1960 and ended around the year 1970. It was officially founded by the French critic Pierre Restany in the Paris apartment of Yves Klein. A manifesto was created and exhibitions were held in Milan and Paris the next year. The artists participating in this movement were reacting to what they believed were the causes of World War II, which were materialism, consumerism, nationalism, and militarism. They questioned the idea that art had to elevate, politicize, or idealize any subject. This questioning led to a crossroads between art and life, narrowing the space between artists and the public, allowing everyone to participate. Humor, irony, and sarcasm were the only unifying characteristics. These artists shared an excitement for everyday objects and their ability to be transformed aesthetically.
In 1961 Niki held an exhibition at Galerie J, titled "Fire at Will." On display were several of her Tirs or Shooting Paintings. They were made by attaching polythene bags of paint to a board, and covering them with thick plaster. Viewers were then able to shoot a rifle at the surface, exploding the bags and causing the paint to drip down the textured surface. Shooting Paintings involved the viewer physically and directly in the making of the work, and leaving the end result up to chance. In creating these works of art, Niki often titled them with references to corporate businessmen, or her father who sexually abused her when she was young. Her shooting paintings delivered strong personal or political messages against sexism or male dominance, and were humorous or exaggerated comments on Action Paintings, which is a term used to describe the work by Abstract Expressionist painters such as Jackson Pollock and his drip paintings. Niki is also very famous for Black Venus, 1965-67. Black Venus is a large-scale sculpture that presents a very non-traditional view of the goddess. It was part of her Nanas series. The sculpture does not conform to the stereotypes of female beauty put into play by Western classical art. The figure is large-limbed, in motion, dark-skinned and wearing a cartoonish and colorful bathing suit. Niki made figures like these as a statement of solidarity with the civil rights movement, and it represents an archetype of an all-powerful woman. Another popular work of art done by Niki was Hon – A Cathedral (1966). It was her largest Nana figure, and was designed in collaboration with her future second husband Jean Tinguely and Swedish artist Per Olof Ultveldt for the Moderna Musseet in Stockholm. It is a large-scale work of sculpture where viewers could enter through the vaginal opening, and it could hold up to 150 people at once. Interactive works deeply interested Niki at the time, and this work is an extension of audience participation that began with her Shooting Paintings. "Hon" is the Swedish word for "she" which implies that the sculpture symbolizes both the every-woman, and also a cathedral-like space for the worship of women and femininity.
Niki de Saint-Phalle was a very important contemporary artist of the Nouveau Realisme movement. She may not have been the most attentive wife or mother, but she was a significant painter at this time and worked very hard to create her works and present them to the public, in a way that would make people think more critically about social and political issues. She broke away from all stereotypes of women at the time and created a successful image for herself.
Works Cited
"Life & Work." Niki Charitable Art Foundation, nikidesaintphalle.org/niki-de-saint-phalle/biography/#1995-2002
"Nouveau Realisme." The Art Story, theartstory.org/movement-nouveau-realisme.htm