Metaphysical Apps Review
choosing the best horoscope apps for you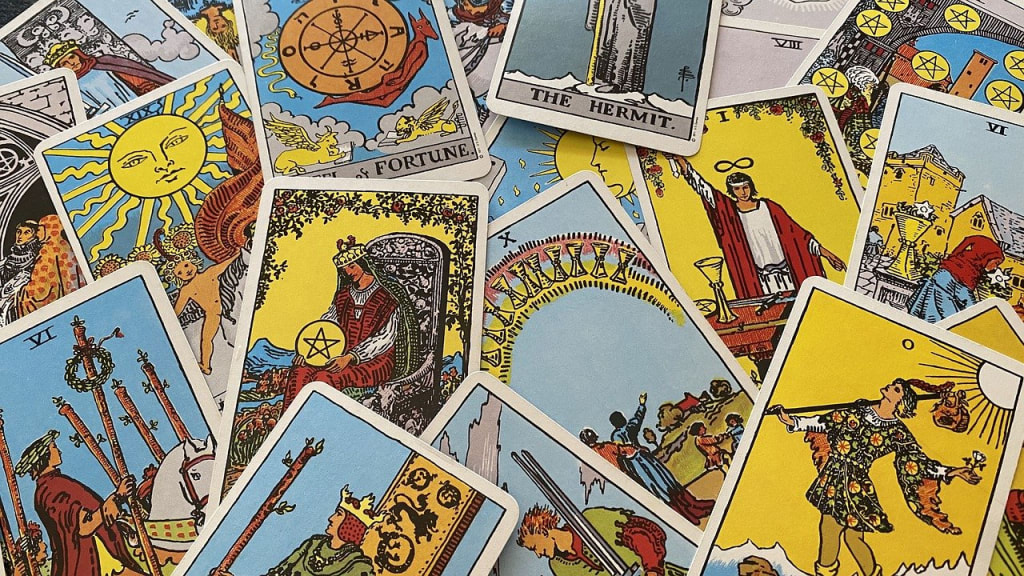 With the growing spiritual movement, its never been easier to find apps for daily mindfulness, horoscopes, or tarot reads—but which ones are worth it? While I personally enjoy a daily tarot card pull and horoscope, there are some apps that give you a deep dive into your daily transits, cards, and even tell you if it's a good day to get a haircut! The following spiritual/astrology apps are ones that I have used, or am currently using, and how effective I feel they are; I am not paid or sponsored by any of them, and I will notate which ones have subscription and what you can access from them for free.
Sanctuary:
This was the first horoscope app I had downloaded, and originally it was just a daily and monthly horoscope, as well as a resource to get a digital tarot, astrology, or psychic reading. There was also a tab in the app that gave you a breakdown of all the placements in your chart, and what the placements mean. Now, they have built more into the basic experience with a daily tarot card, and a daily suggested crystal to keep with you. On top of this, they have daily podcasts on Spotify for each of the astrological signs.
The basic experience is free, but for a monthly fee you can also access the daily information for the previous and next day, as well as weekly and yearly information. At $15 a month, it's a little steep and I don't ever see myself paying for the premium experience.
Chani:
I downloaded this app more recently and I immediately paid for a year subscription (something to the order of $100, EEK!) but it is incredibly helpful, and I would say its worth every penny. Not only do you get a short daily blurb (free) but you get a weekly reading that is usually something like 15-20 minutes long, plus a more personalized one based on your chart/information you have given. It information based on your sun and rising sign, and the astrology chart goes into much deeper detail about your placements. With the subscription, you will get a plethora of information on all your transits, short and long term, as well as a catalog of guided meditations, altar and ritual suggestions based on the phase of the moon and current astrological correspondences, and a journaling space that you can access and write in to go along with your guided meditations and affirmations. Overall, I would say this is my favorite app; unfortunately, it seems like it is more helpful/ has more resources if you chose the premium/paid subscription.
Moonly:
While it is the most diverse of the apps, there is simply too little to access without paying; there is a one-time price of $40, or a yearly fee of $19 a year. Out of all the apps, it is definitely the cheapest, but I feel like this is reflected in the information and resources it provides. It is very gendered towards a cis female gaze/lifestyle, and it incorporates a lot of eastern philosophy and "woo" that might make it less interesting to those looking for something a little more mainstream or basic. The best way to describe it is as something that is marketing itself to people like Gywneth Paltrow—spiritual in an overbearing, cumbersome way. There is nothing about it that is personalized, it just tells you what the moon phase is and what your diet should be, and if it would be ok to get a haircut. It does incorporate a daily rune pull, and a daily tarot pull, but you can only get a handful of runes or cards; all the others are locked unless you have the "Moonly+" experience. The major problem I take with the card pull isn't even the lack of cards; it's the fact they have a scale of how unfavorable a card is. As someone who practices tarot, that's an incredibly harmful view of tarot, as no cards are negative or bad; all cards have the potential for negative or positive, depending on the question and the context of other cards in the spread. That sort of black and white thinking, along with how repetitive and shallow the information they give on any given subject in the library is, makes it my least favorite app to use, which is upsetting given the potential it would have as a resource.
I hope these reviews give some insight and can help guide you to an app that works best for you! With how popular the metaphysical is becoming, there is definitely going to be an influx of these types of apps coming into the mainstream.