'Memoirs of a Geisha'
A book review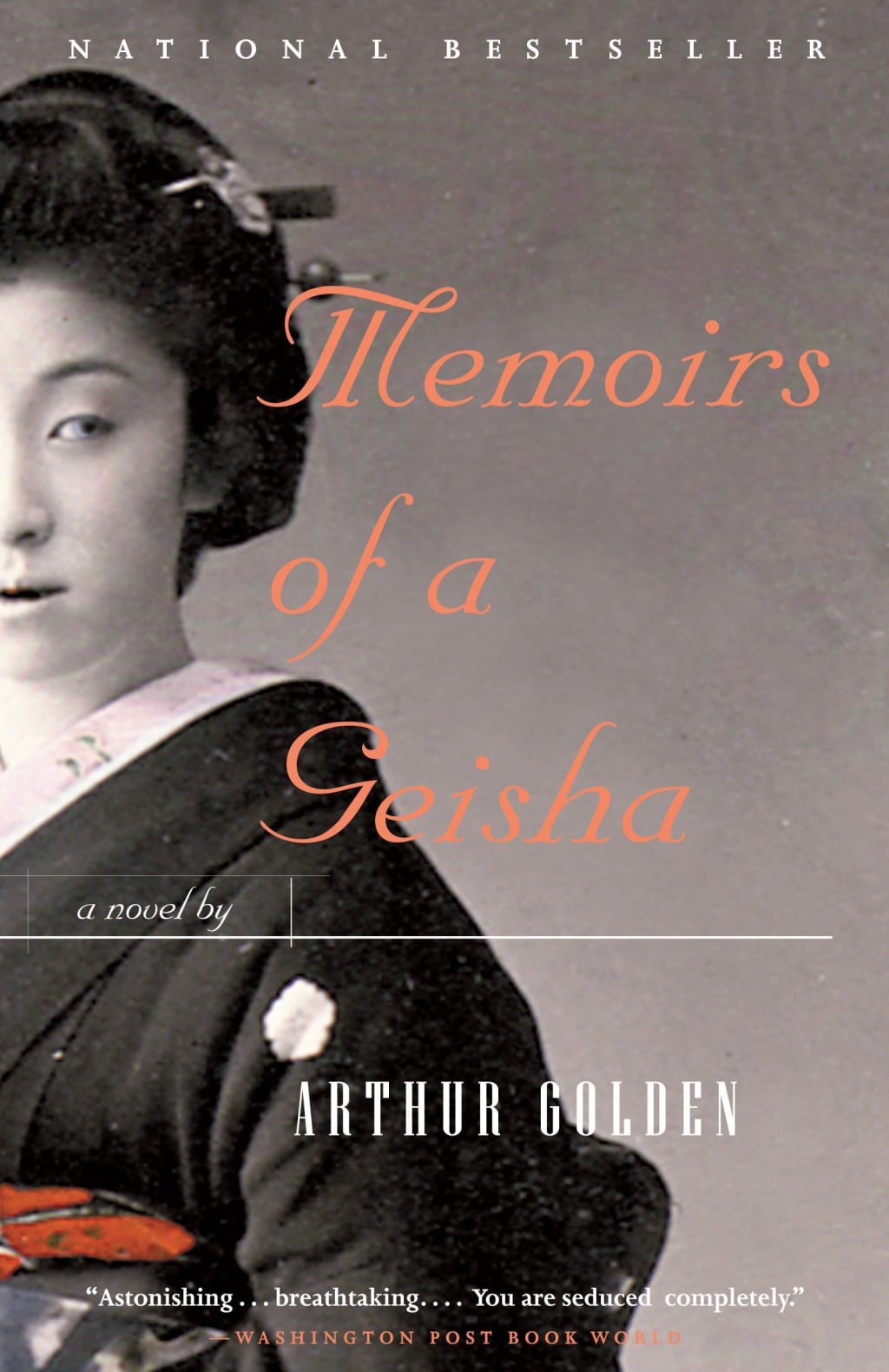 Book cover
As you read the tales of the Japanese culture on geishas, you are taken on a self-identity journey. This era of Japan is where entertainment and a patriarchal society begin to go hand in hand. This book imprinted on all its international readers because it touched every culture controversy that made outsiders raise their eyes. In the told tale you find themes of sex taboos, foot-binding, child neglect, adaptation, and perfectionism in outstanding reach. These events being true and someone actually living through them evokes a greater amount of emotion. Some chapters are more heart-wrenching than others. The journey begins with the passing of the mother; Chiyo is the main character and she is sold to a geisha house by her father.
What exactly causes a father to do such a thing? Is it because of sexism, money, or irresponsibility? As a single father is having a daughter not ideal in the culture at the time? There were so many questions as I read this story. I came across the text during the impressionable years of 13-15. The idea of being sold at such a young age is very puzzling but not surprising. Everyone knows the story of the 'daddy-less daughters,' but the idea of being sold is unsettling.
Everything Chiyo endures can almost be felt, the description of the text is so concise. In the hesitation of interaction between people, the anxiousness of Chiyo making sure she doesn't mess up a task in the house. You can learn so much about the atmosphere. The sex taboos with other clientele cause an eerie tone in the text because we are exposed to it while Chiyo is young. As she faces her challenges to become the geisha she is trained to be, you, as the reader, question if it is worth it. These are the customs of a foreign country so as an outsider we cannot fathom. We don't really understand so the reading just deepens the amazement. When Chiyo is of age and makes it to New York, I find it so similar to when Pocahontas makes it to New England for John Smith. A foreign woman in a new country is exciting and dangerous, a true adrenaline rush.
When I read this story at such an impressionable age, I didin't realize that I could relate until later on with deep reflection. A father that doesn't really know how to take care of his daughter so he sells her. I find it parallel to how my father didn't know how to take of me, so he had his sisters take care of me. There were many "lady-like" and "unlady-like" rules I had to learn. Learning social norms is almost relative to a culture shock. The role of gender happens to experience this shock. The dynamic of the "perfect family" isn't accomplished during hardships. The author doesn't elaborate on how hard it is for her father to leave her. Yet, she engulfs us on the wildness that is driven inside the house. From sexual offerings and the way she has to take orders from her elders, Chiyo is really showing us the ways of sexuality in the 1920s.
If you look at the culture of Asians today, there is hypersexualization of the female body. Memoirs of a Geisha inhibits the taboos of this hypersexuality. Men are pleased to be served by these women in white faces. However, they only pay for their time. The monetization of the female body isn't shamed, but it does take a toll on the mind. As Chiyo makes her way to America to start her new life, the lover she comes across is her guide in the way of life.