#metoo
How #MeToo Has Reshaped Society
And why we need to be better.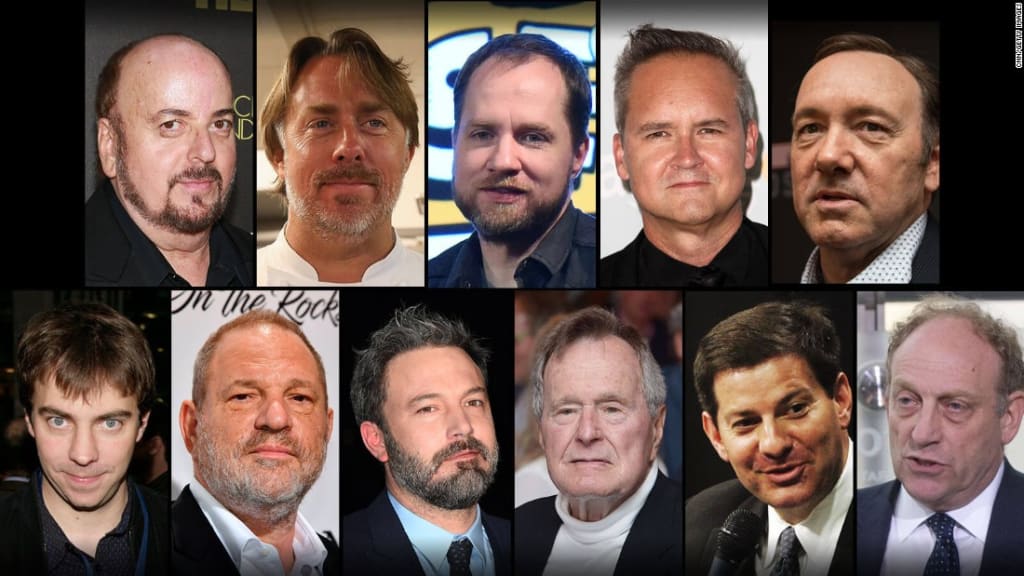 This year, brave individuals, men and women, have come forward to reveal the people who have assaulted them, whether it is sexual harassment, sexual misconduct, even to the extremes of rape. However, despite all this, we NEED to do better. To be better. What does this mean? We need to have the same accountability that is not just applied to business, but also to politics. We also need to have heavier repercussions for those who engage in such behaviors.
It would be wrong of me to call #MeToo a movement, as it truly shouldn't have had to be done. It is, however, an awakening. Some say that social media has had a significant impact to making this such a success, which is not wrong, but it is only creating the awareness that should have always been there. This is the beginning. So, where do we go from here?
In the media, we have seen titans of industry fall. From Harvey Weinstein to Ben Affleck, from Al Franken to George H.W. Bush, and from Brock Turner to Greg Dent. Despite those who have come forward, we hold a different standard for people because of skin color, or industry. Where in the entertainment industry, we have seen Weinstein removed, Lauer fired, and Louis C.K. losing his job. We have seen the same in business (though not as publicized), and in journalism.
But what about politics?
We have allegations against George H.W. Bush, Al Franken, Roy Moore, Donald Trump, Jeff Hoover, and John Conyers Jr. Yet, we have seen only two resign, while there is growing support for the remainder. Why is this acceptable for our elected officials, holding them to a lower standard? Furthermore, why is it acceptable to provide lower sentences for "white" males, while other people are given harsh penalties and sentences? People like Brock Turner and Greg Dent should not be treated any differently than others convicted of the same crime.
Perhaps the worst example is that the elected president has had countless allegations in the past and present, and yet people turn a blind eye. One that has even been admitted to on tape. How can we, as a country, as a people, be accepting of such? How can we turn a blind eye to the most apparent action, while calling for the heads of others?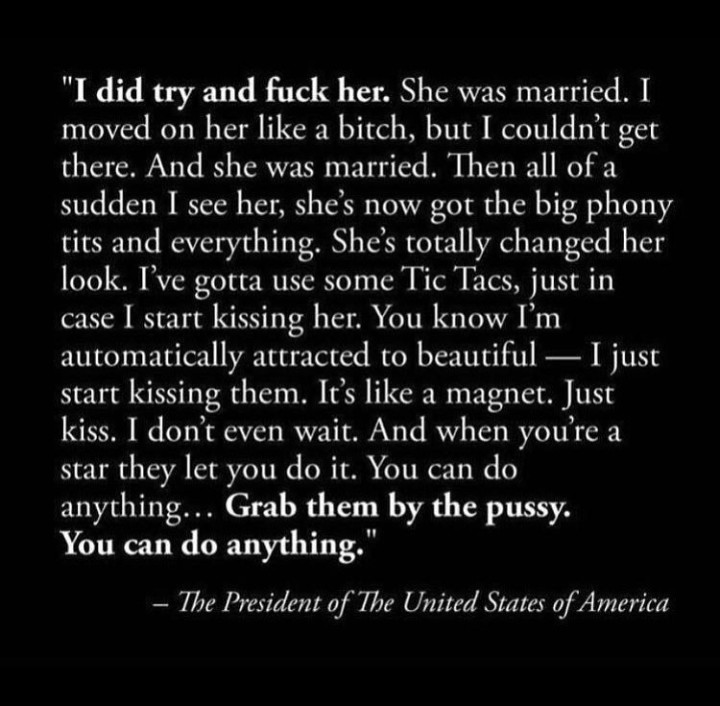 We have a problem with our moral compass, and a problem with our judicial system. What should be done is holding our elected officials to a much higher standard. An allegation, especially when proven, should not only result in them losing their position, but also jail time. These are people who are to represent the best of us, are paid by us, and are to conduct themselves in the highest ethical manner. If convicted, there should be harsh penalties as well.
When it comes to our judicial system, bottom line, rape is rape. There is no wiggle room, it is wrong and it is reprehensible. So the punishment should be just as severe as the act. This is only a small solution, and a band-aid at best. Why? The root. The root of the issue is we are teaching that this is acceptable. So, how do we do better? How can we be better? I ask because we need to fix this issue that is plaguing our society?
We cannot blame "media." That isn't the problem. The problem stems from ourselves, and how we raise our future generations, how we behave in front of them. We need to teach them that such behavior will result in harsh punishment. Long term solutions. What needs to happen is we need to make some changes. Serious changes. Not just with how we raise our youth, but how we treat those who conduct themselves in these negative ways, and even more importantly, how we treat those who make these accusations.
No one should be afraid to come forward when they are harassed, or assaulted. I applaud those who have come forward, and believe that we need to make changes. All of us.