How I Overcame Losing My Breasts
Less of a Woman: How a Model Had to Lose Her Breasts TWICE to Find Her Career and Herself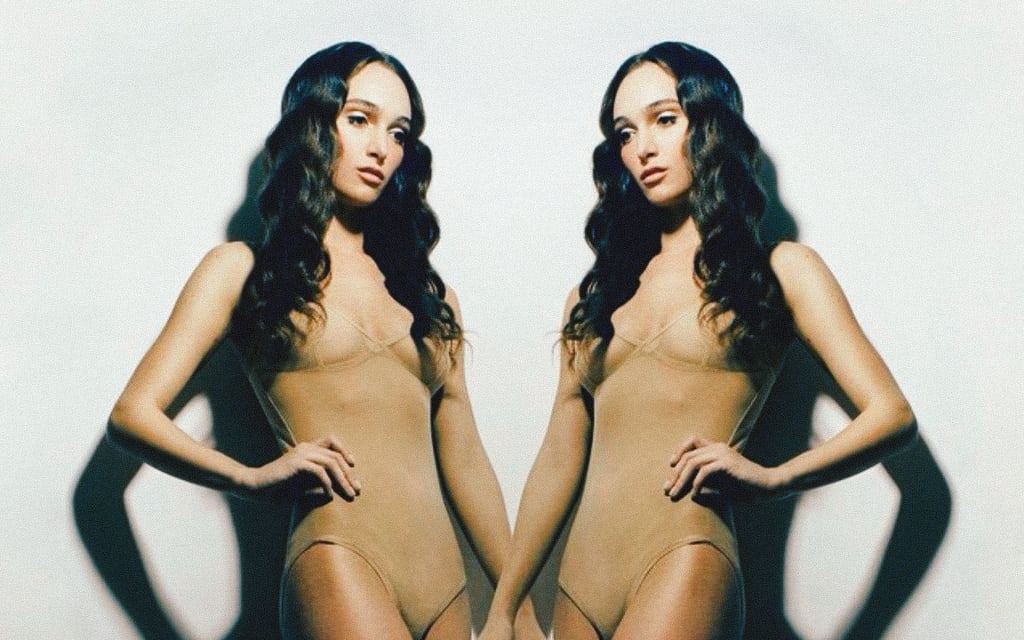 Body positivity is a growing trend, and a good one. So much of society seems determined to knock people down for their appearance that it is time reclaim our relationships to our bodies. Today's post is about my breasts and how such seemingly trivial things can greatly impact a person's body image, especially when you consider how other people respond to them. Yet despite the power of these simple fatty deposits, you can still have the confidence to define and redefine your own self-worth. I know, because I did. Here's my story.
Breasts have had a pivotal role in my life for as long as I can remember. I was a late bloomer, and from grade school to my sophomore year of high school, I was mercilessly heckled for my curves, or more precisely, for my lack thereof. I was defined by the absence of boobs. A girl named Sarah used to chase me around school with her training bra calling me "Elizanobreast." Silly, I know, but wounding despite the absurdity. Kids are mean, man. My body insecurities were only exacerbated by how I looked and how society viewed stereotypical "nerdy descriptors": Gangly limbs, a freckled nose, and a mop of unruly, chestnut hair. To add the cherry on top of my overall body negativity, I also had braces and head gear (so hot, right?), but thats a story for another day.
Throughout my childhood and early teenage years, other people treated me much as I saw myself: undesirable and unworthy. So, after previously having A cups, you can imagine my delight when I returned to school my junior year with bodacious DDs. I won't bored you with long descriptions of how that catapulted my perspective of my self worth. For the first time, there seemed to be some karmic justice for bullies. And, more importantly, there was something feminine and desirable about me…finally.
Clothes fit me better, and people started calling me "womanly" and "lovely". Take that, Sarah! This seemingly karmic delight would be fleeting, however, for I discovered two lumps forming in both breasts only a year later. My breasts had finally arrived, but unfortunately they came with a product I had not ordered. Ultimately, they would not be here to stay. I was diagnosed with fibroadenoma, and because of my strong family history with breast cancer, the treatment was brutal: an invasive lumpectomy or a preventative double mastectomy.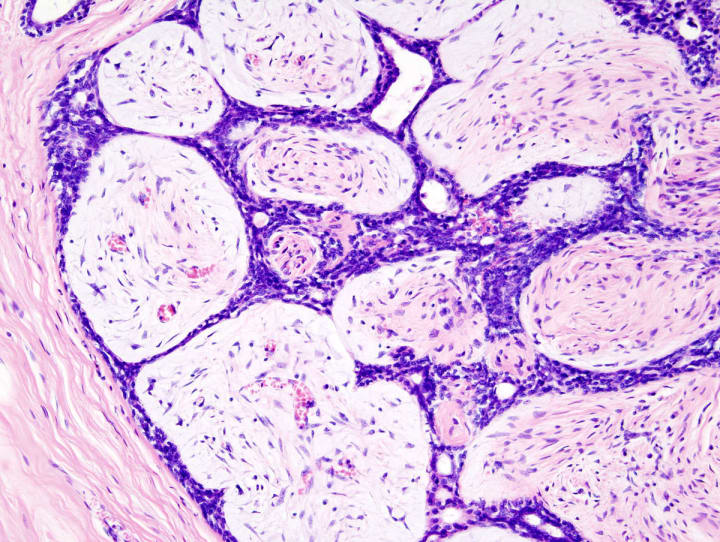 Fibroadenomas are benign, but fast growing and love to eat up healthy breast tissue. Starting off the new year with a lumpectomy was devastating, to say the least. My DDs becaumse a large B-cup on a good day, and lost a lot of the attention that had been previously feeding my fragile teenaged ego. One day in particular, I remember walking into my class at Columbia after my surgery and hearing someone gasp. I felt that they were gasping at me: My big breasts were gone. Not only did I immediately realize I wasn't ostensibly as desirable as I once was, but I began to realize how much emphasis and how much self-worth I put on being desirable. I had put heavy stock in being that girl with the boobs. However, from a more profound, existential perspective, I had realized I wasn't invincible either. I knew what it was to suffer and that educated me more than any class I took at Columbia University.
Losing my boobs also woke me up from a body image that I hadn't even realized was negatively affecting my health. I realized my health and happiness were more important than anything, and to celebrate my newfound liberation from self-hate and awaking to potential, I did a swimwear photo shoot with my new, daintier breasts. That shoot increased my self-confidence, and that confidence did something to me outwardly. I accepted myself, and people responded to that. Serendipitously, one of those people turned out to be a scout for a top modeling agency in New York City.
The proverbial heavens had opened up, and thus began my career as a fashion model in NYC. My breasts were itty bitty, but that was okay. Being a model more than made up for that loss. At least until this year. It was either pure happenstance or, more likely, a collective decision amongst my familial genes to form an impromptu reunion in the form of sharing an unwelcome health issue, but my grandma, uncle, and I all found ourselves at various doctors' offices for lumps in our breasts (yes, men can get breast cancer too!). Coincidentally, only a month after I found my lump, my uncle was diagnosed with breast cancer. The trauma of this event catapulted me to the doctor's office, and sure enough the fibroadenoma was back and I tested positive for DCIS and the BRCA-1 gene mutation, which meant that my potential for developing breast cancer was very high. The doctor suggested a double mastectomy which would basically leave me with almost no remaining breast tissue, unless I underwent a reconstruction. This wasn't exactly an option with my burgeoning modeling career. Seeing the writing on the wall, I was devastated.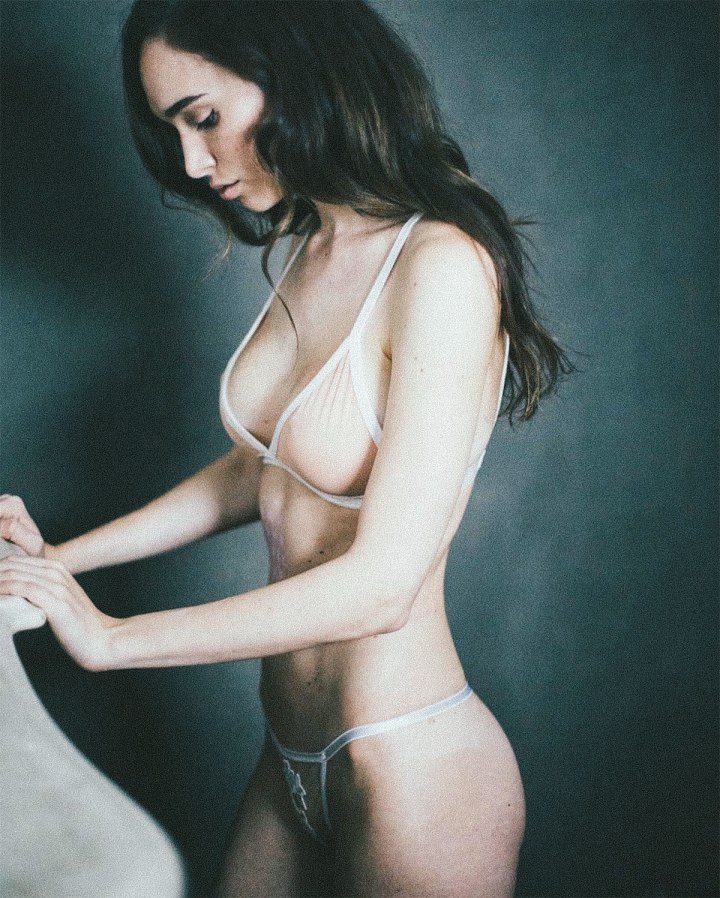 Once again, my sense of self-worth felt attacked by other people's estimation of my body - not by bullies this time, but by my career. My career as a model would be threatened by a breast surgery in that reconstruction meant either breast implants or an analogous breast fat transfer. Those choices translated as "fake," and therefore less profitable in the modeling industry. Guess there would be no Sports Illustrated for me. Armed with this knowledge, I made a choice: To undergo the surgery that would thereby decrease my chances of breast cancer significantly. I put my health before my career.
It wasn't an easy choice. My decision to "previve" came with many lonely nights crying alone in my apartment. Not just because it could potentially end my modeling career, but because yet again my womanhood and self-worth were being taken away. I felt like all my friends were off doing amazing things were their health breast, and I was alone in on a Friday night watching House of Cards on Netflix, feeling defeated and angry with the world. Finally, after undergoing an excruciating breast surgery, an additional breast reconstruction (my doctor was amazing and truly lovely btw), and a long recovery, I came to terms with my body. It took the pain of surgery and the relief of being alive to help me realize I was the only person who had the power to take away, and return, my self-worth.
Every major surgery is a process not just of healing, but of learning to live with your new body. However, instead of seeing myself as either a body lacking what was expected of me or as a body marked by tragic loss, I began to consciously consider what I was grateful for and what this body let me do. I am so much more than my breasts or even my ability to compel people with my image. I am what I do, what I say, and how I treat others (with kindness). This epiphany helped me get up off the couch and back into the world, determined to become an advocate for body positivity.
Have you ever had to make a difficult choice for your health? Did it affect your career or self-worth? How can we be better advocates for body positivity? Let's talk through my Instagram page!