F$%!get Mediocrity
Reinventing the "Bad B!tch" Within You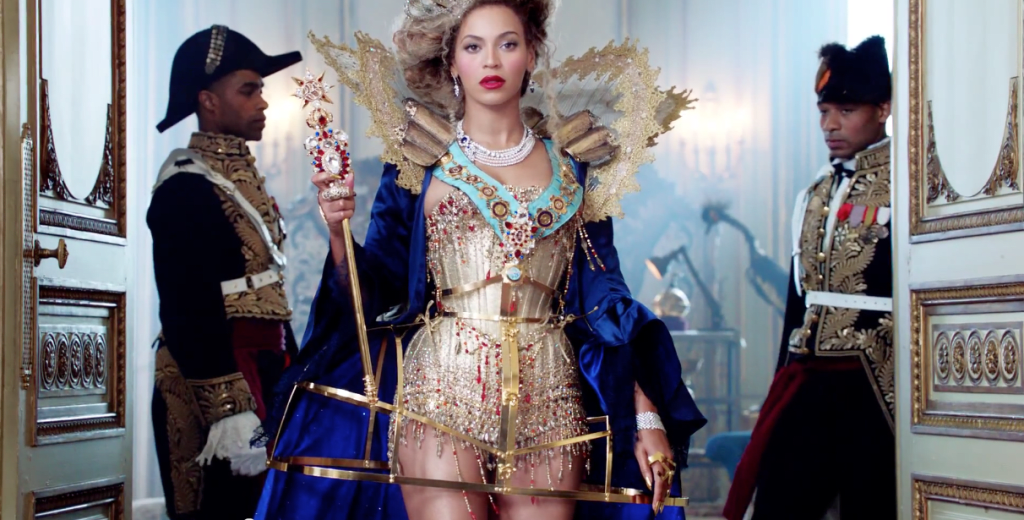 Mediocrity is a complacent attitude towards life and if she were a person mediocrity would be—as Ronda Rousey puts it—"A-do-nothing-b!tch." Mediocrity is choosing to just "drift" in life—settling for any ol' thang because she simply knows no better, thinks she's not worthy of anything better, or, doesn't know how to reach better.
Many settle for mediocrity because it is EASY sitting on the sidelines; watching, applauding or judging and laughing at others living the same mediocre life or those busting their asses to be a true BADD"b!tch"—this is BADD with two D's and with beauty, brains, and substance.
A "bad b!tch," is pop-culture slang used heavily to refer to hood girls/young women who do stereotypical hood things and are aesthetically pleasing. However, a positive spin on this is: a true BADD "b!tch"—this is BADD with two D's and with beauty, brains, and substance—if not yet a woman, is or will grow into a woman of principles. Sassy, check. She may not always respond to you by your standards of dignity and grace, but she certainly knows how to stand her ground in a respectful manner. She's not afraid to get her jeans and nails dirty. She has goals, ambition, and a courageous warrior spirit that moves through her so that she may achieve her dreams.
Courageousness is key, because, on her way up to achieving her DREAMS she will, or should be prepared to fall, trip and be laughed at somewhere along the way. But, if she is truly passionate and self-aware, she will become greater [the best version of herself] and be the one to have the last laugh.
For creative unemployed or economically inactive girls/young women looking to take the entrepreneur or freelancer route, as well as, girls/young women who wish to simply level-up [mind, body, and soul]. Me asking you the following questions does NOT mean that I just want to be all up in your business or that I can catapult you to wherever you DREAM to be. Dreams are meant to be actualized and must be worked towards, solo. For most, dreams take time, passion, persistence and most importantly, WORK to become a reality! Contextually speaking, nothing really good comes to those who do not work for it.
So in this, me, asking you questions help YOU to think, brainstorm, and to figure out a possible path and plan. It's also very important to remember that having a plan does NOT mean that there will be no obstacles! The cold truth is, if you want to get somewhere "worth it"— there will be obstacles and setbacks—however, these are simply to build strength, character, discipline, your tenacity level and aid in your overall growth.
F$%!get mediocrity—to reinvent the "bad b!tch" within you—answer the questions below for yourself:
Do you have self-discipline?
Are you an individual of principles?
Do you have great awareness of self—your strengths and weaknesses?
Do you have a courageous spirit?
Do you work or want to work?
Is your dream job your passion or just something to pay the bills?
If you're not in work, what do you do during the day?
How many free hours do you have to spare?
What are your interests, dreams, and hobbies?
What makes you happy and what are you good at?
Do you think you can put in the time, energy and work into turning your hobbies, passion, and interest into something that will work for you? Make you money, on the side or full-time?
What will you need and have to do?
Who can you ask to help you get to where you need to be, to make it a reality?
Are there any grants or scholarships available in your area?
How long will it take you?
Do you think you may need any certificates or similar credentials?
Do you know how to conduct yourself in a professional manner?
Where do you want your work, dreams, interests, passion to take you?
Can you successfully work alone or will you need a team to assist you?
Do you need to change jobs or make changes to your strategy?
What's stopping you from getting started or making progress?
The emphasis on fashion and beauty is superficial and will be never-ending. Ask yourself, what good is style and aesthetics [to you] without ambition, intellect, and substance? Fit in and stand out: f$%!get a "bad b!tch"—be BADD with two D's and with beauty, brains and substance.
**About the Author:

Christie is a personal development coach for girls: Coaching creative "sassy" girls [self-proclaimed "BAD" girls] on how to #LevelUp, by developing or reinventing their identities, and manifesting their personal wins!