By Women, For Women: A Gift Guide for the Girls
Small, Women-Owned Businesses to Support This Year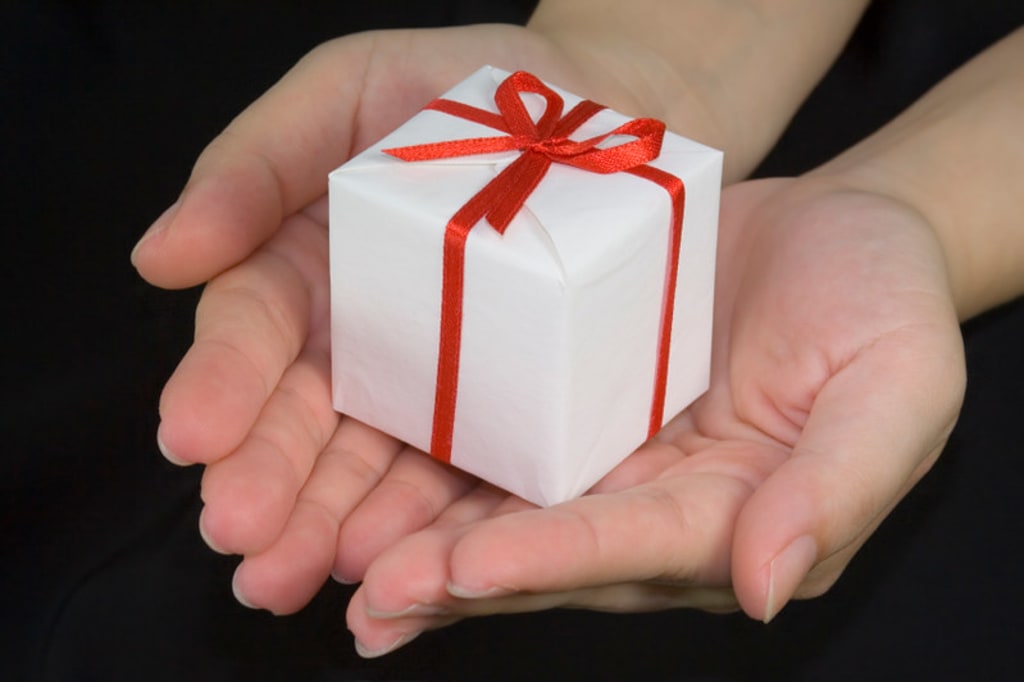 Photo by asenat29, flickr.com
We live in a world of instant gratification: we want our purchases to be delivered as quickly as possible, we want the ability to search for literally anything on a single site, we want to be presented with the highest number of options so we can find the best one. Consumerism is all about convenience, and big companies like Amazon Prime have made that convenience the norm, leaving small businesses struggling.
Now, more than ever, small businesses need our support. This gift guide, though brief, features some of my favorite online shops that are women-owned, and rely on individuals like you and me to keep them in business.
If you struggle to pick out gifts for the women in your life, then this is for you. If you want to support small businesses, this is also for you. If you want to buy something for yourself, this is for you, too!
With unique, handcrafted goods and products designed for women, you can find gifts that will delight the women in your life – or anyone, for that matter.
Copper Cow Coffee
This one is for the coffee lover. Copper Cow Coffee is an eco-friendly, woman-owned brand that makes Vietnamese coffee pour-overs. They're super easy to use – all you need is hot water! They offer a variety of flavors: mint, lavender, ginger, churro (my favorite!), rose, and seasonal flavors like pumpkin and peppermint. Copper Cow Coffee also offers subscription boxes, so you can have a box delivered to your door every month.
Check out Copper Cow Coffee's website to view their flavors and subscription boxes.
Oeuvredartparc
If she's into the metaphysical, look no further – these wire-wrapped crystals are the perfect gift! Oeuvredartparc makes hand-wrapped necklaces, keychains, and dab tools made from different crystal combinations; sometimes the shop also offers painted tarot boards and boxes. Each order also comes with a handwritten note, describing the properties of the crystals.
Look through Oeuvredartparc's Etsy shop to find a gift made with love and good intentions.
Magic & Marie
These handmade masks are a great gift, and an even better investment. We'll be wearing face masks for a while, so we might as well buy cute, reusable masks – and support a small business at the same time! Magic & Marie offers a whimsical selection, including Disney, Harry Potter, and seasonal holiday masks; you can also buy mask chains and filters. This might not be the first gift you would think of, but they're practical AND adorable. What's not to love?
Check out the masks available on Magic & Marie's shop, and follow her on Instagram for new product updates!
Candles By Victoria
These handcrafted candles make the perfect gift for any occasion! They're exquisitely decorated with whipped and molded wax, vibrant colors, and even glitter. These are seriously decadent gifts. Want something fruity? Try this Hawaiian Colada candle, that actually looks like a drink! Looking for something that will make the room smell like a bakery? This Donut Shop candle is a favorite! You can even purchase simple candles, without all the extra decoration, that will be just as heavily scented. Oh, did I mention they have a reward system? You can earn points for shopping!
Take some time scrolling through Candles By Victoria's site to find the perfect candle for your loved one!
Sugar & Kush
Know someone who could use a little TLC – without any THC? Try Sugar & Kush, a women-owned company that specializes in CBD products! They offer CBD oil tinctures in a variety of flavors, CBD-infused gummy bears and cookies, and a small line of bath and body products made with CBD oil. These were designed to be female-friendly, so she'll love everything from the packaging to the products themselves. There's no better way to say "I love you" than with a relaxing CBD bath bomb and sweet treats.
Check out these amazing CBD products on Sugar & Kush's website.
Beauty Bakerie
This black women-owned brand is perfect for the makeup-loving girl with a sweet tooth! This high-quality makeup is more affordable than other popular brands, and Beauty Bakerie's products are cleverly designed as baking ingredients – setting powder in flour bags, blending "eggs" in a carton. With eye and face palettes, makeup must-haves, and plenty of lipsticks and glosses, you can find something for anyone from Beauty Bakerie!
Find a sweet gift on Beauty Bakerie's website!