Boss. It's More Than a Title, it's a State of Mind.
And other invaluable life lessons my Mom taught me.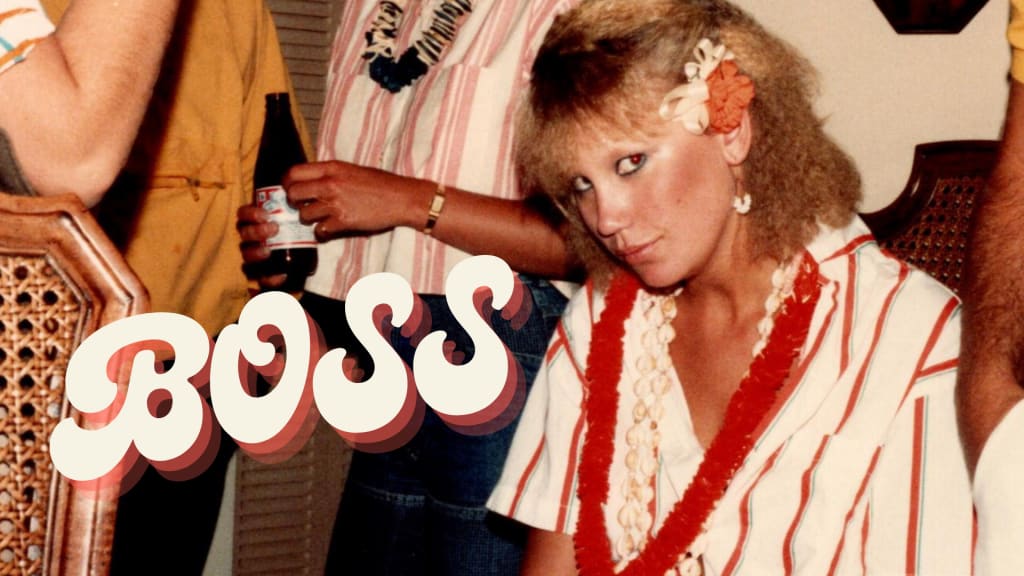 Let's get our facts straight. Moms are bad a** bosses. Each mom out there hustles, day-in and day-out to give their children the life that they deserve. It looks different in each mom's circumstance, and every mom has their own special brand of boss mom magic. They use their powers to teach us extraordinary life lessons. From self-care, to love advice, to moral guidance. Moms provide us with the foundation for our future, and we are lucky to have these boss ladies in our lives.
My own mother is a true legend in the leagues of boss women. She has taught me so many invaluable lessons, that I could probably write a whole book about it! Growing up, she acted as a parent, not only to me but to the multitude of friends who were under our roof at any given time. My friends both loved and revered her, looking to her for advice, at the same time as they feared her wrath should they disobey the house rules.
There are many reasons why we looked up to her then, and still look up to her now. Among those reasons were here ability to dole out some of the best advice you could get short of hiring a life coach (she would make an excellent life coach by the way)! Let's dive in to some of the top lessons she's shared along the way…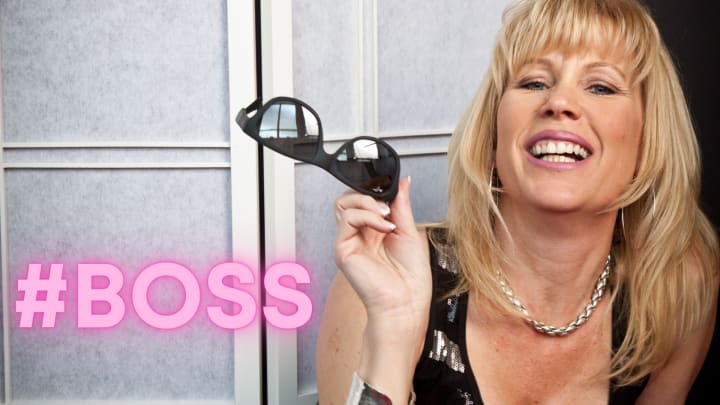 Boss is a state of mind.
Mama Sue taught me that being a boss, is a state of mind. You are the boss in your own life. You control your own destiny 100%. But this guiding principle is founded in hard work. You can reach your goals… if you're willing to put in the work to make it happen.
Mostly, this lesson was taught through action. Whenever Mama Sue has an idea, she goes after it, full force. Whether it be a business venture, or a household project. If she decides the kitchen counter needs a new colour of stain, the next day she is in the kitchen diligently sanding down each slab of wood, prepping it for colour. The woman is the picture of productivity! It's thanks to her that I understand, if I can dream it, I can manifest it.
If you love something, share it with the world.
This is a unique lesson that I consider to be a blessing and a large part of the way I operate. If you love something, you should share it with others! So many people can be closed off, unwilling to lend a helping hand or share the things they love with someone else. Something I learned from my Mom, is that you should share your knowledge with the world!
If there's one thing Mama Sue loves, it's figuring out ways to make life better. Whether it's something to do with nutrition, a household item hack, or a great new workout, she is always on the lookout for things that will lead her to a healthier and happier life. When she finds something that does just that, she shares it with everyone she knows! She talks about it, posts about it online and even buys products for other people to help them out!
When Mama Sue found a massage product that helped give pain relief to her chronic tension, she recommended it so often that people thought she was selling the product. She even offered treatments to friends to help with their pain. Mama Sue was in no way affiliated with the product, that's just how much she loves to share the things she loves, to help better the lives of others.
I try to lead my life the same way! I love sharing the things I've learned which have helped me in life. I'm always happy to chat with someone about my experience and share advice when I can. I've literally had people say to me "Wow, that is so nice of you to share this with me. The world can be so cutthroat and no one wants to help someone else out, thank you for doing that."
It was Mama Sue who taught me to freely share the things I love with others, so they can find happiness too.
Honesty is key.
Ohhh, yes. This is the golden rule. Always be honest. My Mom is the type of person that says what is on her mind. There are no games, no wondering what she's thinking, just plain, honest communication. Now yes, "the truth hurts", and sometimes speaking one's mind can lead to a difficult situation, but usually growth comes from these moments of discomfort.
My boss mom, taught me to speak up. She speaks up for herself and for others. She doesn't shy away from the truth, and while we women have made so much progress, this is still a world that can be hard to speak up in as a woman. I am so thankful that my Mom taught me it's okay to speak up. That it is my right to tell my truth.
Dress & look, however the f*** you want.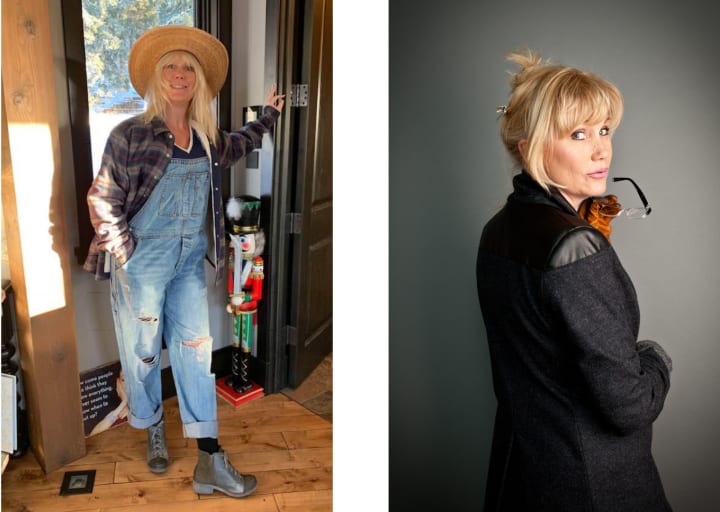 Mama Sue is a tried-and-true fashionista. From a young age she encouraged me to express myself through my clothing choices, hairstyle and makeup. And there were no limitations! Whether I wanted to wear boy shorts or miniskirts, the resounding answer was
"You look great in anything honey."
There was no controlling what I was wearing, or telling me that I looked better in certain colours, and let me tell you, I am sure that this lesson has done wonders for my self-esteem. In a world that is constantly telling us women how we should look, I'm glad my mom always had my back. You should wear what you want and look however makes you feel good! Another great gem of wisdom from Mama Sue.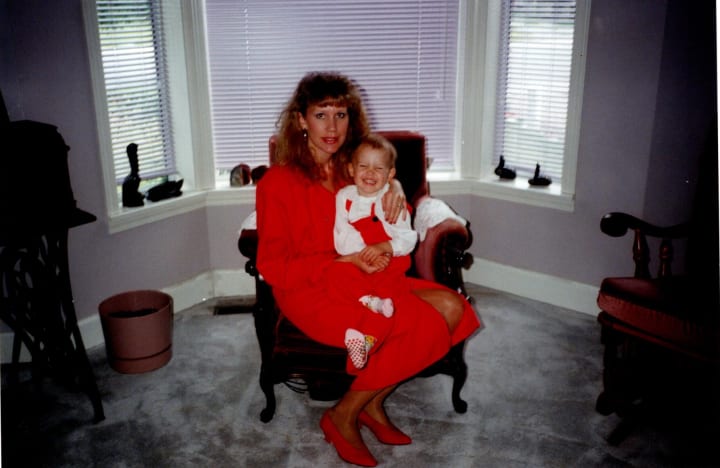 It's okay to quit, but only sometimes.
You should do whatever makes you happy. Simple, but timeless words of wisdom. My Mom has always been supportive with the different directions my life has led. She allowed me freedom of choice and taught me to have agency in my life. Agency over your life, sometimes means you need to quit something that is making you unhappy. Don't hold onto a job, or stay stuck in a relationship because you think it's "the right thing to do". If something is causing you constant grief and strife, it's time to move on.
But…
Know the difference between temporary challenge and consistent misery. Yes, you should leave situations that are making you deeply unhappy, but just because something is difficult doesn't mean you should quit.
When I was younger, I was a "serial activity kid". I had tried probably over 15 sports by the time I was 10. When I decided to try synchronized swimming, my Mom said what she always said, "go for it!" But this time, when I wanted to move on to something else, she had a different reaction. She asked me "why?" I replied that our warm-up exercise had been too hard. Mama Sue decided that was not a good reason to quit. I was given the ultimatum that I had to stick the season out and if I still wanted to leave at the end of the year, I could.
Somewhere along the way, I got sick of being the slowest on the team, I got sick of struggling with workouts, and I decided that if I had to be there, I was going to apply myself. The results of my efforts were life-changing. I ended up staying in synchronized swimming for 7 years and was in the top 20 swimmers nationwide for my age group by the time I left. It's that life lesson that showed me how rewarding it can be to work through something difficult in order to achieve something greater.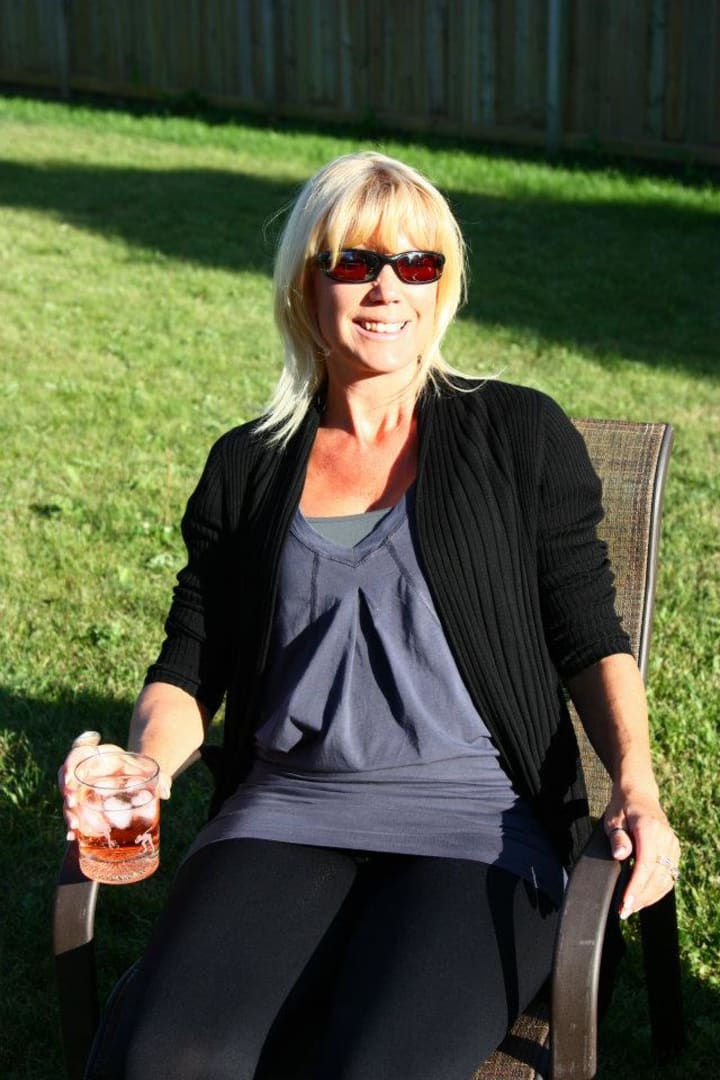 Thank you, boss moms!
The wisdoms and life lessons taught by our moms, our grandmothers and our female mentors, are invaluable. The world needs this feminine guidance, and I am so grateful to the wonderful women in my life. In particular, thank-you to my Mom, for always showing me what it means to be a boss babe!
Thank you for reading my work! I'm so glad you stopped by. :) If you enjoyed reading about the boss lady that is my Mom, you might enjoy this next story...
family
Experienced Storyteller. Amateur Writer.
Here to tell stories and sharpen my craft.
Thank you for stopping by.
@Samanthacarlyk
Receive stories by Samantha Kaszas in

your feed