An Ode to Resilience | Brooke Trantor on ED Recovery, Being Vulnerable, and Telling Personal Stories to Help Others
The power of truth and vulnerability.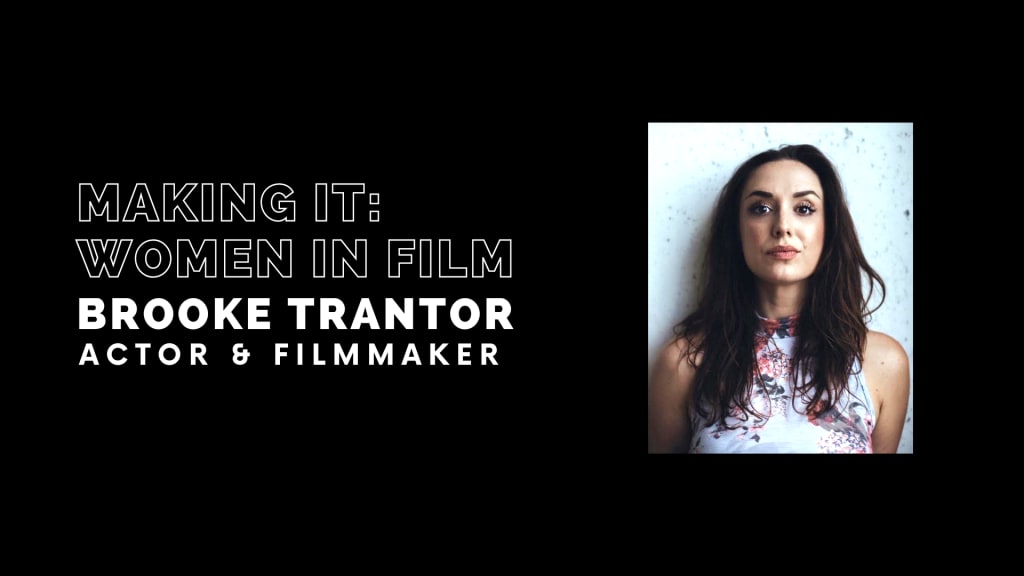 TW: Open conversation around eating disorders, recovery, and fear of relapse.
Brooke Trantor has always been an actor, but it was until she began seeing her peers venture into the art of filmmaking that she started to think to herself that maybe she, too, could do it. About seven years ago, she joined an acting community in L.A.; John Rosenfeld Studios, and John, the coach, had begun hosting small film festivals within the studio so that the actors could become more confident in their craft.
When she realised that the movies she was watching were made by her fellow actors, a flow of inspiration and aspiration came through her, "I can figure this out!" she thought – now, years later, her work has acquired several awards and has been screen across the globe.
One of the stories that have been waiting to come out of Brooke is Yours are Mine. Based on her own battle against anorexia and bulimia, Yours are Mine follows Evin (Brooke Trantor), a high school tutor, who discovers a painful secret about her favourite client, Ally (Allison Moses), that triggers a similar darkness from her own past. It is about facing the demons that hide in the shadows, and fighting to save those who follow us from the same pain.
"I think I just wanted to write something as an ode to my resilience through that and to the resilience of so many people who struggle with [eating disorders] as well,"
- Brooke Trantor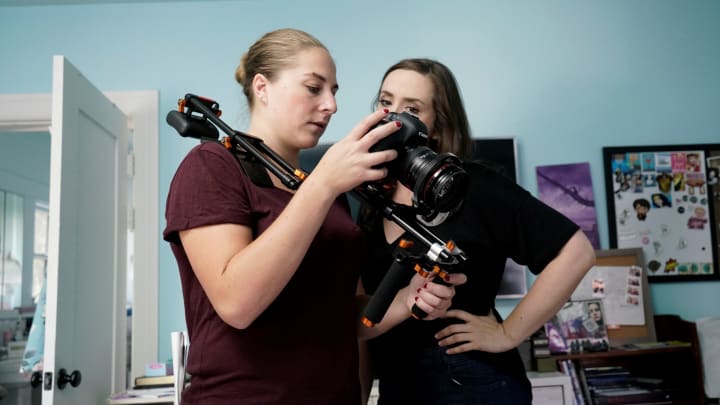 For Eating Disorder Awareness Week, I spoke with Brooke about the making of Yours are Mine, and the experience of telling something so deeply personal. Though YAM is a fictional story, it is still based on her own truth and experience. Not only did she write, direct, and produce it – but she also starred in, and had to embody and relive this sickness she once lived with and fought so hard to let go of.
But it wasn't actually up until the day of shooting that it hit her, Brooke laughs, "Isn't that funny?" With having to direct herself for the very first time, she had spent so much time in pre-production just powering through everything that had to be done, that she hadn't actually thought about what she was about to do.
"I have been in recovery for x amount of years, I have not physically done these acts in so long. They are acts that I had to say goodbye to and heal from, and now I am going to put myself in the position of doing them again? I was afraid I was going to relapse — I was so scared."
- Brooke Trantor
And so she stood on set, shaking, preparing herself and her crew. "I just had to trust the people around me on my crew, the women who surround me, that, you know, we were there for the story and that hopefully, we would be helping other people," she says, "I just had to keep going." With the support of her cast and crew, Brooke told a story about the struggle against eating disorders with poise and honesty in a way so many can relate to and seek help and comfort in.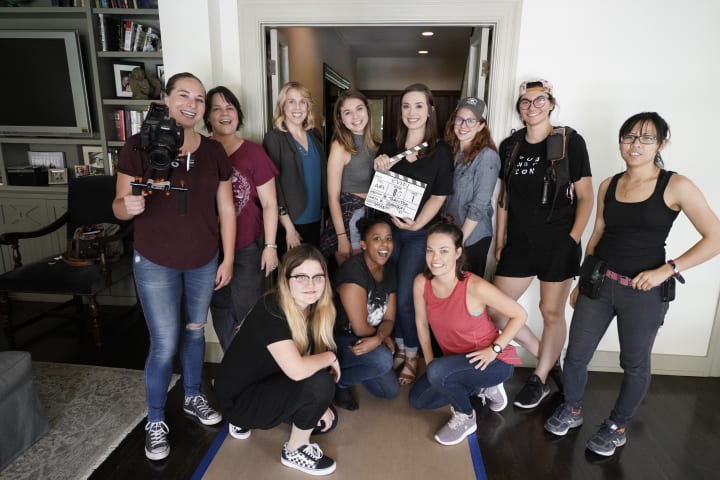 It was a very conscious decision for Brooke to get together a cast and crew consisting entirely of women. We all have to do the work to shape a better, and more inclusive industry, and reaching out to people, asking who they know – editors, DOPs, etc. is part of that. Building those connections and helping each other out – not just for your own set but opening yourself up and letting your people know that you are there for them and are ready support them and their own future endeavours is essential if we want to break out of the cycle.
Another step, in terms of providing a better future for a historically discriminatory and cruel industry, is by making the sets we work on open and safe. For the longest time, hostile, abusive, or as film schools will lead you to think, "eccentric" sets have been idolized and directors who harass their actors and crew to the point of mental disarray have been applauded for their "commitment to the arts."
Yours are Mine deals with a very sensitive topic that can be easily triggering to those who are in ED recovery or have dealt with something similar, so taking precautions and making sure that everyone on set knew what would be happening and knew that they could pull out at any time, was an important effort for Brooke to make.
"Having conversations and being very open and honest, I think allowed for a safe space." she says, also noting that for women who may have gone through something of the same nature, being part of telling this story could also function as a way of serving their past and helping other people – still emphasising that if they felt they had to leave, that was totally okay as well.
"How can you then show up for the next generation coming up behind you? How can you, maybe, spare them some of the pain you went through by empowering them in their bodies and their voices?"
- Brooke Trantor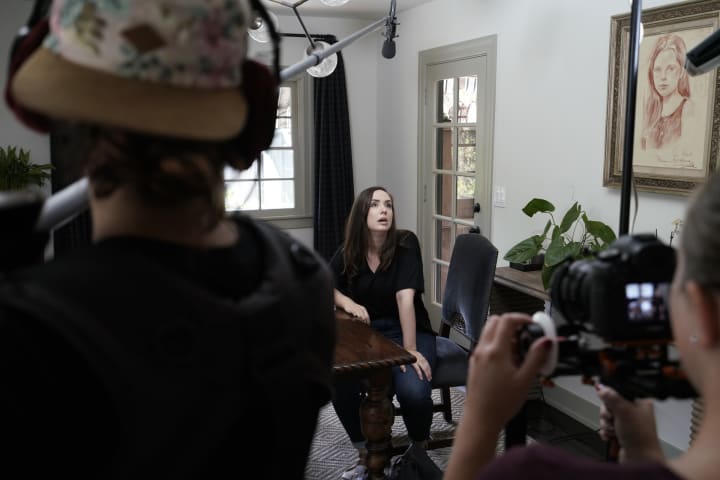 You can stream Yours are Mine now on FLIXA – a film platform dedicated to showcasing women in film and their work.
So what's next for Brooke? Well, her most recent short Oh, Baby! (Co-Written by Kate Morgan Chadwick) has started its festival circuiting, and you can always find her over on Instagram @BrookeTrantor doing all the good, fun stuff. For updates, keep an eye on her website brooketrantor.com
You can listen to our full conversation, talking about how the media impacts our body image and the way ED is portrayed in film and television, now on all major podcast platforms (Spotify, Google, Apple, etc.). It was a truly special talk, and we are very honoured to have had her on.
If you or someone you love is struggling with an eating disorder, you can find help, resources, and support through organisations such as beateatingdisorder.org.uk (UK) or nationaleatingdisorders.org (US).
Reader insights
Be the first to share your insights about this piece.
Add your insights