A Letter to my 18 Year Old Self
by Rhae Camdyn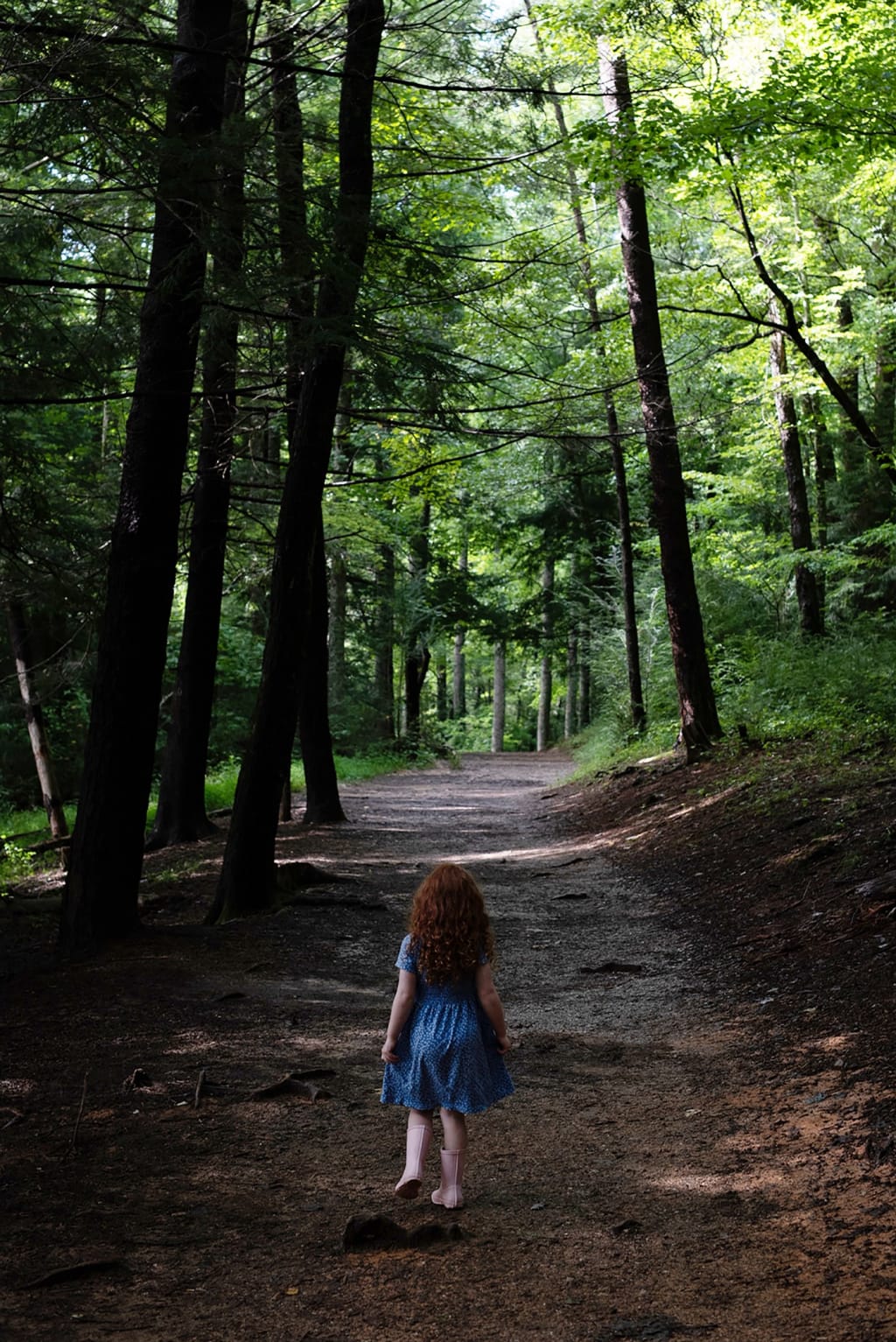 Learning to be yourself means first learning to listen.
Dear Me;
I'm writing you nearly two years after a life-altering event and near-death episode. Since it's been 39 years since I made a monumental decision to join the military instead of attempting to find a way to go to college, I'm writing this so that hopefully, one day, time travel of at least video correspondence is a reality. In November of 1975, I raised my right hand, and had Mom sign an age waiver so I could gain entry into the Texas National Guard. I was so idealistic, so naive, so sure I was doing the right thing.
Yes, going into the military was a good thing; but I seriously needed someone to tell me about homesickness and familial dysfunction and alcoholism and rape. I seriously needed someone to tell me that my spirit was a beautiful, sacred thing and all those empathic impulses I'd been denying were REAL. I needed someone to help me find the beautiful Goddess in Training that I was, to find the self-confidence that the writing voice within should never have been denied over the need to simply survive. I needed the strong guidance that helped me discover I could do this on my own, that I never needed a man to make me complete. I needed someone to teach me by example that a life companion complemented who you are, not changed you to fit their reality. Further, no one had the right to raise a hand to you in rage; no one had the right to define your spirituality, confine you to their definition of Deity.
There was so much of the masterpiece of my being that was so incomplete at 18 that it should have been considered a felony for me to have been sent out into the world of the late 70's without at least a Master Class in Reality. You are more than pumps, sandals, boots, or bare feet. You are more than jeans, cut-offs and bikini bottoms. You are more than a bra, a halter top or a t-shirt. You are more than the outside accoutrements of clothing, or style. Your spirit is as free as Jonathan Livingston Seagull, never let anyone tell you or try to convince you otherwise. In fact, do yourself a favor – don't allow anyone who attempts to corral who you are with conventionality to stay in your life.
Education is a passport to freedom, little one. No one can steal the treasures of knowledge you hold between your ears. There is nothing shameful about being intelligent, there is only the shame later that you were never able to develop the bright promise you held. I said it before and I'll say it again and again – if the guy you want doesn't comprehend what you love, let him go. Someone will show up that shares your love of the stars, and the planets, and Star Trek and all things geeky. Someone will show up that is as much a hopeless romantic as you are, and if you are willing to let that special someone, they will sweep you off your feet and worship you every day of your lives together.
Don't allow the bigotry of those around you blind you to the beauty of everyone you meet. Commit the words of Max Ehrmann's Desiderata to heart and find a way to live/express/develop the intent of that writ every moment that you draw breath. Find a way to play every day, coloring books are not the territory of the very young, neither are finger paints or Play-Doh, or Legos, or Lincoln Logs or even rag dolls and dollhouses. Remember the fun you had in the kitchen with your grandmother, and your nannies, and learn that food is as much a palette as are words and crayons.
Last, learn to grieve as deeply as you loved. Never allow someone to tell you to "get over it." While the great sages and wise women through the ages affirm that we are never truly separated from those we love, there are those who will share time with you as you dance on this planet that will only share the journey but briefly. They will be the beacons of Light along parts the dimly lit passages as no life is lived in sunlight alone. Never forget to appreciate the Light in your life; taking people for granted should be considered a mortal sin.
When you have children, stick to your guns and your gut. Your intuition as a mother is a far better diagnostic tool than the most schooled pediatrician, the most well-intentioned educator. You KNOW your children. Never deny yourself a moment spent with the extra cuddle, the additional kiss on the forehead, the caress of a silky head. Spending time cuddled together on the 'mommy/daddy' bed builds a bond that no one can ever break, and gives them memories of security and love to hold in their hearts forever. Remember that old pots and pans, worn out aprons and wooden spoons are far better toys than those that others spend a fortune on. Teaching them how to build fairy houses out of leaves and sticks encourages imagination, and planting a garden together grounds them to life itself.
Creating things of use and beauty with knitting needle, sewing needle or crochet hook, hands a legacy to all children. There's nothing wrong with teaching the playmates of your kids how to do it either. Oh yes, one more thing, and it's the most important. Kids are like that garden you'll grow together. They need the sunshine, the dirt, and the water. Letting them dance naked in the rain allows their spirit that freedom of expression in a memory that will get them through the tough times they will undoubtedly face.
You are an incredible person. You will meet other incredible persons and you will meet people of both great good and horrific evil. When you meet people of evil, walk away. Quickly. Do not attempt to find the good in anyone that greets you with all the ugliness that they are. Accept them as ugly and walk away. The greatest truth that is the saddest lesson you will have to learn, and it is this: Good people attract bad people like ants to a picnic. Ants have the right to be ants, but you do not have to sit there and let them hurt you. They have their place in the scheme of things, and it is up to you if you choose to share your life with anyone who willfully hurts you. Make a different choice.
Life is incredibly short. Dance. Eat with joy. Love with abandon. Appreciate the special people in your life, and allow to pass those who would cause you or yours harm. Grow a garden, love a pet, plant a tree. When it is time to go, you want to look back and laugh with love.
Hug yourself for me – and let go of any regrets – you can always start over, on any given day.
Love,
Me.
how to
About the author
Rhae has been creating stories and poetry ever since she fell into a serious bout of depression upon the death of her first cat.
Reader insights
Be the first to share your insights about this piece.
Add your insights