6 Tips to Survive Your Period
Yes, I typed the word period. Turn down for none.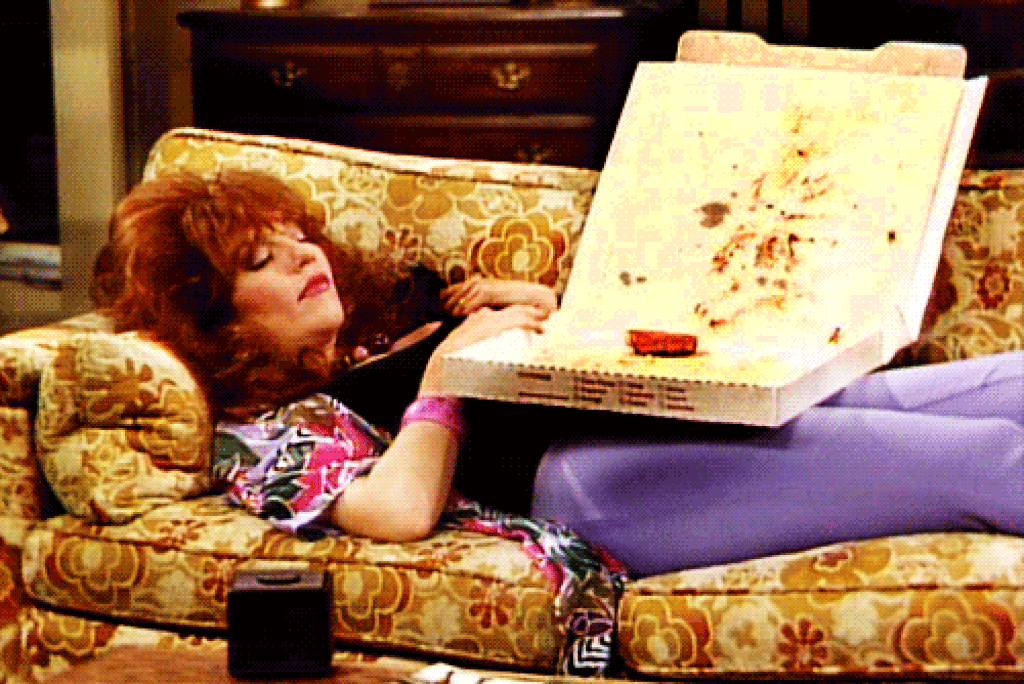 Welcome to hell week, I mean, welcome to your least favorite week of the month.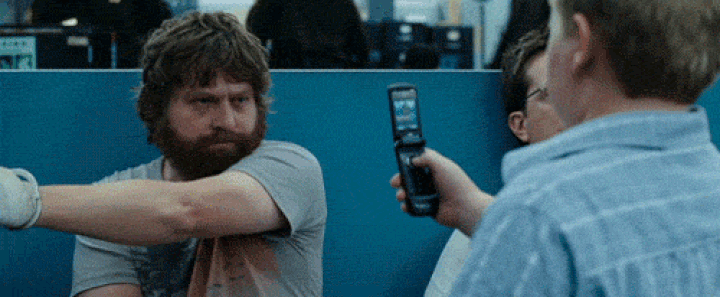 As a veteran, I'm here to tell you it doesn't get better with age, and there will never be a day that you wake up excited to get yours. Unless you're in college, then okay, definitely days we pray, but, I am here for yousss....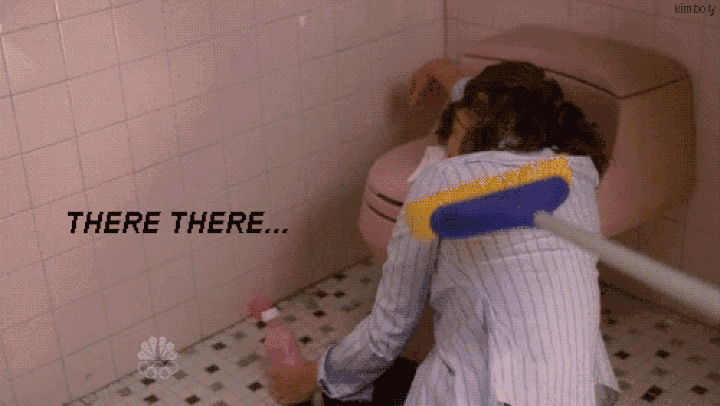 ... and, I CAN share some remedies that will actually help heal the bloat and cramps. Yes. For reals. Without the estrogen shot.
1. Avocados Baby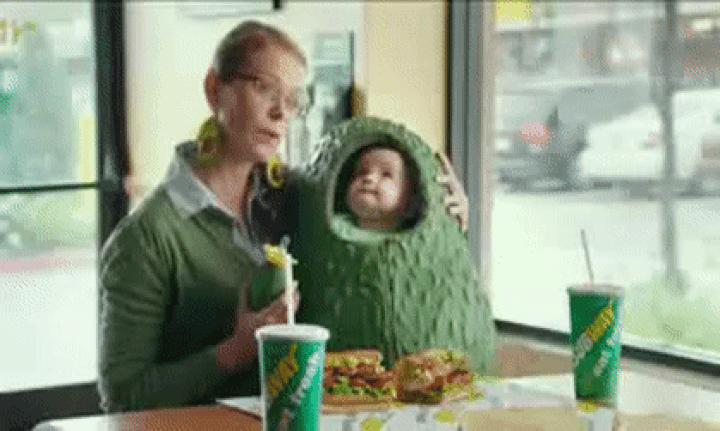 I know, it's blurry. But, I needed that GIF. Why? Because. This an actual image of my future baby wondering why it's an avocado (AGAIN) this year for Halloween. Hash tag, spendin' Halloweenie in a beanie, callin all apple-tini's.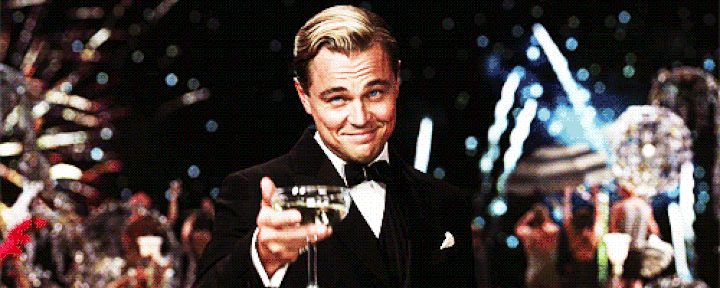 Alright, back to our snack. Avocado's baby! AKA Cramp Killas and the known drug dealers for our period pain and cramps.
Not even joking, eat 1/2 an avocado with sriracha or garlic oil (eat the whole thing actually... fuck it, its an anti-inflammatory—so is the garlic oil or hot sauce, it actually really helps with the inflammation) and not only is it good for you, it's soothing for your uterus. Yup. This is what she looks like now....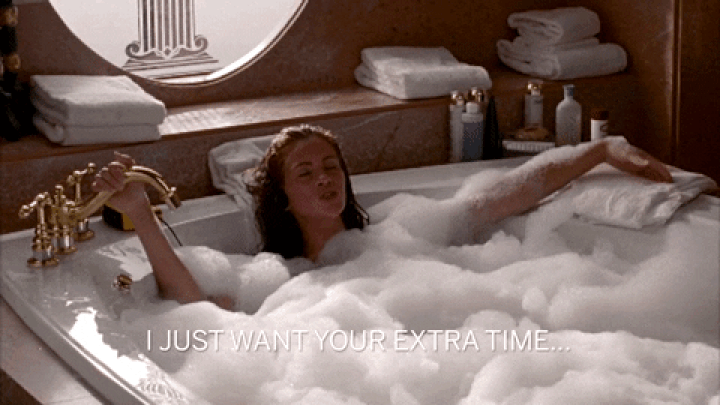 Exactly what she's doing after. That's your uterus singing after eating the avocado and... "you can find me in tub" is my actual frequency this week.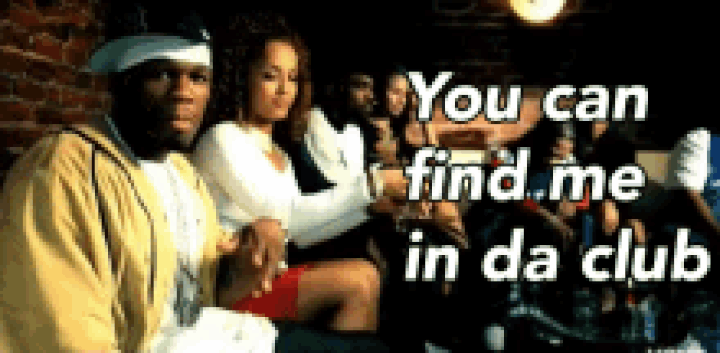 I could lay out the facts, but I know if you're currently cramping or remembering last months cramps, you're already sharing this avocado trick with friends and family before trying it. Slash, yelling at your boyfriend to get a bag of avo's on the way home. Moving on...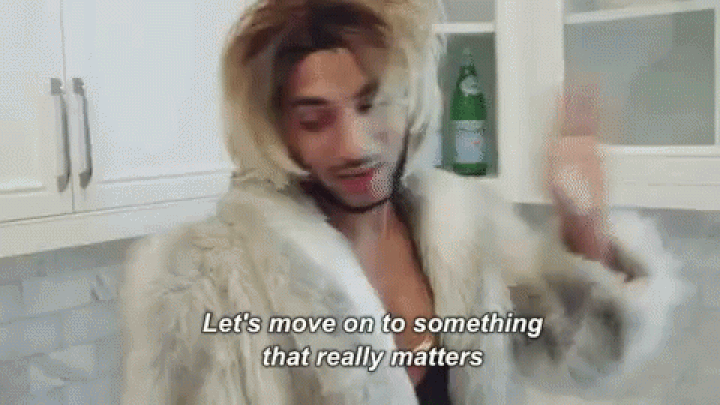 2. Dr. Teal's: Body *Oil* | Eucalyptus Spearmint
Very specific. I know. But, it is the only body oil I have ever tried (ever) that knocks out a cramp like a champ. It's $5.00 and it's not only relaxing, amazing for your skin, it's also immediately healing. Buy it, Try it, Do this later...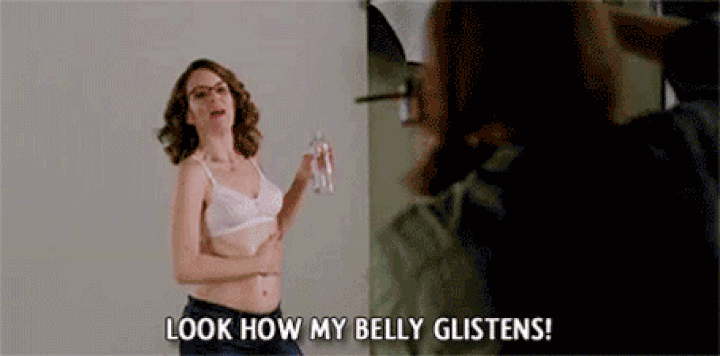 3. Cat Cow Stretch + Cobra Stretch
I know. You're like cat's, cow's, and cobra's? It's literally exactly how you act and feel on your period.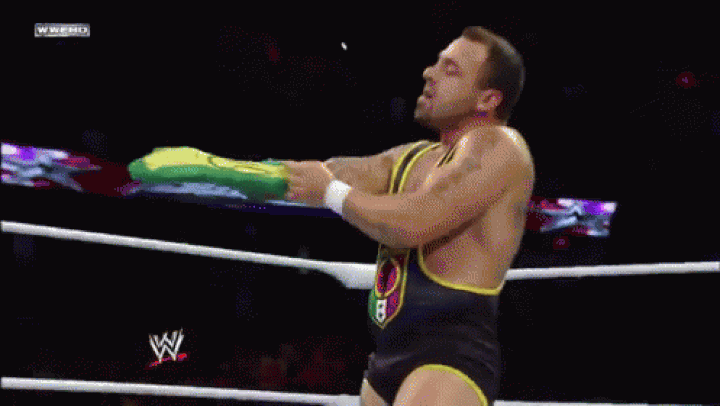 One minute you're a lazy cat, next minute, you're an actual bloated cow, and finally an angry cobra. The cycle repeats as we cycle through the worst week of our lives. Is what it is.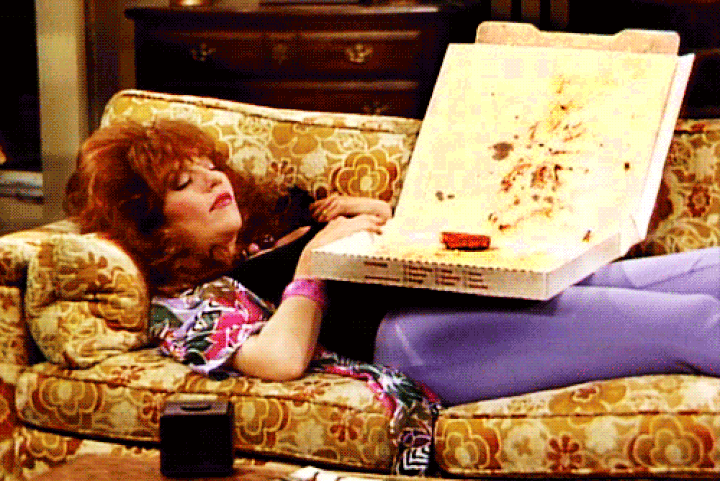 Ironically, these poorly named yoga poses are exactly what you need to keep calm, fight the bloat, and release these cramps.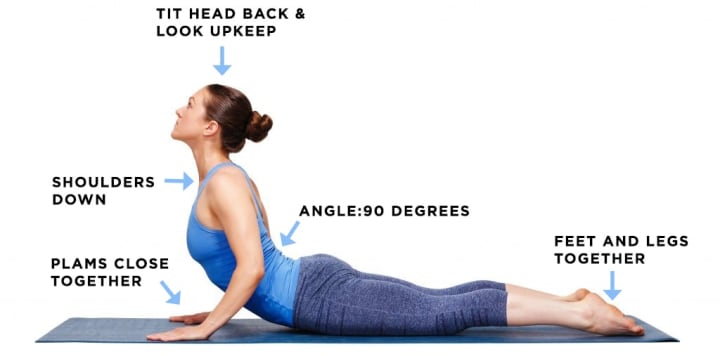 Unfortunately, you HAVE to MOVE. Cobra pose above... cat cow drops now.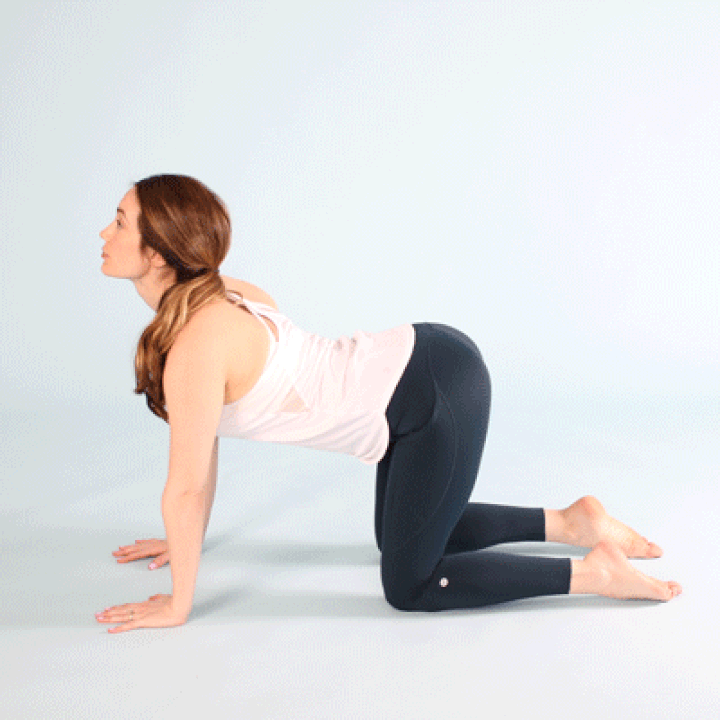 It's probably one of the worst facts about your period, because the last thing you want to do is move... but, once you start to stretch you'll FEEL so much better. Eventually? You might even make it mandatory to work out during your time of month.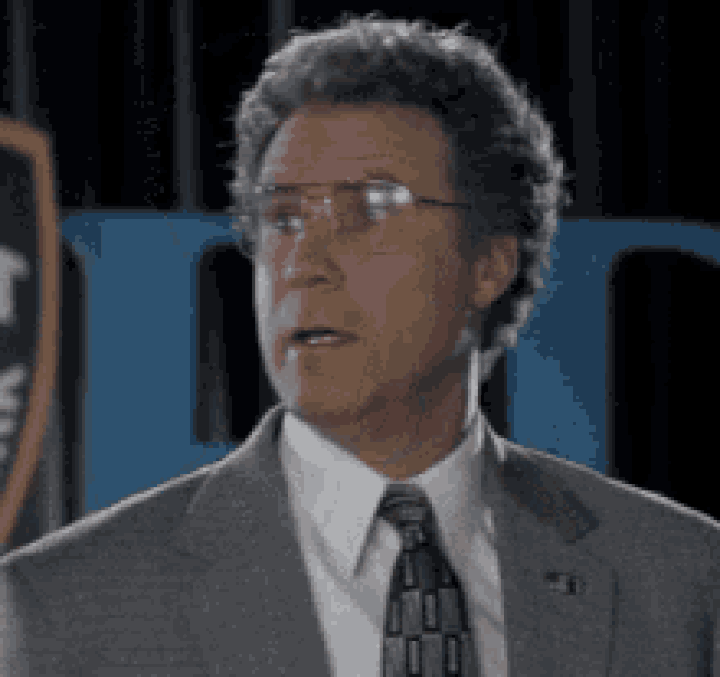 I know, let's not push it. But, give it time. The stretches really work.
4. Chamomile Tea WITH Organic Raw Honey
Most relaxing. Deflates your stomach bloat. Kills your crazy talk. Chamomile tea is an all the time thing for me.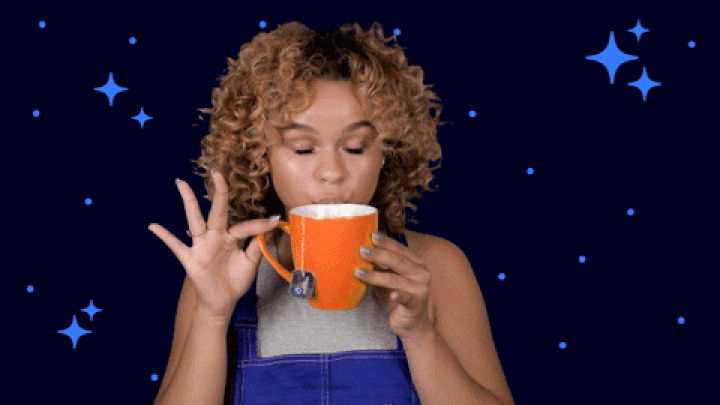 Also, I know you see I said "organic" and skipped it. Hash tag, ballin' on a budget, and I get that, butttt, you have to get the organic one babes. How do you know if it's organic? It's expensive.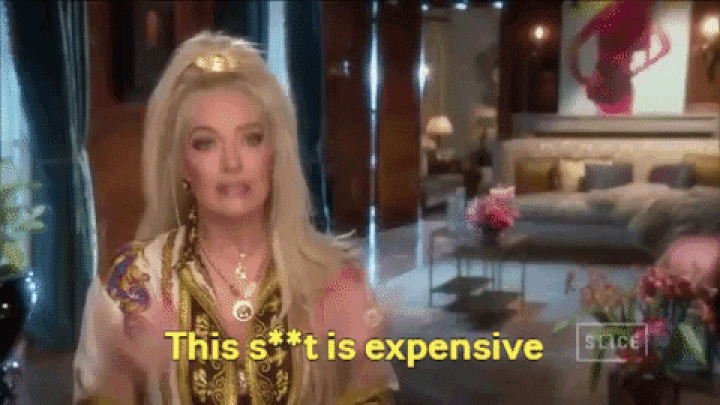 It's just one of those things ladies. Invest to protect. Don't just buy an old honey thinking it's quality. Rule #1: We don't like cheap men, cheap talk, cheap drinks, and we don't like cheap honey, hunnaay.

In all seriousness. Honey is expensive because it's rare to make it ethically. So? Support the one's that do. Not only will you support them for doing the right thing, but, your body has a better reaction. Key Fact: Honey is one of the most healing proprieties in the world, it's a a natural anti-inflammatory as well as a natural antibiotic. You need it in your tea, life, boomerang it, thank me later.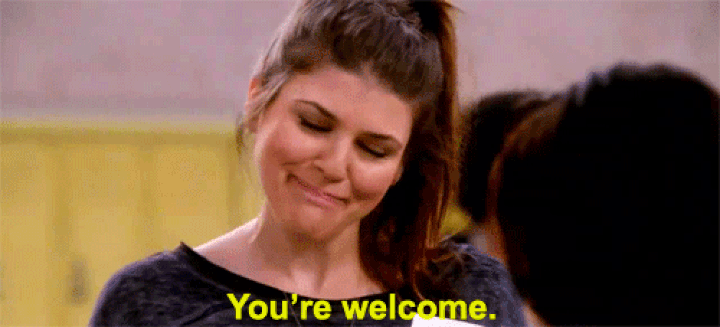 5. Avoid Inflammatory Foods and Beverages
Okay, I wanted this to be (near) last on purpose. Why? Because, eating healthy CAN suck on your period. I know. Especially, if it's a holiday, birthday week, but, a real change in what you eat, honestly makes or breaks your week. Scary chart drops now.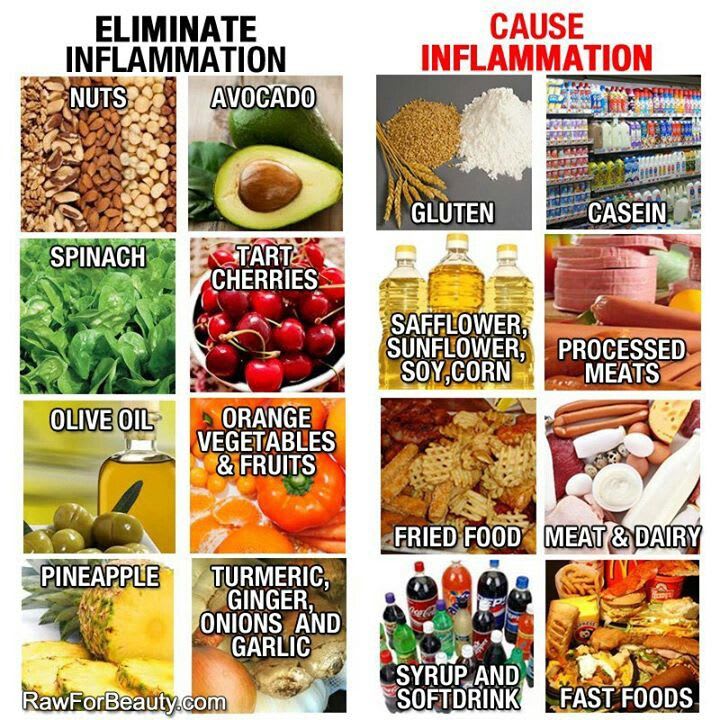 And, I get it. The last thing you want is a class on nutrition and the first thing we want to do is inhale an entire pizza and cry into our chocolate tray, but, it does make your week worse. Food and drinks will genuinely make or break your week. It will. So? Line it up.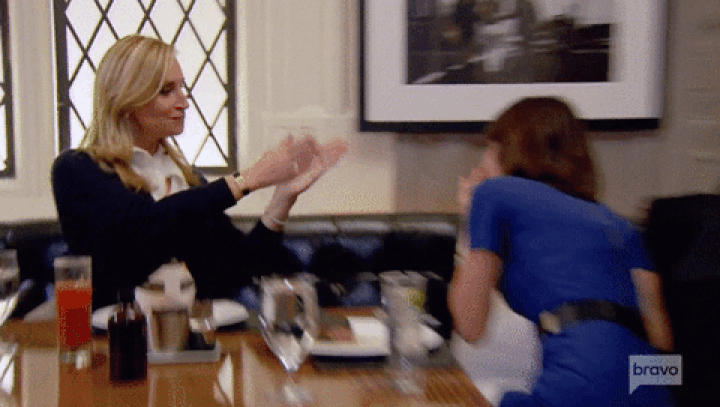 You know when you're getting it so be smart about it. Start eating anti-inflammatory foods about a week in advance, doesn't have to be perfect but it WILL help you have a better experience.
You'll notice a change in mood, sleep, cramps, and bloat. Final tip on nutrition? Alcohol is no friend during this week. I know. I know. Alcohol wasn't listed in the scary chart but, it can be an inflammatory depending on quality and sulfates, so as a rule, I swap it for a Kombucha.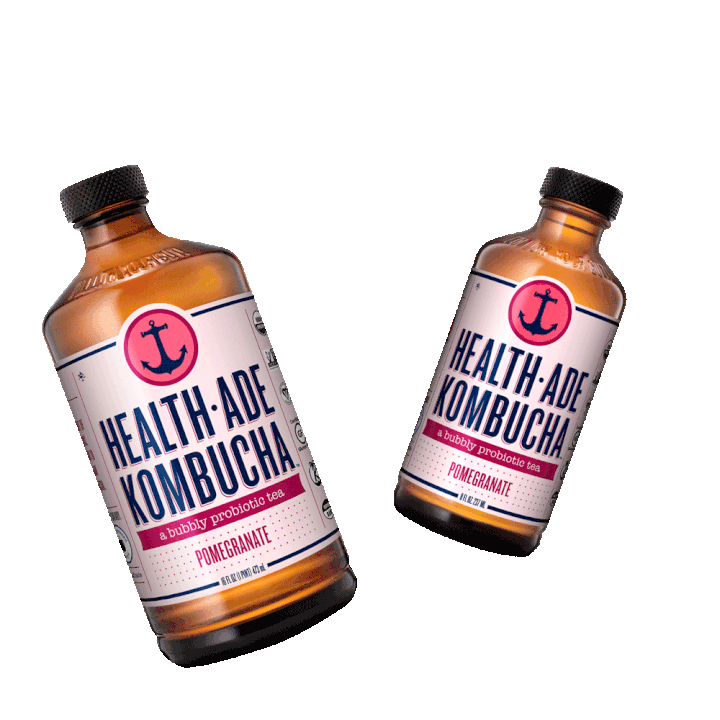 6. Organic Tampons
K. Bad cramps? Like bad bad? Swap your tampons immediately. Some of them contain actual toxins.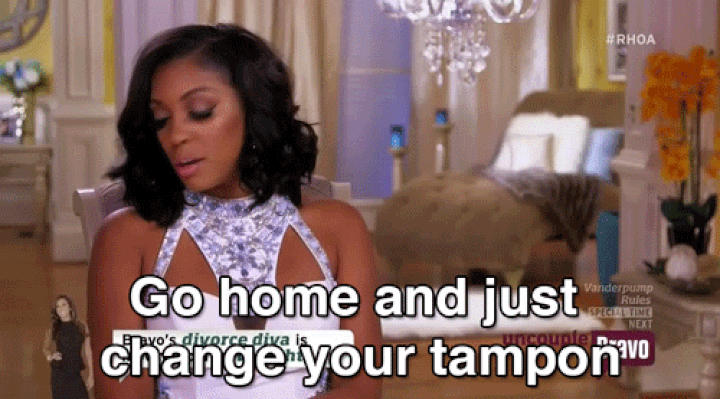 Honestly, here's what I noticed through conversations with other women. Periods are normal. Period pain is normal. Clots are normal. Being emotional is normal. Basically, you don't have a condition, so stop with the scary diagnosis or crazy Google searches.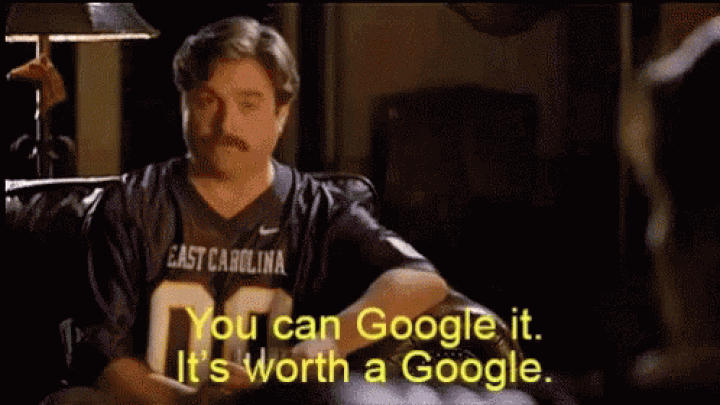 The reason you're just not sure what's normal is because we live in a world where birth control is promoted and a period pain commercial plays every five seconds, telling you, you may have to remove your vagina lips.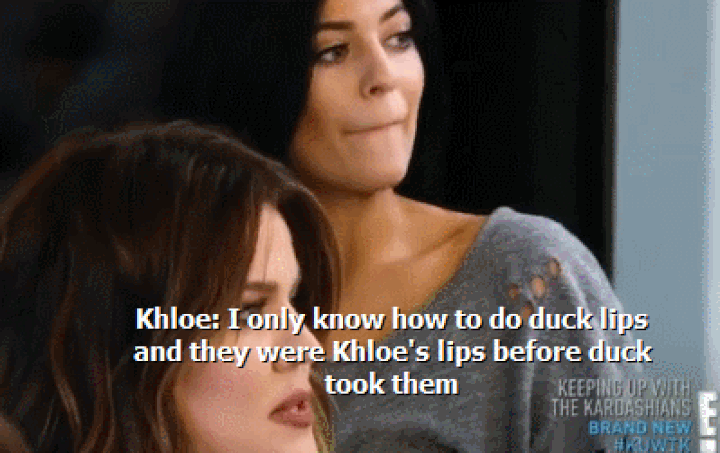 Like, craziness. Don't believe everything you see on TV. Listen to your body, eat healthy, period pain IS a normal part of your cycle, so are cramps and so is your need to hibernate.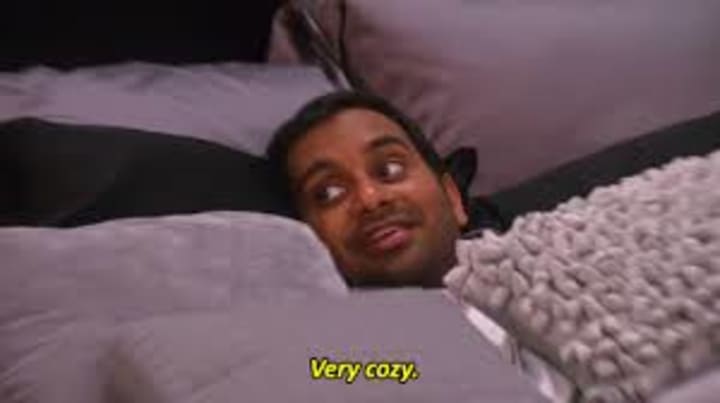 Lastly, your feminine products should be examined more closely than a man you may or may not be interested in, I dunno, hard to tell yet, gonna IG stalk anyways.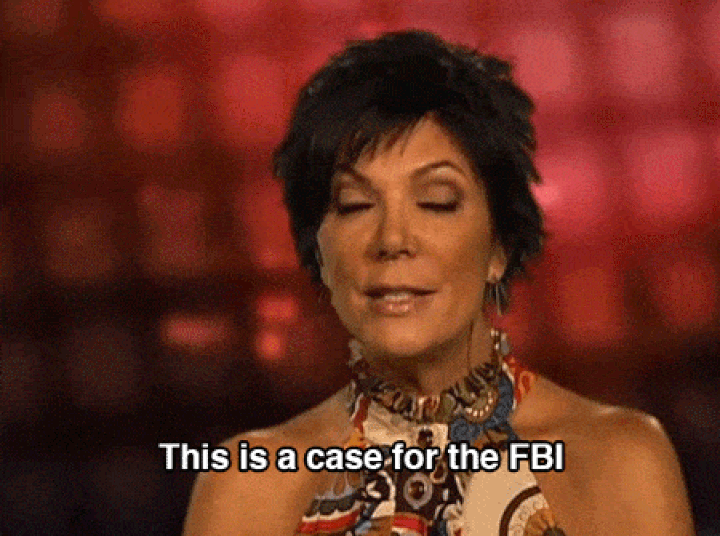 So ditch it. Ditch the toxins, the scented products, the cheap shit, and go for the organic/ ethical products. When I switched, I noticed a huge change in cramping and you will too.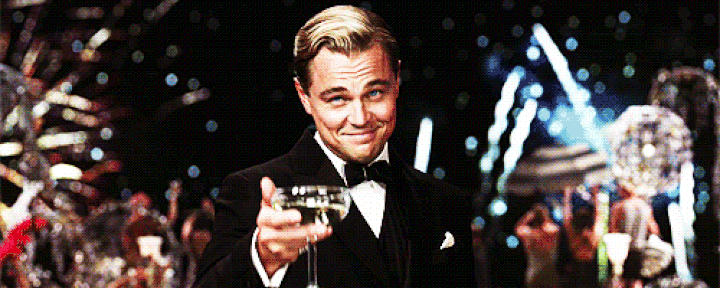 For more craziness, advice, pep-talks with yours truly, and daily motivation, find me slayin' the podcast, one episode at a time, on Spotify and Apple Podcasting apps. Just download and search my name: Chelsea Swift | To Listen To *The Weekly Podcast*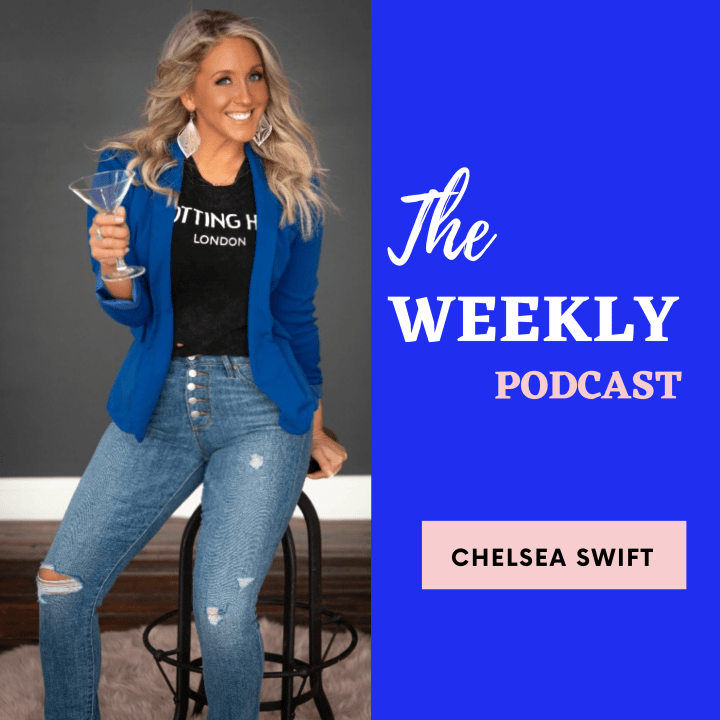 Podcast Links: https://anchor.fm/chelsea-swift | https://podcasts.apple.com/us/podcast/the-weekly-podcast/id1450974561