12 Books for Women to Read
We forget 'who we are' in order to grow and discover ourselves again.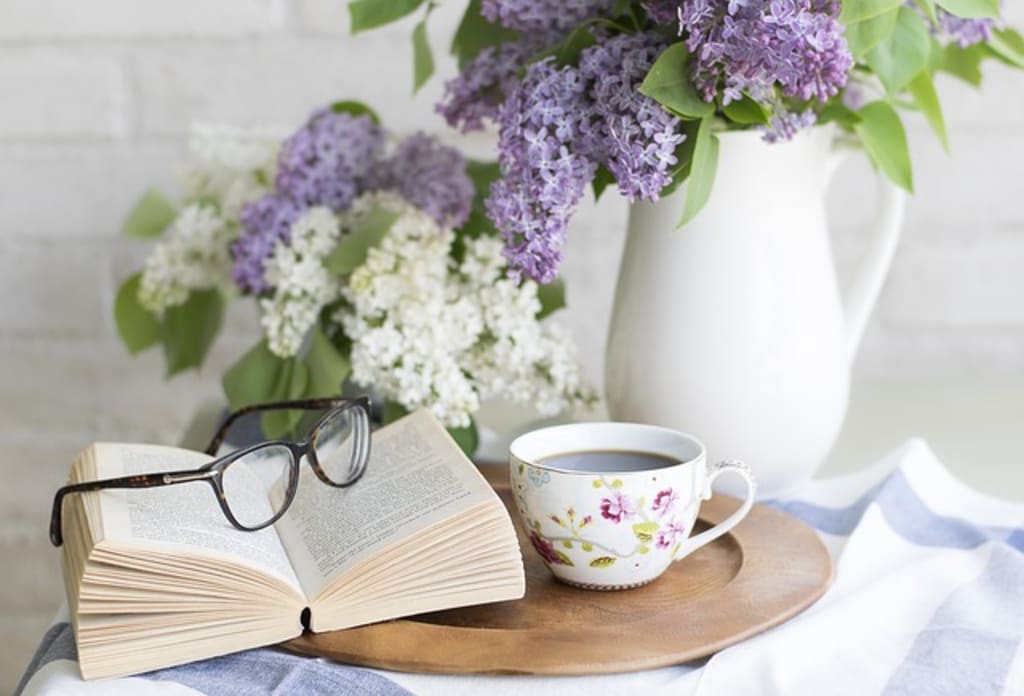 Pixabay
A few times you've often found yourself down a dark rabbit hole—trapped. Soon you manage to climb out, but not as the same person— as an improved version.
In my teens and early twenties, I've found myself torn and unsure. The books we've read say 'who we are,' and we forget, in order to grow. This list includes a wide selection of genres:
'Accidental Bad Girl' by Maxine Kaplan
We all have done something, but ended up facing consequences. High school senior Kendall becomes friendless and ostracized, after getting caught hooking up with her best friend's ex on the last day of junior year. Soon discovering her online identity gets hacked and you guessed it, Kendall takes on the role as a bad girl.
'Catwoman: Soulstealer' by Sarah J. Maas
We all raised hell at nineteen or twenty and in this coming-of-age follows Selina Kyle (AKA Catwoman) who is playing a desperate game of cat and mouse in the third DC Icons book.
'You'll Grow Out of It' by Jessi Klein
Relatable and consistently funny. Both a tomboy and a late bloomer, Klein grew up feeling like more of an observer than a participant, in the rites of modern femininity.
'Sweetbitter' by Stephanie Danler
Have you been drunk on the idea of something? This book is for you. A young woman's coming of age story, set against the glitzy, grimy backdrop of New York's most elite restaurant.
'#GirlBoss' by Sophia Amoruso
The Washington Post called this book "Lean in Misfit." Amoruso wrote 'Girlboss' for girls like her: outsiders (and insiders) seeking a unique path to success, even when that path is windy as hell, and lined with naysayers.
'Life After College: The Complete Guide To Getting What You Want' by Jenny Blake
A great gift for the graduating student and young professional. It features practical, actionable advice that helps people focus on the BIG picture and not just the details.
'The Big Life' by Ann Shoket
Forget "have it all"—whatever that means. Former editor-in-chief of Seventeen, Ann Shoket, has been helping you craft your "Big Life" since you were a wide-eyed teenager dreaming of something bigger.

'Girl, Wash Your Face' by Rachel Hollis
Have you suspect everyone has life figured out, and you don't have a clue? If so, Hollis has something to share: that's a lie.

'20 Something Manifesto: Quarter-Lifers Speak Out About Who They Are, What They Want, and How to Get It' by Christine Hassler
If you're in your twenties, you're likely feeling the combination of the excitement of this defining decade, and the pressure to figure out your entire life. The thrill of newfound independence and opportunity can be quickly squelched by worry, disillusionment, or disappointment.
'Leave Your Mark' by Aliza Licht
Invaluable lessons from her experience, Licht shares advice, inspiration, and a healthy dose of a pep talk. Aliza is the sassy, knowledgable guide to the contemporary working world, where personal and professional lines are a blurred, and the most important thing to have is a strong sense of self.
'Tiny Beautiful Things' by Cheryl Strayed
From the same author of the bestselling memoir Wild. Strayed collects the best of "The Rumpus's Dear Sugar" advice columns, plus never before published pieces. Dip in humor, insight, compassion, and honestly—this book is a 'pick me up' for everything life throws our way.
'Blackout: Remembering the Things I Drank to Forget' by Sarah Hepola
We drank too much, and it caused us to blackout: a raw, vivid, and ultimately uplifting memoir of addiction and recovery, from the Salon.com personal essays editor, in the spirit of Drinking: A Love Story and Wild. For Sarah Hepola, alcohol was 'the gasoline of all adventure.'