Why Tennis Is One of the Most Revered Sports
Compared to other sports, tennis is one of the most revered sports in the world.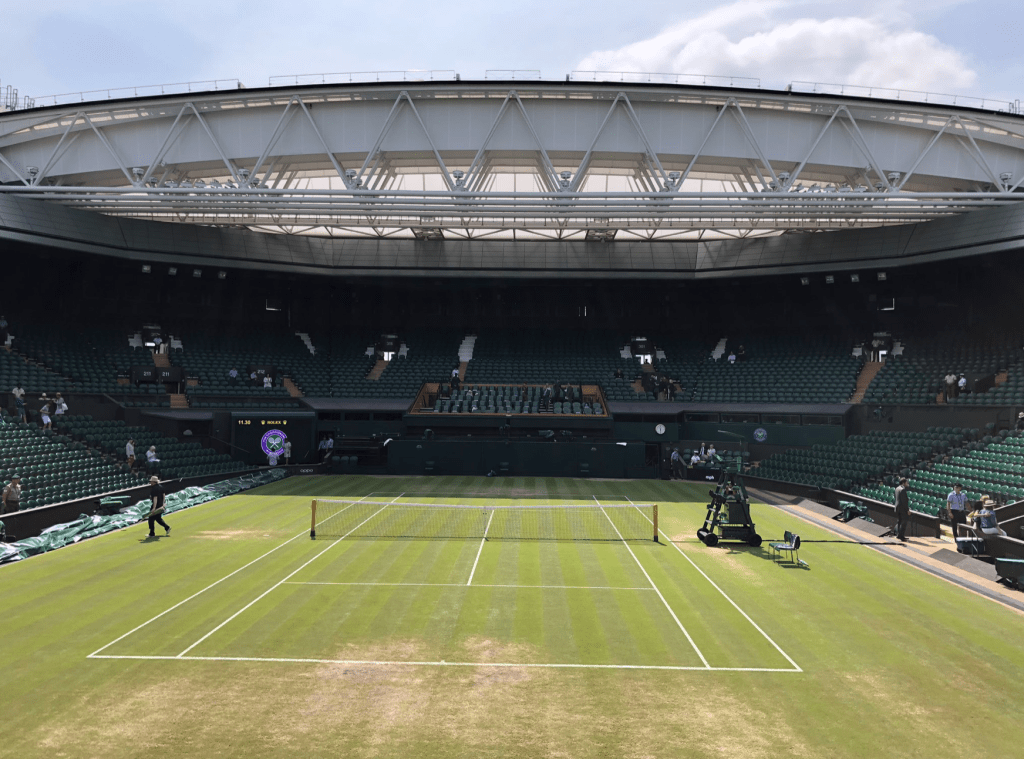 Image Credit: @Wimbledon
Everyone has a favorite sport they enjoy watching with friends and loved ones. Your favorite sport can be basketball, soccer, baseball, football, or countless other sports out there. What makes tennis so unique compared to the other sports is it's very classy and respectable. Tennis has singles and doubles matches that will blow you away.
Also, they have some of the greatest players that still play, and are on top of their games. Players like Serena Williams (23 Grand-Slam titles), Venus Williams (7 Grand-Slam titles), Roger Federer (20 Grand-Slam titles), Novak Djokovic (16 Grand-Slam titles), and Rafael Nadal (18 Grand-Slam titles) paved the way for the next generation of tennis players.
This elite group have sustained their years of dominance, and continue to shock the world.
The age aspect of it is nothing to be of concern anymore with these athletes. The resilience and will to win is unlike anything we have seen in recent memory.
Roger Federer & Novak Djokovic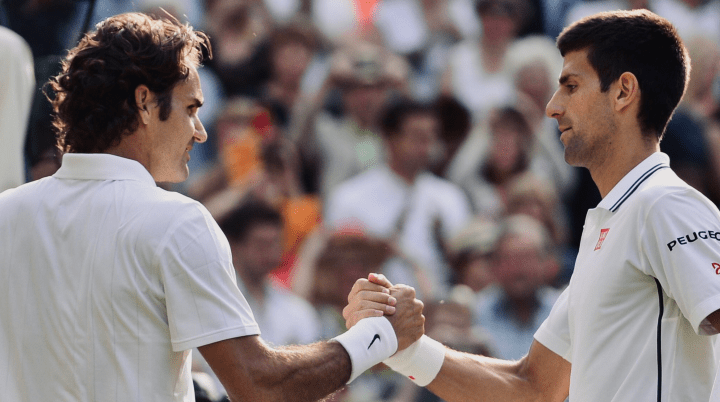 Take for Federer and Novak for instance. Both men went through a five-hour five-set match at Wimbledon, and showed us why tennis is the most revered sport. What tennis has more than any other sport is pure one-versus-one competition.
The best versus the best.
Each player giving everything they have and laying it out on the tennis court.
Also, tennis has evolved over the years.
The change of clothing.
Longer matches.
Passing of the torch.
Double titles changed hands.
New champions emerged.
Veteran players reclaimed their spot in history.
Endless cheers.
Anything you can ask for, tennis has it and then some.
Serena Williams & Angelique Kerber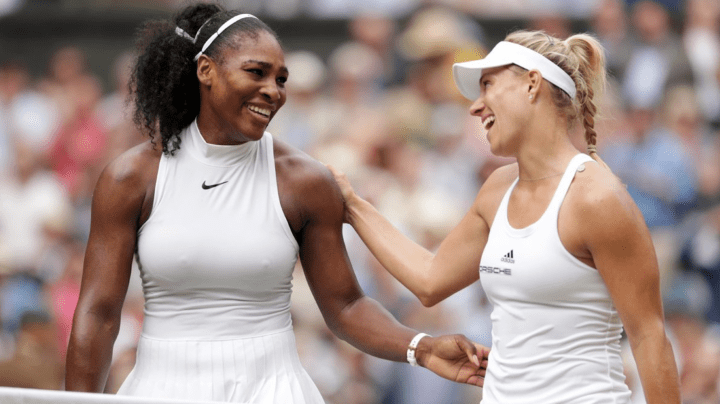 If you are not a tennis fan, you're missing a lot of competition. As a tennis fan, I have seen tons of matches that gave awesome thrills and excitement. There were times where I shout out for joy when my favorite tennis player won a match.
I would be devastated if a player I rooted for lost a match. The first time I watched tennis was four years ago. During that time, Serena was at the top of her game and dominating the sport. Until Angelique Kerber (three Grand-Slam titles) defeated her back in January 2016, at the US Open, which was the first time I saw tennis.
Nobody saw Serena's defeat coming.
Williams was prepared for this final bout against Kerber, and was poised to win. When Kerber decided that she had a chance to beat Serena, she searched deep inside and found a way to win.
The US Open Experience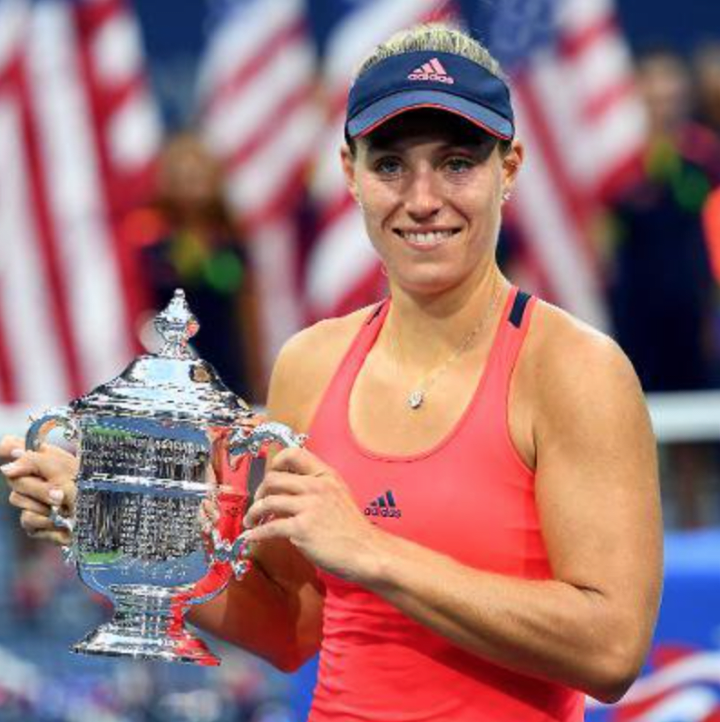 The US Open match between Serena and Kerber opened my eyes to tennis in a new light. I saw two competitive athletes who have the love and passion for the game of tennis. Both Serena and Kerber showed me what tennis was all about. The way each woman defends with each counter.
The balance and control of each serve. The speed and agility were on full display. The energy of the crowd was very engaging throughout the entire match. This tennis experience was what I was looking for. Ever since then, I became a tennis fan.
After viewing the tennis landscape, I looked into the men's division. I grew interested with Roger Federer, who has the smoothest backhand hits I have ever seen.
The Next Generation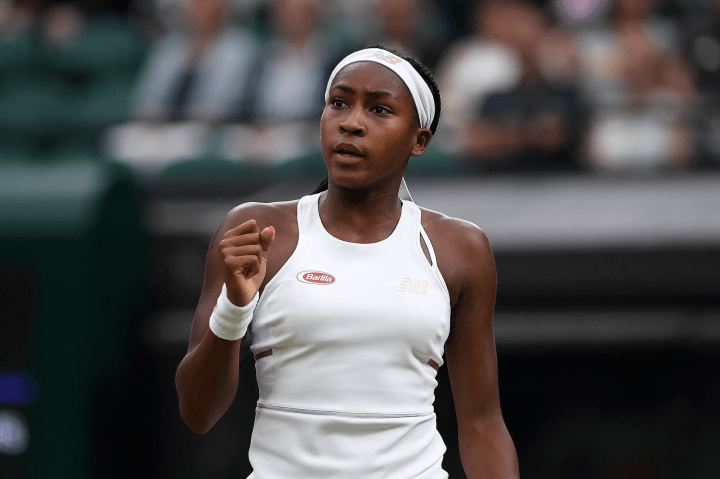 Four years later, I still have the joy and excitement of watching tennis. Every tournament didn't disappoint. Each great player stepped up their game and continues to excite us. Up and coming tennis players caught our attention (we see you Cori Gauff).
The next generation in tennis is very bright with Cori Gauff showcasing her resiliency during the first three rounds at Wimbledon. I believe that Cori will learn and become disciplined in the next tournament. Hopefully before Serena Williams retires, we could see the "passing of the torch" to Cori Gauff in their match.
Tennis is a sport you will love and enjoy. This sport may have some bad officiating, but the matches themselves will allow you to become a tennis fan.
This is why tennis is one of the most revered sports.
I hope you guys enjoyed reading my article!
If you like what you read, make sure to support it by tipping it. You guys are the best!
Like what you read? Send me a tip below to help contribute to my next sports adventure!
Social Media:
Podcast: Sports Wisdom with Mike
LinkedIn: Michael Reynoso
Twitter: @SportsWiseMike
Until next time, stay cool!