Why Is Tony Ferguson, the Real Champ?
Only Truth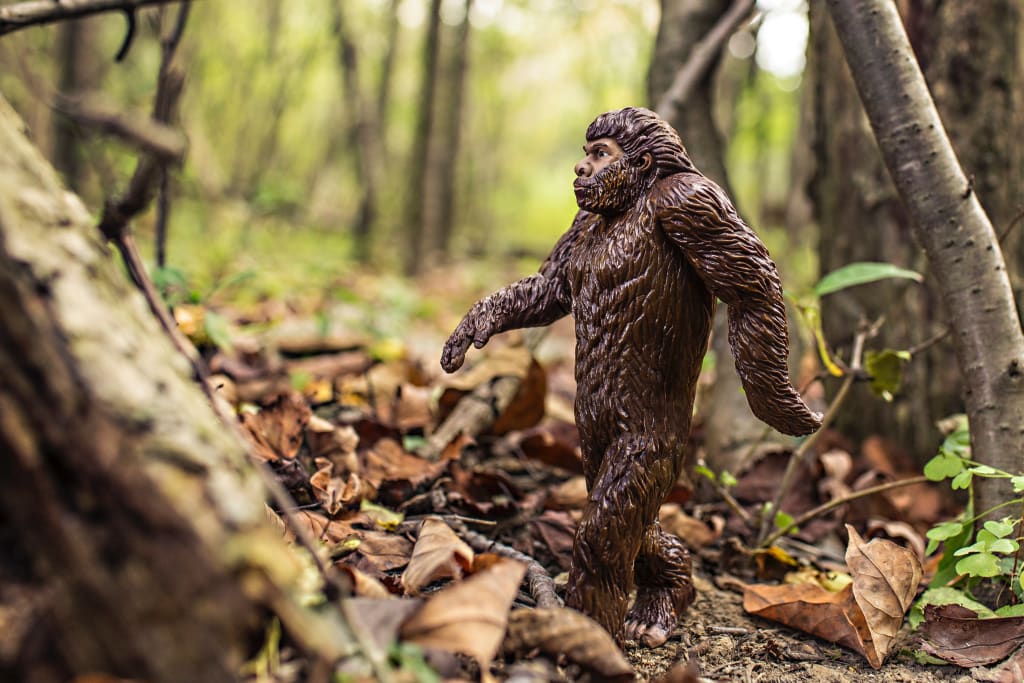 In Mexico and the Southwestern United States, a monster known as El Cucuy is something like the bogeyman. El Cucuy stands for an amorphous creature, a being able to transform into various animals or become a horrible, hairy monstrosity. It also can turn into something very thin or small so that it can hide under beds, or in closets. Some legends say that he has fiery red eyes and is about the size of an imp.
According to some legends, El Cucuy is considered the reverse of a Guardian Angel. It's attracted to the defiance and disobedience of children. The naughtier the child behaves, the hungrier El Cucuy becomes. The child is eaten by a monster and then departs to a place of no return.
It's no coincidence that MMA fighter Tony Ferguson took that name as his nickname. When his opponent faces him, it is my belief that he sees not just another man but a bad, scary motherfu**er that is ready to eat his body and soul.
Let's just remember that scene when Tony won the interim title by defeating Kevin Lee back in October 2017 (UFC 216). After that famous triangle choke, he jumped on the fence and spread his arms. I don't know about you guys, but to me he looked scary like the Blair Witch from the 2016 movie of the same title. Long limbs which, you can almost feel, can lethally knock down a bull with a single strike.
Don't forget his victory against Anthony Pettis, when his back was covered in blood, like he just got out of some wicked slaughterhouse. My God, did he look scary there. A true embodiment of El Cucuy. A fearsome bogeyman.
And that D'Arce choke against Edson Barboza? Good Lord, that fight was surreal. It won Performance of the Night and Fight of the Night bonuses.
That just might be the greatest strength Tony possesses. His ability to absorb heavy punishment and keep going. It is truly something uncanny. He keeps attacking his opponents almost like he finds some secret perverse pleasure in it. Like he feels a cosmic orgasm in the act of breaking another man's body.
His fighting style screams an important message to us, fans. It is something like: "I'll do whatever it takes to have my hand raised at the end of this fight." Of course, I'm talking about soccer club Barcelona style "controlled chaos" here. Tony's not a dirty fighter. He'll do whatever it takes, but through honesty and dignity. In the spirit of a true samurai. In that sense, I see a great similarity here between him and Lyoto "The Dragon" Machida.
We can understand that UFC's stripping Tony of the interim title was a result of his injury and the promotion's desire to have the order in the division and crown a new champion, Khabib Nurmagomedov. But what we can't understand is when Khabib was suspended by the Nevada State Athletic Commission, why the interim title wasn't automatically RETURNED to Tony Ferguson???
I mean, it's not like he already didn't earn it, right?
Of course, the UFC offered him to fight for it. And he rightfully refused. Why would he compete for something that was already his? Not to mention that he fought Pettis still injured. Long story short, the fight between Poirier and Holloway was a thing of a beauty BUT the winner (Poirier) can't rightfully call himself a champion unless he beats El Cucuy.
And we all know that it takes a special kind of courage to face our monster.
To conclude, Tony Ferguson is the true champion for me, regardless of the result of his possible match up against Khabib next year. I'll finish with a famous quote from Muhammad Ali:
"Champions aren't made in gyms. Champions are made from something they have deep inside them – a desire, a dream, a vision. They have to have last-minute stamina, they have to be a little faster, they have to have the skill and the will. But the will must be stronger than the skill."
fighting
Writer, interested in many themes, very creative and outspoken.
Receive stories by Francis Y. Algonkin in

your feed