Verlander vs Sale: Relief Edition
Starting pitchers not starting. Playoff baseball strikes again.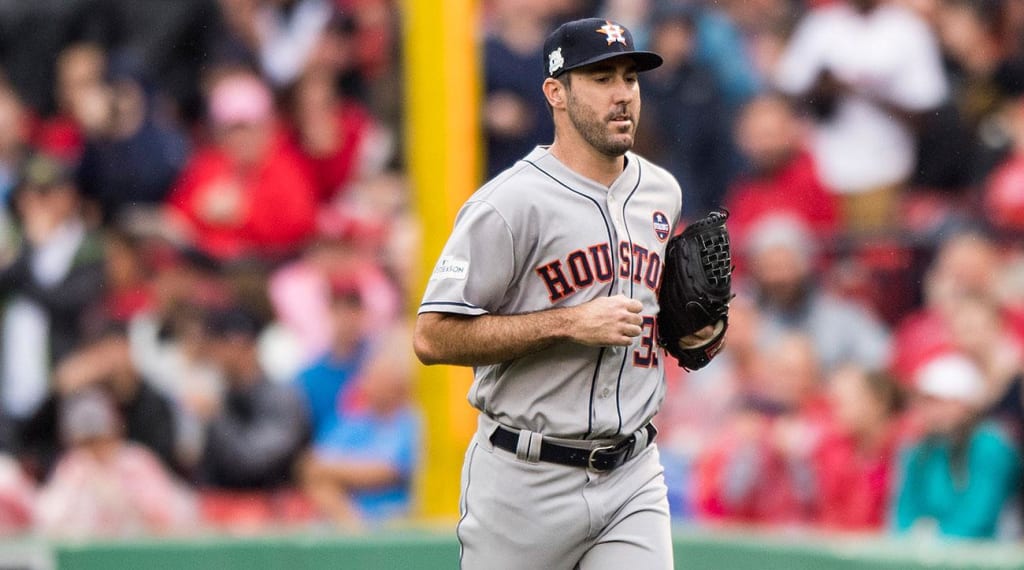 Image Courtesy Of Sports Illustrated
Starting pitchers not starting. Playoff baseball strikes again.
Verlander: 2 Sale: 0


After Houston Astros starting pitcher Justin Verlander had out-dueled his Red Sox counterpart Chris Sale in Game 1 of the ALDS, we were unexpectedly treated to a rematch in Game 3, with a twist.
In relief, the two Aces trotted out of their respective bullpens to go head to head for the second time this series, and unfortunately for Boston, with similar results.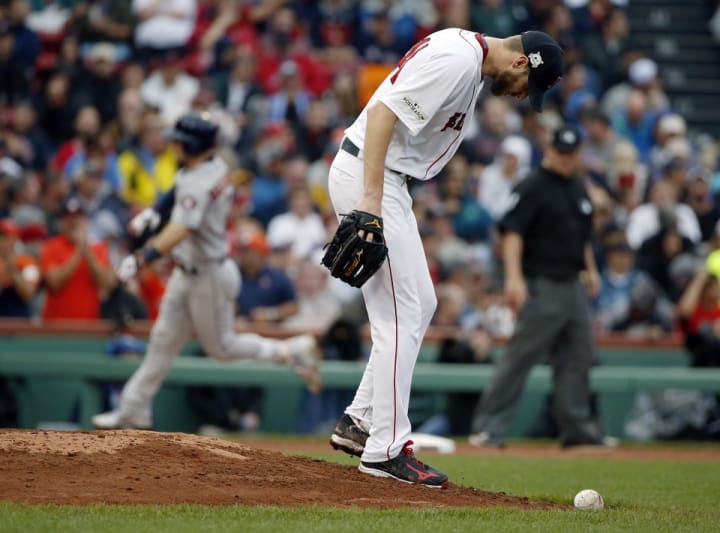 Both Boston's decision to bring in Chris Sale with their backs against the wall, and Houston's decision to push Dallas Kuechel to the potential fifth game and allow Verlander to appear in the eventual clinching game were justifiable. However, the fact that the stars aligned to allow the aces to coincide in a relief battle signifies the absurd, unique, and beautiful environment that playoff baseball creates.
This phenomena isn't new to this year either, as everyone read or wrote about the extreme workloads of Aroldis Chapman and Andrew Miller in the last postseason. The league is shifting to a bullpen-happy, starting pitching-weary environment and it makes sense. If there are ways to get a team's best pitchers into the most important games, why would the team abstain?
100 years ago, the concept of a bullpen was absurd. In 100 years, the idea of starting pitching could itself fade out. Sale and Verlander were, as deemed by their managers, the best pitchers available to pitch at the time. In a glorified tournament where only 11 or 12 wins are needed, it is simply smart management to give a team the best chance to win by using its best players, regardless of their "roles."
It has been said that playoff baseball strategies are simply a foreshadowing of future common practices (see the elite KC bullpens that are now almost league norms). It is ridiculous to assume that starting pitchers will be coming into the middle of close games in five years time, and it almost certainly will not happen. But, there is something to be said for the league-wide movement of using the best pitchers in flexible roles, namely relief. Whether it is Chad Green coming into the first inning of a Wild Card game for the Yankees and getting debatably the two most important outs of the game, or Justin Verlander pitching important middle innings of Game 4 of the ALDS, logically, the best pitchers should fight for the most important outs. And for one side last weekend, it worked.
Justin Verlander's win percentage in relief appearances: 100%.