USA vs. The Rest of the World: How America Compares in Non-US Sports
known for their sporting achievements as a nation - do they still dominate sports that are not of US origin?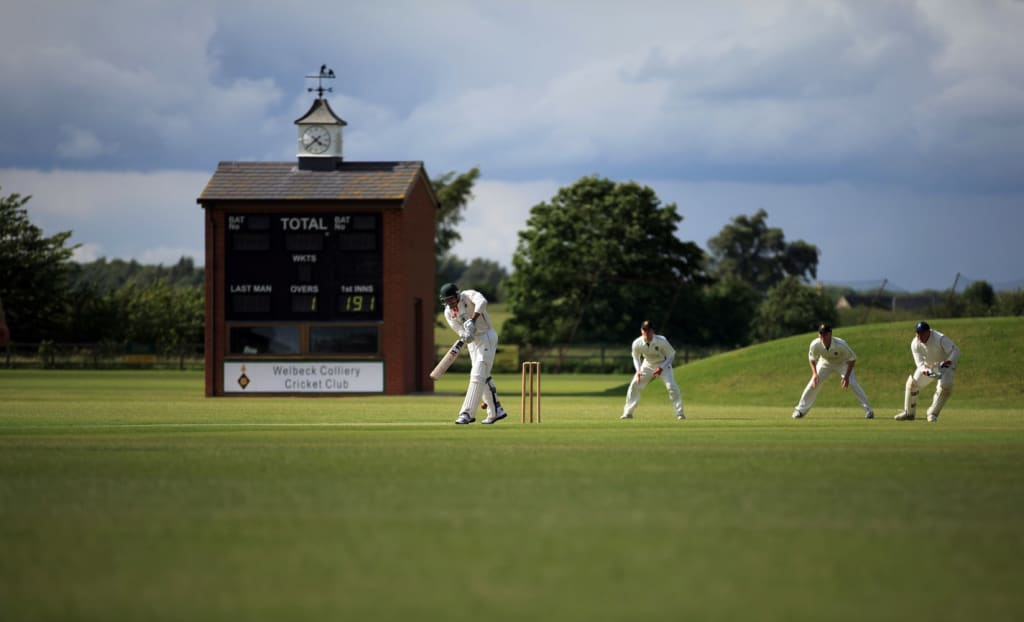 In terms of sport endeavour, the USA as a nation does come top of the pile. They always boss the Olympics when it comes around every four years, and are strong competitors in many other sports around the world. However, America is perhaps strongest at its own sports: namely American football, baseball and basketball. You can tell they're so America-centric that when international games are played in those sports, America aren't normally allowed to compete at their full strength. In the IFAF World Championships of American Football, the USA are only allowed to name amateur players and no professionals in the NFL. And they've still won the last three editions. But how do they fare on the world stage with multinational sports like soccer (association football), rugby and cricket? Let's find out.
Wonder Women
When it comes to soccer, in the United States the women are probably more popular than the men. They're certainly more successful, that's for sure, having won the FIFA World Cup on four occasions, two of them back to back in 2015 and 2019. Meanwhile, the men's best on the biggest stage has been reaching the quarter finals stages, which they managed on only one occasion at the 2002 FIFA World Cup in Japan and South Korea. So why are the women more successful than the men? Well, it comes down to history and culture.
There's no doubt that the NFL, MLB and NBA are huge in America and worldwide, but how many of those sports are popular because of the women who play them? None, really. Therefore, soccer is one of the most established mainstream sports out there for American women to compete in. And because there isn't an overawing women's soccer scene globally, US money and infrastructure allows them to be successful without much challenge. However, for the men, they're already competing for attention with the other big American sports played by men. And to compound it, far more teams play soccer at a professional level internationally, meaning the competition relatively speaking is so much stronger.
Ruthless Rugby
So now we've found a global non-American sport that the women are successful at, surely we can find something for the men? Well, the Rugby World Cup has been going on for the past month or so in Japan, where the men's USA team had qualified for their eighth world cup out of nine—the only blot on their copybook was failure to qualify in 1995. However, they've found wins hard to come by in the past, winning three and losing 22 of their world cup games going into Tokyo 2019. There was hope and optimism going into this one, as the US believed they had their best ever side and a good chance of not just winning a match, but qualifying for the next round. However, a 45-7 opening match defeat to England was not the start they wanted,and defeats to France, Argentina and even Tonga followed, meaning the US side were knocked out of the competition losing four and winning zero. The Tonga defeat especially had people questioning where American rugby goes from here.
No sooner did they touch down in Japan than getting straight back on their plane home. Because it was a relatively quick turnaround for them, they didn't have to worry about anything like long-stay car parking. However, that's something you'll have to take into account if you ever wanted to jet set off to Japan or an equally exotic part of the world. And that's where Parking at Airports can help. They have some great deals on airport parking, meaning you don't have to worry about paying too much for that much-needed parking spot at the airport.
Crazy Cricket
Similar to baseball but with a lot less running, cricket is a big sport in a lot of countries across the world, mainly with nations who were part of the British Empire or are now part of the Commonwealth of nations. Maybe had the United States declared independence about 100 years before the invention of the game and remained a subject of Britain, then perhaps maybe they would be playing the game in greater numbers than they currently do. The US team don't currently play the five-day test format of the game (only 12 nations do), but they are currently riding the crest of a cricketing wave, as they rank as 18th in the one day format of the game out of 32 nations, and 32nd of 85 teams that play the international T20 format. However, they won't be taking part in 2020s T20 World Cup, as they were knocked out by Canada and Bermuda in the American section of the qualifying rounds. Better luck next time though.
So in some of the biggest sports on the planet (that aren't of American origin), they're doing ok but aren't world beaters just yet. However, one thing they are good at is the Olympics, so no doubt in Tokyo 2020 they'll be ready to top that medal table again to prove the USA are the best sports people in the world.