Trending in Cricket | Read full story
Scroll down to read entire article!!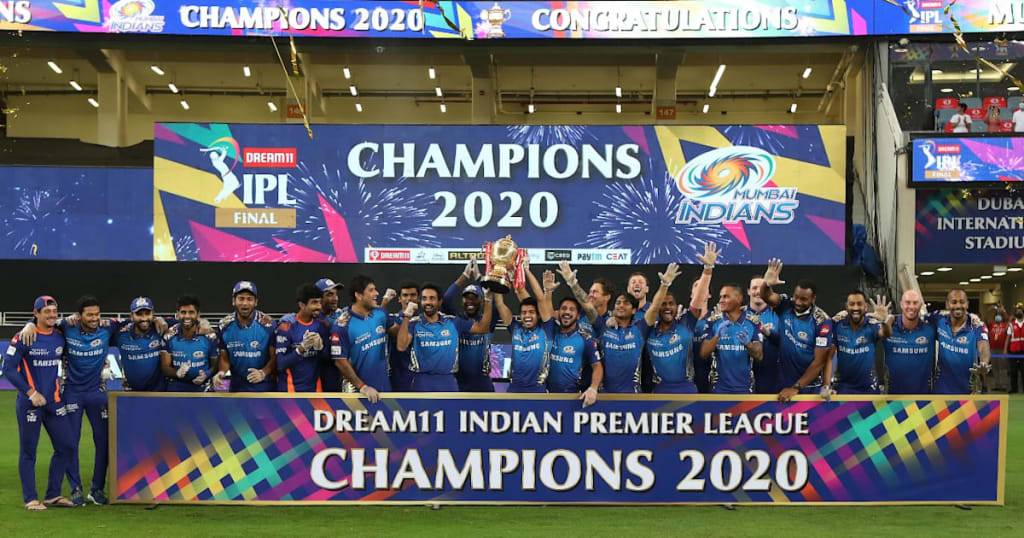 New day : Sydney Sixers - One of the BBL franchises select more 2 Indian players! One of them is Indian Openers - Check it out below!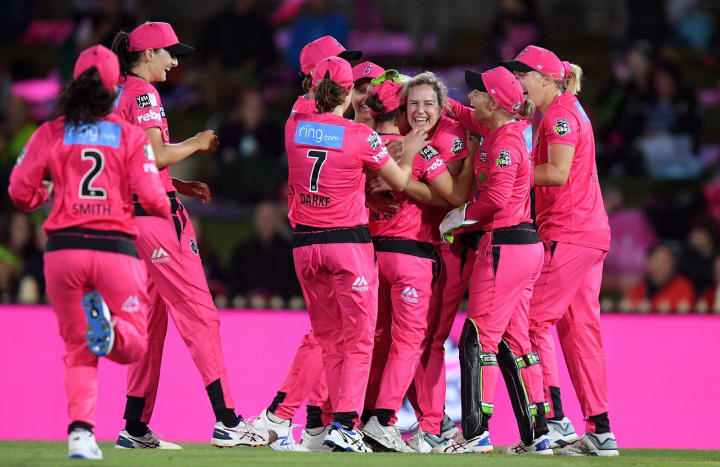 The Sydney Sixers are an Australian professional franchise cricket team, competing in Australia's domestic Twenty20 cricket competition, the Big Bash League (BBL). Along with the Sydney Thunder, the Sixers are the successors of the New South Wales Blues who played in the now-defunct KFC Twenty20 Big Bash. The Sixers play at Sydney Cricket Ground in the south-eastern area of the inner city while the Thunder play out of Sydney Showground Stadium further west. The inaugural coach was Trevor Bayliss, who was replaced in 2015 by current coach Greg Shipperd.The Sixers' inaugural captain was Australian wicket-keeper Brad Haddin. Both Steve Smith and Moises Henriques have also spent time captaining the team.
They have signed 2 Indian Cricketers for the next BBL season!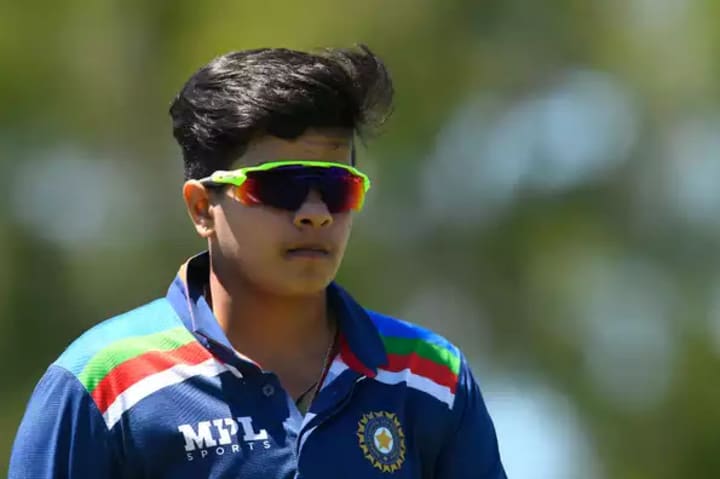 Shafali Verma and Radha Yadav
Young batting sensation Shafali Verma and left-arm spinner Radha Yadav have been snapped up by Sydney Sixers ahead of the upcoming WBBL, the club announced on Monday (September 27). The announcement comes a day after Sydney Thunder confirmed the signings of Smriti Mandhana and Deepti Sharma.
Shafali, India's youngest debutant in international cricket, put up stunning performances in Australian shores last year at the T20 World Cup and sits on top of the ICC rankings in the format. At the back of her T20 exploits, she also played for Birminghim Phoenix in The Hundred recently. On Sunday (September 26), she starred in India's famous win over Australia with a mature half-century. With her stocks constantly on the rise, Shafali has now bagged her maiden WBBL deal. "This is a very good opportunity for me and my goal is to just enjoy myself, to make some new friends and have fun," Verma said. "I want to play WBBL and back myself and just believe in myself."
Head Coach Ben Sawyer, who worked with Shafali in England in the recently-concluded inaugural season of the Hundred, lavished praises on the youngster labelling her fearless. "She hits to different areas of the field and plays shots that are different to the other three girls in that top four," he said. "The experience I had with her in Birmingham was that she wants to learn, she wants to get better and she wants to grow as a player and a person."
Yadav, who is in India's squad for the upcoming T20Is against Australia, will be making her maiden appearance in the WBBL. "Lots of young Indian girls want to play in the WBBL," Yadav said. "It is a very good standard and I am so happy to be able to play for the Sixers this year."
Sawyer was delighted with the 21-year-old's acquisition as well considering the variety she lends to the bowling attack. "Radha brings a skillset that we have never had at the Sixers and that's very exciting," he said. "I think a left-arm ortho bowler is so important in the WBBL and having one who is world class is such a great opportunity for this team. She has also batted in the middle of the order for India so she is handy with the bat too."
Next Story :
Natarajan tests positive for Covid; DC-SRH match to go ahead as scheduled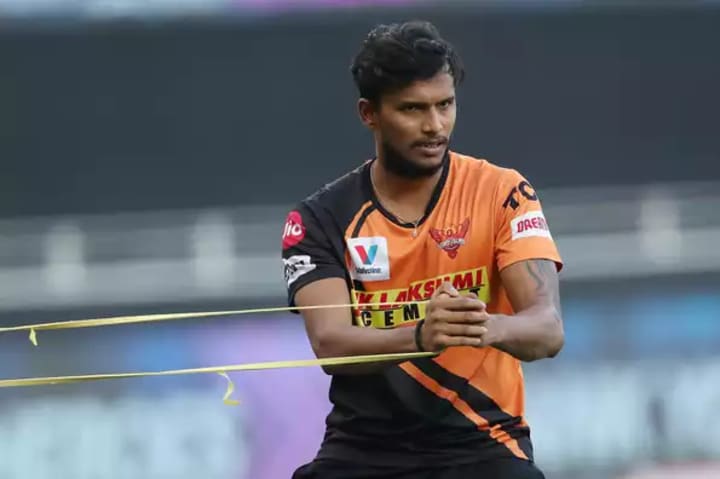 The Covid crisis might come back to haunt the Indian Premier League 2021 as news has emerged that Sunrisers Hyderabad's T. Natarajan tested positive in a scheduled RT-PCR Test.
According to a BCCI release, the fast bowler, who is asymptomatic, and six close contacts identified by the medical team including Vijay Shankar, Vijay Kumar (Team Manager), Shyam Sundar J (Physiotherapist), Anjana Vannan (Doctor), Tushar Khedkar (Logistics Manager) and Periyasamy Ganesan (Net Bowler) have been placed in isolation.
The rest of the SRH squad returned negative results on the RT-PCR Tests conducted at 5 am today and can proceed to take part in tonight's clash against Delhi Capitals at the Dubai International Stadium, which will go ahead as scheduled.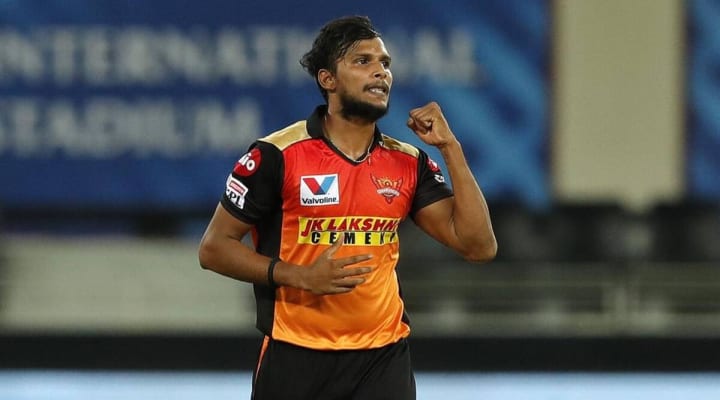 The IPL had to be brought to an abrupt halt earlier in May because of a spate of Covid cases in the tournament India in the backdrop of deadly second wave of virus that had wreaked havoc in the country. The BCCI managed to move the tournament to the UAE but three matches into resumption, and in an altogether different and stricter environment, the virus has still managed to breach the bio-secure bubbles.
The development has caught many franchises off-guard with some wondering how could this have happened. "The measures are very strict and it is impossible to get infected," said one franchise official while another thought it could even be a chance of a false positive result.
However, with Natarajan having tested positive, the road back for him is a 10-day isolation and two negative RT-PCR test results. There is some ambiguity but those who have been isolated for having come in close contact may also have to stay in quarantine for 10 days.
The bio-security protocol reads: "Any participant testing positive for COVID-19 will have to isolate for a minimum of 10 days. During the 10-days isolation, the individual will be tested on Day 9 and Day 10. Two consecutive negative RT-PCR test results taken 24 hours apart, full resolution of symptoms, no fresh symptoms for more than 24 hours and no use of medications for more than 24 hours are mandatory for re-entry into the Bio-Secure Environment. To account for any false positive tests due to historical infections, serology tests and repeat RT-PCR tests may be conducted."
"Sunrisers Hyderabad player T Natarajan tested positive for Covid-19 at a scheduled RT-PCR test. The player has isolated himself from the rest of the squad. He is currently asymptomatic," a BCCI release stated.
"The rest of the contingent including the close contacts underwent RT-PCR tests at 5AM local time this morning and the test reports are negative. "It is a bit weird that Natarajan tested positive on the 11th day of his arrival from India. He has tested negative thrice as per protocols during the first five days. During the six-day quarantine, there was always the risk of one such case," he said on conditions of anonymity.
"That effectively means IPL's Covid protocol policy remains questionable. I don't think IPL's operations team should have allowed SRH to arrive that late. In case you are arriving late, then it should have been a 14-day hard quarantine," he added.
"As a result, tonight's game between Sunrisers Hyderabad and Delhi Capitals will go ahead at the Dubai International Stadium, Dubai," it further stated. The close contacts identified by the medical team also include Vijay Kumar(Team Manager), Shyam Sundar J (Physiotherapist), Anjana Vannan (Doctor), Tushar Khedkar (Logistics Manager), and Periyasamy Ganesan (Net Bowler).
As per the IPL's Standard Operating Procedure, Natarajan will now have to isolate for 10 days and test negative twice before being allowed back into the bubble.
A senior BCCI official tracking IPL developments, said that Sunrisers Hyderabad could have done better in terms of arranging their travel plans.
Absence of 10 days means Natarajan will miss three games and could be available only for the last three games of the franchise.