Track & Field 2k21: Olympic Trials, 100-Meter Heaters
Can Cambrea will herself to the Olympics?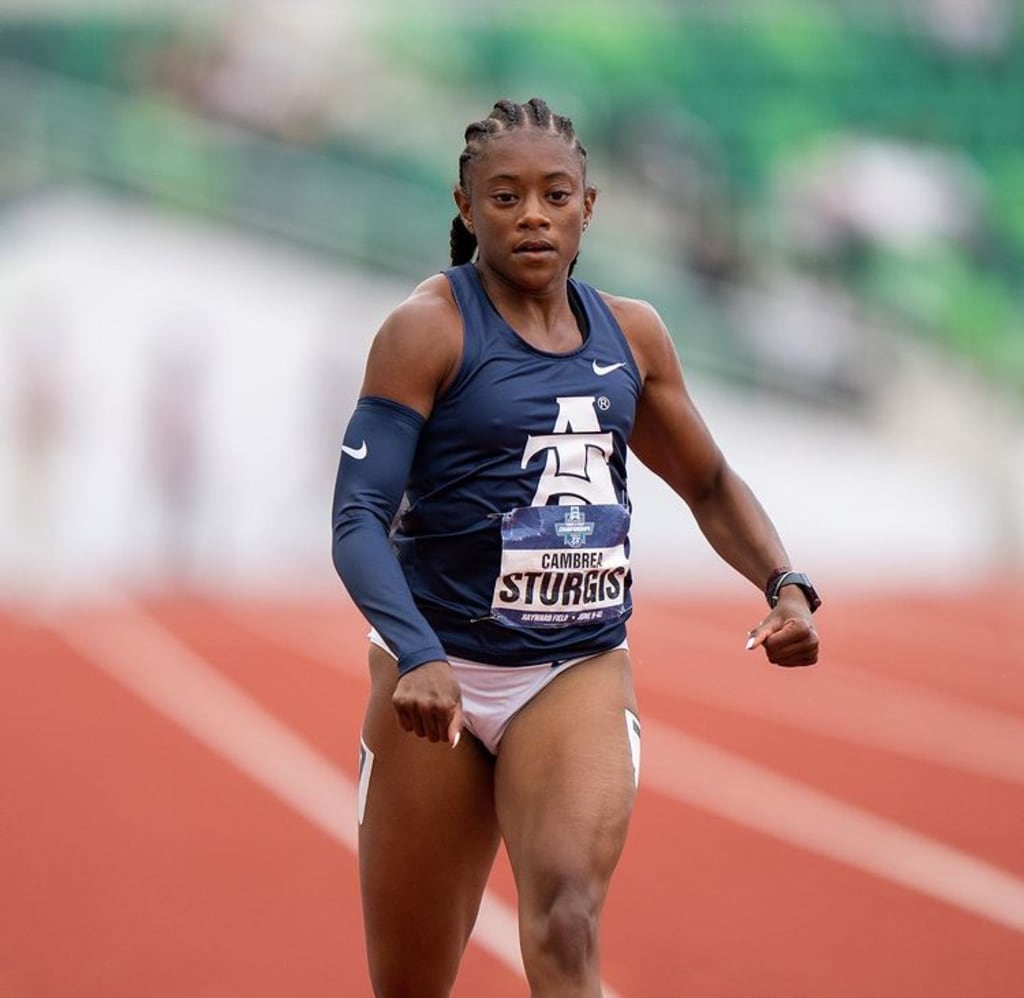 Cambrea Sturgis
Friday night, June 18, the opening round of the women's 100 meters race will take place at the United State Olympic Trials in Eugene, Oregon. Here are you competitors:
Heat One
Athlete, Affiliation, Season's Best Time
Dezerea Bryant, Nike, 11.14
Jada Baylark, Arkansas, 11.11
Ashley Henderson, Adidas, 11.45
Aleia Hobbs, Adidias 10.91
Gabby Thomas, New Balance/The Buford Bailey TC 11.16
Tamara Clark, Alabama, 10.96
Morolake Akinosun, Adidas, 11.08
Destiny Smith-Barnett, Unattached 11.25
Heat Two
Marybeth Saint Price, FK Elite TC, 11.08
Cambrea Sturgis, Unattached, 10.92
Alfreda Steele, Miami (Florida), 11.15
Shannon Ray, Unattached, 11.26
Jenna Prandini, Puma, 11.16
Kortnei Johnson, Nike. 11.09
Tamari Davis, Adidas, 11.40
Tianna Bartoletta, Unattached, 10.96
Heat Three
Kayla White, Nike, 11.18
Caitland Smith Unattached, 11.22
Teahna Daniels, Nike, 11.14
Twanisha Terry, USC, 10.89
Kiara Parker, Asics, 11.07
Javianne Oliver, Nike, 10.97
Maia McCoy, Tennessee, 11.12
Destinee Brown, Unattached, 11.71
Heat Four
Tawanna Meadows, 11.70, Unattached
Anavia Battle, Ohio State, 11.18
Hannah Cunliffe, Unattached, 11.07
Taylor Anderson, Unattached, 11.20
Sha'Carri Richardson, Star Athletics TC 10.72
Candace Hill, Asics, 11.13
Mikiah Brisco, Nike, 11.02
English Gardner, Nike, 11.13
Below: Cambrea Sturgis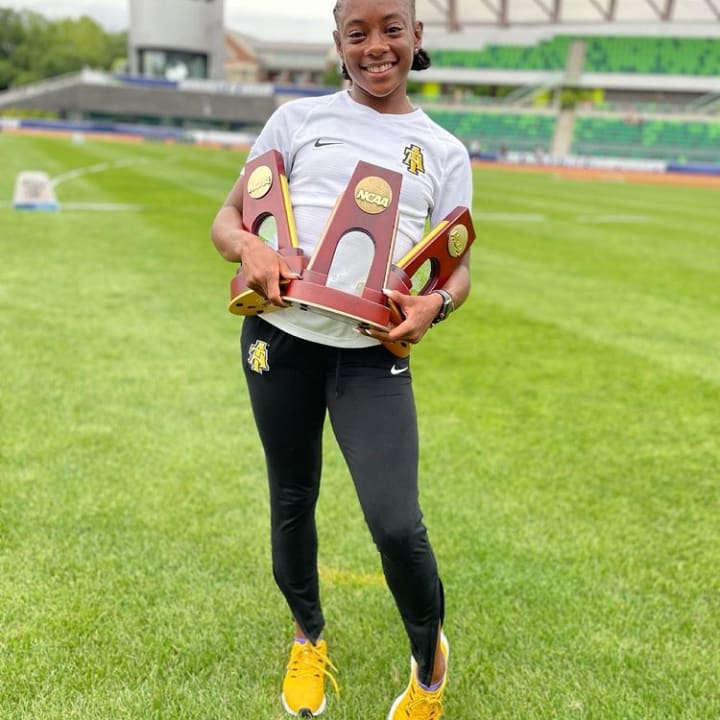 At Winners Only, our eyes are on Cambrea Sturgis. The sprinter out of North Carolina A&T and current NCAA champion in the 100 and 200 meters has an entire intent to conquer the world. She believed she was the best in the MEAC. She worked hard and won the MEAC. She believed she was the best in the NCAA. She worked hard and won the NCAA. We will be willing to bet that she believes she is the best at the trials and we wouldn't be surprised if she came out on top.
Below: Sha'Carri Richardson
As for the competition, every time the television comes on and there is a top level 100 meters race, the name Sha'Carri Richardson comes up. Richardson competed in one collegiate season in 2019 at LSU before turning pro. She won the 100 meters at the NCAA championship at 10.75. It was mind blowing that any college student, let alone a freshman could run so fast. She hasn't done anything but get faster, clocking her fastest time of 10.72, this year at Miramar, Florida.
Below: Twanisha Terry
This year saw some talented sprinters from the NCAA qualify for the trials. Alabama's Tamara Clark is in the mix. She was third in the 100 meters and second in the 200 meters NCAA championships races. USC's Twanisha Terry is a very charismatic performer and knows how to turn on the personality when the camera light comes on. She was the NCAA runner-up in the 100 meters.
Below: Tamara Clark
Other interesting competitors include Gabby Thomas. She stood out in the 200 meters during her collegiate run. She was the NCAA indoor champ in the 200 during the 2018 season when she competed for Ivy League school Harvard. Kayla White was another sprinter from a school that most people would consider an underdog, that won an NCAA championship. She followed Thomas and won the indoor 200 in 2019, while competing for North Carolina A&T. During the outdoor season in 2019, she ran 10.95 in the 100 meters at the NCAA Championship, where she finished second to Sha'Carri Richardson.
Below: Gabby Thomas
Javianne Oliver is a 2018 national indoor champion in the 60 meters. The 26-year-old ran the fastest time 100 meters time of her career this year when she clocked in at 10.97 at the USATF Golden Games in Walnut, California, last month.
Below: Maia McCoy
Another sprinter that we were able to cover on the NCAA level that qualified for the trials is Maia McCoy. She wanted this opportunity badly, so it will interesting to see how she performs in the opening round. McCoy scratched and clawed her way to a third place finish in the 100 meters during the SEC final. She had her best finish of 11.12 during the NCAA Division I East Prelim where she placed fifth.