Track & Field 2K21: Action in Canada & Ecuador
Savoury returns, Rosa wins in South America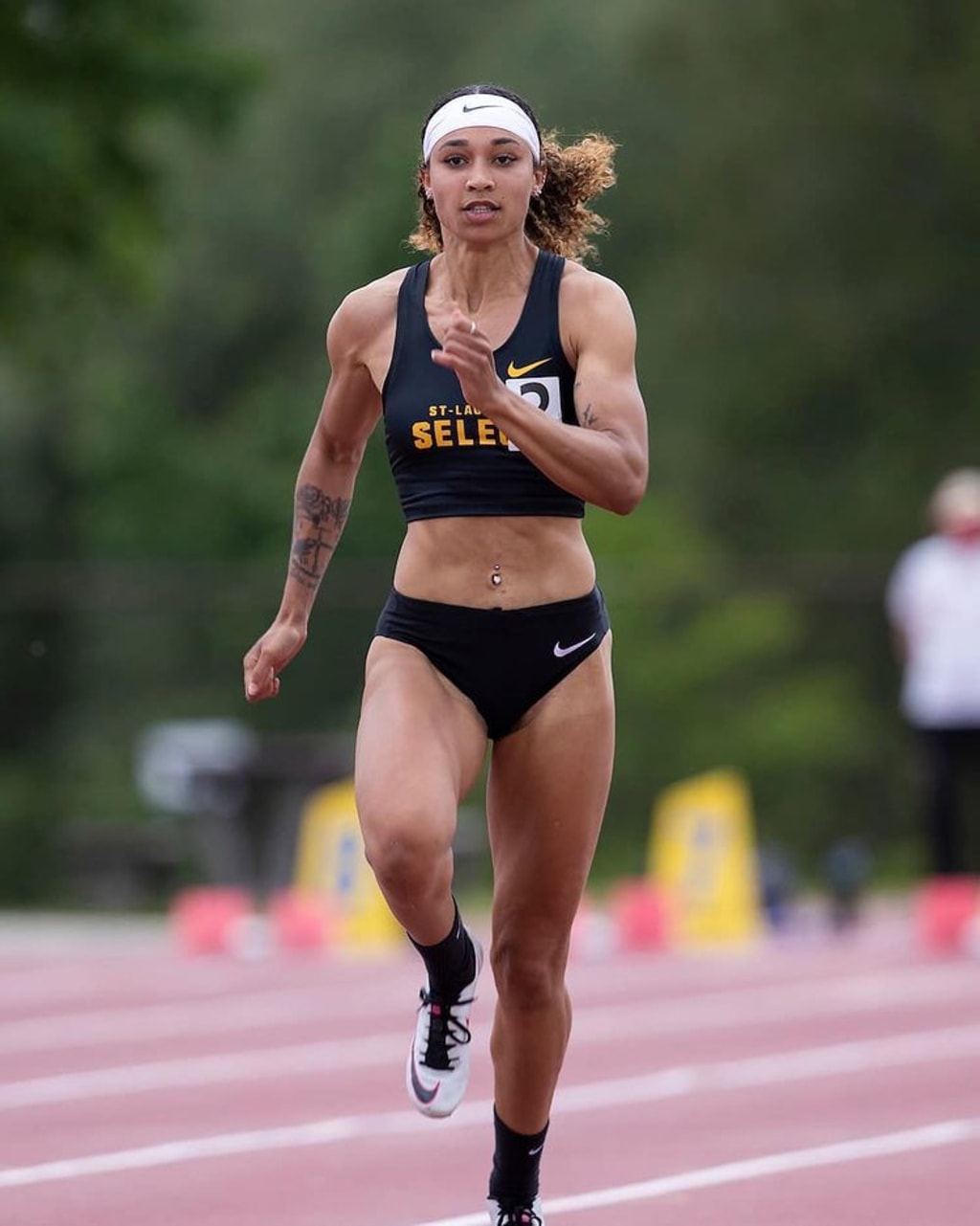 Jorden Savoury
The Ottawa High Performance Weekend meet took place on June 4-5 in Ottawa, Ontario, Canada.
Jorden Savoury of LaSalle, Quebec returned to the track for the first time in 2021, placing third in the 100-meter finals with a time of 11.82, June 5. In the prelim round she ran a personal best 11.81, but the time was wind assisted at 2.3, nonetheless the sprinter was excited about her season debut.
"I haven't competed in nine months so I was super happy about [my result] because my personal best was 11.83," Savoury said after the meet. "My start in the finals was horrific. It was so slow so I know I'm going to run way faster this summer."
Savoury ran that time of 11.83 last summer on September 12 at the Soiree Select meet in Montreal.
At this year's meet, Savoury finished in the final behind Nyoka Maxwell and Shanice Williams who ran times of 11.59 and 11.61 respectively. Maxwell also ran faster than her best legal time of 11.65, that she ran during the 2018 outdoor season. Her 11.59 finish had a 2.2 wind assistance.
Canadian veteran Farah Jacques competed in the 100-meter hurdles and dominated. She was the only competitor to finish the race under 14 seconds, winning at 13.66. Jacques is an Olympian, who represented Canada in 2016. At those games in Brazil, she didn't compete in the hurdles, she was a fourth of the Canadian 400-meter relay squad. Last weekend's meet marked the fifth time Jacques competed in the 100-meter hurdlers this season. She ran her best time of 13.52 during the prelim round in Ottawa last weekend.
Thirty-three-year-old Noelle Montcalm beat a field of runners who were all born between 1995 and 2003 in the 400-meter hurdles with a time of 56.82. Runner-up Mary Ollier was the only other competitor that finished under one minute at 59.80. Like Jacques, Montcalm also competed in the 2016 Olympics, but as a member of the 1,600-meter relay. She has become a national legend in the 400-meter hurdles with four Canadian championships won in 2013, 2014, 2016 and 2018.
Vitoria Rosa wins 100, 200 at South American Championships
Above: Vitoria Cristina Rosa
On May 29, Brazil's Vitoria Cristina Rosa, became a three-time 200 meters winner at the South American Championships in Guayaquil, Ecuador. She also became a two-time winner in the 100 meters as well. Rosa, 25, won the 200 meters at a time of 23.10, ahead of runner-up Marizol Landazuri of Ecuador who crossed the finish line at 23.35. Brazil's Ana Carolina Azevedo was third at 23.87.
Rosa hasn't lost in any of her 200 meters heats this season. Her fastest time of the year came on April 21 at the Bryan Clay Invitational that was held in Azusa, California, USA. She won with a time of 22.98, which was wind assisted at 1.9.
In the 100 meters Rosa and Landazuri placed first and second as well. Rose won that race at 11.31 and Landazuri clocked in at 11.39. Jasmine Abrams of Guyana was third in the 100 meters at 11.50.
Rosa previously won the 100 meters at the South American Championship in 2019. Her past 200 meters championships came in 2017 and 2019.
Landazuri earned her first two silver medals at the South American Championships. The sprinter who turns 30, on June 13, also had a third place finish in the 400-meter relay. It was her second bronze medal in that event as she earned her first back in 2017.
This is brought to you by the Track Stars App. Check out women's track and field video footage on both iPhone and Android.
Click the following icon for Track Stars App on iPhone.
Click the icon below for Track Stars App on Android.