"There's nobody I can't guard!" The inspirational journey of the NBA's most influential underdog & Sneaker King - P.J. Tucker
How once an underdog found himself as an NBA star in the modern-day game.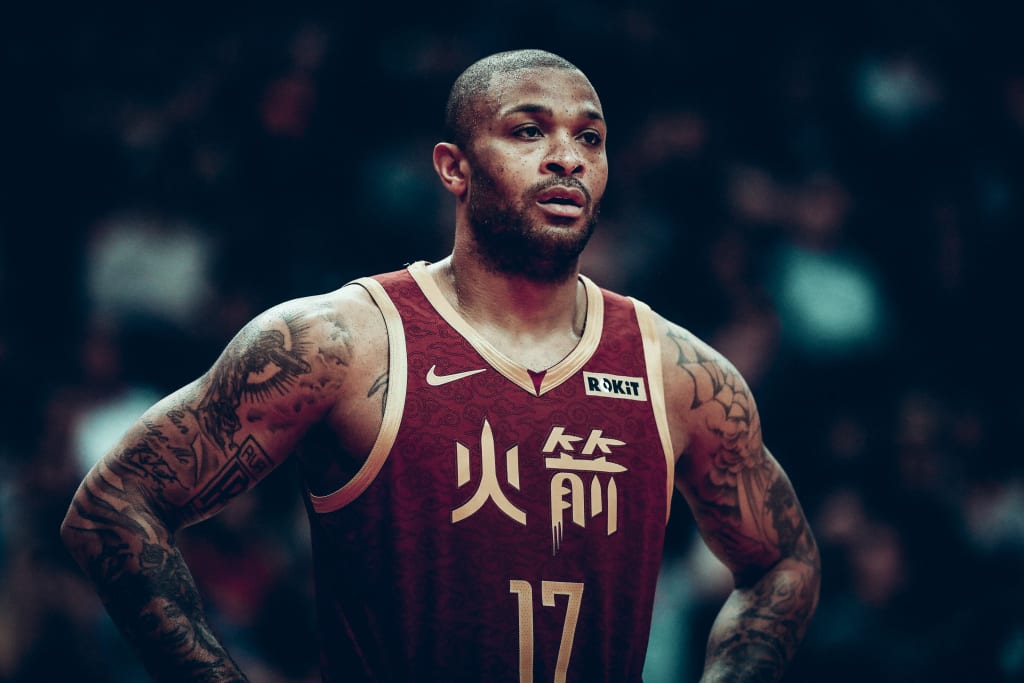 P.J. Tucker is your ideal modern-day NBA Star.
When you play 83 minutes in your rookie season and score just a bit more than 1 point per game, there is not that much chance to make it to the sophomore season. The number of players that seek their opportunity to get themselves into the NBA is immense. To get a second chance after a disappointing start is a ten times harder task. Still, it is possible. Players like P.J. Tucker are living proof that hard work can do wonders and give you a hard-earned opportunity to conquer the NBA headlines as a late bloomer.
Tucker once admitted in an interview that his time in D-League was almost a career-ending for him. Raptors did not have a lot of faith in the rookie, and the only option for him to continue his career overseas. For many American players, this is a challenging decision, but not for Tucker, who spent his childhood in Germany while his father Anthony Sr. served in the military.
"There was a curious story in Ukraine. Our Donetsk team was the best in the country, and before one of the away games against a humble club, our team owner comes into the locker room with his bodyguards. He drops a bag full of cash (about $200 000) in the middle of the room and tells us that we must win this game. The reason why it was so important to beat this team was the fact that their owner was the best friend of our owner. We won the game and got a chance to split that money afterward," told Tucker in one of his interviews.
Tucker has different experiences in Europe, playing in Israel, Ukraine, Italy, Greece, and Germany. In 2011, he had a short stint with a Puerto Rican club. A year later, he was enjoying a championship season with the German club Brose Baskets, winning the Finals MVP award. Life seemed good. Tucker had a solid reputation in Europe, but then there came an offer from the old acquaintance Lance Blanks, who was the general manager of Phoenix Suns at that time. They knew each other from Tucker's days with Texas Longhorns. At 27, the experienced forward got his chance to prove to everyone that he belongs in the NBA.
Back in 2006, Tucker was an oddly looking player without a clear position - too bulky to be an effective guard and undersized to shine amongst the forwards. In 2012, the league was slowly changing, and NBA was more of an open place for a player like him. It wasn't an instant success, but Tucker's experience was valuable enough to offer a quality defense and shooting to secure a role player's contract with the Suns.
The eventual transition of the NBA into a positionless game was a desert for Tucker. He loves ice cream, it is one of the little pleasures of life the NBA veteran enjoys, and the rise of the new tactical schemes was a unique flavor to enjoy. When he joined Houston Rockets in 2017, his previous weaknesses now turned out to be highly useful in the new environment. Tucker's strength combined with his 245-pound stature makes him a tough matchup against taller and bigger players, like LeBron James, Giannis Antetokounmpo, and Paul George. His instincts and deep understanding of the game, alongside a 7-foot wingspan, helps to distract some of the finest attacking forces in the league. Tucker can adapt and guard each of the five positions on the court.
During his time with Houston Rockets, Tucker proved that he can be almost invisible on offense, waiting for his opportunity to score a corner 3-pointer. He rarely got touches, having the lowest usage rate in the league, despite playing 30+ minutes per game. This is rare. Most players would get crazy under such circumstances and lose their confidence. But not Tucker. Playing alongside James Harden and Chris Paul, you must accept the fact that the ball will be in hands of those two for most of the time. In many ways, Tucker has been the ideal teammate for the teams he played.
In many aspects, P.J. Tucker is the Shane Battier 2.0 in the modern-day NBA. He has the same grit and intelligence to be the league's finest defender. But contrary to Battier, who was the quiet guy outside the court, Tucker has turned himself into one of the most recognizable faces in the NBA despite his humble numbers. He takes the best from this era of social media and is not shy about his passions.
"I go shopping. I've been in cities, really good cities in the past, and during the day, I don't sleep before games. That's my time. I like to go walking, I walk to stores, thrift shops, I will be doing stuff," said Tucker in an interview to GQ.
He is the NBA's Sneaker King with a collection of more than 5000 pairs of sneakers, and his vivid pre-game looks will always gain massive attention on social media. Tucker has a passion for basketball and fashion for his life outside the court. In 2020, he launched a COVID-19 awareness clothing capsule in support of the city of Houston. All the profits were donated to supply the food and meals to community members in need. Designs of this clothing included an illustration of three people in masks walking within a distance between them. It was a symbolic call to follow the social distancing during the pandemic.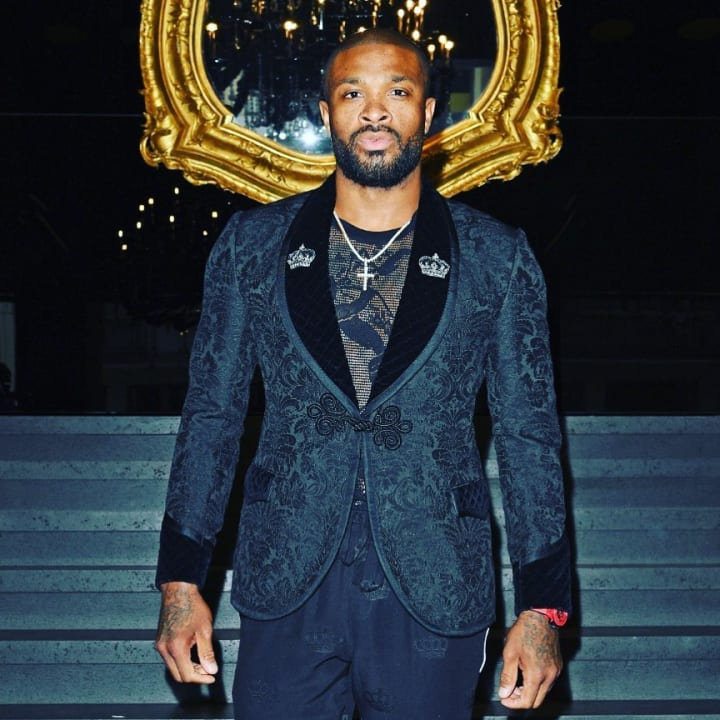 While many basketball players waste their opportunities, Tucker took the second chance and has brought the most out of it. There is no doubt that his journey will not be limited only within the basketball world. His story is a fine example for thousands of young players who do not have that talent to make their way into the NBA right away after college. But hey, don't give up, work hard, and adapt! There might be another chance to catch the train.
At the age of 36, P.J. Tucker is living his best life. Still a valuable piece on the NBA roster, still able to boost his team's chances to win with his fierce defending and veteran's experience. He still loves pancakes and ice cream a lot, and does not really limit himself that much. However, experience has led Tucker to the right approach and preparation for the games.
"I needed time to figure out what is the best for me. I had my mistakes when I ate too much and then felt the negative effect on my game afterward. I don't sleep before the games. I love to eat, pancakes, avocado toasts, and things like that. Then I go for a walk to make my body slowly warm up before the game comes. And pancakes. Pancakes are always good!" he says.
P.J. Tucker is the ideal modern-day NBA star. Yes, a star. And a culture bearer. Forget the numbers, they don't tell the story in his case. Tucker helps his community, remains down to earth, and has a great taste for fashion. There is nothing more that you could ask from a late bloomer with such a long journey to the NBA stardom. Embrace it.