The Brewers, White Sox, Angels, and Starting a Rebuild on the Cheap Bullpen
A successful rebuild starts in one place, and several Major League franchises have figured out where that place lies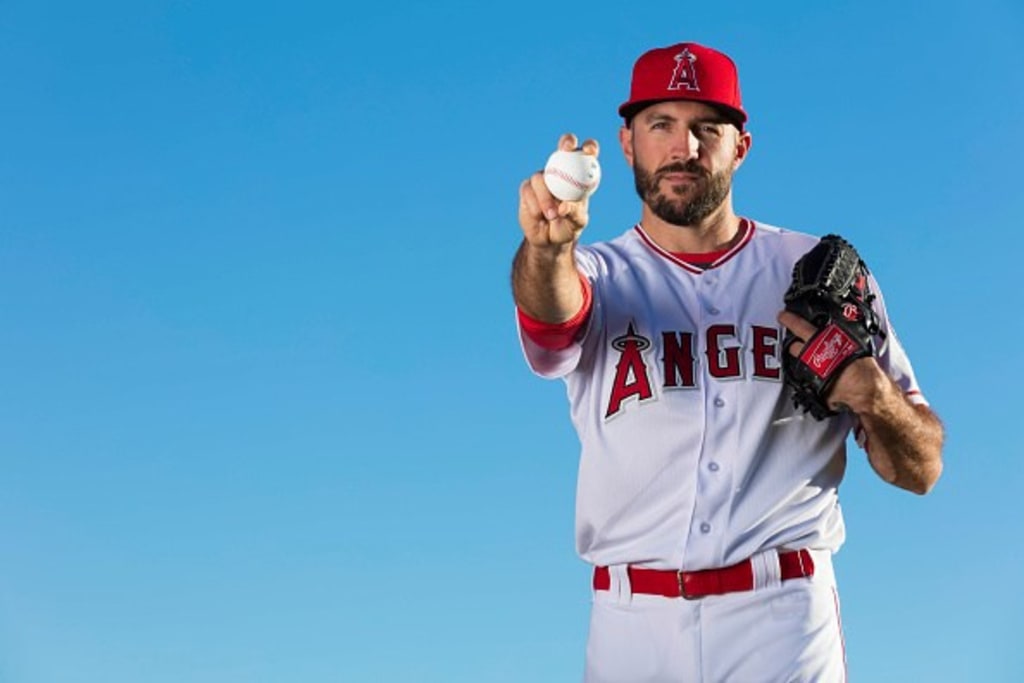 (Halo Headquarters)
We're coming up on trade season once again, and it'll soon be time for teams to overbuy on rentals or role players. We're also coming across the midst of a bullpen revolution when teams are using relievers more than ever.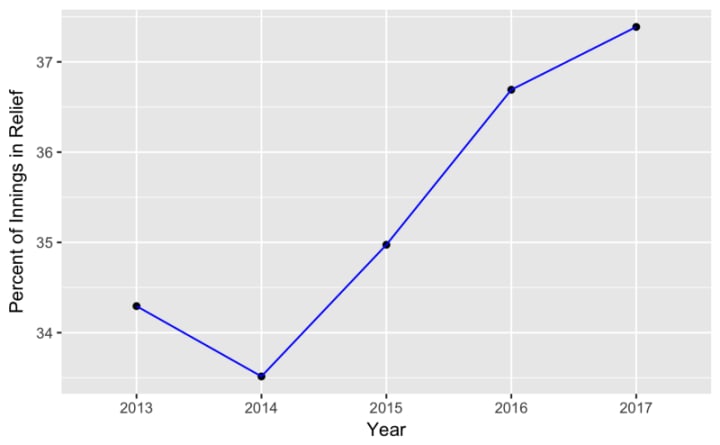 And it's not like this is something that's unknown. The Yankees just completed the equivalent of a full-scale rebuild by trading two relievers. Granted, Aroldis Chapman and Andrew Miller are two of the best relievers in the sport, but people are seeing the value of elite relievers.
Over the past year, the Brewers have been a prime example in trading above average bullpen arms to build a farm system and speed up their rebuilding process. In the winter, Tyler Thornburg was sent to Boston in exchange for Travis Shaw (123 wRC+, 1.2 WAR in 218 PA this year) and Mauricio Dubon (No. 9 ranked in the Brewers farm system, according to MLB.com). Before the trade deadline in 2016, the Brewers sent off lefty reliever Will Smith to the Giants for their top prospect, Phil Bickford.
The Brewers were able to turn two relievers with relatively short track records into solid pieces that immediately helped their big league club and farm system. Smith was coming off his first 1 win season (1.4 fWAR) and Thornburg was coming off his first season above 1 WAR as a reliever (2.0 fWAR). Don't get me wrong, these kinds of performances for relievers are elite but the volatility that comes with reliever performances, especially those with short track records of success, makes it difficult to properly value them going forward. The same could be said for starters, but the sample sizes are much different.
But come every trade deadline there will always be a need for a playoff contender to bolster their bullpen, and they will gladly overpay. Everyone already knows about the super hauls the Yankees brought in for Chapman and Miller (Frazier, Sheffield, Torres,….). But just last year, the Pirates were able to turn a rental of Mark Melancon into fireball throwing Felipe Rivero. Mike Montgomery brought over the plus-hitting Dan Vogelbach to the Mariners. These are relievers bringing back serious talent and youth. Even if some of these trades don't bring back surefire prospects, adding volume in the form of 45 grade prospects is crucial and extremely beneficial, especially in the case that one or two of them turn into above average players.
This year the White Sox sit in the (somewhat) enviable position of having above-average relievers to sell in the forms of Anthony Swarzak, Tommy Kahnle, and David Robertson. Robertson was by no means cheap, but Swarzak (0.8 fWAR, 2.30 FIP) and Kahnle (0.8 fWAR, 1.52 ERA, 39% K-BB%) are being paid less than $1 million each and are worth far more than that in trade value currently.
The Padres have Brad Hand, who has morphed from a lefty killer into someone who dominates both righties and lefties en route to a 1.6 fWAR last year and a .8 fWAR this year. The Padres claimed him off waivers and are only paying him $1.3 million, but he is sure to fetch a solid haul as above-average left-handed relievers always do.
But the team best set up for this kind of a bullpen mini-rebuild might be the Angels. Yes, I understand this Angels team will still have Mike Trout for a few more years but they need something to get them going in the meantime, especially in a year where Trout is hurt and they're out of the playoff hunt. What the Angels were able to do was help put together a solid pen. They're currently 8th in fWAR and have two solid relievers they should sell off soon, since their contracts are done at the end of this year.
First off, Bud Norris (yes, that Bud Norris) has been outstanding. After Cam Bedrosian and Andrew Bailey (yes, that Andrew Bailey) went down with injuries, Norris came into the closers role and starting throwing his cutter like crazy. He jacked the cutter usage up to 41%, upped the two-seam usage as well, and is using his slider in more timely situations to generate more whiffs. He's signed to a one-year deal for $1.7 million and has already put up a 2.51 ERA and a 0.7 fWAR, a great sign for Billy Eppler and the Angels.
The stud of the pen, however, has been none other than Blake Parker. In 27 IP this year, Parker has held a FIP of 0.90. Yes, a sub one FIP that has been helped greatly because he hasn't given up a home run, but also because he has a K-BB% of 30.3%. That's stupid (also, see Kahnle above). Parker is signed to a one-year deal as well on a league minimum salary, and he's currently 5th in fWAR among all relievers (1.2). If you wanted any comparison as to how good that has been, Parker (as of this writing 6/6) has the same number of innings pitched as Andrew Miller and has the same 0.90 FIP.
The Astros and Cubs are the prime examples of teams achieving the complete rebuild. They sold off anyone who 1. Was of value and 2. Was not a franchise player. They embraced completely tanking for a few years because they knew they had no shot with the team they currently had. Then the 2016 Yankees came around and Brian Cashman showed everyone up on how quickly you can start and put together all the pieces for a rebuild in a matter of days (and almost entirely with relievers too).
An excellent example of what more teams should look to do is what the Padres did with the Carter Capps signing this offseason. The Padres knew that their team was a dumpster fire, so they took a risk in signing a guy with electric stuff in the hopes that they could flip him for more. They hoped they could get remnants of the guy who struck out almost half of the batters he faced (49.2% K% ) in 2015. Unfortunately though, he's struggled and is stuck in AAA, but his signing has had little to no penalty against the Padres.
What more and more non-contending teams should do is take more risks on bullpen guys like Blake Parker, Tommy Kahnle, and Brad Hand; relievers who represent little to no financial risk but have enough upside that any sort of breakout would give them value far beyond their league minimum salaries.
Reader insights
Be the first to share your insights about this piece.
Add your insights