Shortest Women Players in WNBA History
The Shortest Women to Ever Play in the WNBA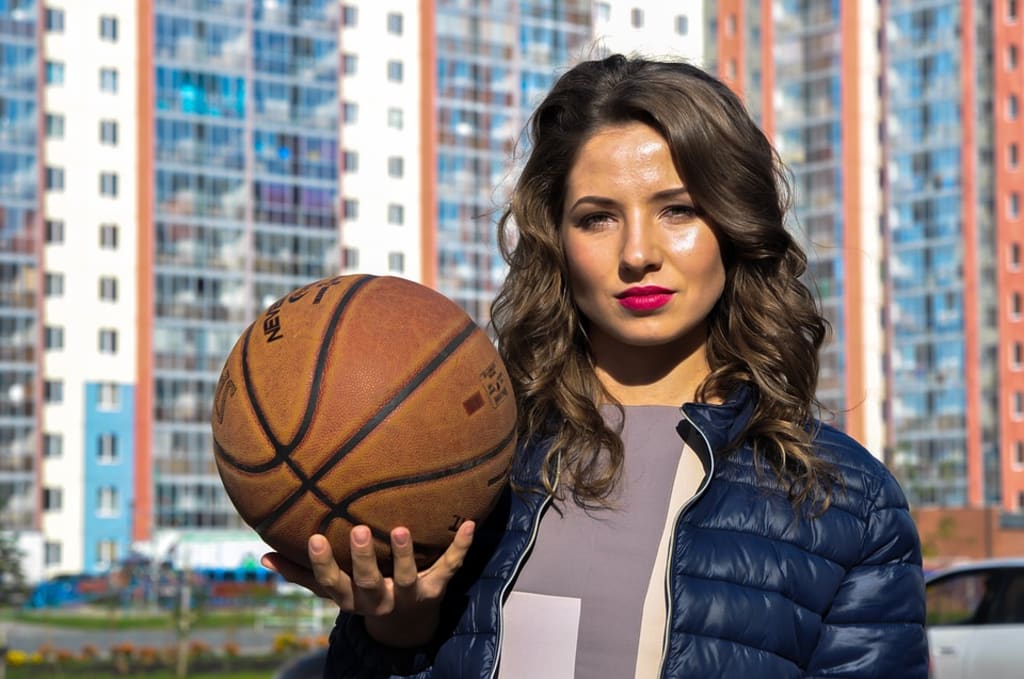 The following is a list of the players I believe are the shortest in WNBA history. These are the shortest WNBA players I have been able to find. If anyone knows of a shorter woman player, please leave a comment.
As everyone knows, basketball is a game that favors taller players. The shortest women to play in the WNBA are really not all that short, they are just short for basketball players.
The average of height of a woman in the United States is 5' 4". The women on this list are not much shorter than that.
For comparison purposes, the shortest player in NBA history is Mugsy Bogues who at 5' 3" is actually short enough to make this list.
Shortest Women Players in WNBA History
1. Shannon Bobbitt - 5' 2" tall
Unless there is another shorter player I am unaware of, Shannon Bobbitt is the shortest player in WNBA history with a height of 5' 2". Born in the Bronx, New York, Shannon Bobbitt won two NCAA Championships with the Tennessee Volunteers in college before she started playing in the WNBA.
In the 2008 WNBA Draft, the Los Angeles Sparks chose Shannon Bobbitt with the 15th overall pick, which was the first pick in the second round. In her WNBA career, Shannon Bobbitt played four full seasons, two with the Sparks (2008-9), and one each with the Indiana Fever (2011) and the Washington Mystics (2012). Shannon's career scoring average was 3.2 points per game.
Shannon Bobbitt was cut by the Mystics back in May of 2013, and I don't believe she ever caught on with another team. Shannon Bobbitt also played internationally in places like Turkey and Israel in her career.
2. Debbie Black - 5' 2.5" tall
As far as I can tell, the second shortest player in WNBA history was Debbie Black, who stood 5' 2.5" tall. Born in Philadelphia, Pennsylvania, Debbie Black played for St. Joseph's in college from 1984 to 1988.
After playing internationally in Australia, and also playing in the now defunct ABL, Debbie Black began her WNBA career in 1999 playing for the Utah Starzz (now San Antonio Stars). Black then played three seasons for the Miami Sol (2000-2002), and then concluded her WNBA career playing two more seasons for the Connecticut Sun (2003 and 2004).
For her WNBA career, Debbie Black averaged 3.9 points and 3.2 assists per game. She was the head women's basketball coach at Eastern Illinois from 2014-17, compiling a 34-80 overall record. In 1999, Margo Dydek, the tallest player in WNBA history, was Debbie Black's teammate on the Utah Starzz.
3. Temeka Johnson - 5' 3" tall
The third shortest player in WNBA history is Temeka Johnson, who stands 5' 3" tall. Born in New Orleans, Louisiana, Temeka Johnson played in college for LSU from 2002 to 2005.
In the 2005 WNBA Draft, the Washington Mystics took Temeka Johnson with the 6th overall pick. Temeka was the WNBA Rookie of the Year in 2005. For her WNBA career, Temeka Johnson averaged 8.0 points and 4.2 assists per game over 327 games from 2005-15.
Though Temeka Johnson is the third shortest player in WNBA history, she is easily the best player on this list. Temeka won a WNBA Championship in 2009, playing for the Phoenix Mercury. In addition to the WNBA, Temeka also played overseas in places like Russia and Turkey and her last stop in 2017 was in Israel.