See WNBA Salaries for the 2020 Season
WNBA Players Got Big Raises in 2020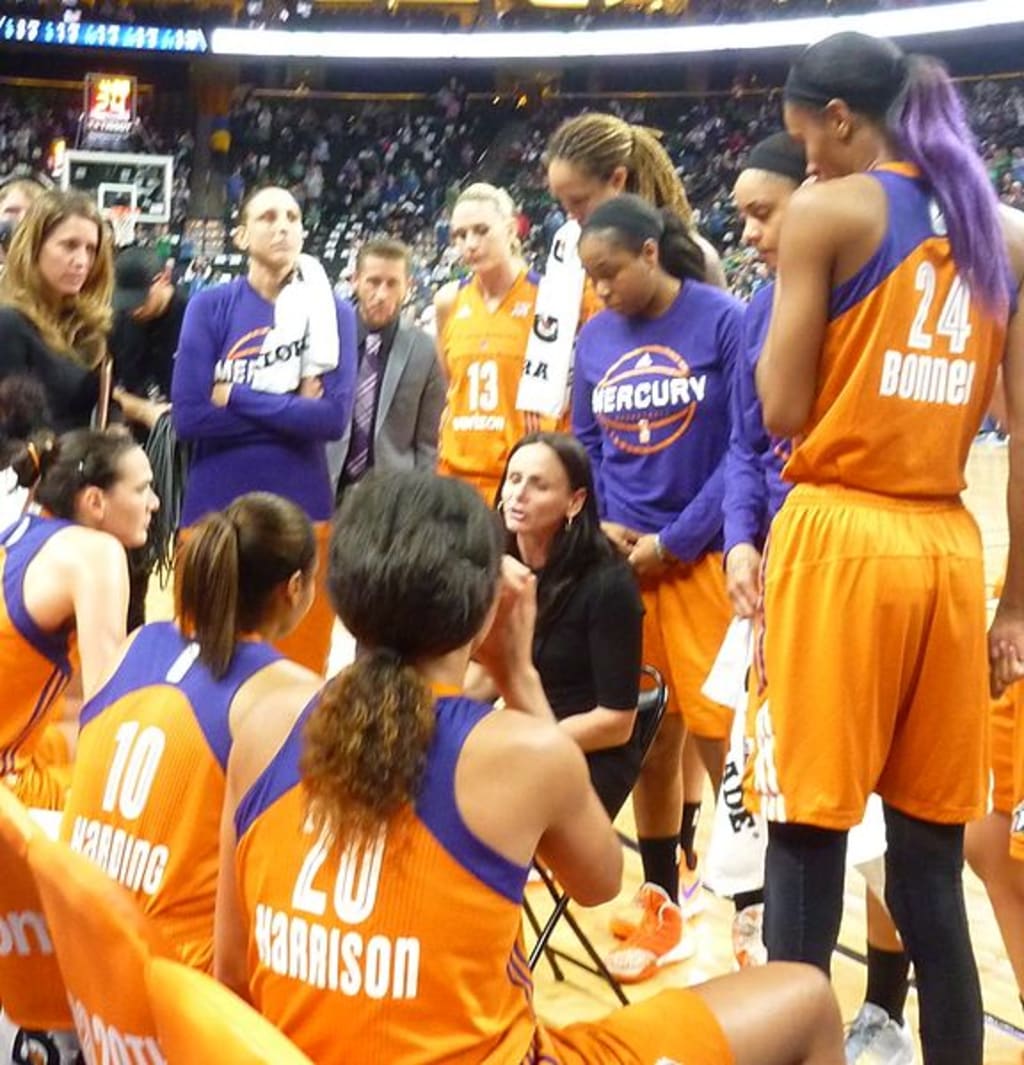 The 2020 WNBA season started on July 25, 2020, and ends with the playoffs in the month of October. Here is a list of WNBA salaries for the 2020 season.
The salaries shown are from the current WNBA collective bargaining agreement (CBA) which runs from 2020 to 2027. The players signed a brand new CBA just this year. Was it a good deal?
The players are certainly getting big pay raises from the old CBA and each year of the new CBA they will get at least a 3% increase. The players also got extra incentives like each player will now have her own room on the road. In the past, only seasoned veterans got their own rooms.
The biggest problem with the new CBA is that it treats all the players at each level (based upon years of service) as if they are the same. The players are not the same, some are worth far more than others in terms of salary.
In a different way the NBA also caps salaries. LeBron James has been limited to certain max salaries in his career. Over the last decade he has been worth far more than the max salaries he's been paid. But the max salaries in the NBA are huge (over $30 million a year) and limited to just the very top players.
In the WNBA, all the players with 5 years or more of service have one max salary they can be paid. Which is far worse than the way top NBA players are paid. Can you imagine an NBA where all the players with 5 years of service are paid the same salary? It would not work.
In addition to the salaries listed below, each WNBA player will also be paid a meal expense stipend of $81 for each day they are on the road during the 2020 season.
Each team plays 16 road games during a typical season. If you figure players will be on the road for two days for each road game then each player will get around $2,600 in meal money.
In addition to meal expenses players also now get monthly housing money if their team does not provide them with a place to live during the season. On average, each player gets about $1,500 a month or about $4,500 to $5,000 for the season for housing.
Each WNBA player also gets two tickets for each home and away game. Theoretically, players can sell their game tickets to earn more money during the season.
Players can also earn bonus money as explained below the salaries for 2020.
Women basketball players can and do earn higher salaries overseas than what they can make in the WNBA. Top women players can earn $500,000 or more playing in China for four months. There are also women's basketball leagues that pay well in Russia, Germany, Israel, Spain and Turkey.
See WNBA Salaries for the 2020 Season
WNBA Maximum Veteran Salary - $215,000
The maximum amount of salary a veteran WNBA player can be paid in 2020 is $215,000. A big increase over last year's max salary of $117,500. That does not include any bonuses listed below.
WNBA Maximum Salary - $185,000
The maximum salary a WNBA player who is not a rookie and not yet a veteran can earn in 2020 is $185,000 up big time from last year's $115,000.
WNBA Minimum Salary for Players with 0-2 Years Service - $57,000
The minimum salary a WNBA player will be paid in 2020 for the entire season is $57,000. A big increase over last year's minimum of $41,965. That is for players with less than three years of service.
WNBA Minimum Salary for Players with 3+ Years - $68,000
The minimum salary every WNBA player with at least three years service in 2020 will earn is $68,000, up from $56,375 last year.
WNBA Bonus Money Payouts for 2020 season
For the 2020 season, WNBA players can also earn bonus money for things like making the playoffs. Playoff bonuses range from $1,136 for making the playoffs and losing in the 1st round to $11,356 for each player on the team that wins the 2020 WNBA Championship.
The 2020 WNBA MVP will earn a $15,450 bonus. Players making the WNBA First-Team will each get $10,300, while Second-Team players get $5,150 each.
Another $5,150 bonus will also be awarded to each player who wins the Defensive Player of the Year, Sportsmanship, Rookie of the Year and Most Improved Player of the Year Awards.
Finally, each player who participates in the WNBA All-Star game (if held) will get a $2,575 bonus. The MVP of the game will get a $5,150 bonus. Winners of the Three-Point Contest and All-Star Skills Contest will each get $2,575.
Women Basketball Pay in WNBA vs the NBA
As far as comparisons between the salaries for men and women basketball players in the NBA and WNBA go, there is no real comparison. The best NBA players make more money in one game than any WNBA player could make in one season, but there are a lot of reasons why that is true.
The NBA is far more popular than the WNBA and brings in a ton more revenue. But keep in mind that the NBA season is 82 games long and the WNBA season is only 34 games. NBA Playoffs series are best of seven games affairs while the WNBA only plays single elimination games in the first two rounds and then best of 5 series for the semis and finals series. So NBA players play in a lot more games than WNBA players do giving them greater opportunity to earn more money.
What can be done about the pay gap between men and women basketball players? If you want to support WNBA players than go to WNBA games and watch WNBA games this season on TV and like this article on Facebook and Tweet it out regularly for awareness of the issue.
One more note. The WNBA must market itself to all the sports-books that are now taking gambling action in all the new states that have legalized gambling. The best way to survive and thrive is to put out a product that sports fans will want to gamble on.