Read | WATCH | IPL 2021 | SRH v RR
Scroll down to watch | Scroll down to read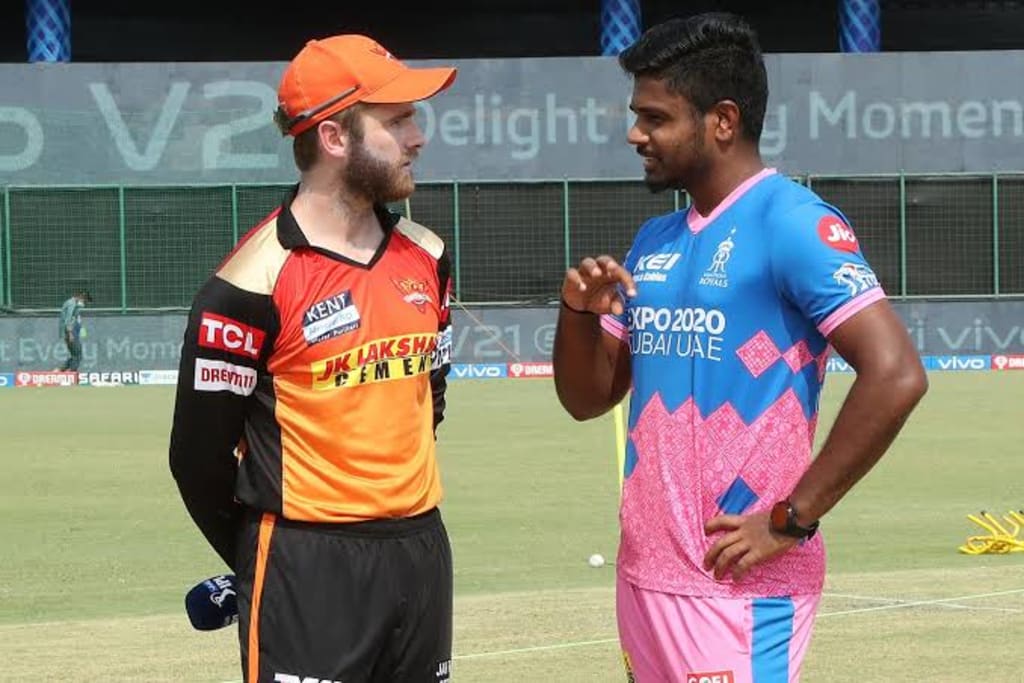 IPL 2021: David Warner Hints Of Leaving SRH After Being Dropped From RR Game
Rajasthan Royals and Sunrisers Hyderabad are locking horns in the 40th match of the Indian Premier League 2021 in Dubai. SRH are reeling at the bottom of the points table while Rajasthan Royals won two games in the second leg and jumped to the fourth spot. The SRH team management decided to drop David Warner after his continuous poor form.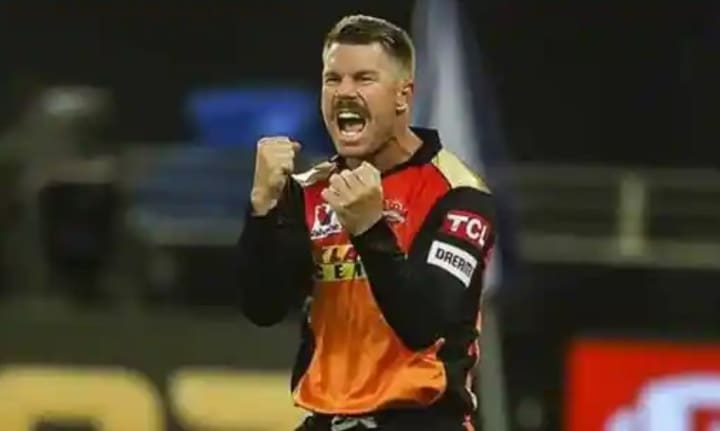 Sanju Samson won the toss and opted to bat first. RR brought in Evin Lewis and Chris Morris in place of Tabraiz Shamsi and David Miller. SRH dropped David Warner, Manish Pandey, Kedar Jadhav and Khaleel Ahmed while bringing Jason Roy, Abhishek Sharma, Priyam Garg and Siddarth Kaul.
The biggest surprise came in Warner's omission from the playing XI. He hasn't been at his usual best during the IPL 2021. SRH sacked him from the captaincy during the first leg of this season in India and subsequently dropped him from the playing XI as well just before the league got halted midway. However, when the league returned for the second leg in the UAE, everyone thought Warner will put his poor form behind and will start dominating the bowlers like he has been doing in the IPL for so many years.
But a couple of failures in the first two games, where he scored 0 and 2 and lasted six balls in total for his two dismissals, forced the team management to look beyond him. As a result, Jason Roy was named in the playing XI, who provided SRH with an instant result as well with his 60-run knock against Rajasthan Royals.
SRH fans were not happy with the decision of dropping Warner. They filled in the social media with his past heroics and things he achieved with the franchise. A fan asked whether David Warner is in the ground or not?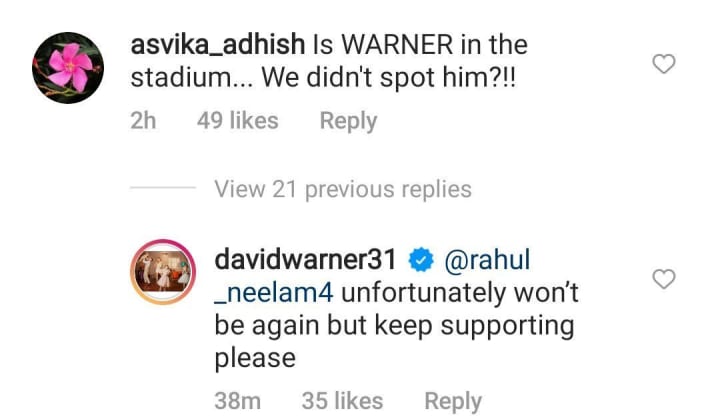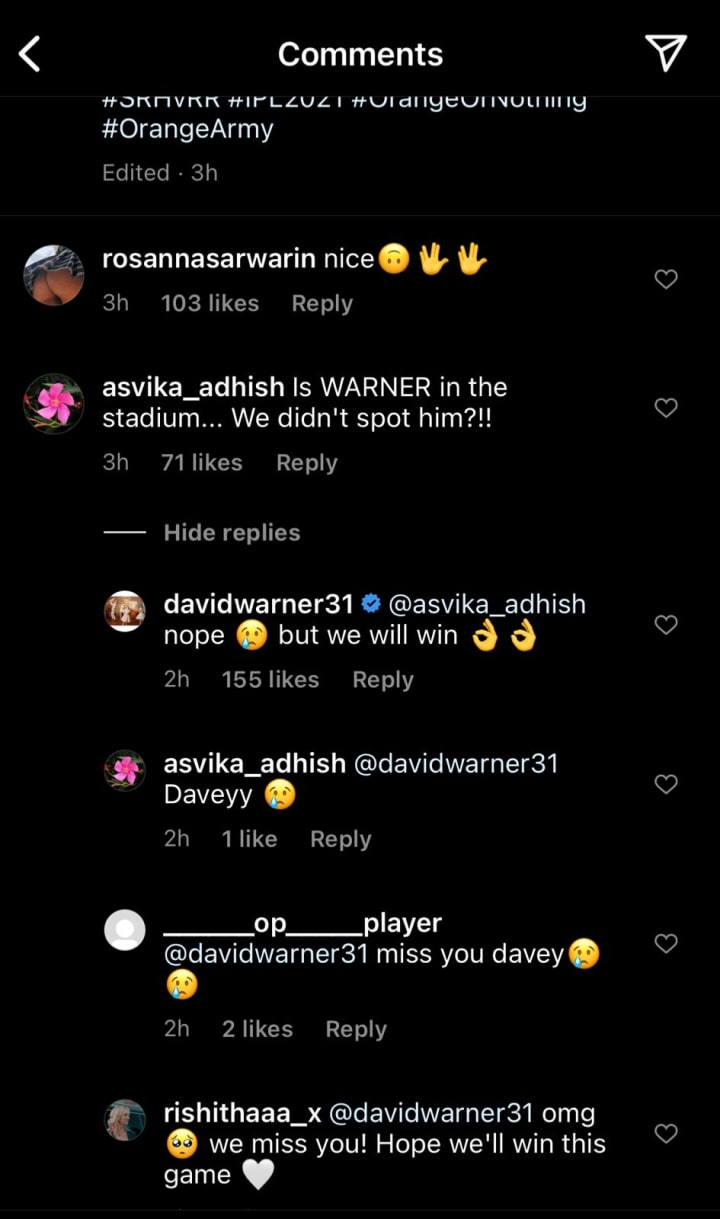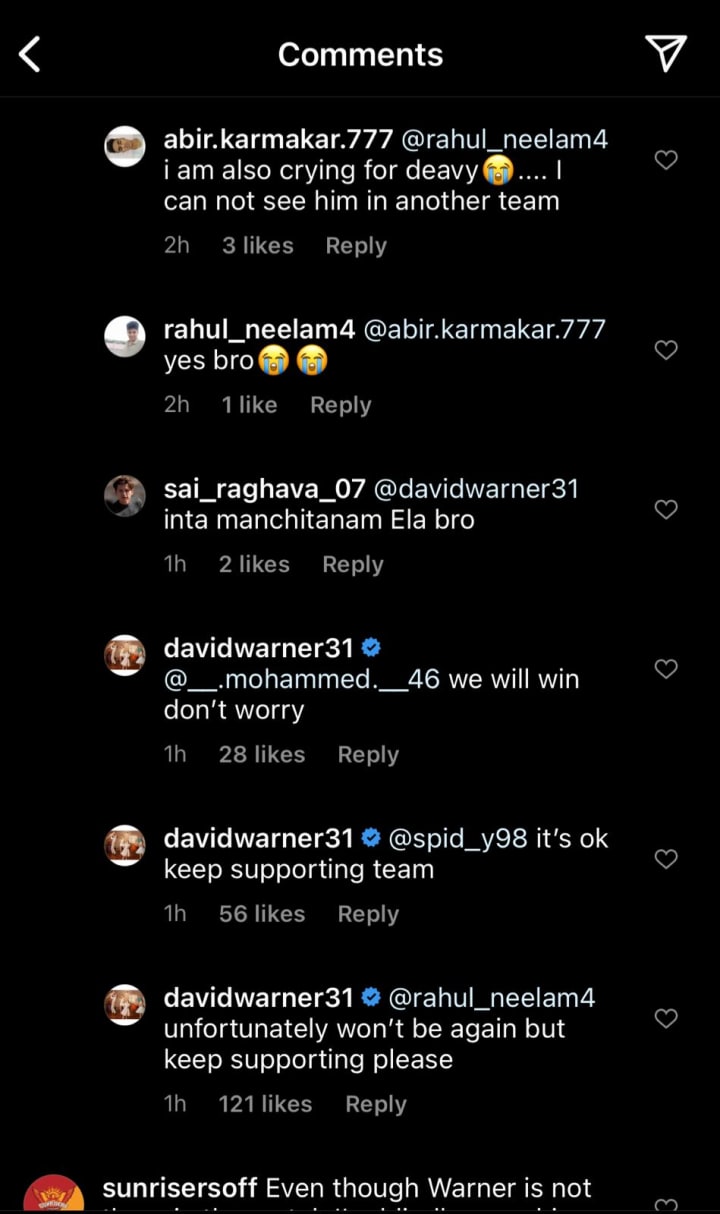 This response casts a shadow of doubt whether Warner will be kept by SRH or not. By going his comments, it seems he won't be returning to Hyderabad in the IPL again.
Next Story :
A studious rise: the making of Venkatesh Iyer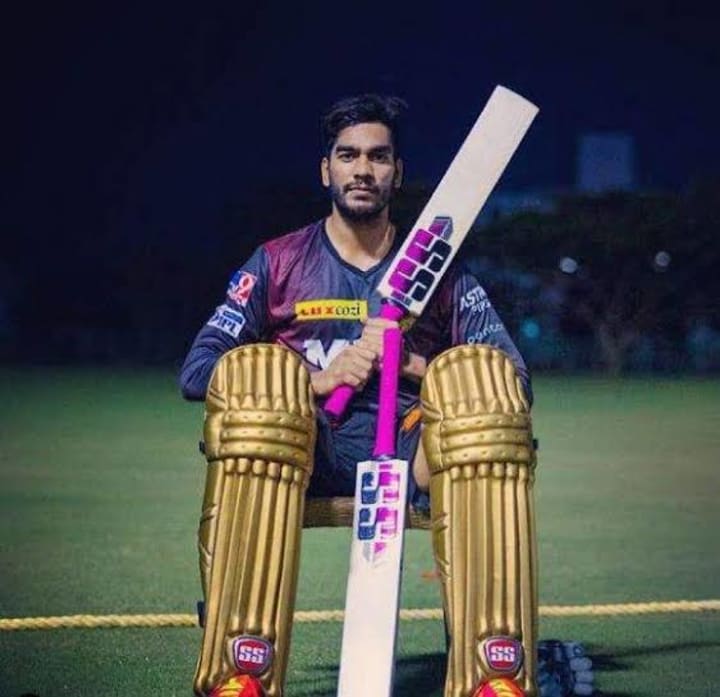 Harbhajan Singh might not be a regular member of Kolkata Knight Riders' line-up but has had important duties as the mentor of a young man who's described by those close to him as calm-headed and studious.
It was Singh who felt that Venkatesh Iyer could learn a few lessons from Virat Kohli, and arranged for a chat between the two after the game against RCB. Apart from the fact that he could pick the brains of arguably the finest batsman currently, Venkatesh thoroughly enjoys analysing the details of the game deeply.
He is nerdy, and in Madhya Pradesh, where he has grown up, his coaches slot his habit in the stereotype of 'typically south Indian'. His batting comes across as an alter ego of the personality off the field. His game though is built on big bat swing, limited foot movement, aggressive intent and bludgeoning the ball. McCullum-esque. Morgan-esque. A style of batting that fits in naturally with KKR's leadership setup.
Venkatesh pulverised the Royal Challengers Bangalore bowlers on IPL debut, scoring an unbeaten 27-ball 41 to help KKR overhaul the 93-run target in only 10 overs. He followed it up with a 30-ball 53 to help his side register a rare win over Mumbai Indians.
His club coach, Dinesh Sharma, was unsurprised by his performances but was yet delighted, "The confidence with which he slammed a first ball six off Trent Boult... Mazaa aa gaya." So comfortable has Venkatesh looked in the first two games that a significant change to his bat has seemingly not bothered him as much as it should.
A 6foot 4inch body frame - the kind that is large enough not to be dwarfed by his idol and closest pal Andre Russell - has come with its disadvantages. To make up for one of it, he has had to use cricket bats with a body one inch longer than usual for most parts of his senior cricket career.
A four-year association with the bat manufacturer BAS Vampire had worked out well enough for him to score runs that would help him bag an IPL contract. However, a bigger money deal from SS (Sareen Sports Industries), only a few days before the KKR camp began in March earlier this year, meant that he had to switch allegiance, and with it, play with a bat that he hasn't had too much time to acclimatize to. It has done little to change his method or the results of it.
His aggressive approach has got him success, which includes a 198 in a 50-over game against a Punjab attack comprising Sandeep Sharma, Siddharth Kaul, Mayank Markande, Barinder Sran and Harpreet Brar. It has also been equally responsible for his inconsistencies - which has resulted in his delayed progress.
Brendon McCullum, KKR's head coach, has identified that issue and yet backed Venkatesh. "He's one of those players who might end up being a little bit inconsistent. With the way he plays, the stroke-making he possesses, but he's got the ability to win games on his own when he's on," he had said. "He might be one of those who goes 100, 100, 0 and 0 - the Adam Gilchrist sort of players. He's highly intelligent as well for someone who is relatively inexperienced."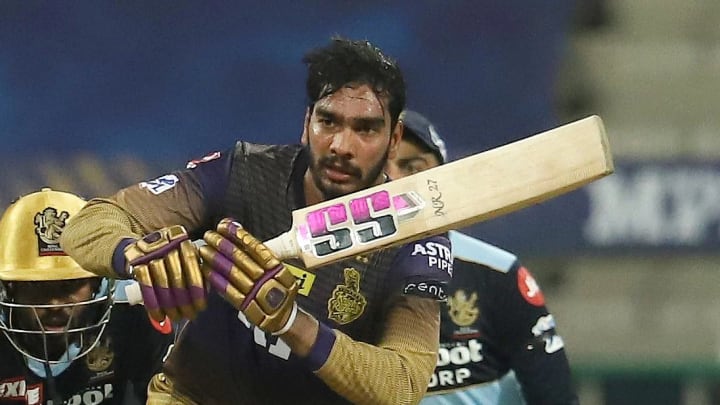 The wait though, to get that backing has been long. Having been picked by an IPL franchise at the age of 26, he was almost set to play before the tournament halted abruptly due to a spike in COVID-19 cases in April. He wasn't sure when his next opportunity would come, His mother, Usha, too had the same question for him all along "When will they pick you?"
The two innings by the southpaw in the IPL so far has brought him to the notice of many, but for his coach, some weaknesses of his ward still stand out. "For the last seven years that I've been coaching him, I've been wanting him to get fitter," Dinesh says. "Even against Mumbai Indians, it was the cramps that got him. He got tired, couldn't move his legs and got bowled. Hopefully, being around such high-quality players, he will be inspired to work harder on his fitness and become a better player."