Read the full article | NZ IND
Scroll down to read!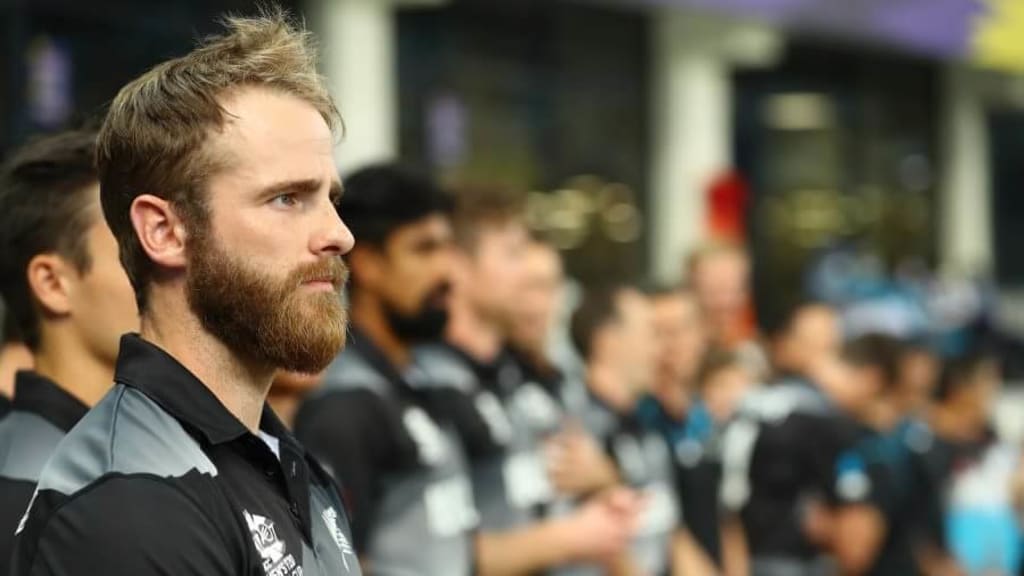 Ravichandran Ashwin gives cheeky answer to Nitin Menon!
Scroll down to watch the video!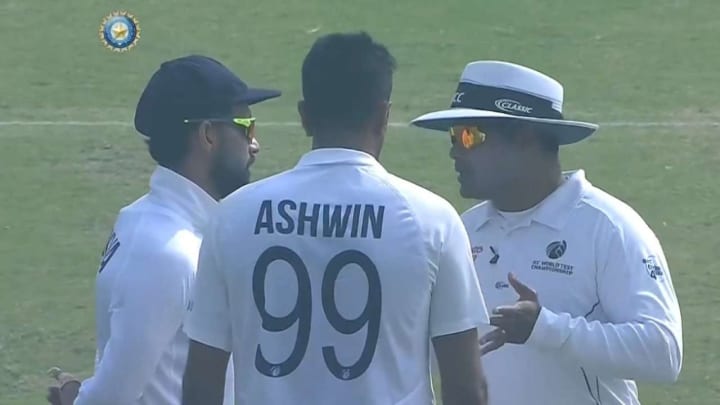 When there is R Ashwin on the field, there will never be a dull second as he is some way or another consistently associated with some show. Presently playing the primary Test against New Zealand in Kanpur, Ashwin was again seen having a contention, however this time with umpire Nitin Menon. Spinner R Ashwin was once again at his enlivened best during Day 3 of the principal Test among India and New Zealand. The 35-year-old bowler was associated with a fairly warmed traded with umpire Nitin Menon for what is accepted to be for stumbling into him in finish and hindering his and non-striker's view.
Ashwin made India their first leap forward as Will Young's wicket, with substitute wicketkeeper Srikar Bharat taking a sharp catch to end the New Zealand opener's innings. Notwithstanding, with Ashwin making the ball turn strongly, he worked an alternate strategy, setting the ball free from nearer to the stumps and stumbling into the umpire and the hitter at the non-striker's end.
Watching this, umpire Nitin Menon was not presented and for drawing it out into the open, the spinner didn't appear to be content. A since quite a while ago energized and warmed trade occurred among Ashwin and Menon, with commander Ajinkya Rahane getting brought by the umpire and joining the conversation also.
This continued for right around three overs with Menon and Ashwin continually having a visit about it. The issue was about Ashwin blinding Menon however to the extent he was keeping himself from arriving on the risk region, which the bowler wasn't, there wasn't a thing illicit that Ashwin was doing. Subsequent to bowling to Kiwi captain Kane Williamson, the umpire was seen having a word with Ashwin after the last conveyance. The off-spinner was completing his activity fairly before him and it implies that he could be dazed a little.
Notwithstanding, Ashwin didn't appear as though he needed to tune in as he proceeded with his activity once more. Later captain Ajinkya Rahane was brought both the umpires were having a word with him.
R Ashwin was the focal point of consideration on Day 3 of the first Test among India and New Zealand in Kanpur as he was mixed up with on-field umpire Nitin Menon. Ashwin took on another bowling run-up as he stumbled into the umpire in his finish toward the beginning of the day meeting on Saturday at Green Park.
Nitin Menon, one of the presumed umpires going around, generally disapproved of the finish as he apparently felt that Ashwin's finish impeded his view. Menon intruded on Ashwin's over various occasions and sat down to talk with the senior off-spinner. Be that as it may, Ashwin stayed resolved and continued to bowl with the finish wherein he stumbled into the umpire's view. Not dazzled by Ashwin's strategies, umpire Nitin Menon sat down to talk with substitute commander Ajinkya Rahane however nothing prevented the off-spinner from doing what he was doing.
TV cameras likewise spotted lead trainer Rahul Dravid sit down to talk with match arbitrator Javagal Srinath at the Green Park on Saturday. Previous India opener Aakash Chopra took to online media to share his contemplations on R Ashwin's finish, saying it could affect Menon giving on-field choices. The rumored umpire was having an intense Test as a few of his choices were being upset.
Watch the video here :
Former India batter WV Raman also shed light on Ashwin's tactics, saying: "The umpire's contention could be that his view will be blocked with @ashwinravi99 running across him in his follow through.
"Of course, with Ash staying within the danger area, the warning cannot be issued. Trust Ash to create a conundrum even for umpires," Raman added.
India showed a lot of heart in the morning session on a flat pitch as R Ashwin got the first breakthrough, dismissing opener Will Young for 89. Meanwhile, Umesh Yadav struck at the stroke of Lunch with the second new ball as he got the big wicket of Kane Williamson for 19.
New Zealand were 197/2 at Lunch on Day 3, trialing India's first-innings total of 345 by 148 runs in Kanpur.