Pitching Ohtani
One team's ability to separate themselves from the pack could be the difference maker in signing 'Japanese Babe Ruth' in the coming weeks.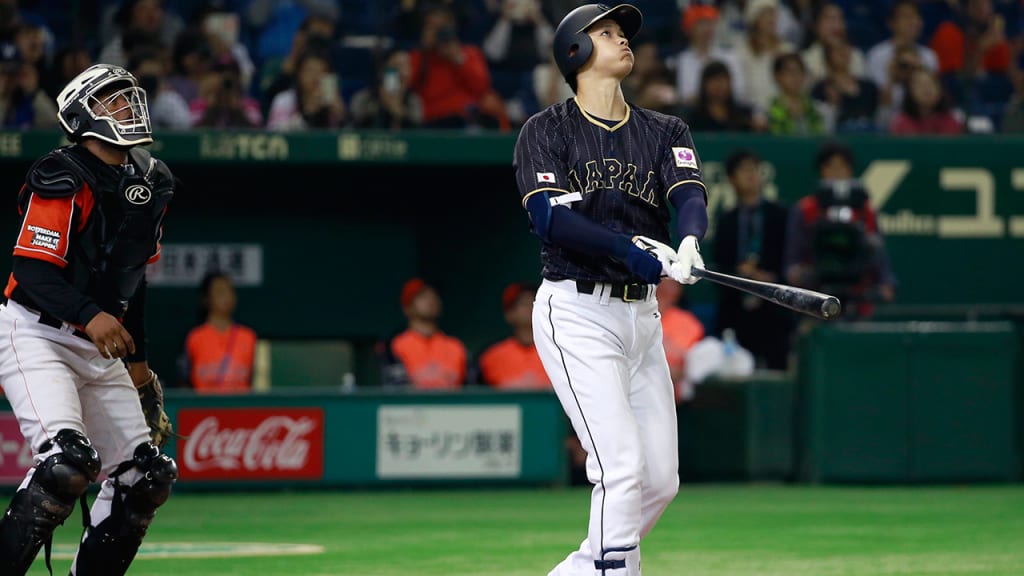 Sportsnet.ca
"Yankees raise available money for Ohtani to $3.5 million"- USA Today, November 20
"Shohei Ohtani: Mariners make trade, raise available money for Japan's two-way star"- USA Today, November 16
Shohei Otani is coming to Major League Baseball, but he can only sign with one team.
For some reason, USA Today seems dead set on tracking the movement of hundreds of thousands of dollars that teams could potentially offer "Japanese Babe Ruth: prior to his posting this offseason. However, attempting to separate the fractional differences between the bonus pools all 30 MLB teams can offer Shohei Ohtani is like splitting hairs. With the most any team can currently offer sitting at just over $3.5 million, teams' abilities to separate themselves certainly will not come down to money.
For a player potentially worth several hundred million dollars, his negotiations will be "a rare case where money will not be a primary factor in negotiations."
So how will teams separate themselves?
Just to get themselves a seat at the table, any MLB club persuing the 23-year-old double threat will need to be willing to let him continue to play both sides of the field at the Major League Level. Ohtani has made it clear he will attempt to challenge hitters and pitchers alike in the MLB and it is vital to his bid to play here.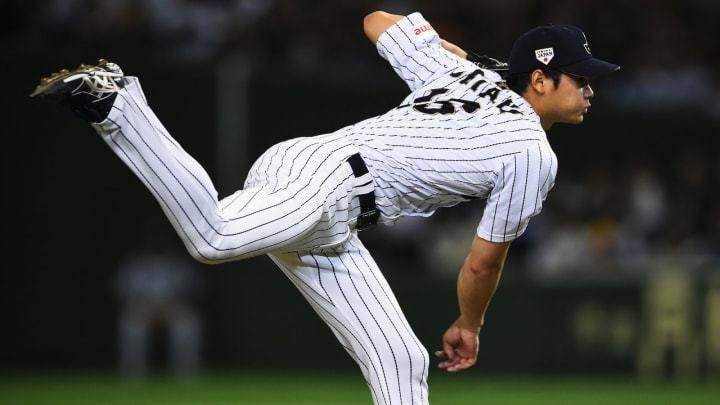 After that, his desires admittedly get much murkier. On At The Letters, Blue Jays writer Arden Zwelling admitted that after visiting and reporting on the Japanese star, he was contacted by multiple MLB franchises asking for key intel that could help separate their proposals. Teams will point to their current stars, or future potential to win, as Ohtani has indicated he has every intention of coming to the Bigs and fighting for a championship. Perhaps it will be the high performance departments of teams such as the Blue Jays that entice the young star? Maybe a west coast team will win out due to proximity to his home country of Japan? Perhaps Ohtani just desperately wants to wear pinstripes and is deciding between the Cubs and Yankees as we speak? There is no real indication of what Ohtani is looking for, and the presentations of MLB Front Offices will have to cover all bases to sell the star on their clubs and cities.
The seeming randomness of the Ohtani's decision will likely spur accusations of circumventing rules or blatant cheating by the 29 runners up, but there can be only one winner. Ohtani could have picked his destination but one would think he will at least hear out all that come knocking. With the current snail pace of the offseason it seems as if every club is eagerly waiting for the first domino to fall before moving on, signalling even they have no indication of where Ohtani will land.
For a player that can touch 102 MPH on the mound, then turn around and mash homers from the batters box, a $3.5 million price may be one of the greatest steals in baseball history. Ohtani's decision will certainly be an interesting peak into the skills of front office's around baseball. Unfortunately for 29 teams, Shohei Ohtani may be the player they regret missing out on for decades to come. Fortunately for baseball, we will get to find out for ourselves.