PGA Golfer Most Money Won Without a Win
What PGA Golfer Has Won the Most Money Lifetime Without Ever Winning a Tournament?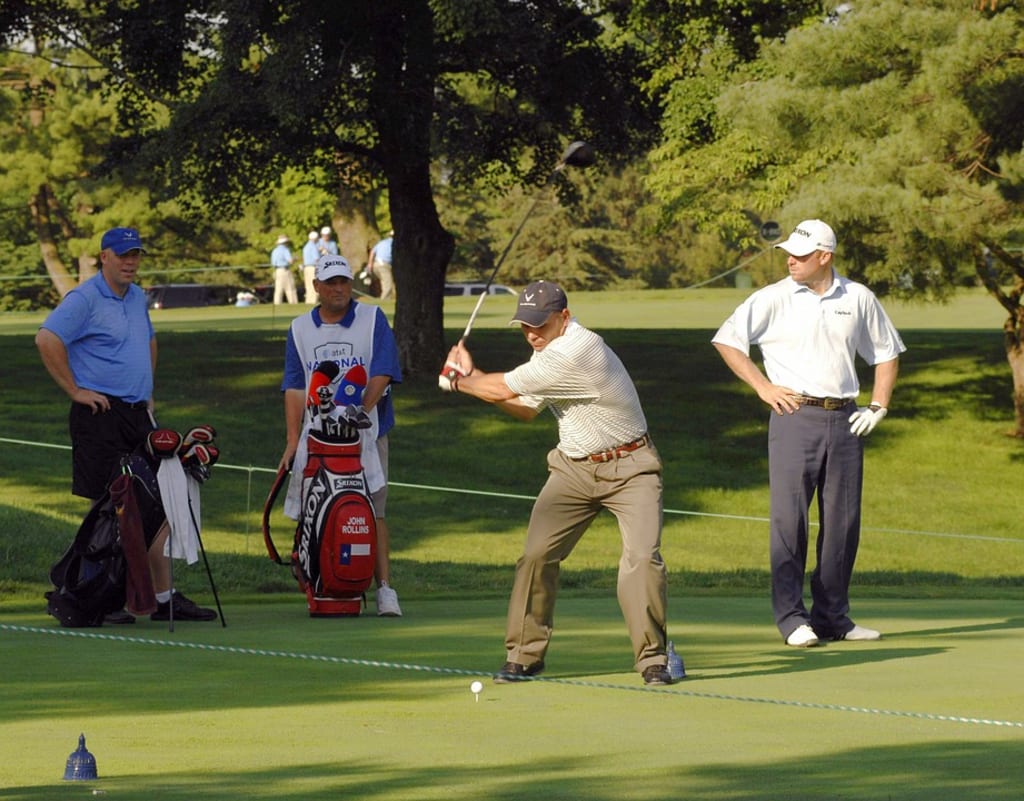 What golfer on the PGA Tour has won the most money without ever winning a tournament? If you have ever wondered the answer to that question you have come to the right place.
This article will tell you who the PGA golfer with the most lifetime earnings without ever winning a tournament is. And the article will tell you the incredible amount of money the golfer has accumulated even though he's never won an event on the PGA Tour.
First, let's discuss a few things about the PGA Tour and making money. Anybody who wins a tournament on the PGA Tour is most likely set for life financially as long as they spend their money wisely.
Just about every tournament on the PGA Tour now pays the winner at least $1 million for the win. The average PGA Tour win these days is worth around $1.3 million.
In addition to that huge payday, a win on tour will get the winner more endorsement money plus a two year PGA Tour exemption. The two-year exemption means the winning player can play on tour for two years no matter what.
If a player has not won on tour over the past two years he has to be in the top 125 on the money list to keep his PGA Tour card. A winner does not have to worry about that for two years meaning he is guaranteed to play in at least 50 more events to try and earn more money and the win will get him into the biggest money events of the year like the Masters.
A win also guarantees the winner an entry into the Tournament of Champions, where even the last place finisher will earn around $70,000. John Daly has famously said that a regular PGA Tour win is ultimately worth around $5 million for the winner and a golf major win is worth around $20 million.
How about players who do not win? The average PGA golfer makes around $900,000 per year. In some years that is enough for a player to keep his PGA Tour card but in many years it's not enough.
It is still a lot of money and players who do not win PGA Tour events can and do end up rich and financially secure for life. So what is the record for most money won by a PGA golfer without ever winning a tournament and who is the golfer?
Brian Davis - $13.37 million
Englishmen Brian Lester Davis has earned $13.37 million on the PGA Tour without ever winning a tournament. That is the record for most money won by a PGA Tour golfer without ever winning an event.
There a few asterisks to the record which must be noted. Brian Davis did win twice on the European Tour. He won the Open de Espana in 2000 and the ANZ Championship in 2004.
In 2010, playing in the Verizon Heritage (now the RBC Heritage) Brian Davis was tied with Jim Furyk for the lead after regulation play. On the first playoff hole, Davis called a two-stroke penalty on himself which gave Furyk the victory.
For his career, Brian Davis has played in 368 PGA Tour events. He has five second place finishes and 28 top 10 finishes. With $13.37 million in earnings, Brian Davis has made an average of $36,330 for each PGA Tour start.
Another PGA Tour player named Briny Baird is right behind Brian Davis. Briny Baird played in 379 PGA Tour tournaments without ever winning and has career earnings of $13.25 million.