PBKS v RR | Read the full story
Scroll down to read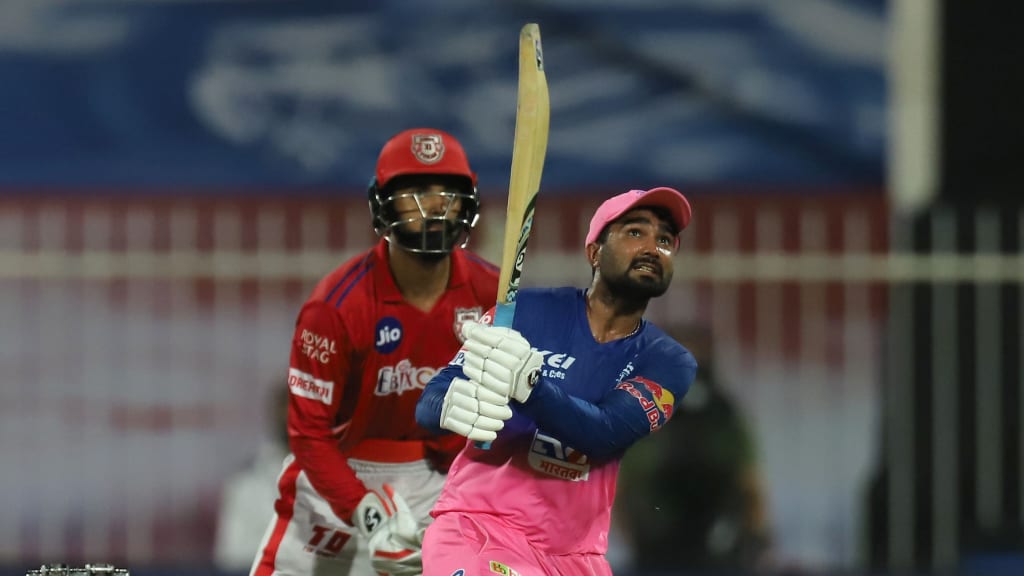 Watch: KL Rahul Plucks One-handed Catch As Porel Did Khaby Style Celebration
Punjab Kings and Rajasthan Royals are locking horns in the 32nd match of the Indian Premier League 2021 in Dubai. Both teams have an indifferent season so far in the league but are currently eyeing to revive their campaign in the remaining matches in the UAE.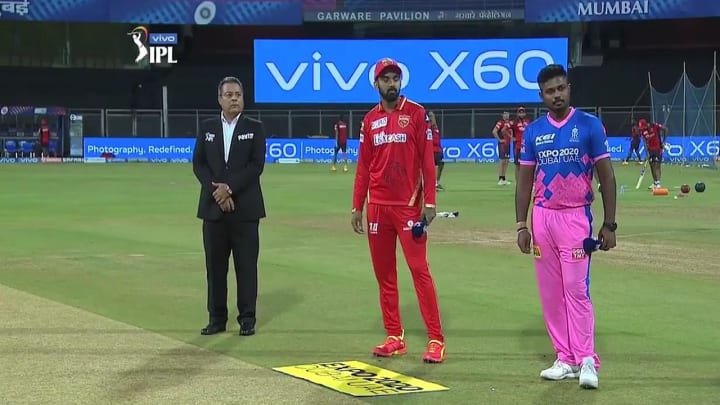 KL Rahul won the toss and opted to bowl first in Dubai against the Sanju Samson-led side. Both teams named a few changes in their playing XI due to several unavailable players. Adil Rashid and Aiden Markram are making their IPL debut for PKBS while Evin Lewis is drafted in the XI straightaway.
Sanju Samson came out to bat at number three who scored a century against PKBS earlier in the season in Mumbai and had thought of another good outing. However, this wasn't the case this time around as KL Rahul took a superb catch to dismiss his counterpart.
Ishan Porel came to bowl his third over and he had already received a serious pelting from Lewis. Porel wasn't bothered by his numbers and bowled a ball outside off which Samson opted to cut. But he wasn't in control of his shot but the ball was looking like sailing over the head of the wicketkeeper. KL Rahul was quick to react and plucked the ball out of the thin air with his one hand to cut Samson's innings short this time, who got out after scoring four runs in five balls.
Ishan Porel dismisses Sanju Samson and does Khaby celebration!
Watch the video here :
Next Story :
Red-hot Lewis, Livingstone 2.0, prolific Hasaranga: IPL 2021's (relative) fresh faces in focus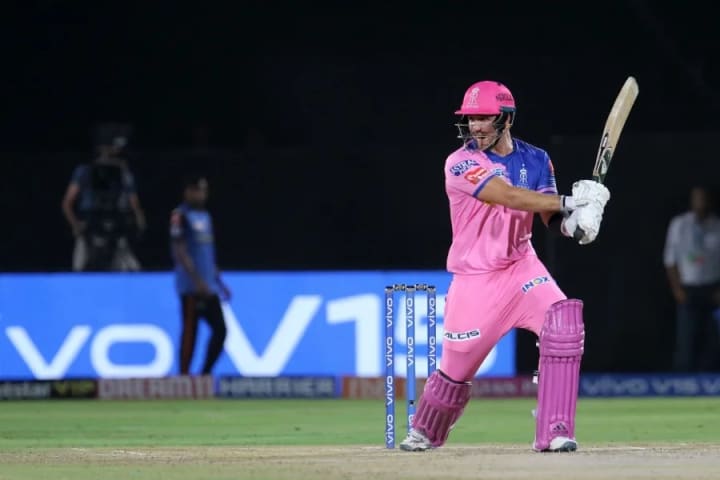 It's IPL time again - for the second time this year. Though the tournament is continuing from where it left off, it's got a very #NewSeason feel about it. The squads are somewhat different, several star players have withdrawn, new high-profile names have been signed on, and the venues are no longer the same. With new players comes always, the possibility of new chances to make an impact. ESPNcricinfo takes a look at a few who could make the second leg of the IPL one to remember. If they are not all necessarily new to the IPL, they're certainly arriving in new avatars.
Liam Livingstone
During the first half of the IPL, he was a promising, hard-hitting batter who couldn't get into Rajasthan Royals' first XI. So much so that he even withdrew before the tournament was called off, bubble life on the bench being tough. Now, Livingstone strides in as a destroyer of bowlers' hopes, dreams and all kinds of lengths. It's a transformation - in perception if not in his innate talent - that's barely two months old, but what a two months it's been since Livingstone bludgeoned 103 off 43 balls against Pakistan. He's played 13 T20 matches since (including nine in the Hundred) and is averaging 52.00 while striking at 190.47. Not a single one of those 13 innings has been slower than a run a ball, even on the two occasions he fell before hitting double figures. If the Royals had prayed for some sort of deliverance for losing all of Jofra Archer, Jos Buttler and Ben Stokes, they seem to have got it in the form of Livingstone.
Starting XI chances: Livingstone will be a sure-shot starter for the Royals in each game he's available. Their other overseas picks are competent too (and some will appear in this very article) - but none of them can provide Livingstone's firepower. Don't forget his ability to bowl either legspin or offspin too.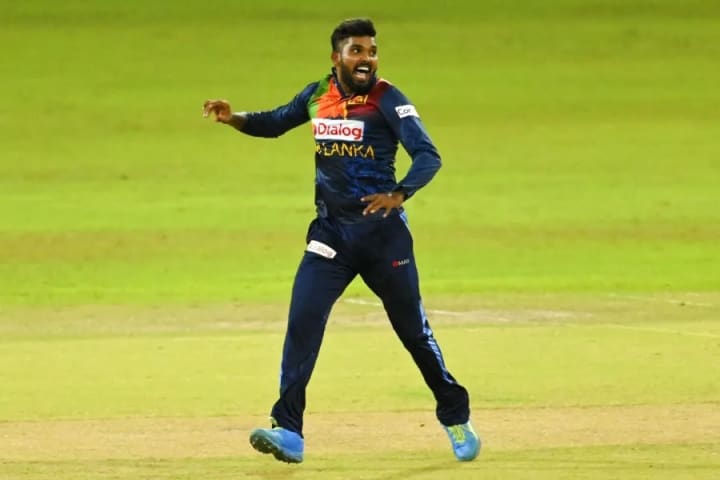 Wanindu Hasaranga
It was a bit of a surprise when Hasaranga didn't get any bid in the auctions earlier this year, but with Adam Zampa's withdrawal, he's found a place at Royal Challengers Bangalore. The franchise is in the rare position of having signed a potentially better replacement than the player they lost. Hasaranga has been an efficient performer for the past couple of years, and since 2019 - which is also the year he first played T20Is for Sri Lanka - he has picked up 71 wickets in 45 innings in T20 cricket. The average is an outstanding 14.09 and the economy rate of 6.08 pushes his performance into 'great' territory. Half of those games have been in domestic cricket, but Hasaranga hasn't suffered when making the grade up to international cricket, as his numbers show.
A control of flight and length, a well-disguised googly, and bowling smarts have made him one of the game's premier limited-overs leggspinners. In addition, he swings a decent bat lower down the order, good enough to average 17.90 at a strike rate of 131.62 in T20 cricket. The batting hasn't quite translated into similar form at the international level, but Sri Lanka have also played on pitches where batting has not always been a breeze.
Starting XI chances: Hasaranga should be in the Royal Challengers' first XI plans most of the time, alongside AB de Villiers, Glenn Maxwell, and Kyle Jamieson. During the India leg of the IPL, they had opted to go with Daniel Christian, but Hasaranga offers a much more potent threat with the ball, and the pitches in UAE should offer him something to work with.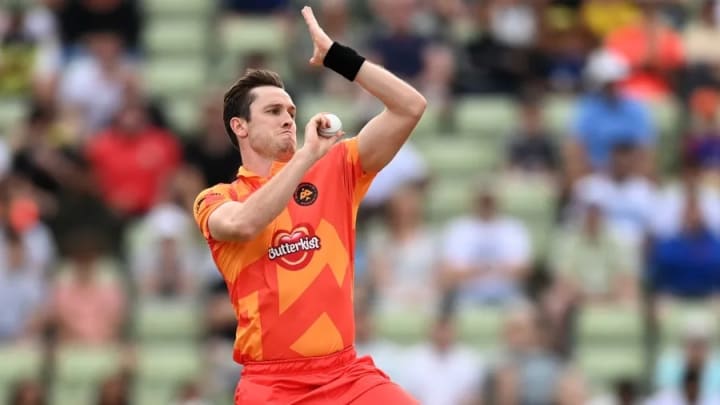 Adam Milne
What is most surprising about Adam Milne this season is not that he's among those to watch out for, but that he's slated to be part of a squad playing in the UAE only until the end of the IPL. He's only a travelling reserve for New Zealand for the T20 World Cup, but given his recent form in the shortest format, he might have been reasonably expected to be a part of the team's first-choice XI. Milne has bowled more balls in T20 cricket in 2021 than he has in any other year, an encouraging sign for a pacer who has had to battle several injury problems. In The Hundred, he was devastating. He was not only one of the joint top-four top wicket takers, but also had the best economy rate of all bowlers, a truly great double whammy rendered more enticing for those who watched him regularly crank it up over 90mph.
Starting XI chances: His form in The Hundred should get Milne a very good chance to make Mumbai Indians' first XI. He's not an IPL newcomer, having played five matches for RCB in 2016-17 and he played one match for Mumbai Indians in the first leg, but he's rarely had the sort of sustained rhythm he found while bowling in the Hundred. The pace has always been high, but now that it's better directed, Milne automatically becomes a threat on any surface. He'll be targeting the fourth overseas spot for Mumbai Indians with three taken up by Quinton de Kock, Kieron Pollard and Trent Boult. The times he might miss out are if Mumbai Indians decide they need more batting depth and turn to the likes of Jimmy Neesham, Nathan Coulter-Nile or Marco Jansen.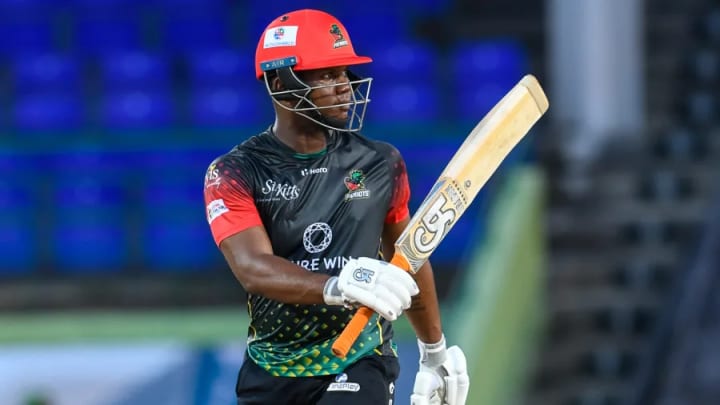 Evin Lewis
Of all the names in the list, Lewis is the one whose sparkle has been the most recent. He has just completed a triumphant run with the St Kitts and Nevis Patriots in CPL 2021, emerging as the best batsman in the tournament by some way. That included a tournament-high 38 sixes, beating a record held by none other than Chris Gayle. Lewis, too, is not an IPL newcomer, having played 16 games for the Mumbai Indians, mainly in 2018 with three coming in 2019. He didn't do too shabbily back in 2018, but wasn't outstanding to the level he is at now. In 2019, he hardly made a mark. What the Rajasthan Royals will be banking on, though, is neither the 2018 nor the 2019 versions of Lewis, but the one who has lit up 2021. He's been scoring at a strike rate of above 160 for West Indies as well as the Patriots, and if the Royals needed an opener to match the aggression that they've lost in Buttler's absence, Lewis is one of the foremost candidates.
Starting XI chances: The first two names among the overseas slots in the Royals' XI are likely to be Chris Morris and Livingstone. Among batters, Lewis will have to compete for a spot with David Miller and Glenn Phillips. That Phillips can keep won't matter in this case since captain Sanju Samson can take the gloves, so it'll come down to batting positions and roles. As an opener who bats left-handed, and is in prime form coming into the tournament, Lewis ticks three boxes, which gives him a head start over the others.