Ozzie Albies: Atlanta's Future at Second
Rebuild, Engage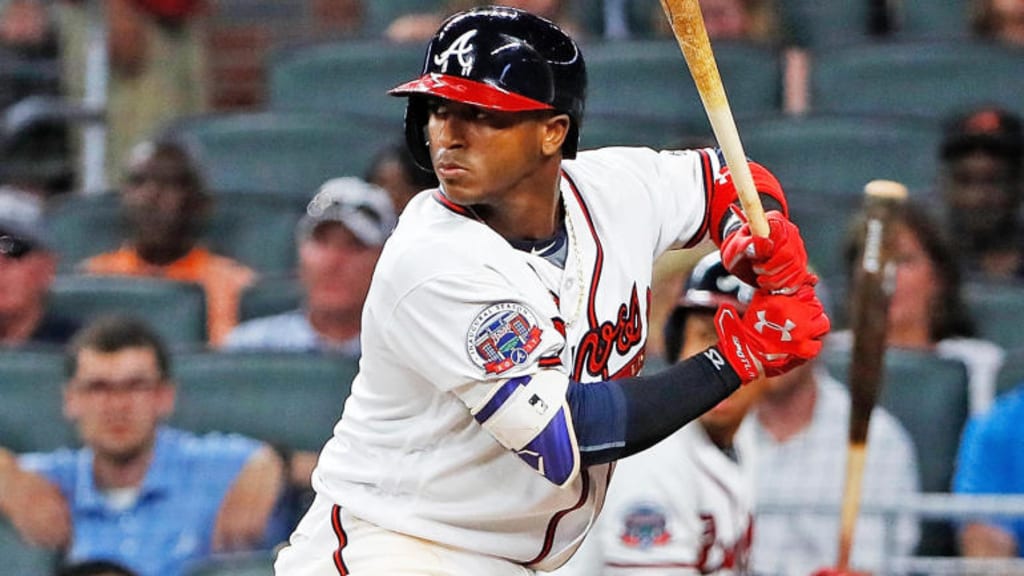 (cbssports.com)
(Stats as of 9/18)
It's well-known that the Braves have been rebuilding for awhile and have accumulated the best farm system in baseball. Headlined by a wealth of arms and arguably the best prospect, Ronald Acuna, the Braves are on their way to unleashing their farm in the near future. But they already have their cornerstone second baseman of the future in Ozzie Albies.
Albies, the switch-hitting twenty-year-old, was called up in the beginning of August and has done well posting a .293/.361/.467 line and a 115 wRC+ in 170 PAs. Pretty strong start for anyone but an incredible start considering that Albies is still a kid. His bat paired with his strong defense and base running has produced 1.4 fWAR in his 40 games played.
Albies very much matches the speedy profile that you expect to see from a second baseman. He's quick.

Albies is the dot third furthest on the right with a peak sprint speed of 29.1 ft/s, only behind Yoan Moncada and Dee Gordon amongst all second baseman.
As a baserunner, Albies stole 21 bags in AAA over 448 PAs this year and given his raw speed he'll be a plus runner in the big leagues. Of course he's still only 20 so there's a lot of development to happen.
But his speed is showing on his hits pretty well. Albies already has five triples and there's no reason to think he can't consistently take the extra base on a ball in the gap. Just take a look for yourself on this ball hit to right-center.
By my rough estimation it took Albies about 11.1 seconds to go from home to third from the right side of the batters box, an incredibly fast time.
Despite his age Albies has done well to carry over solid plate discipline with a BB% of 9.2% and K% of 15.5%. While some of the underlying numbers aren't as promising (31.9% O-Swing%), he's still swinging at a lot of pitches in the zone (top 15 in Z-Swing% among second baseman).
All in all, Albies has been remarkable at his position especially given his age.
The top five seasons by a twenty-year-old at second base:
1988 Roberto Alomar, 143 G, 3.9 fWAR
1886 Reddy Mack, 137 G, 3.4 fWAR
1957 Bill Mazeroski, 148 G, 2.6 fWAR
2017 Ozzie Albies, 42 G (and counting), 1.5 fWAR
And as much as I've made Albies to be a speed and all fields type hitter, there's still power potential in the future given his pull tendencies and that he hits more fly balls than ground balls. Add that with the fact that we're in this juiced ball era and someone like Albies could very well end up with 15+ HRs and 20+ steals. Pair that bat with a premier glove and Albies is the cornerstone of your franchise, a lesser version of Jose Altuve or Jose Ramirez.
Right now where Albies is, the question is whether or not he can develop more power. Otherwise he's a second baseman with plus plus speed, a plus glove, and a high batting average with solid plate discipline.
Rest assured Braves fans, the future is pretty bright and still a little ways off, but you're getting a glimpse at possibly the best the farm has to offer right now.
Reader insights
Be the first to share your insights about this piece.
Add your insights