Official Week 6 NFL Power Rankings
1-32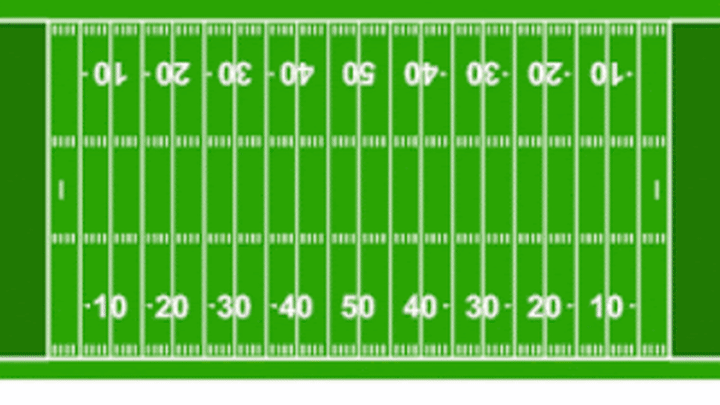 1. Green Bay Packers (4-0)
Bye Week
In a week where a number of top teams had their weaknesses on display, the Packers got to sit back and heal with a well timed early bye week and look strong going into Tampa.
Scary thought: If they beat the Bucs, they will have come out of the toughest part of their schedule at 5-0. Look at the rest of the way... This may be the team with the best shot at the top seed.
🏈🏈🏈🏈🏈🏈🏈🏈🏈🏈🏈🏈🏈🏈🏈🏈🏈🏈🏈🏈🏈🏈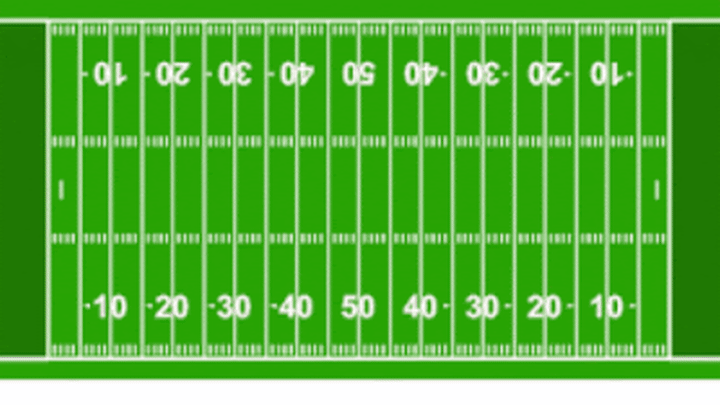 2. Kansas City Chiefs (4-1)
Lost to Las Vegas 40-32
If you have the firepower to go toe to toe with them, the Chiefs are vulnerable. We saw shades of that last week, but the Cam-less Pats didn't have that firepower. This week the Raiders did.
Scary Thought: The 2020 Chiefs' weaknesses are pretty similar to the 2019 Chiefs' weaknesses. And we see how that played out.
🏈🏈🏈🏈🏈🏈🏈🏈🏈🏈🏈🏈🏈🏈🏈🏈🏈🏈🏈🏈🏈🏈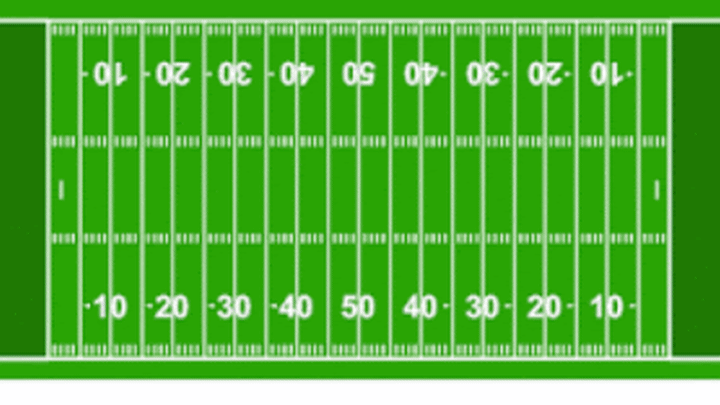 3. Baltimore Ravens (4-1)
Beat Cincinnati 27-3
If you had the Ravens D on your fantasy team, congrats. That D was absolutely stifling. Lamar Jackson was surprisingly contained for most of the game, but made plays when he needed to.
Scary Thought: NFL D's are starting to figure Lamar out... as they always do. He still looks like a top 5 QB.
🏈🏈🏈🏈🏈🏈🏈🏈🏈🏈🏈🏈🏈🏈🏈🏈🏈🏈🏈🏈🏈🏈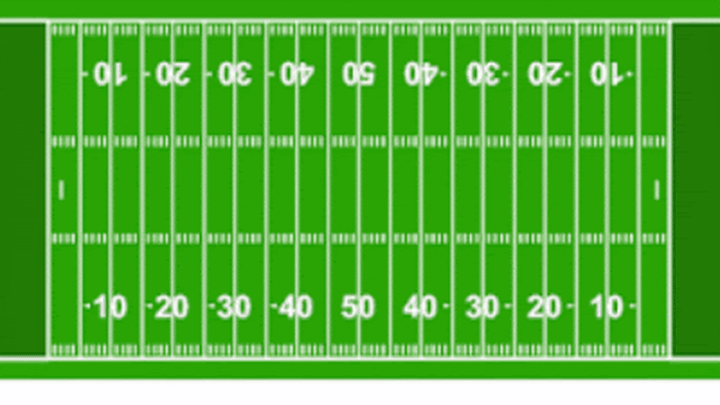 4. Seattle Seahawks (5-0)
Beat Minnesota 27-26
We caught a lot of comment hate last week for having the Seahawks at #6. This was why... it took a gift to beat Minnesota. Make no mistake... Russel Wilson is absolutely incredible. The Seahawks, outside of #3, are incredibly average. He can't carry them for 16 games. The good news? Other than the Rams and Cardinals twice and the Bills, the rest of the schedule looks like the first part.
Scary thought: There aren't many players who can take an entire team on their back and carry them. Wilson does it every week.
🏈🏈🏈🏈🏈🏈🏈🏈🏈🏈🏈🏈🏈🏈🏈🏈🏈🏈🏈🏈🏈🏈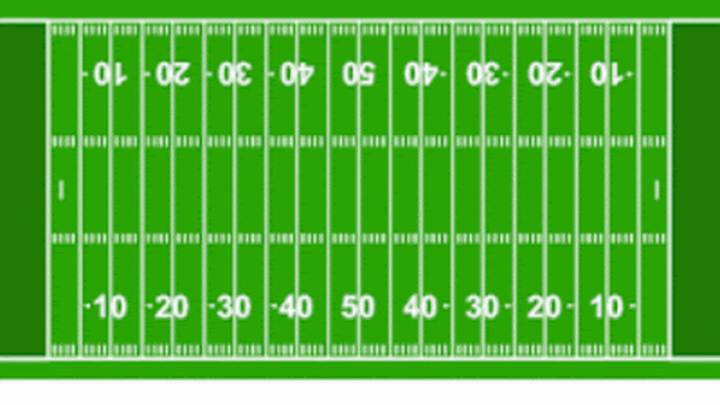 5. Tennessee Titans (4-0)
Beat Buffalo 42-16
So the question after the turbulent last two weeks for the Titans was... how would they react on the field? The answer? Holy sh*t. Last year's late season run doesn't look so fluke-ish now, does it?
Scary Thought: What if they are this good?
🏈🏈🏈🏈🏈🏈🏈🏈🏈🏈🏈🏈🏈🏈🏈🏈🏈🏈🏈🏈🏈🏈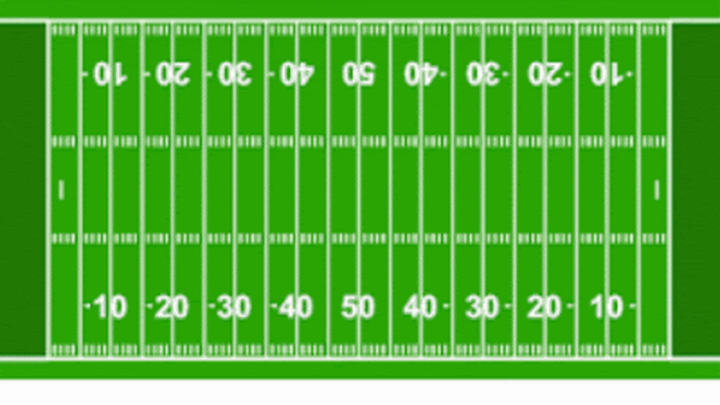 6. Los Angeles Rams (4-1)
Beat Washington 30-10
The Rams handled their business against The Nameless. 30 points on a wet day like that ain't bad. The next 3 games are all very winnable; this team could easily be 7-1 going into the Seattle game.
Scary thought: If Russel Wilson does falter along the way, the Rams will take charge of the NFC West.
🏈🏈🏈🏈🏈🏈🏈🏈🏈🏈🏈🏈🏈🏈🏈🏈🏈🏈🏈🏈🏈🏈
7. Cleveland Browns (4-1)
Beat Indianapolis 32-23
It's time to say it. The Browns are for real. Yes, Baker Mayfield is a gunslinger. Cleveland fans... watch old film of Brett Favre. Every game there will be a few plays that will have you leaping off of the couch. And every game he will drive you nuts with a few WTH plays. But with all of the talent at the skills... and the soft schedule from here on out. The Browns should win ten games... and might win 11 or 12.
Scary Thought: this team has pro bowl caliber RBs and receivers coming out of it's @ss...
🏈🏈🏈🏈🏈🏈🏈🏈🏈🏈🏈🏈🏈🏈🏈🏈🏈🏈🏈🏈🏈🏈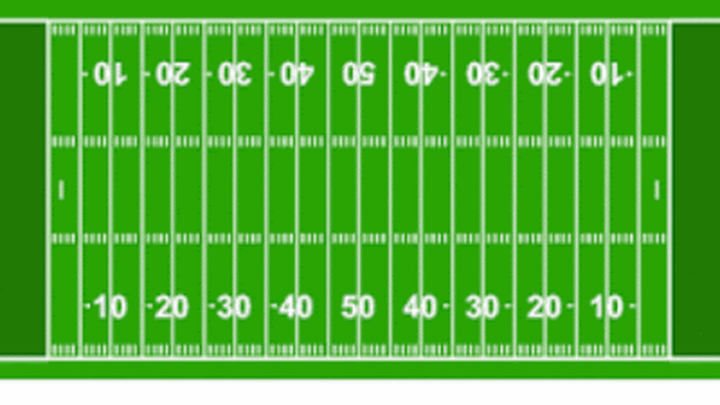 8. Buffalo Bills (4-1)
Lost to Tennessee 42-16
Don't take this game at face value. Still one of the NFL's better teams, but they got caught by injuries and a Titans' team that was obviously looking to blow off some frustration.
Scary Thought: What if we all overestimated the Bills?
🏈🏈🏈🏈🏈🏈🏈🏈🏈🏈🏈🏈🏈🏈🏈🏈🏈🏈🏈🏈🏈🏈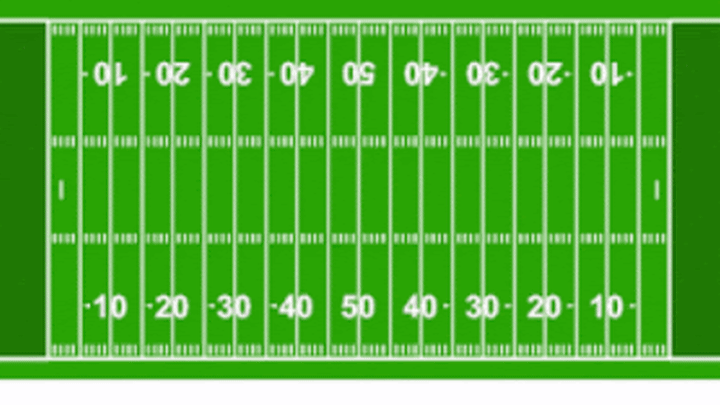 9. New Orleans Saints (3-2)
Beat LA Chargers 30-27
Can we all stop with the "Drew Brees is washed up" talk now? Has he lost a step? Of course. He's [email protected] 60. But he's still Drew Brees.
Scary Thought: Brees is starting to build chemistry with Emmanuel Sanders. Imagine how this team will look now with Michael Thomas back. One word: Terrifying.
🏈🏈🏈🏈🏈🏈🏈🏈🏈🏈🏈🏈🏈🏈🏈🏈🏈🏈🏈🏈🏈🏈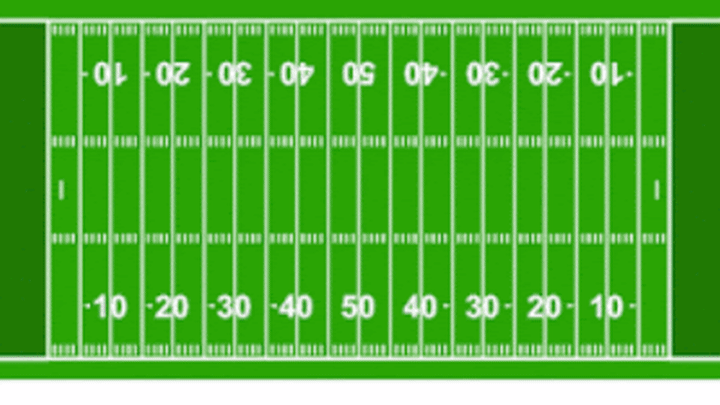 10. New England Patriots (2-2)
COVID Bye
Imagine if you saw those two words last year. Only in 2020.
Scary Thought: Belichick. That is all.
🏈🏈🏈🏈🏈🏈🏈🏈🏈🏈🏈🏈🏈🏈🏈🏈🏈🏈🏈🏈🏈🏈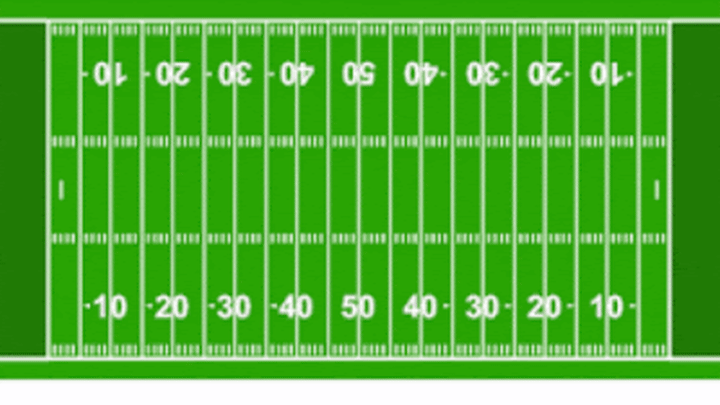 11. Pittsburgh Steelers (4-0)
Beat Philadelphia 38-29
Another week, another unimpressive win against a bad team. 4-0 is 4-0, but don't buy it. They've used up most of the bad teams in the league; the schedule gets real now. This is where we find out that this is just an 8-8 team masquerading as a contender.
Scary Thought: Fourth game. Four TDS. If this wasn't a 1984 of a QB class, he'd be a shoe in for ROY.
🏈🏈🏈🏈🏈🏈🏈🏈🏈🏈🏈🏈🏈🏈🏈🏈🏈🏈🏈🏈🏈🏈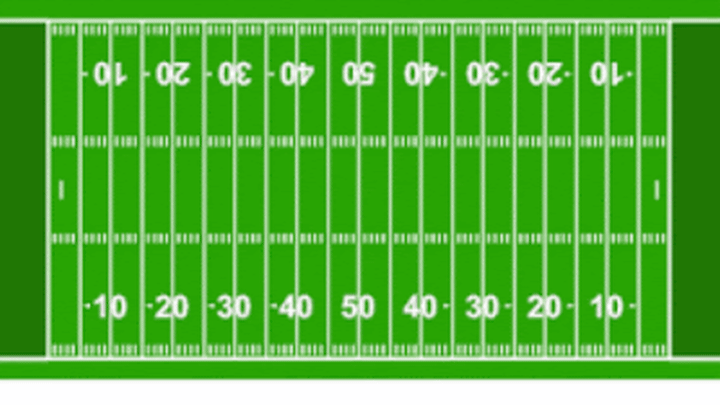 12. Las Vegas Raiders (3-2)
Beat Kansas City 40-32
That was as good as I've seen David Carr look in recent memory. The Raiders played, well... Raiders football. Power running and the deep ball. And there were moments in the second half where they looked dominant. Changing of the guard? No. But the Raiders can hang with anyone when they're at their best... now if they could just find consistency. The D had it's moments, but still the weak side of this team.
Scary Thought: They handled the Chiefs... on a day where the Chiefs didn't look bad.
🏈🏈🏈🏈🏈🏈🏈🏈🏈🏈🏈🏈🏈🏈🏈🏈🏈🏈🏈🏈🏈🏈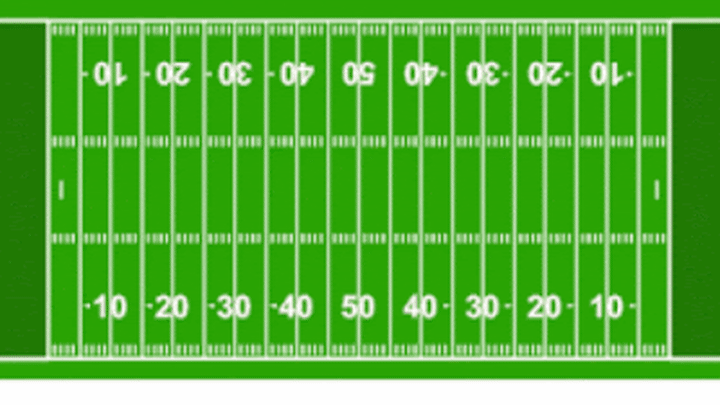 13. Tampa Bay Buccaneers (3-2)
Lost to Chicago 20-19
I wasn't even sure how to feel after this game. I can't stand Tom Brady; take your damn 17 Super Bowl Rings and go the hell home. Old @ss. But actually seeing him look old... it was disturbing. If the Bucs play like that against the Packers they'll get blown off the field.
Scary Thought: The Bucs haven't put all the pieces together. When they do...
🏈🏈🏈🏈🏈🏈🏈🏈🏈🏈🏈🏈🏈🏈🏈🏈🏈🏈🏈🏈🏈🏈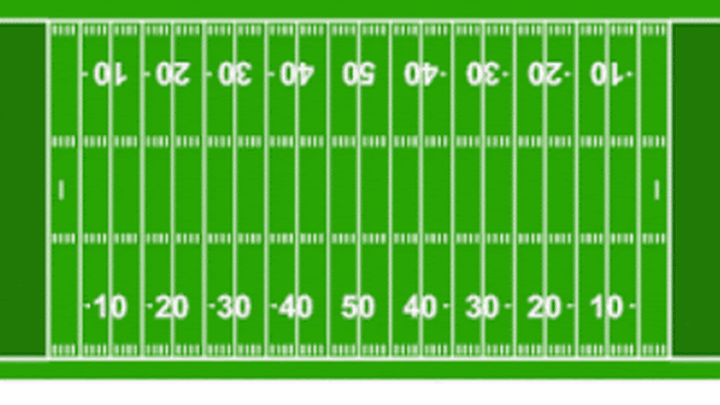 14. Chicago Bears (4-1)
Beat Tampa Bay 20-19
I don't know what to say on the Bears side, either. How in the hell is this team 4-1? My hat goes off to Nick Foles, though, and for the staff for realizing that Trubisky really is just Cutler the sequel.
Scary Thought: Khalil Mack. The defensive version of Russel Wilson.
🏈🏈🏈🏈🏈🏈🏈🏈🏈🏈🏈🏈🏈🏈🏈🏈🏈🏈🏈🏈🏈🏈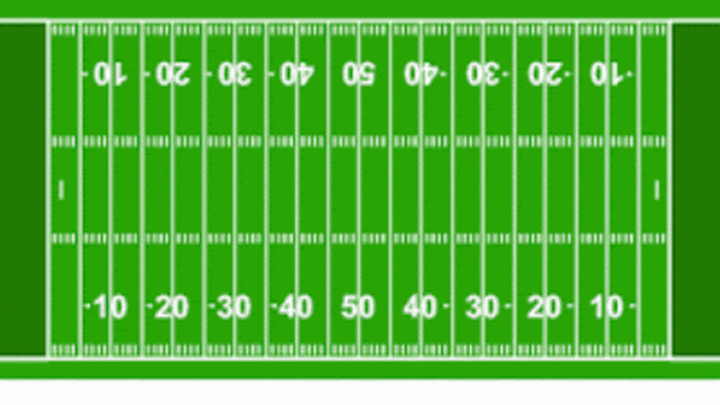 15. Carolina Panthers (3-2)
Beat Atlanta 23-16
For those who wrote off a Panthers team that didn't rally have much in the way of expectations to begin with when CMC went down: look again. Teddy Bridgewater has been outstanding the last couple of weeks. And with Chicago and Atlanta again in the next 3 games, this team could easily be 5-3 at the halfway point. With that extra wild card team out there, the Panthers are a legit playoff contender.
Scary Thought: The Panthers continue to improve... and then CMC returns.
🏈🏈🏈🏈🏈🏈🏈🏈🏈🏈🏈🏈🏈🏈🏈🏈🏈🏈🏈🏈🏈🏈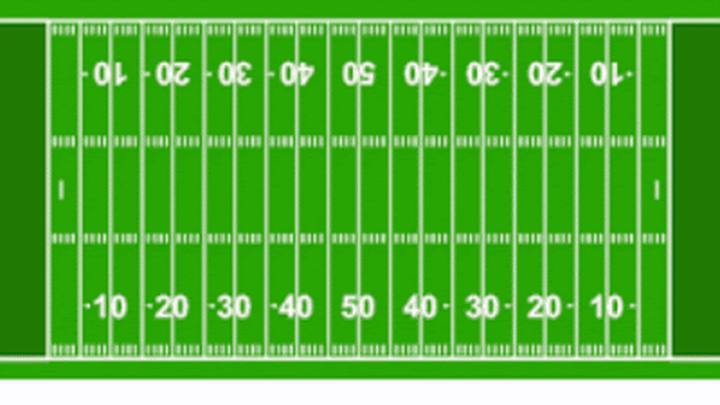 16. Arizona Cardinals (3-2)
Beat NY Jets 30-10
It goes without mentioning it that DeAndre Hopkins is a monster. But I'll mention it anyway. The Cards didn't look great through 3 quarters, but they did what good teams do; got an inferior opponent on the ropes and finished them.
Scary Thought: Kyler with another month of chemistry building with Hopkins.
🏈🏈🏈🏈🏈🏈🏈🏈🏈🏈🏈🏈🏈🏈🏈🏈🏈🏈🏈🏈🏈🏈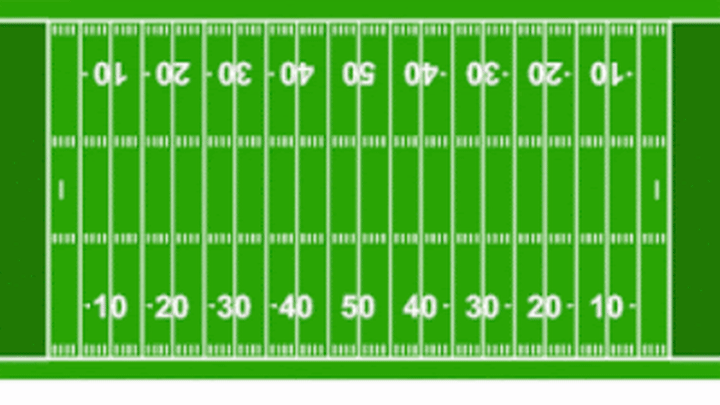 17. Indianapolis Colts (3-2)
Lost to Cleveland 32-23
I'll say it again this week; if the Colts are on O in the red zone and Jonathan Taylor isn't on the field... Reich needs his @ss kicked. Philip Rivers isn't good enough anymore to carry a team.
Scary Thought: If the running game picks up and Rivers is still fresh in December... when they'll need him to win games... the Colts could surprise folks.
🏈🏈🏈🏈🏈🏈🏈🏈🏈🏈🏈🏈🏈🏈🏈🏈🏈🏈🏈🏈🏈🏈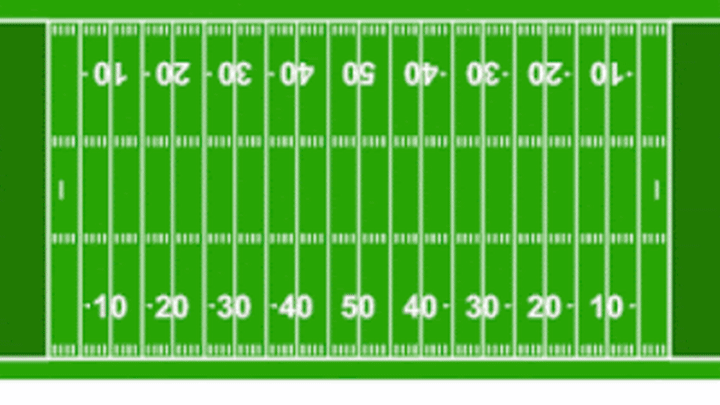 18. Miami Dolphins (2-3)
Beat San Francisco 43-19
If you tell me you saw this one coming, you're a liar. Fitz was out there looking like Dan Marino. The 'Phins might be better than a lot of us thought. If they can steal a win or two against better teams, there are enough bad teams left on the slate that this team could actually slip into the playoffs.
Scary Thought: What if they really are as good as they looked this week?
🏈🏈🏈🏈🏈🏈🏈🏈🏈🏈🏈🏈🏈🏈🏈🏈🏈🏈🏈🏈🏈🏈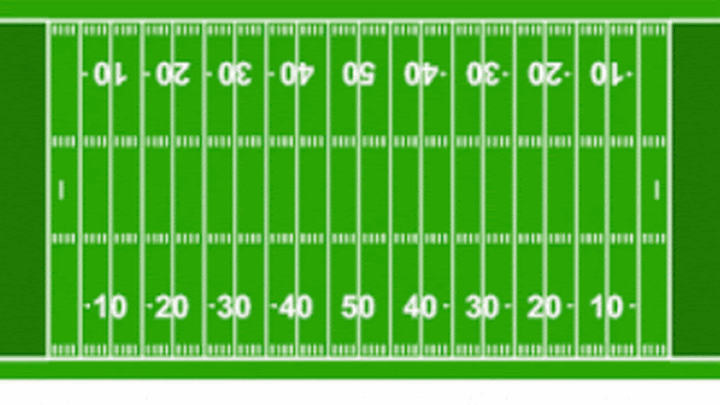 19. Los Angeles Chargers (1-4)
Lost to New Orleans 30-27
Justin Herbert continues to get better and better every week. And people forget this isn't a team without talent. Not likely they'll get it together in time for a playoff push, but look for the kid to start winning some games. Soon.
Scary Thought: Herbert is still so young he has Formula on his breath.
🏈🏈🏈🏈🏈🏈🏈🏈🏈🏈🏈🏈🏈🏈🏈🏈🏈🏈🏈🏈🏈🏈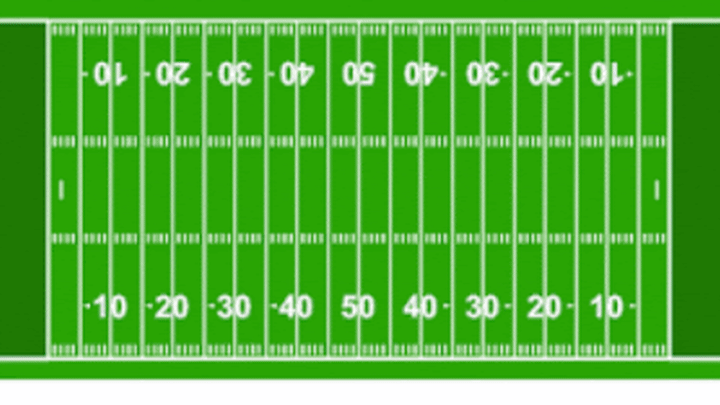 20. Dallas Cowboys (2-3)
Beat NY Giants 37-34
I'm just going to say it. The Dallas Cowboys are garbage. Mike McCarthy is garbage. And don't talk to me about Dak Getting hurt. My heart goes out to him, and I pray for a swift recovery, but the Cowboys were in a shootout with a high school team when he did go down. The G-Men scored almost as many points in this game as they had all season. This might actually help the Cowboys, at least for 2020. With Dak out, Zeke will get those carries. And that's the recipe for success in Dallas. I wouldn't count on McCarthy getting that, though.
Scary Thought: Even without Dak, the Cowboys are among the most talented rosters in football. And Andy Dalton is no slouch. The rest of the schedule is soft. They're in the NFC East. And they still might not make the playoffs.
🏈🏈🏈🏈🏈🏈🏈🏈🏈🏈🏈🏈🏈🏈🏈🏈🏈🏈🏈🏈🏈🏈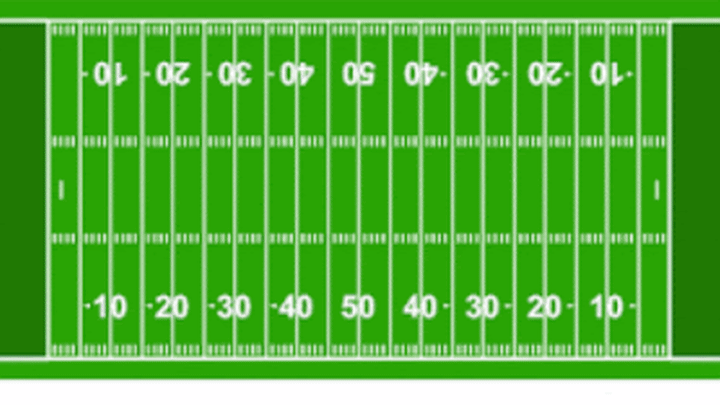 21. Minnesota Vikings (1-4)
Lost to Seattle 27-26
Not kicking that field goal may be the most unquestionably stupid call I've seen in years. I'm all about aggressive, but... [email protected] And it's too bad... this was the best the Viqueens have looked all year.
Scary Thought: As Cousins goes, so goes this team. Good luck with that.
🏈🏈🏈🏈🏈🏈🏈🏈🏈🏈🏈🏈🏈🏈🏈🏈🏈🏈🏈🏈🏈🏈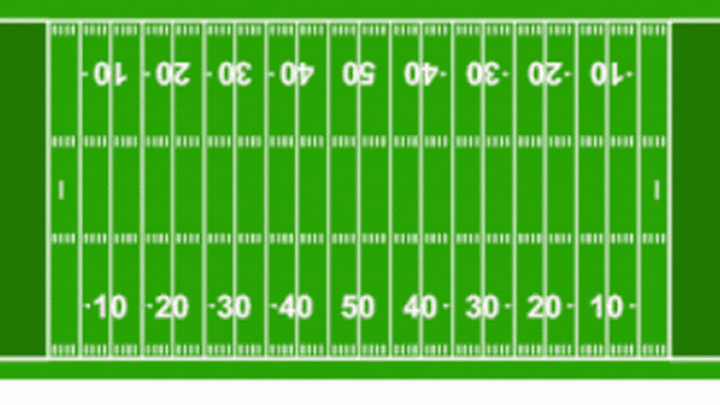 22. San Francisco 49ers (2-3)
Lost to Miami 43-17
Wow. There's just not much else to say. Jimmy G was terrible. In fact, pretty much everything about this game was terrible. And there isn't much room for optimism at this point; over the next month and a half the schedule is brutal. 'Niners could be out of the playoff picture before the halfway point.
Scary Thought: The 'Niners have to suit up again this week.
🏈🏈🏈🏈🏈🏈🏈🏈🏈🏈🏈🏈🏈🏈🏈🏈🏈🏈🏈🏈🏈🏈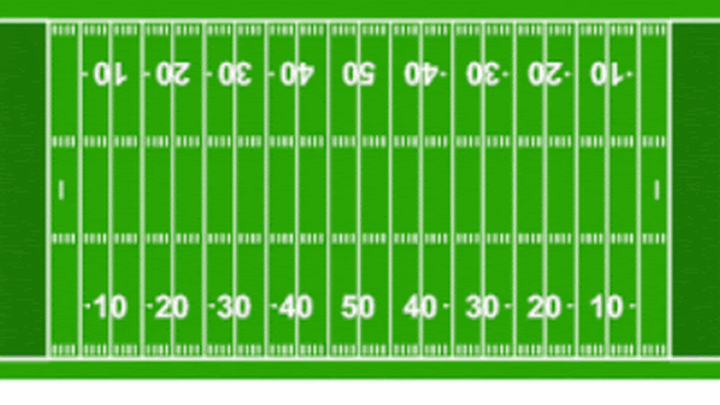 23. Philadelphia Eagles (1-3-1)
Lost to Pittsburgh 38-29
You gotta give Carson Wentz credit where it's due. This is a shadow of his past Iggles teams, but they left it on the field against the Steelers. There just isn't much to leave.
Scary Thought: The NFC East is so bad the Eagles are legitimate contenders.
🏈🏈🏈🏈🏈🏈🏈🏈🏈🏈🏈🏈🏈🏈🏈🏈🏈🏈🏈🏈🏈🏈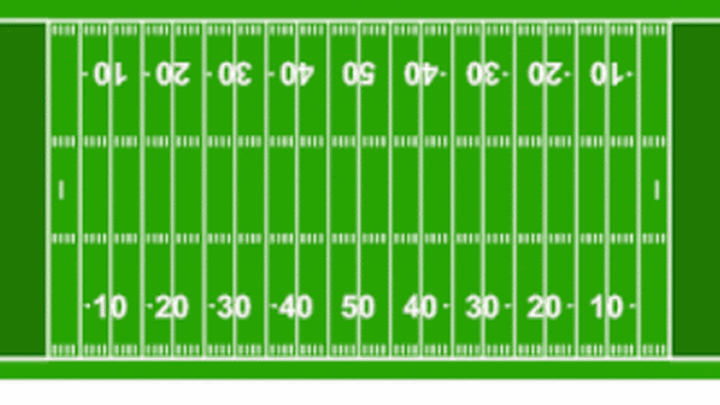 24. Houston Texans (1-4)
Beat Jacksonville 30-14
It wasn't the most impressive win, although the score looked good. That first win really looked good. The Texans will continue to improve; Watson is adjusting to life AD.... after DeAndre. There will be more wins, though, and this could be a spoiler team by the end of the year.
Scary Thought: This is going to be a long year... and rough years are what build great QBs. Deshaun will have the last laugh.
🏈🏈🏈🏈🏈🏈🏈🏈🏈🏈🏈🏈🏈🏈🏈🏈🏈🏈🏈🏈🏈🏈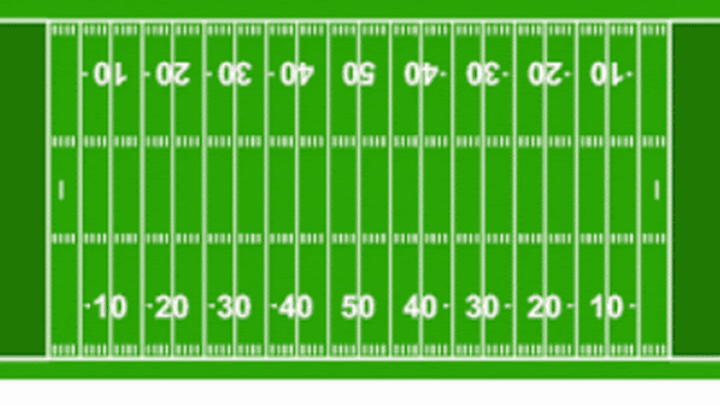 25. Cincinnati Bengals (1-3-1)
Lost to Baltimore 27-3
A reminder that as good as Joe Burrow is, he's still a rookie. And man, did he look like a rookie. It seemed like he spent more time on the ground than upright. Lost in this @ass whooping... the Bengals D actually looked good. You'd never know it by the score, but they contained Lamar Jackson for most of the game.
Scary Thought: Burrows and Mixon with an O line.
🏈🏈🏈🏈🏈🏈🏈🏈🏈🏈🏈🏈🏈🏈🏈🏈🏈🏈🏈🏈🏈🏈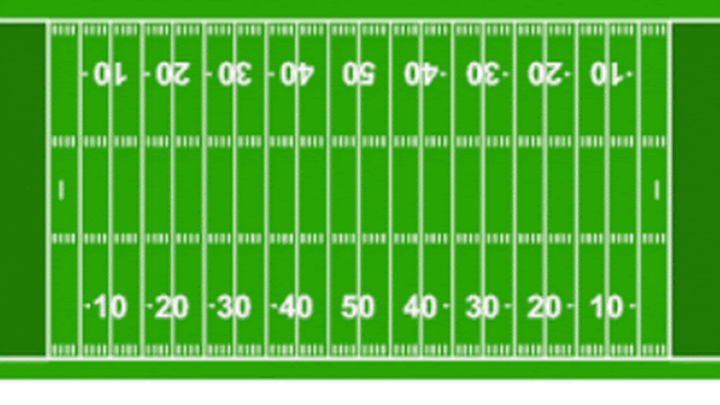 26. Detroit Lions (1-3)
Bye Week
At least they can't lose on a Bye.
Scary Thought: Matthew Stafford spending his career literally anywhere else.
🏈🏈🏈🏈🏈🏈🏈🏈🏈🏈🏈🏈🏈🏈🏈🏈🏈🏈🏈🏈🏈🏈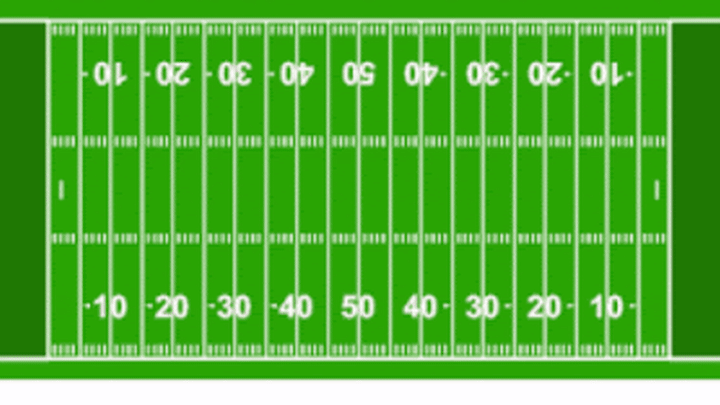 27. Atlanta Falcons (0-5)
Lost to Carolina 23-16
This is a team that could easily finish the year with only 2 or 3 wins. The back half of the schedule gets a lot more difficult. It's hard to watch them; most of the pieces are there, but this is still a shell of what used to be a good team. And now they'll have to break in a new coach. Going to be a long year in the ATL.
Scary Thought: Sometimes QBs hang on too long.
🏈🏈🏈🏈🏈🏈🏈🏈🏈🏈🏈🏈🏈🏈🏈🏈🏈🏈🏈🏈🏈🏈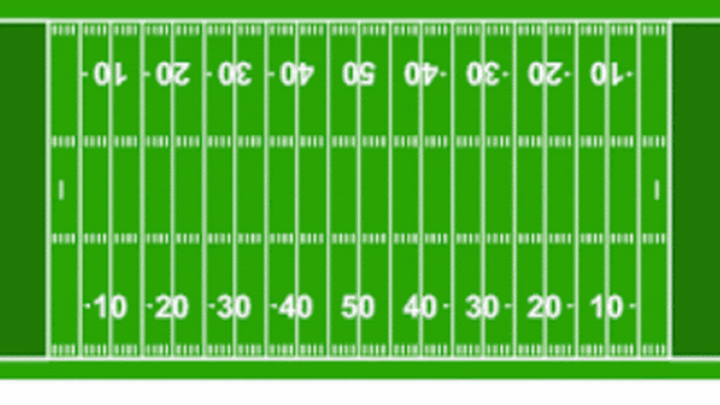 28. Jacksonville Jaguars (1-4)
Lost to Houston 30-14
There are moments when Minshew is amazing. The rest of the time this team looks like exactly what it is... a rebuilding project.
Scary Thought: Minshew after a couple of years building around him.
🏈🏈🏈🏈🏈🏈🏈🏈🏈🏈🏈🏈🏈🏈🏈🏈🏈🏈🏈🏈🏈🏈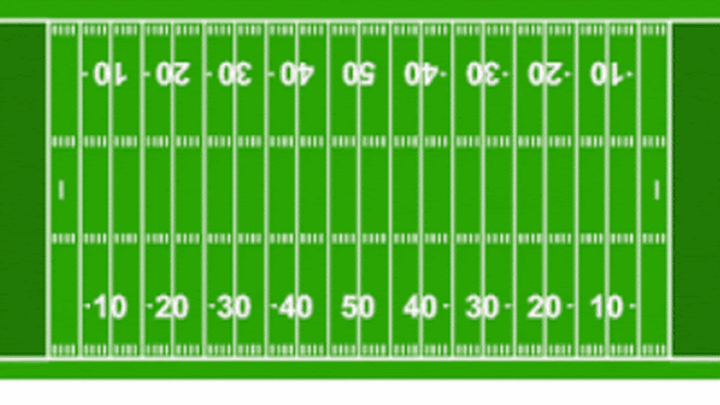 29. Washington Nameless (1-4)
Lost to LA Rams 30-10
What did we learn this week? Dwayne Haskins isn't the problem. And Josh Allen and Alex Smith aren't the answer. Benching him is a typical Washington bad move.
Scary Thought: There will come a day when Haskins comes back and shows this team what they threw away.
🏈🏈🏈🏈🏈🏈🏈🏈🏈🏈🏈🏈🏈🏈🏈🏈🏈🏈🏈🏈🏈🏈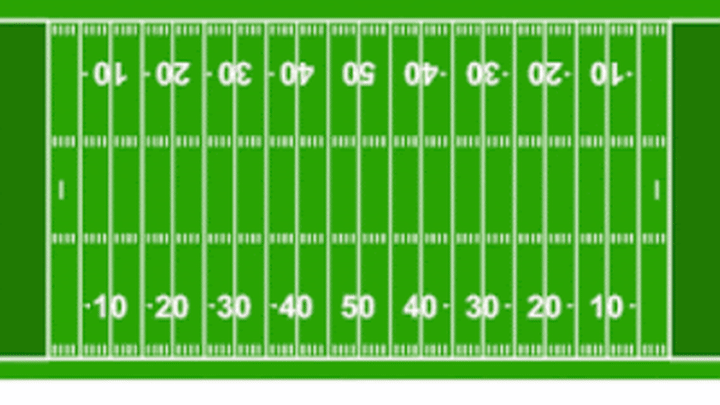 30. Denver Broncos (1-3)
COVID Bye
Scary Thought: The Broncos won't be favored again in 2020.
🏈🏈🏈🏈🏈🏈🏈🏈🏈🏈🏈🏈🏈🏈🏈🏈🏈🏈🏈🏈🏈🏈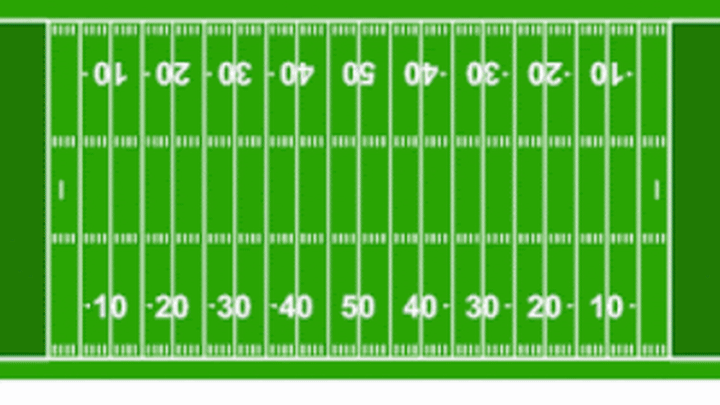 31. New York Giants (0-5)
Lost to Dallas 37-34
You gotta feel bad for the Giants. going toe to toe with the Cowboys, Zak goes down... this may be the best shot at a W in 2020. And they still found a way to blow it. My biggest schedule regret for this year? No Jets/Giants. That might be better than the Super Bowl.
Scary Thought: What you saw this week is as good as it gets for the G-men.
🏈🏈🏈🏈🏈🏈🏈🏈🏈🏈🏈🏈🏈🏈🏈🏈🏈🏈🏈🏈🏈🏈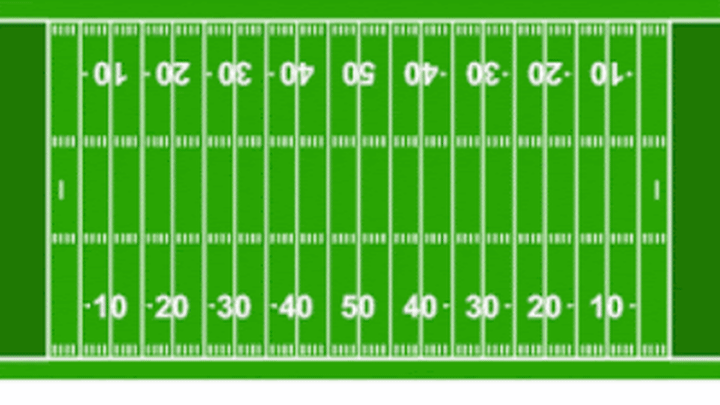 32. New York Jets (0-5)
Lost to Arizona 30-10
This was actually a decent game for almost 3 quarters; when you're as bad as the Jets, I guess moral victories count. Considering the fact that he has no O line, 71 year old Joe Flacco really didn't look bad.
Scary Thought: I can legitimately think of half a dozen college teams that could beat the J-E-T-S.
🏈🏈🏈🏈🏈🏈🏈🏈🏈🏈🏈🏈🏈🏈🏈🏈🏈🏈🏈🏈🏈🏈