IPL 2021 | World Cricket
Scroll down to read the entire story!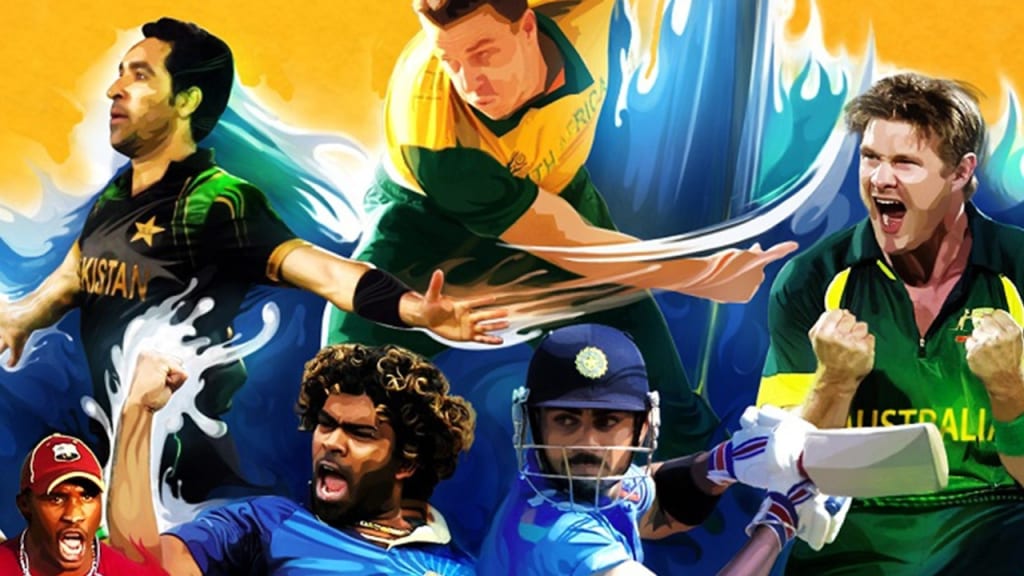 IPL Playoffs 2021 Qualification Scenarios after 39 league matches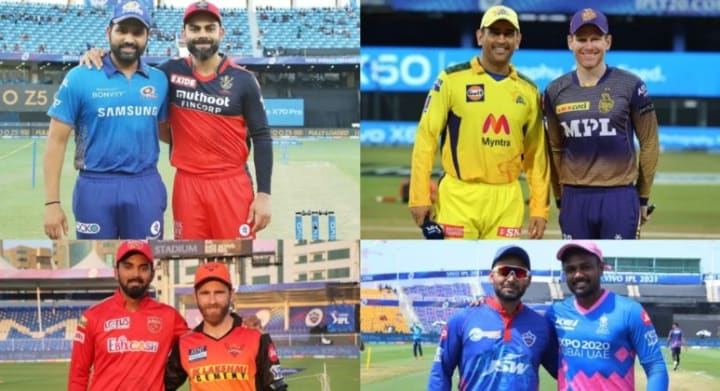 The race to IPL Playoffs 2021 is on. Two teams are ahead of the rest of the teams in this race, while one team is unlikely to make it to the final 4. Last year, the Mumbai Indians, the Delhi Capitals, the Royal Challengers Bangalore and the Sunrisers Hyderabad were the four teams that made it to the playoffs.
This year, it is very likely that we will have a different lineup. Looking at the current standings, one can surely say that the top four teams this year will be different to the lineup we had last year. Normally, 16 points are enough for a team to qualify for playoffs. Speaking of IPL 2021 Playoffs, here's a look at the qualification scenarios for all teams after 39 league games:
1. Delhi Capitals
Delhi Capitals have almost qualified for the IPL 2021 Playoffs. They have won eight of their ten matches so far. They are likely to finish in the Top 2.
2. Chennai Super Kings
MS Dhoni's Chennai Super Kings are number one in IPL 2021 Standings after the 39 league matches. CSK have eight wins in ten games. They have 16 points to their name and likely to finish in Top 2.
3. Royal Challengers Bangalore
After the win against MI, RCB have 12 points in ten matches. The Bangalore-based franchise will aim to win their next two-three matches and solidify their place in the Top 4.
4. Kolkata Knight Riders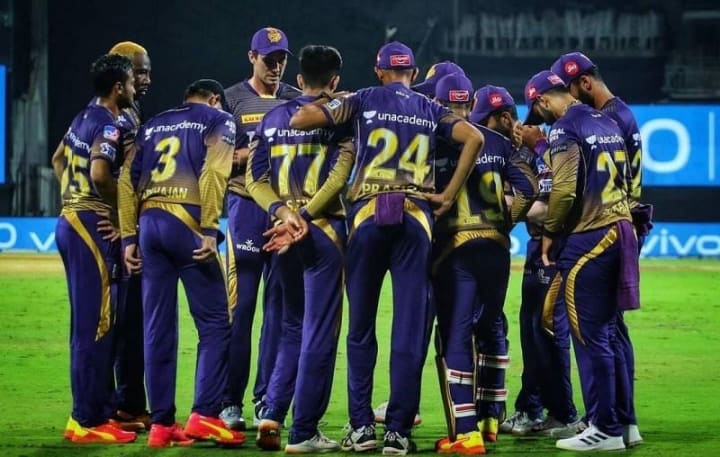 Kolkata Knight Riders are currently in the Top 4, with four wins in ten matches. They could have defeated CSK yesterday but lost by a close margin. They are strong contenders for IPL 2021 Playoffs. They need minimum 3 wins.
5. Punjab Kings
Punjab Kings have kept their playoffs hopes alive by defeating Sunrisers Hyderabad. Like KKR, they have won four of their ten matches in IPL 2021. They should aim for 16 points and make it to playoffs.
6. Rajasthan Royals
RR have played only nine matches in IPL 2021. They have won four matches. Their next matches are against SRH, RCB, CSK, MI and KKR. If they win four of their five games, RR can qualify for IPL 2021 Playoffs.
7. Mumbai Indians
Two-time defending champions Mumbai Indians are currently in the bottom 2. But if MI can win their remaining games by decent margins, they can still make it to Top 4.
8. Sunrisers Hyderabad
Sunrisers Hyderabad are the only team with less than eight points in IPL 2021 right now. The Orange Army has won just a single game and is unlikely to qualify for the next round.
Next Story :
No drastic change in my focus, batting role even without captaincy: Iyer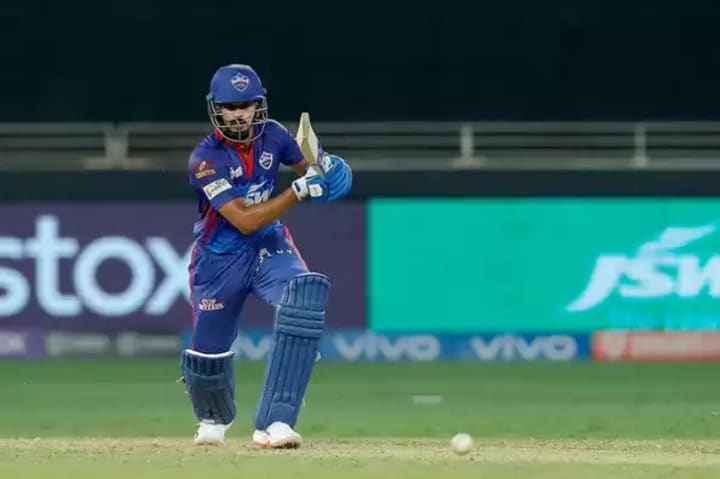 It's been a tough last few months for Shreyas Iyer. Having dislocated his left shoulder in the opening ODI against England earlier this year, Iyer not only missed the first half of the IPL back in India but also barely made it to the T20 World Cup as one of the three reserves picked by India. BCCI Chairman of Selectors Chetan Sharma was candid in admitting that the selection panel wasn't quite sure about Iyer's fitness and the extent of his recovery, and that they would watch him closely during the IPL.
With that in mind, Iyer's unbeaten 47 off 41 balls in Delhi Capitals's eight-wicket win over SunRisers Hyderabad were welcome runs in more ways than one. The 26-year-old said he was "not satisfied, not content" with his performance in what was a successful comeback match. "It's a really good feeling to be honest, I wouldn't say that I'm satisfied because the hunger has just gone up," Iyer said. "And the appetite keeps on increasing every match you play. So yeah, I'm not satisfied, not content." Iyer also recounted his time on the sidelines and credited his family and friends for keeping things breezy for him.
"I have a very close-knit family and friends and they never made me feel that I was going through an injury," he said. "Firstly, you know when I got injured, it was really difficult for me to adapt to the fact that I was injured because I keep doing so many activities here and there. And I never think about that situation (injuries) and that happened. So it was really tough for me to adapt. But as I mentioned earlier, close-knit families and friends really kept me busy. They kept me in a positive frame of mind and never made me feel that you know I'm going through an injury. But when the rehab started and I started gaining strength, that feeling was really amazing. And that put me in a really good frame of mind that I will come back positive and strong."
Iyer comes back into a very different Delhi side, with Rishabh Pant now at the helm of affairs. The management decided to stick to Pant as captain despite Iyer being available for selection but it hasn't really affected Iyer's role as a batsman in the side, he said. "Look when I got the captaincy, I was in a really different frame of mind. My decision making and temperament were very good and that helped me in the last two years. Change in captaincy is part of the decision making of the franchise and whatever decision they took, I respect that. Rishabh has been leading well since the start of the season, so they must have thought they'd continue him till the end of the season," Iyer said.
"For me, there's no drastic change that I am more focused during batting now as compared to when I was captain. I like soaking the pressure, when there's pressure the challenges increase and I try to get myself in the mindset that I perform well when the going's tough. When I went in today, there was some pressure to win the game and the wicket was also playing uneven. Mindset was that I have to finish the game as one of the main members of the team. Whenever I play, my aim is to play until the last ball and take my team to victory.
"I know my role pretty well. It is always based on the situation. But my intent has always been positive. And I see to it that I have that aggressive nature when I step onto the wicket, you know, irrespective of the situation we are facing. And you know, I've been maintaining that rhythm right from the start. Even before my injury, I was in that frame of mind and I'm still continuing with the same approach. And my routines and process have been on point so you know, the preparation or the boxes that are ticked before coming here, that really states that I'm in a great frame of mind and I have to just keep backing my instincts and that's what I've been doing. And this is just the first game. It's a long leg and hopefully you know why I keep performing the way I'm doing right now and see to it that we will lift the championship."