Handicapping Friday's NCAA Men's Tournament Games
Best Bets for Friday's Games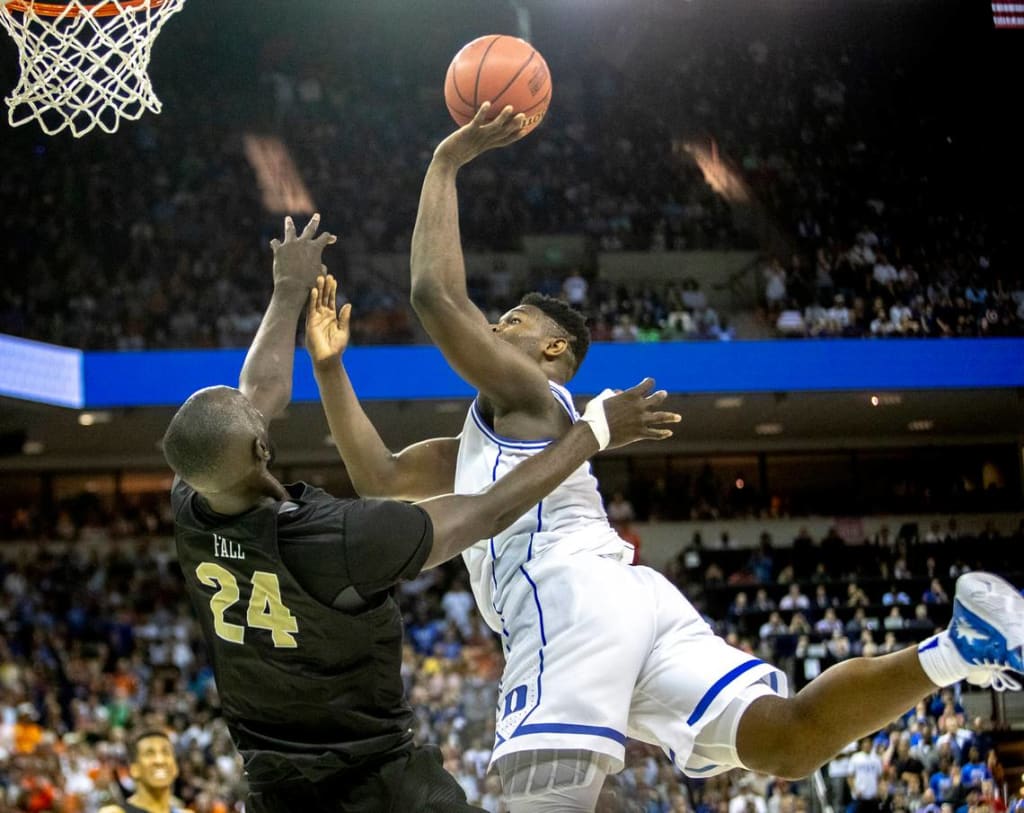 After a tournament full of chalk, Thursday's sweet 16 games featured two upsets and both Gonzaga and Virginia got a scare. Will we see more of the same during Friday's slate?
LSU (3) vs. Michigan State (2)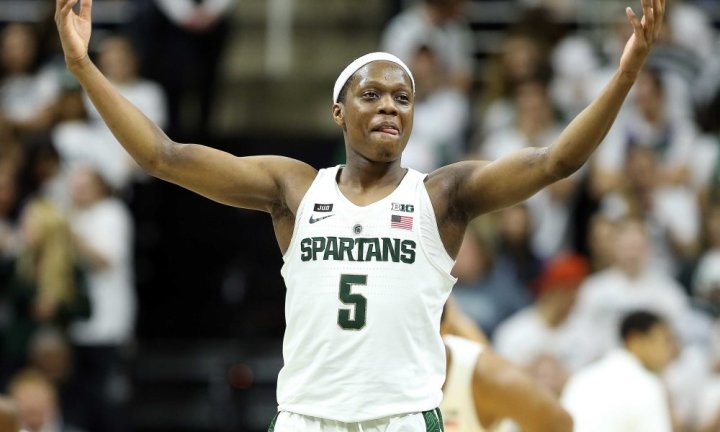 The Line: Michigan State -6.5
The Total: 149
LSU entered the tournament over-shadowed by controversy involving their head coach, Will Wade, and an FBI investigation into a recruiting scandal. After an early exit in the SEC Tournament, a lot of people were down on this LSU squad, but they gutted out two wins to open the tournament against a gritty Yale team and a talented Maryland group. The Tigers, led by guard Tremont Waters, are a tight defensive group who likes to turn you over and run in transition, something they did exceptionally well against Yale in the round of 64. The Spartans turn the ball over a lot, 13 per game, which LSU will take great advantage of if they are not careful.
The Spartans are one of the most offensively efficient teams in the country and lead the nation in assist percentage. The Spartans, also led by an exceptional guard in Cassius Winston, are a great defensive team as well, and rank third in opponent's field goal percentage at 37.7 percent. In a game that looks to be extremely close, I'm going to roll with the more experienced team and the best player on the court, in Winston. I think Michigan State's offense is just going to be too much for LSU to handle, and the Spartans should be able to pull away in the last five minutes or so.
The Bet: Michigan State -6.5
Auburn (5) vs. UNC (1)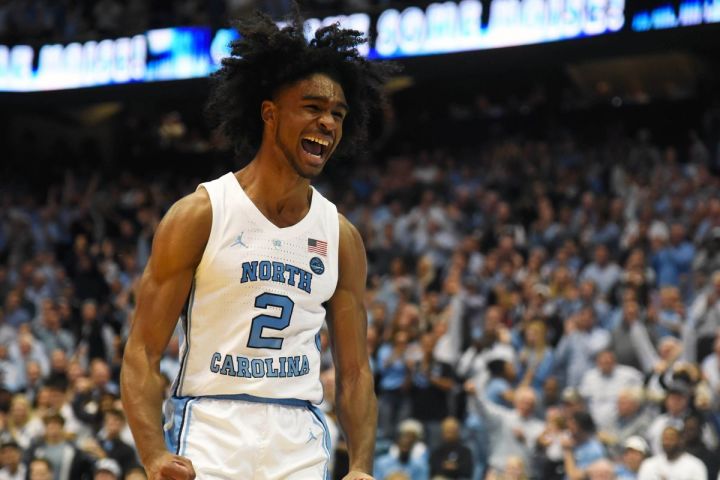 The Line: UNC -5.5
The Total: 165
If you like offense, make sure to tune into this game, folks, because it is going to be a shootout. These two teams love to run up and down the court and shoot the three ball exceptionally well. The Tarheels rank third in points per game at 86.1, and the Tigers rank 36th with 79.5 per game. Auburn also takes the second most three-pointers a game in the country, and they hit them at 37.6 percent. These teams are pretty evenly matched in the way the play and how talented they are on offense, but one place where UNC will give Auburn fits is on the boards. Auburn has no match for UNC's size inside, and UNC has a rebounding margin of +10.5 while Auburn's sits at -3.5. When playing a team as talented as UNC is on the offensive end, you cannot afford to give them second chances, but that is what is likely to happen. Auburn's reliance on the three ball will get them in trouble, and in this game they will be unable to keep up with the Tarheel's balanced offensive attack. UNC should handle the Tigers with relative ease.
The Bet: UNC -5.5
Leaning Towards: Over 165
Virginia Tech (4) vs. Duke (1)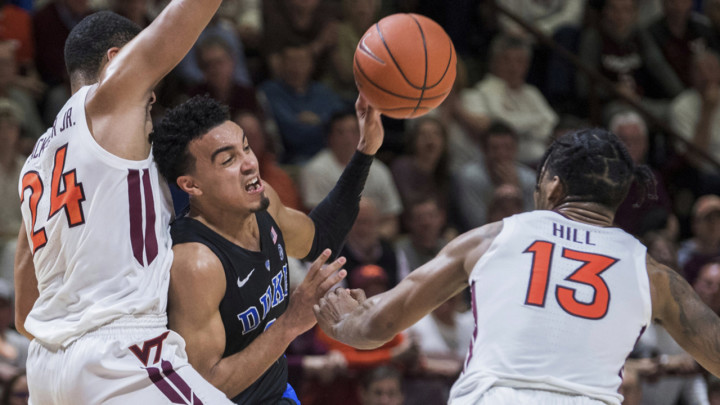 The Line: Duke -7
The Total: 143
This game is a rematch of a February ACC match between these two teams, and it will look almost nothing like the first one. In Virginia Tech's five-point win over Duke earlier this season, the Hokies were missing point guard Justin Robinson, and Duke was missing projected number one pick, Zion Williamson. As much as I would love to use that game as a baseline for predicting this one, Duke is just a completely different team when Zion plays. When Duke is healthy and playing its best ball, they are far and away the best team in the country, plain and simple. Typically, after a team like Duke wins a game they should have lost, like their round of 32 win over UCF, they come back out and put people's fear to rest. While I do think Duke will win, despite their struggles from the three, I expect Virginia Tech to be able to keep it close just as UCF did. The blueprint is out on beating Duke. You have to force the players not named RJ Barrett and Zion Williamson to beat you. While I don't think Virginia Tech is talented enough to beat Duke at full strength, I do know this: Duke is awful at covering. Duke is 3-7 against the spread in their last 10 games, and I don't expect them to cover here. Duke wins a game that was never really as close as the score will end up being.
The Bet: Virginia Tech +7
Houston (3) vs. Kentucky (2)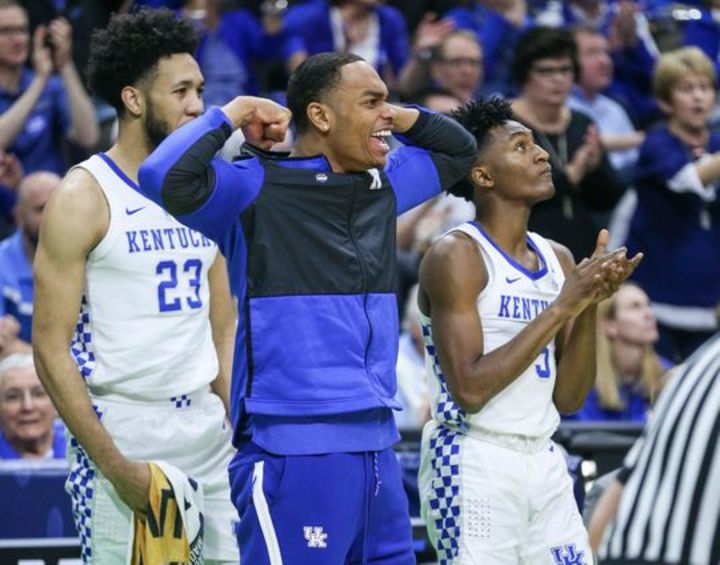 The Line: Kentucky -2.5
The Total: 133.5
The most important factor in this matchup is the man pictured above, Kentucky star PJ Washington. Washington, who sprained his foot in Kentucky's loss to Tennessee in the SEC Tournament semifinal, has missed Kentucky's first two tournament games. Washington posted a video of him walking without a cast on early in the week, and it seems as though he is going to at least try to give it a go, no matter how unlikely he is to play. Even without Washington, Kentucky should have enough to fend off this tough Houston squad, who is seventh in points allowed in the country. Even without Washington in the lineup, the Wildcats will still challenge the Cougars inside. Kentucky is seventh in the country in offensive rebound percentage, something they'll need against a stout defensive team like Houston. Houston has only one player taller than 6-foot-8, so Reid Travis and possibly PJ Washington should be able to feast inside, but Houston does a really good job of forcing opponents into tough perimeter shots and boast the top defense in terms of opponent's field goal percentage and three-point percentage. I think that guard Aston Higgins matches up well against Houston's leading scorer, guard Corey Davis Jr., who is averaging 23.5 points per game during the tournament. Even without Washington, I believe Kentucky has just enough to outlast Houston in an extremely close game.
The Pick: Kentucky -2.5
basketball