Getting the Mariners to the Playoffs
A bullpen and a dream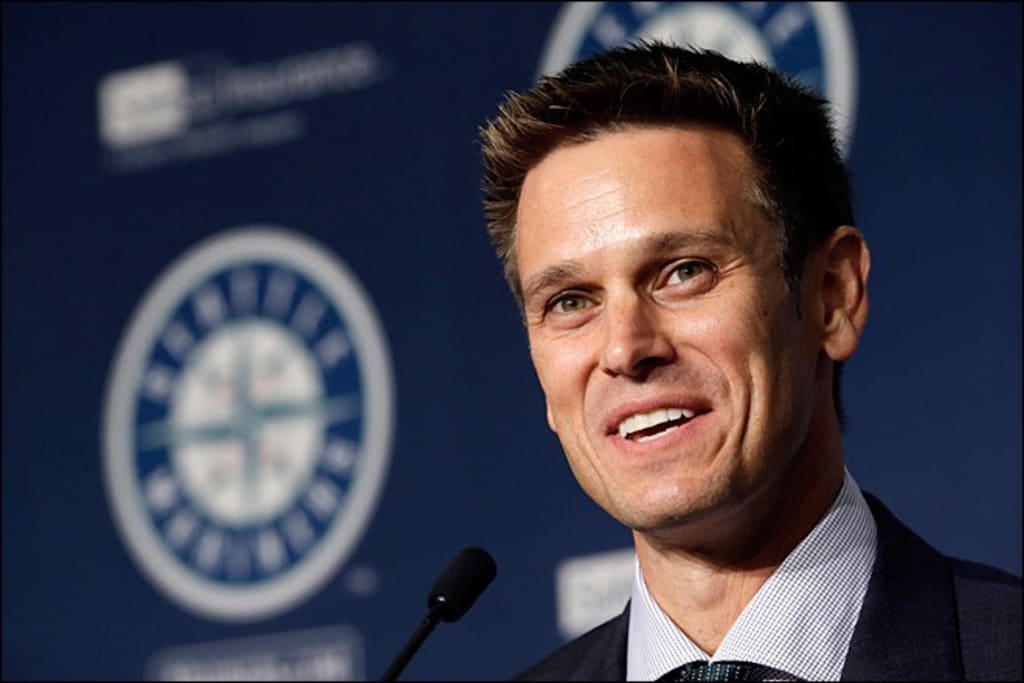 (Seattle Sports Union)
Heartbreak for any baseball team is tough. For years, it has been the Cubs' heartbreak that has been glamorized and somewhat sought after by north siders. It's weird, holding onto and being fond of that "lovable losers" title. Unless you are a Mariners fan — especially in the Jerry Dipoto era. All the Mariners have known is heartbreak. Just take a look at the logo for their SB Nation based blog, Lookout Landing: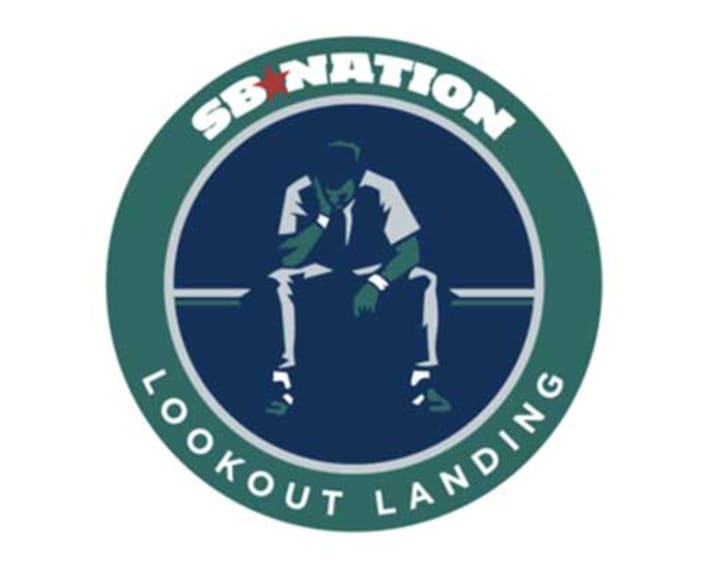 It's one thing to watch a team lose a great deal when you expected them to. Disheartening to a great extent, but at least you know what's coming. Cubs fans seemingly built up a lifetime on this; embracing the suckery and getting some satisfaction of coming back every spring, smelling the mediocrity in the air. But then there is what Mariners fans have been subjected to the past 15 years. They currently hold the longest playoff drought in the MLB, and have had seasons of all types ever since. The most soul-crushing, though, have been the 2016 and 2014 seasons, where the Mariners put up 86 and 87 wins but were simply crowded out by a few games. The Mariners have been something of a prototype Wild Card contender year after year, but they always come up short and get laughed at by the ghost of Jesus Montero.
This year, they're in a limited position. As of this writing, they are 46–47 and a whole bunch of teams stand with them for the second AL Wild Card spot. Rebuilding isn't an option because they can't move guys like Nelson Cruz and Robinson Cano, but this has been known for a while. But the Jerry D trade train has been in full swing for quite some time, and he made some extremely beneficial moves before the season started.
The headline piece for the Mariners was acquiring Jean Segura, who has proven to be a wonderful solution, as he's already put up 2.0 fWAR in 60 games this year. Mitch Haniger, who also came over from the D-Backs in the Segura trade, has played with the upside the Mariners hoped they were getting and has posted 1.1 fWAR in just 47 games. But the biggest surprise certainly goes to Jarrod Dyson. If you told me that Jarrod Dyson would lead the Mariners (position players) in WAR at the All-Star break, I'd tell you to… well I don't know how I'd react because I couldn't really imagine it happening in the first place. But here we are.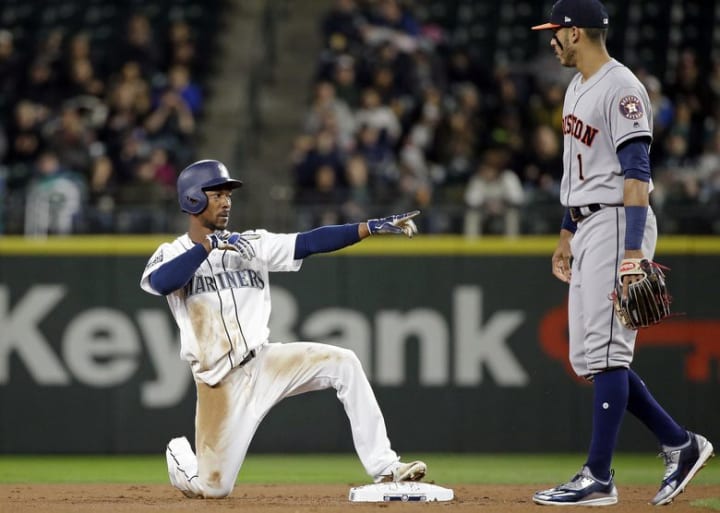 The Mariners have gotten a lot out of their offseason acquisitions, but they might be most hurt by the fact that Drew Smyly is out for the year and their pitching is severely lacking. They're mostly reliant on the arm of James Paxton while hoping that just anyone can stay healthy. King Felix is continuing to decline, but there might be a little left in the tank. Ariel Miranda is nothing more than an innings eater at this point, and Andrew Moore might be something of a solid contact quality guy.
There is limited upside, but the injuries to their starters have been debilitating.
So, what the hell can the Mariners do?
Cry.
Acquire relievers.
They're in a position where they don't have the assets to go out and acquire a big name starter. Even acquiring a lower-tier starter is difficult, because starters are so damn valuable and demand a lot in return. The next best thing is always to build up bullpen depth so you can pull your starter earlier than necessary and lock the game down in the sixth or seventh inning. The Mariners bullpen in an absolute mess. They're 27th in fWAR and the only bright spots have been Nick Vincent, James Pazos, and Edwin Diaz.
Luckily this year the Dodgers and Astros, the two super-teams with a bevy of prospects and young talent to give away, have no need to go after relievers (although the Dodgers are looking at Zach Britton). The real competition comes from the Nationals, whose bullpen has been making the 2016 Giants bullpen look bearable by comparison. You can expect the Nats to take at least two top available relievers, one of which is a closer. Every team that is realistically contending is contending in part because they already have a strong bullpen in place. It's paramount in today's game, and something that wouldn't take too long for the Mariners to assemble.
So it's time for Jerry D to go crazy. Yes, I'm not sure there's anything as exciting/chaotic/awesome in the world of baseball transactions as Jerry D with a phone in his hand. Anthony Swarzak, Juan Nicasio, Joe Smith, Kirby Yates, Ryan Madson, Brad Hand, and a bevy of other relievers that will soon become available once their teams start to fall out of the race (looking at you Angels). Luckily enough, after all the trades that have gone down in the Jerry D era, there are still solid pieces in the farm system to acquire one or two necessary bullpen pieces as well as a fourth or fifth starter to ease the pressure. Pieces like Max Povse, Braden Bishop, or any of the other mid-tier prospects are available, especially after the strong draft the Mariners were able to put together this year.
The level of parity in the league is high, and even higher in the AL, where the team in last is only 8.5 games behind a Wild Card spot. There is no easy path for anyone as it stands. You can assume that the Yankees or Red Sox will occupy the top spot, but as of today it's a six team dogfight for the second spot. What sets the Mariners apart in this situation, though, is that they're already all in and have some freedom to add where they need to.
The Royals are facing a crisis regardless of whether they win or lose. The Rays are still rebuilding, so they are more than likely to hold back on acquiring pieces. The Twins have done what the Twins do and overperform like crazy before it will all come down in the second half. The Rangers are teetering on thin ice, but may have no other choice but to capitalize on the value that Cole Hamels and Yu Darvish bring on a market where starters are in high demand. The Angels can only rely on Mike Trout for so long, and their lack of starting pitching will continue to haunt them.
The Mariners offense was strong in the first half, recording the 6th best wRC+ in baseball, despite Kyle Seager putting up a 94 wRC+ (career average 116 wRC+). They have a top 3 outfield defense (2nd in DRS and UZR), are finally coming back to full health, and Jerry D has his phone charged up. Sure, the rotation is weaker than most, but a healthy King Felix and James Paxton are more than the Mariners had in the first half.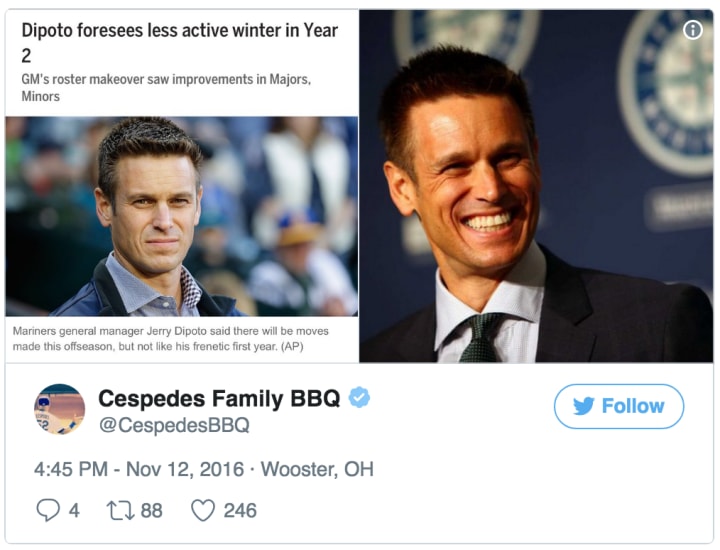 Even in a time where things seem bleakest for their playoff odds (12% chance as of this writing), the M's have all the strength in their lineup and the freedom to build a bullpen that can very well propel them over the dog pile that is the AL Wild Card race.
Reader insights
Be the first to share your insights about this piece.
Add your insights