Fights that Need to Happen in the UFC
Give this fan what he wants.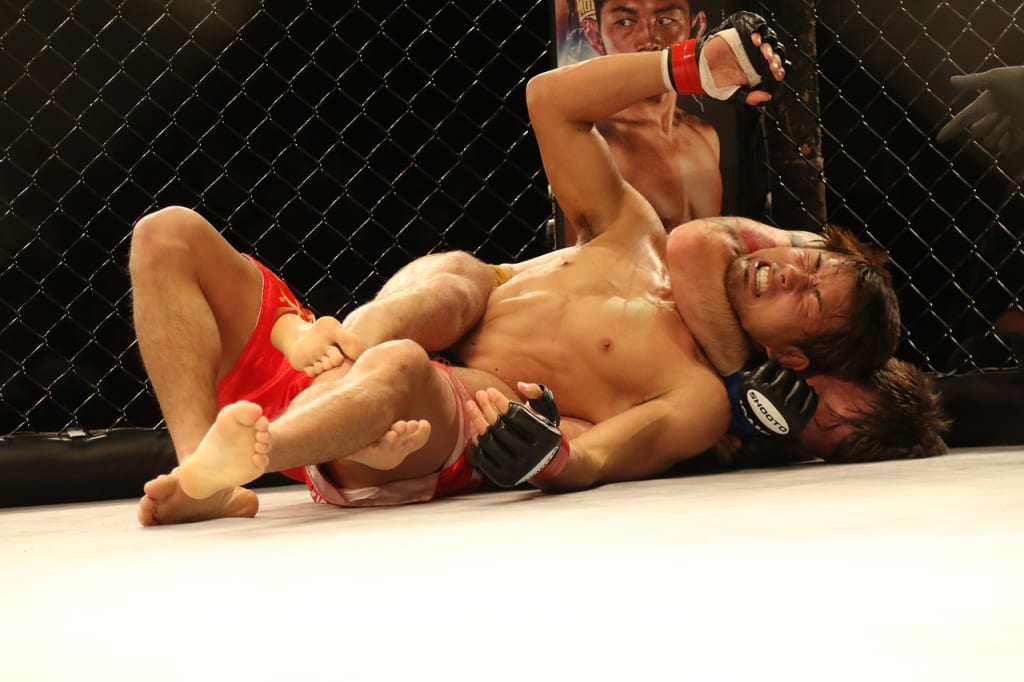 1. Max Holloway vs. Brian Ortega (Featherweight)
It was scheduled for UFC 226 (July 07, 2018, Paradise, Nevada) but the champion Max Holloway had to retreat after feeling "concussion-like symptoms." Apparently it was verbally agreed for UFC 231 (December 8, 2018) in Toronto. Since no contracts were signed we can only wait and hope. Brian Ortega has great potential and in my opinion he will probably snatch that belt from Holloway. And then... maybe there will be a super fight with TJ Dillashaw or Khabib Nurmagomedov if he beats Conor McGregor. Who knows?
2. Kevin Lee vs. Michael Chiesa 2 (Lightweight)
It ended with a rear naked choke victory for Kevin Lee but it was a highly controversial win because the referee Mario Yamasaki stopped it before Chiesa tapped. It looked like he was ready to tap but the problem was that he didn't! All in all, it was a bad call and the referee should've let it go for a couple more seconds 'til the Chiesa lost his consciousness or 'til he tapped. Now, we can give Chiesa the rematch he wants and the UFC can hype this fight using the "bad stoppage narrative." Although, it could be tricky to set up a fight between a #5 (Lee) and #11 (Chiesa) guy. Ah, I can only hope for it...
3. Tyron Woodley vs. Rafael Dos Anjos (Welterweight)
It is my sincere wish to see this fight. I believe that RDA can give Woodley a very tough time in the octagon and this fight can serve as the precursor for the Woodley vs Covington fight. Rafael Dos Anjos did lose to Colby Covington for the Interim belt but still I'd like to see him fight Woodley. He's just a very entertaining fighter. His win over Robbie Lawler on "UFC on Fox: Lawler vs. Dos Anjos" was a true delight—just five rounds of relentless war.
4. Robert Whittaker vs. Luke Rockhold (Middleweight)
This fight is also my secret wish. I wonder if the champion Whittaker could withstand the Rockhold's kick boxing and his jiu jitsu. Michael Bisping said that Rockhold will never be the same fighter after he knocked him out at UFC 199 (June 4, 2016, Inglewood, California) but I wouldn't count him out. If he beats Chris Weidman again (UFC 230, November 03, 2018, NYC), I believe he should have the chance to fight Whittaker.
5. Daniel Cormier vs. Ilir Latifi (Light Heavyweight)
Ilir Latifi is the dark horse of this division. He progressed tremendously since his arrival to UFC. His last win, by a guillotine choke, over Ovince Saint Preux was a thing of beauty. It is my sincere belief that he can give us at least an entertaining fight with the double champ, Daniel Cormier. DC is currently waiting to fight Brock Lesnar in the heavyweight division. It is a classic money fight, without some sound logic behind it. I believe we could forgive this one to DC, but he'd better quickly decide what he'll do with the Light Heavyweight belt...
6. Stipe Miocic vs. Curtis Blaydes (Heavyweight)
Curtis Blaydes is the young lion, eager to prove himself and eager to capture the Heavyweight title. In order to become a legend, he has to beat a legend. And what better way than face a former Heavyweight champion and one of the greatest of all times, Stipe Miocic?
7. Rose Namajunas vs. Jessica Andrade (Women's Strawweight)
Jessica Andrade is coming of a great knockout victory against Karolina Kowalkiewicz. This was a "highlight of the career" knockout for the young Brazilian MMA star. In my opinion, based on her current rankings in the division (#2), she deserves the title shot against the champion Rose Namajunas.
8. Valentina Shevchenko vs. Jessica Eye (Women's Flyweight)
Jessica Eye is unusually low in rankings (#9) although her abilities would suggest otherwise. I would like to see (actually hope to see) a slugfest between these two known strikers. I don't think this one could go to ground or the distance.
9. Amanda Nunes vs. Holly Holm (Women's Bantamweight)
For some reason, we still haven't saw these two great athletes paired. It would probably be a slugfest without any ground game but... this one could actually go to distance, because I believe these two are quite evenly matched opponents. Let's wait and see...