Day 13 of IPL 2021 | Watch this out!
7 minute read!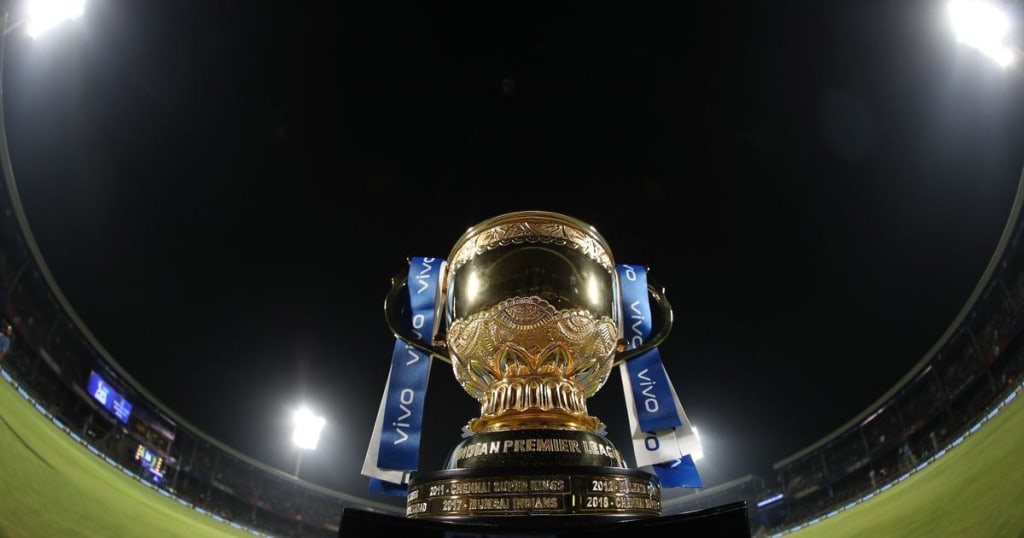 David Warner left out of playing XI vs Rajasthan Royals! Raises a question whether he will play for SRH again?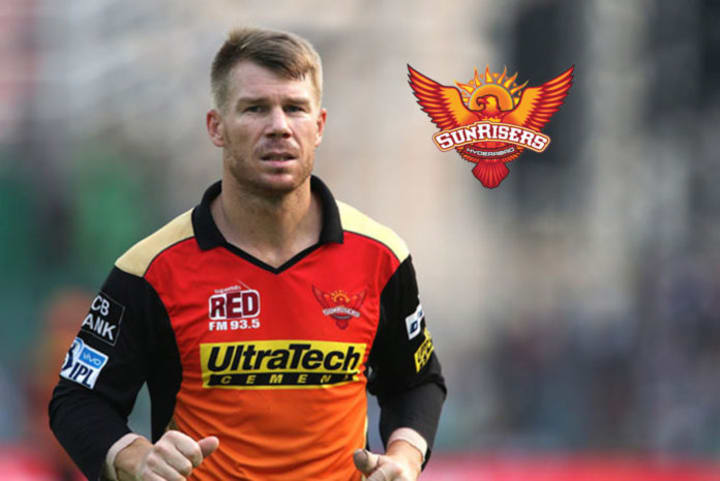 SRH vs RR: David Warner left out of SRH playing XI– Swashbuckling opening batsman David Warner was axed from the SRH playing XI on Monday. He was left out of the fixture against Rajasthan Royals to make way for Jason Roy. The development comes after back-to-back failures in the second phase of IPL 2021. He managed to score just 0 and 2 in the first two matches in UAE. As a result, SRH decided to opt for debutant Jason Roy in place of the Aussie. Meanwhile, Manish Pandey also missed out after a couple of failures.
David Warner scored 0 (DC) & 2 (PBKS) in the first two matches of Phase 2 in UAE for SRH.
The opener's strike rate in IPL 2021 is another biggest headache for the Orange army. He has scored 195 runs in 8 matches at a strike rate of 107.
The left-hander has so far managed to score just a couple of fifties in IPL 2021. He was one of the main reasons behind SRH's forgetful start to IPL 2021.
However, David Warner is the highest run-scorer for SRH and he guided them to their only IPL title in 2016.
This is the second instance that Warner is axed from playing XI after getting sacked from captaincy in the first phase of IPL 2021. The latest development raises questions over his participation for SRH in IPL next season.
SRH's newly-appointed captain Kane Williamson and Manish Pandey were equally responsible for a number of losses for SRH in IPL 2021. With the absence of pace spearhead T Natarajan, the trio was required to add extra runs with the bat.
The lack of cricket over the last few months played a big role in their failures. Warner and Pandey did not play competitive cricket after the first phase of IPL. The franchise arrived quite late in UAE and underwent little practice ahead of IPL 2021 in UAE.
SRH are languishing at the bottom of the IPL 2021 Points Table. They have managed a lone victory in the ongoing season. As a result, they are out of the playoffs race and only playing for pride.
With him dropped for today, reckon that's that. Doubt we'll ever see David Warner in a Sunrisers Hyderabad jersey again.
Warner for SRH:
- 4000+ runs (most for team)
- Average 49.55
- Strike-rate 142.59
- Only Sunrisers captain to win IPL
- Scored 50+ in 42/95 games.
Read this fan's reaction :
Jason Roy's debut :
What a debut Indian Premier League (IPL) game for Jason Roy. The batsman, who warmed the benches for quite some time, finally got his chance after former Sunriser Hyderabad (SRH) David Warner was not performing. Roy made full use of the opportunity provided and smashed his half-century against Rajasthan Royals (RR).
While he was dismissed by Chetan Sakariya after scoring 60 of 42 balls, he has surely done his part along with batsmen Wriddhiman Saha (18) and Kane Williamson (25*).
David Warner puts a story for Jason Roy on Instagram :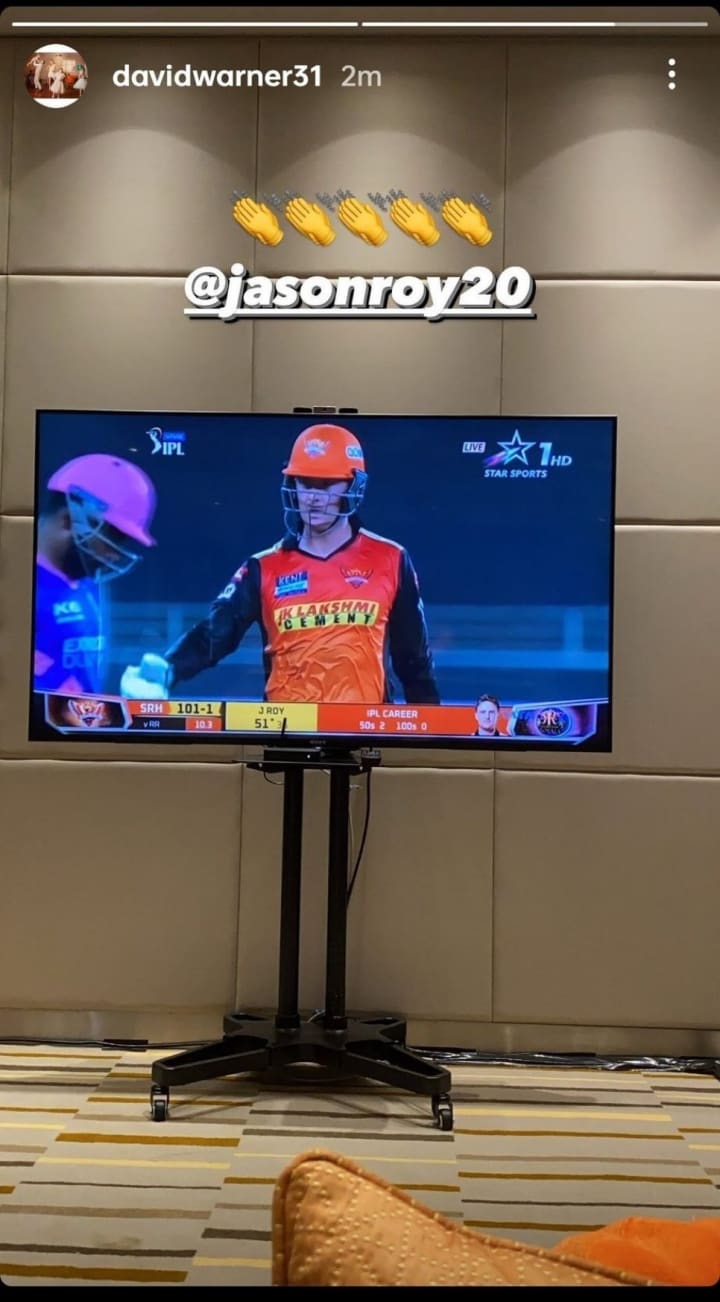 Next Story :
Jayawardane designated SL group specialist for first round of T20 WC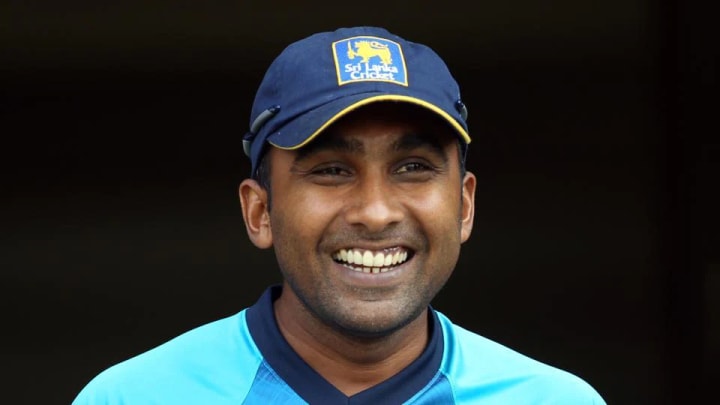 Mahela Jayawardene has been selected as Sri Lanka's men's group expert for the first round of the T20 World Cup, beginning on October 17. Sri Lanka are essential for the first round where they are assembled with the Netherlands, Ireland and Namibia - two out of who will meet all requirements for the Super 12s. Jayawardena, who is now in UAE as the lead trainer of Mumbai Indians, will join the Sri Lankan group by means of an air pocket to-bubble move following the IPL, which finishes up on October 14. Sri Lanka will have his administrations for a seven-day time frame between October 16 and 23.
Jayawardene has additionally acknowledged the job of being a specialist and guide for Sri Lanka's U-19 side leading the pack up to the following year's World Cup in West Indies. An authority SLC articulation said that his five-month job with the U19 side will be acted in an 'privileged' limit. "We are extremely glad to invite Mahela into his new jobs, as his essence with the Sri Lanka Team and the U19 Team will help the players hugely," said Ashley De Silva, CEO of Sri Lanka Cricket. "From his playing days, Mahela was regarded for the huge cricketing information he brought into the game, first as a player, then, at that point, as a Captain, presently as a Coach for various groups," De Silva added.
Jayawardene's arrangement comes dependent on the suggestion made by SLC's Technical Advisory Committee. The previous Sri Lankan chief has recently attempted the job of a batting expert to the England men's group in 2015. He has been the lead trainer of Mumbai Indians since 2017, managing two title wins in 2019 and 2020.
With every one of the hypotheses occurring around who will supplant Ravi Shastri as the lead trainer of Team India, there are reports that BCCI had offered previous Sri Lankan legend Mahela Jayawardena the portfolio. A similar Indian Express report expresses that the Lankan legend dismissed the proposition. The report asserts that he reprimanded the proposition since he needed to mentor the Sri Lankan public group.
Jayawardena, who is additionally the mentor of Mumbai Indians in the IPL, has been fruitful at winning titles with the establishment. According to BCCI rules, it obviously expresses that an individual can't stand firm on another foothold when he is the Head Coach of the Indian side, though that isn't the situation as a Sri Lankan mentor. Likewise Read - Virat Kohli Has Extended Net Session Ahead of RCB versus CSK; Coach Mike Hesson Says 'He's Desperate to progress nicely'.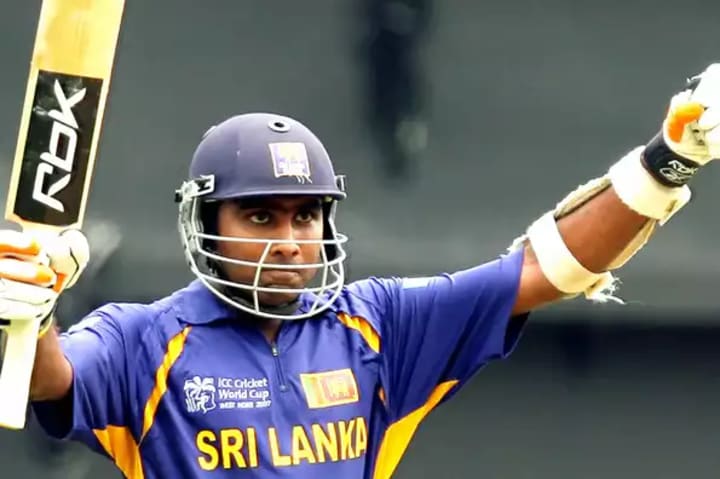 Jayawardena has been a legend in Sri Lanka. Perhaps the best batsman of his period, he highlighted in 149 Test matches and 448 ODIs for Sri Lanka. While he scored 11814 runs in Test match cricket, the tasteful batsman additionally amassed 12650 runs in the ODIs. In T20Is, Jayawardene scored 1493 runs in 55 matches. He has additionally hit a sum of 54 centuries in global cricket, alongside seven twofold hundreds of years. Additionally, in 80 IPL matches, he has scored 1802 runs at a normal of 28.60. He has likewise scored 100 in IPL cricket.
In the interim, Shastri has clarified that he will venture down as Team India lead trainer after the T20 World Cup. He additionally figures he has accomplished all he set off to. A few reports express that previous India skipper Anil Kumble would be reached once the T20 WC is finished. It is intriguing to see who at long last sacks one of the top positions in the country.
Jayawardena has also accepted an invitation to be a Consultant and Mentor for the Sri Lanka Under 19 as it prepares for next year's ICC Under 19 World Cup in the West Indies. His 5-month role with the U19 Team will be performed in an 'Honorary' capacity. ''We are very happy to welcome Mahela into his new roles, as his presence with the Sri Lanka Team and the U19 Team is going to help the players immensely,'' said Ashley De Silva, CEO of Sri Lanka Cricket.
''From his playing days, Mahela was respected for the vast cricketing knowledge he brought into the game, first as a player, then as a Captain, now as a Coach for different teams,'' De Silva added. Jayawardena was appointed to the dual roles by Sri Lanka Cricket's Executive Committee following recommendations made by the Technical Advisory Committee of Sri Lanka Cricket.