Ace Mentality: Kershaw, Sale, and Scherzer
What do the best of the best have in common?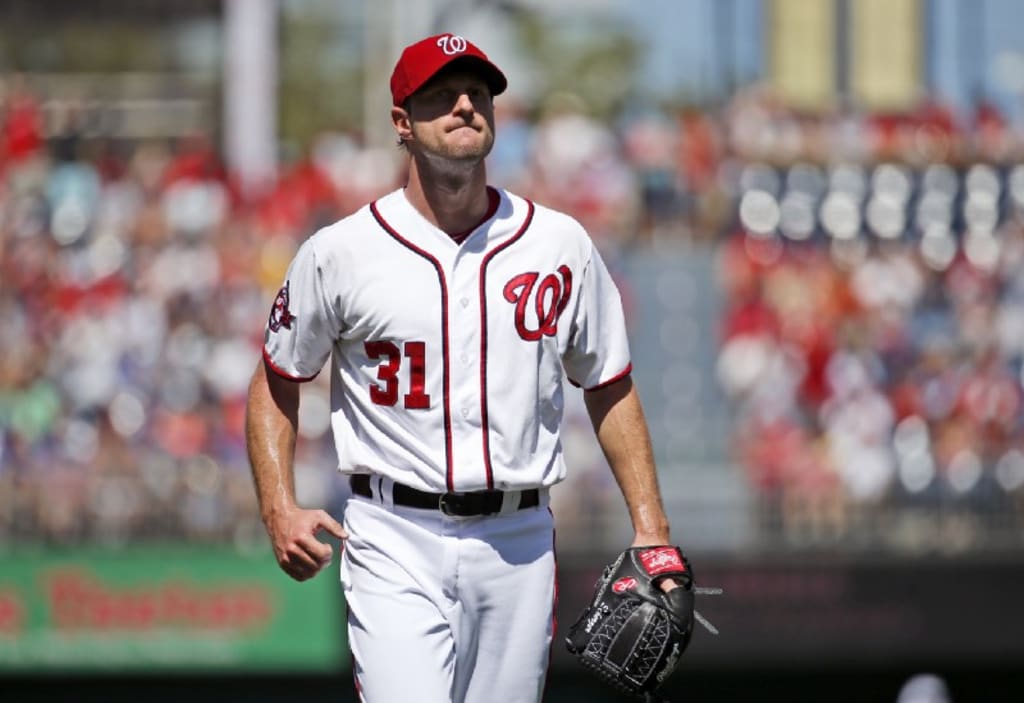 (The Washington Times)
It's been a wonderful year for Tier 1 pitchers. Clayton Kershaw, Chris Sale, and Max Scherzer are all seemingly at the top of their game — and they're damn fun to watch.
When I write about players, I generally use a fair amount of stats to tell you how good a player has been doing. But you already know how good these guys are, and I don't need numbers to tell you so.
But I will give you this:

No starters have been better than these three at getting ahead of hitters and staying ahead.
For any of you who watch these guys pitch, you know they're intense. They want it more than the batter every single pitch and they want to strike out every single batter. It's a treat to watch and an intensity that makes these guys must watch TV. It's one thing for these guys to own every batter but it's another thing to see them do it with so much conviction.
Exhibit A: Scherzer
I'm sure you can pick out what he's trying to say, and I hope you notice he's talking to himself. There is hyping yourself up, and then there is Max Scherzer cursing out loud at himself in front of 40,000 people.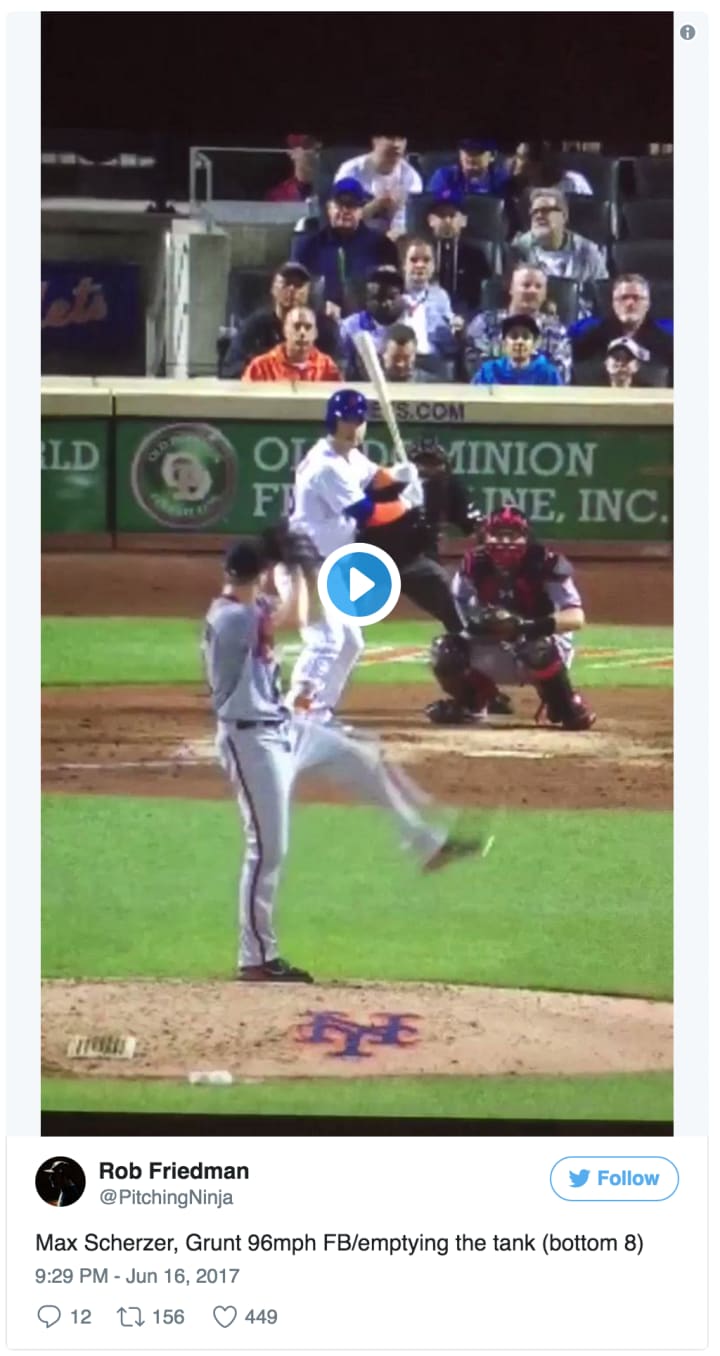 And what would pitching intensity be if you weren't constantly throwing max effort (turn volume up on video). There are many pitchers who grunt, but Scherzer has more intent in his grunts than just about anyone else. I feel like the grunt itself adds at least 1 MPH.
Exhibit B: Sale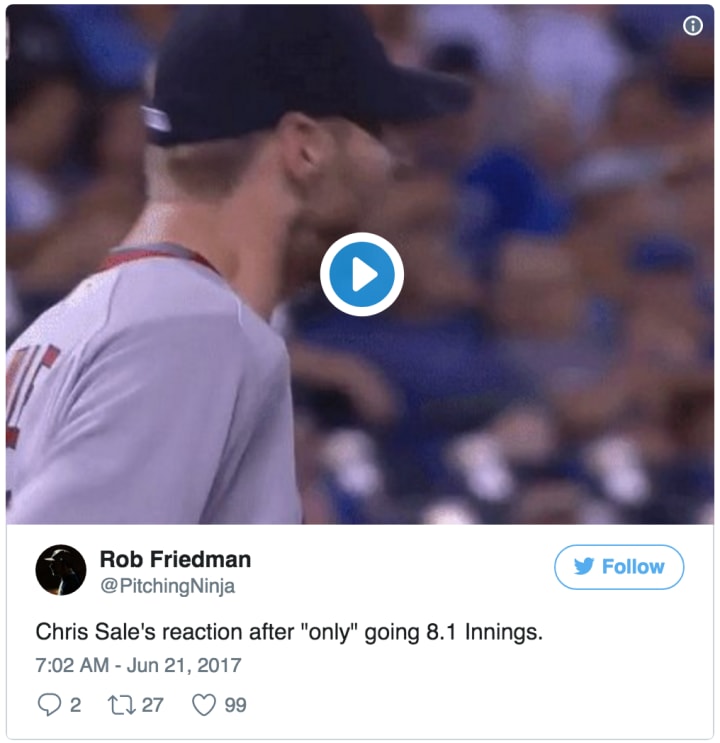 The tweet says it all. Sale went 8 1/3 IP with 10 K's and 1 BB while giving up 3 ER. And unlike most starters who mask their emotions, Sale is yelling at himself when his team holds a five run lead. Yup, Sale was livid for not getting the final two outs of a game in which his team was leading by 5 runs. That's a competitor.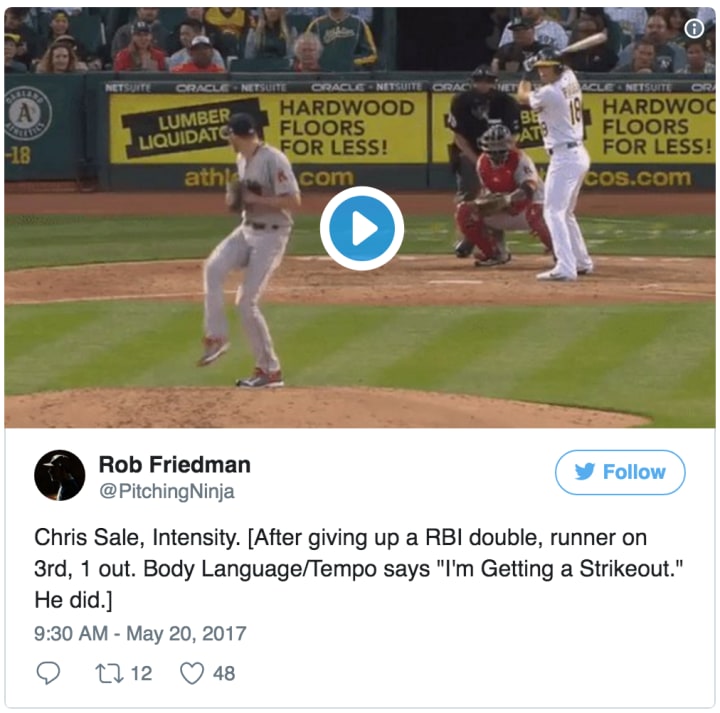 Watching Sale finish his pitch and climb right back on the mound, you see how he owns it. Blow it by 'em, climb back up there, and do it again right away. He's there to own you and pick you apart.
Exhibit C: Clayton Kershaw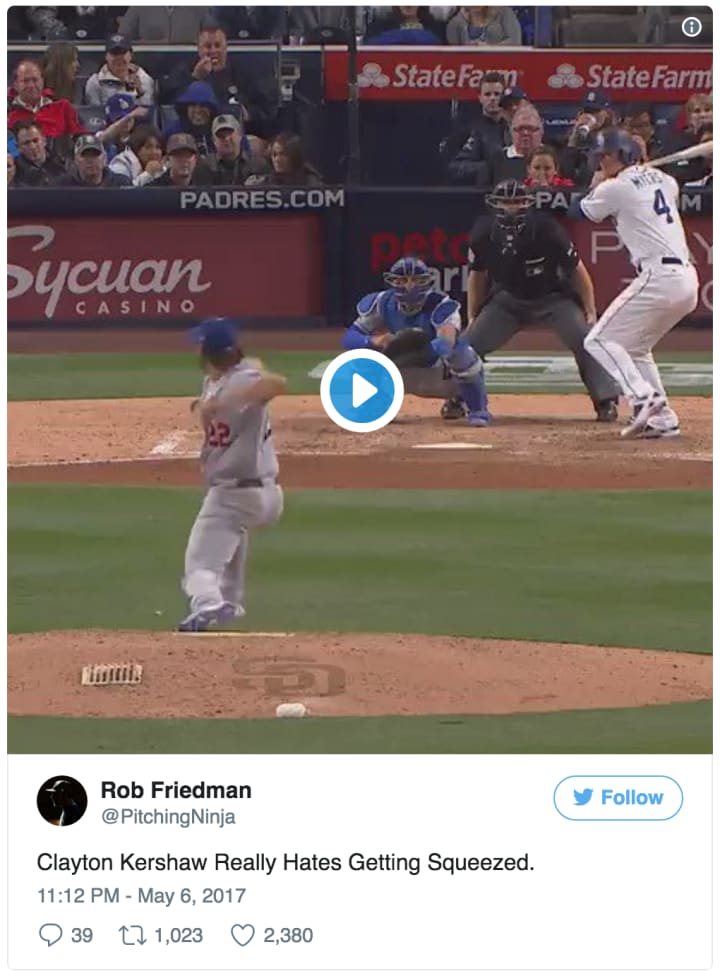 Clayton Kershaw has been the best pitcher in baseball for a good amount of time, and he still struggles to get calls from time to time. He doesn't like that. The situation or the game? Well, it's a game from 2017 and if you know anything about the 2017 Padres, you know that they were sure to be blown out by the Dodgers and they were (won 10–2). You could make the argument that the Dodgers would be better off skipping a Kershaw start against the Padres in favor of resting him and having any other starter go, but you know that Kershaw would react a little more dramatically than just jumping up and and giving a little yell. It says a lot that you already know how upset he'd be.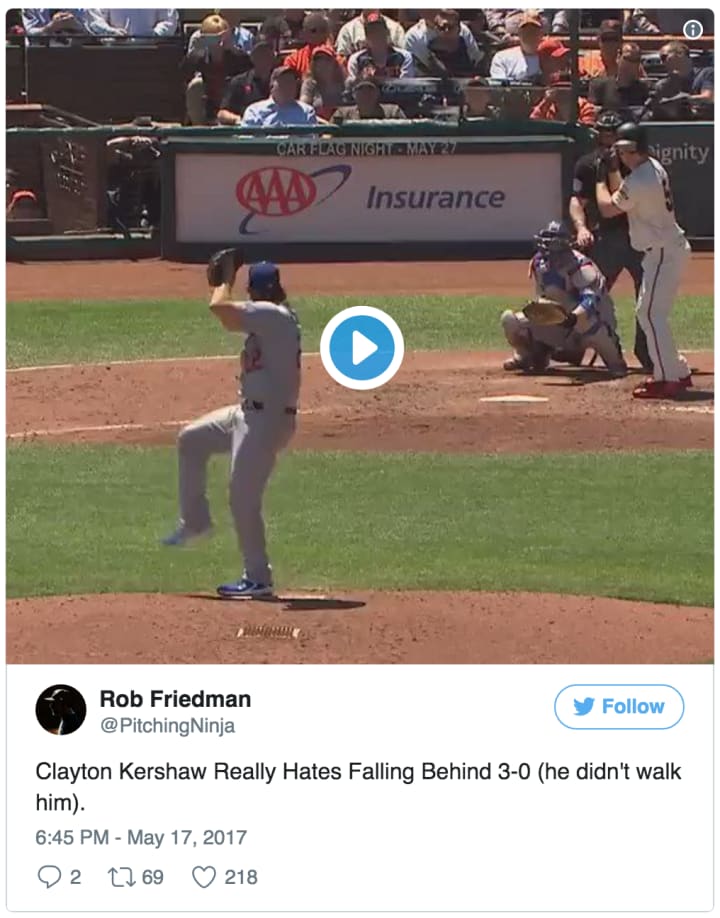 Kershaw doesn't just get mad about bad calls either. This is a guy who wants it and attacks hitters. How many times has Kershaw fallen 3–0 to hitter? Four times. Yes, that is the fewest in baseball amongst starters (min 1000 pitches). Kershaw doesn't let you put him in a corner. Rather, he puts you in a corner by owning you with the same pitches he's been throwing for nearly a decade.
I'm afraid he might start hitting himself on the mound. I'm sure that Kershaw hates walking guys exponentially more than falling behind 3–0. Especially when Hunter Renfroe has a career 6.5% BB rate and Kershaw is running the fourth lowest walk rate amongst qualified starters this year. There's a difference between normal anger and the anger Kershaw shows in this clip. Everyone knows Kershaw's a professional, but issuing a walk was angering to the point where he couldn't hold it in anymore. Does anyone really want to be that guy yelling in anger? No, but there are some things that'll just make you lose it. Missing an important deadline, being stuck in traffic, getting fired, walking Hunter Renfroe in a 10–2 win. You know, the usual.
I love seeing intent in pitchers. Intent is such a huge part of execution. You have to want to throw hard, to strike everyone out, to dominate, and to get every single person out. I'm sure many pitchers have a good amount of intent in what they do. But how do the best of the best separate themselves? They want it and they want it more than everyone else.
Reader insights
Be the first to share your insights about this piece.
Add your insights