2020 Prize Money Up for Grabs for Doubles Players at Australian Open Grand Slam Tennis Tournament
See Big Money Doubles and Mixed Doubles Players will Earn this Year at the Australian Open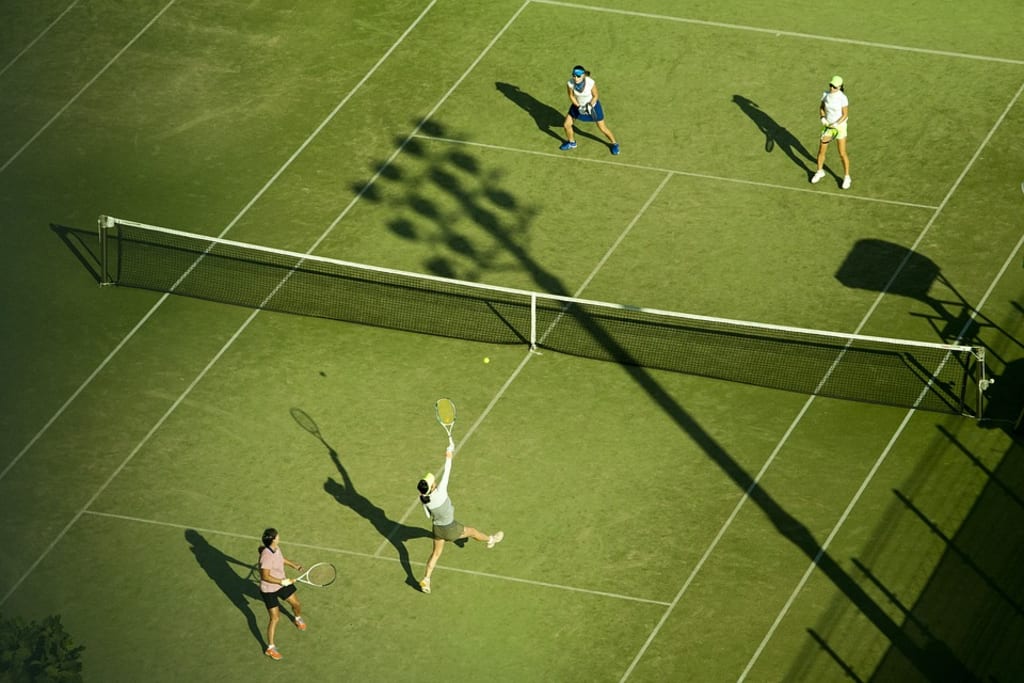 The 2020 Australian Open Grand Slam tennis tournament for men and women players on the ATP and WTA circuits is taking place this month this month from January 20 to February 2, 2020, on the outdoor hard courts at the Melbourne Park sports center located in Melbourne, Victoria, Australia. Here is a list of the prize money up for grabs for the doubles tennis players at the 2020 Australian Open.
The Australian Open is the first of the four major tournaments played annually for doubles tennis players. The majors are the best tennis tournaments played each year and and they also pay the most prize money. All four majors pay men and women doubles players equal amounts of prize money.
The prize money listed below is not cumulative, players only earn the amounts shown for the last round they advance to. All prize money has been converted from Australian dollars to American dollars at the current exchange rate.
Total prize money up for grabs at the 2020 Australian Open for all players is $48.81 million. That is up a very healthy 9.4% over the $44.63 million that was up for grabs here down under last year.
The total prize money in Australian dollars this year is a record amount but because of the drop of the Australian dollar vs the United States dollar the amount of prize money in US dollars is lower for some rounds below.
The amounts listed are per team, to get the per player amounts just divide by two as noted below. Right below the doubles prize money is the mixed doubles prize money.
The amount that was paid out per round last year is also shown in parenthesis after this year's amount for all rounds.
Prize Money Up for Grabs for Doubles Players at 2020 Australian Open
Winners - $522,169 (vs $541,204 last year)
The men's and women's winners of the 2020 Australian Open tennis tournament in doubles play will each earn $522,169 per team or $261,085 per player in prize money.
Runners-up - $261,085 (vs $270,602 last year)
Works out to $130,543 per player
Semifinalists - $137,413 (vs $137,105 last year)
Works out to $68,707 per player
Quarter-finalists - $75,577 (vs $72,160 last year)
Works out to $37,789 per player
Third Round - $42,598 (vs $39,688 last year)
Works out to $21,299 per player
Second Round - $26,108 (vs $23,452 last year)
Works out to $13,054 per player
First Round - $17,177 (vs $15,154 last year)
Works out to $8,586 per player. Overall, as noted above the prize money for doubles players decreased slightly for the winning teams and the runners-up but increased for every other round.
Australian Open 2020 Mixed Doubles Prize Money Payouts
The prize money for mixed doubles is either slightly lower or slightly higher this year for most rounds versus last year's tournament. By far, mixed doubles pays the least amount of money to the men and women tennis players competing at the 2020 Australian Open.
Singles play by far pays the most at the 2020 Australian Open followed by doubles play and then mixed doubles play.
Winners - $130,542 (vs $133,500 last year)
Works out to $65,271 per player
Runners-up - $68,707 (vs $68,552 last year)
Works out to $34,354 per player
Semifinalists -$34,353 (vs $34,276 last year)
Works out to $17,176 per player
Quarter-finalists - $16,490 (vs $16,600 last year)
Works out to $8,245 per player
Second Round - $8,245 (vs $8,298 last year)
Works out to $4,123 per player
First Round - $4,294 (vs same amount last year)
Works out to $2,147 per player