2019 First Round Mock Draft
Who Every NFL Team Will Pick in the First Round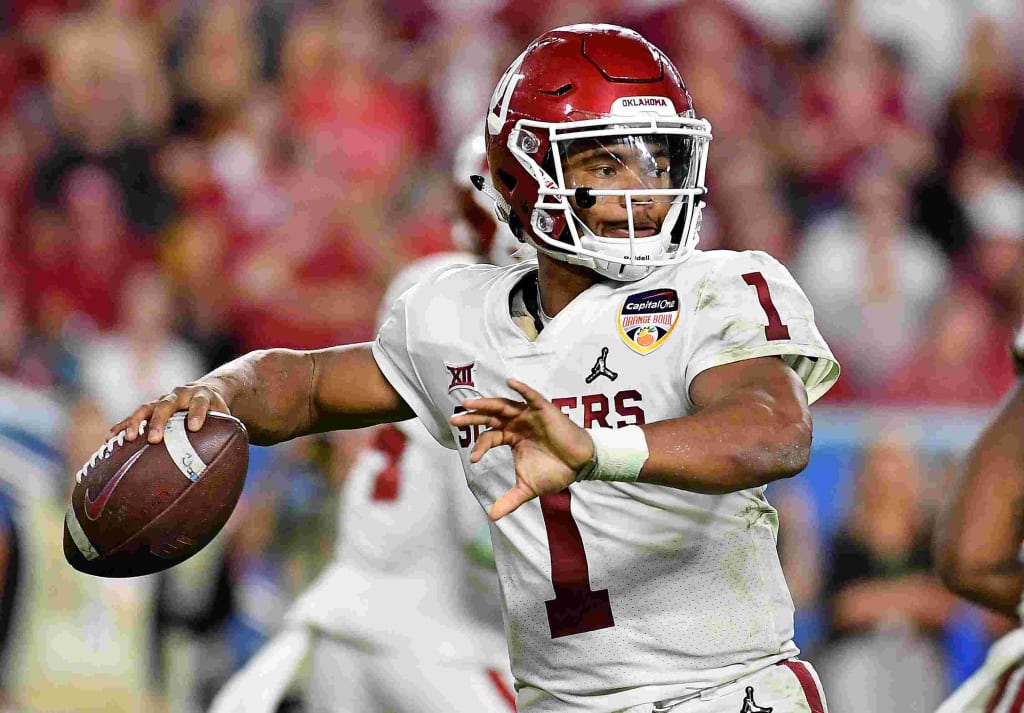 1. Arizona Cardinals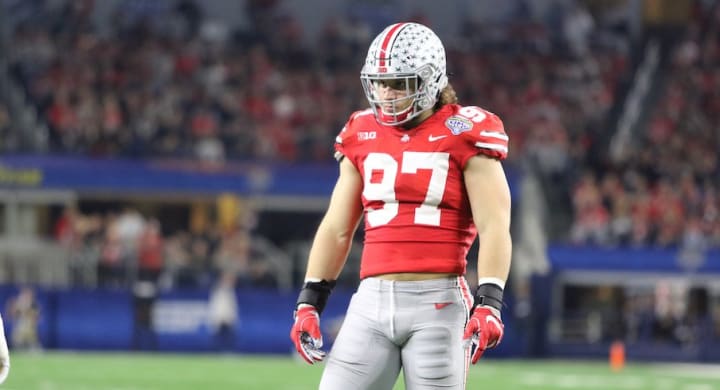 Pick: Nick Bosa, Defensive End, Ohio State
I believe there is some reality where the Cardinals trade Josh Rosen and take Kyler Murray with this pick, but I am not bold enough to predict that. Nick Bosa gives the Cardinals immediate pass rush production and new defensive coordinator Vance Joseph a second fantastic and versatile pass rusher to play with.
2. San Francisco 49ers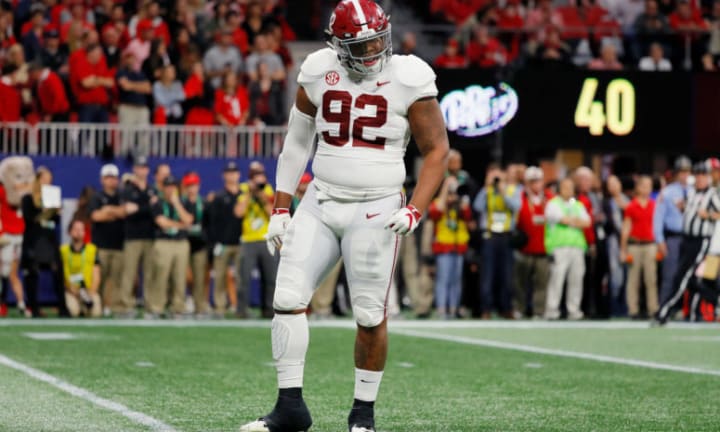 Pick: Quinnen Williams, Defensive Tackle, Alabama
Alabama defensive tackle Quinnen Williams is the best player in the draft. Williams is special regarding his ability to blow up plays from the inside. The 49ers may be looking at an edge rusher here (Josh Allen), but hopefully, they do not overthink this one.
Do not rule out the possibility that a team like the Giants or Jaguars trade up to this spot to secure their quarterback.
3. New York Jets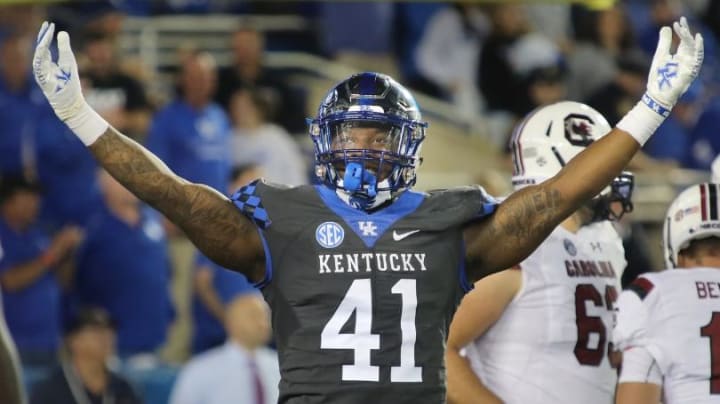 Pick: Josh Allen, EDGE, Kentucky
The Jets have drafted a defensive player in the first round in eight straight drafts, and do not expect that to change this year. Josh Allen is too talented to pass up. He has exceptional speed, length, and strength and has gotten better every single year at Kentucky. The Chuck Bednarik award winner offers excellent versatility for Gregg William's defense.
4. Oakland Raiders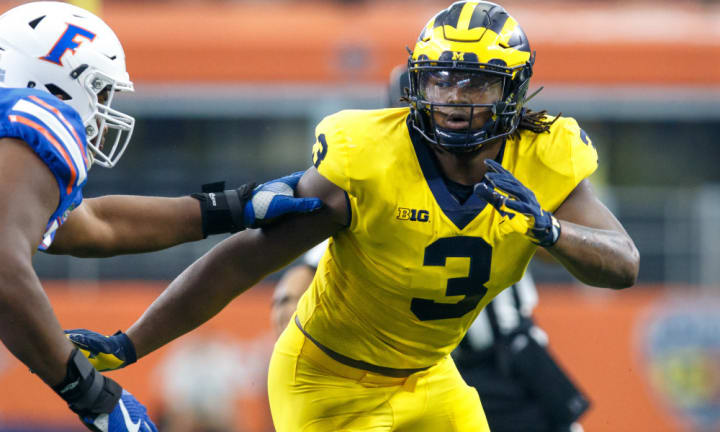 Pick: Rashan Gary, Defensive End, Michigan
The Raiders and Jon Gruden will look to replace the pass rushing productivity they lost when they traded away Khalil Mack, and they'll get it with Rashan Gary. Gary can rush the passer from the defensive tackle position and on the edge, and his freakish athleticism at his size will allow him to be successful rushing the passer in the NFL.
5. Tampa Bay Buccaneers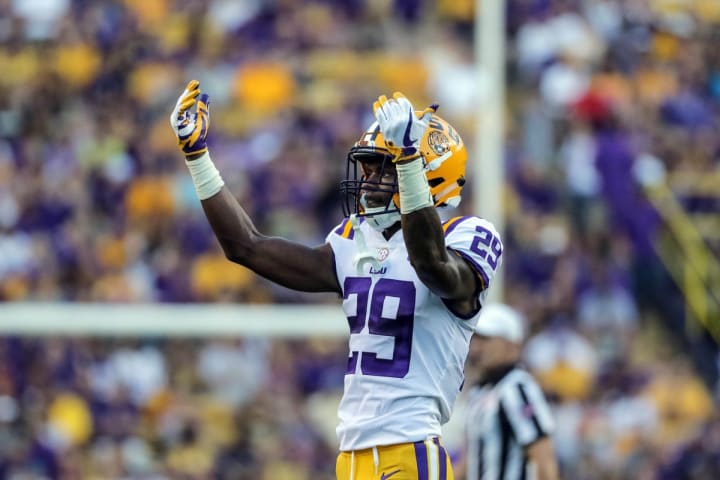 Pick: Greedy Williams, Cornerback, LSU
The Buccaneers need help just about everywhere, but they desperately need corners. Willaims is uber-athletic with the desired length to play the position. Williams will instantly make an impact for a defense that needs all the help it can get.
6. New York Giants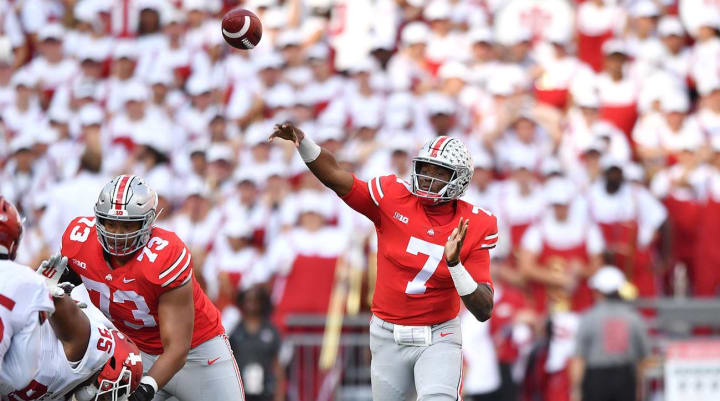 Pick: Dwayne Haskins, Quarterback, Ohio State
The Giants passed on the opportunity to draft a quarterback high last year and opted to ride with Eli Manning once again. Haskins has the size and arm strength that NFL GMs look for in a quarterback. Haskins lacks college experience, with only one season as a starter under his belt, but you do not have to look too hard to see the talent that is there.
7. Jacksonville Jaguars
Pick: Kyler Murray, Quarterback, Oklahoma
The story that has taken over the NFL draft, Kyler Murray, for now, has chosen football over baseball. There are obvious concerns about his size, but the athleticism and arm talent are there, and with the Blake Bortles era coming to a close, Murray is the pick here. Murray is the perfect player to get the fans in Jacksonville excited again.
8. Detroit Lions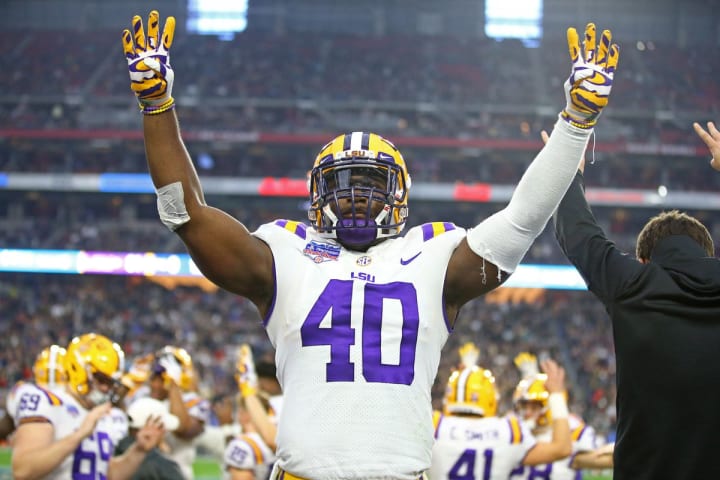 Pick: Devin White, Linebacker, LSU
The Detriot Lions need help all over the place on the defensive side of the football. With Ziggy Ansah possibly leaving, I could see the Lions going pass rush here, but Devin White is a player that can change an entire defense. His speed is a necessity to excel at linebacker in today's NFL and his upside makes him too good to pass up here for the Lions.
9. Buffalo Bills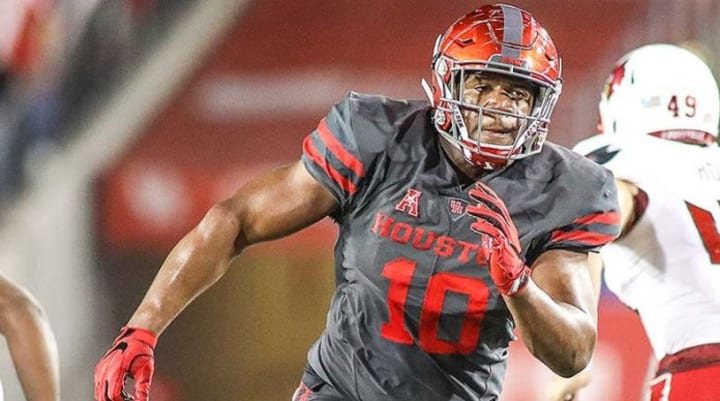 Pick: Ed Oliver, Defensive Tackle, Houston
Oliver, one of the best players in the draft, makes his way to the Bills at number nine. A little bit undersized for the position, but you couldn't tell that if you just watched the tape. Oliver comes across on tape just as Aaron Donald does and has a chance to be that type of dominating force inside at the NFL level.
10. Denver Broncos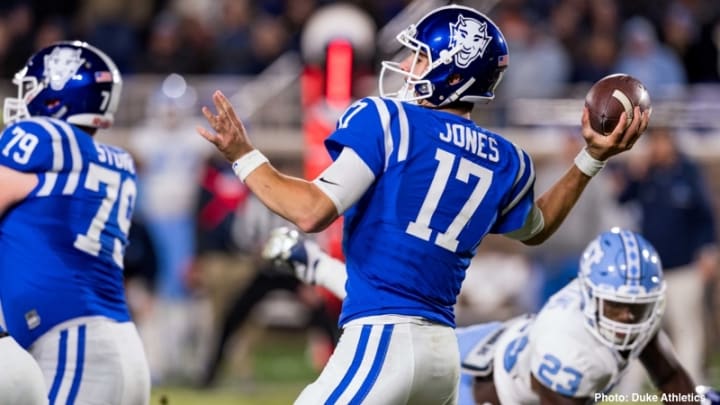 Pick: Daniel Jones, Quarterback, Duke
The Broncos tried and failed with Case Keenum, as they have with every other quarterback they have tried out since Peyton Manning left. Jones has good size, touch, athleticism, and football IQ. A talented player that could use a year as a backup before becoming the Broncos long-term solution at the position.
11. Cincinnati Bengals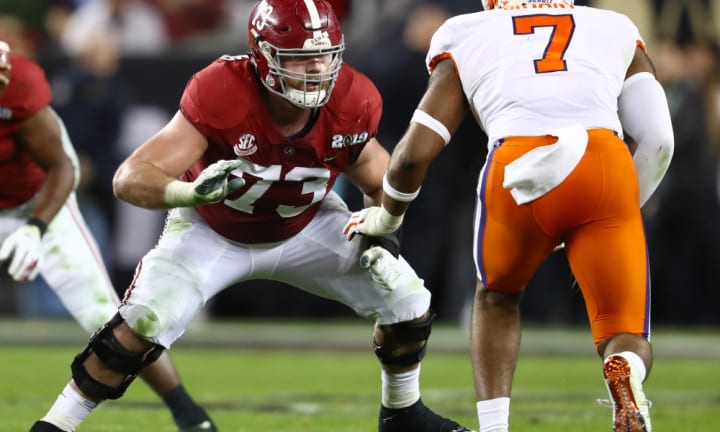 Pick: Jonah Williams, Offensive Tackle, Alabama
Jonah Williams doesn't wow you with elite athleticism or strength, but his sound technique and footwork will make him a successful pass blocker in the NFL. Williams will be the perfect fit in helping to rebuild an offensive line that struggled in 2018.
12. Green Bay Packers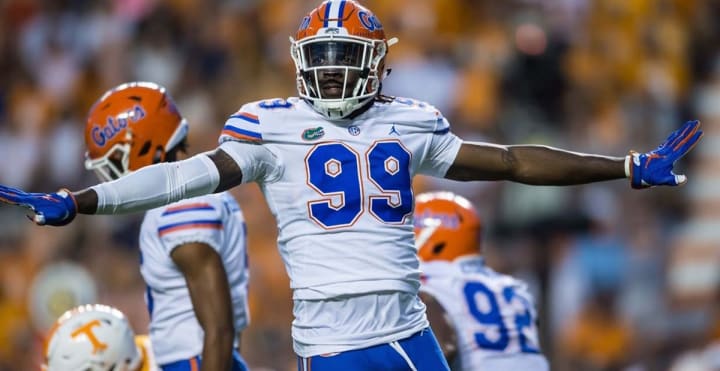 Pick: Jachai Polite, EDGE, Florida
Polite will put to bed a lot of the question marks about the Packers pass rush for next year. A talented speed rusher, Polite will give offensive tackles hell off the edge in the NFL with his speed and bend.
13. Miami Dolphins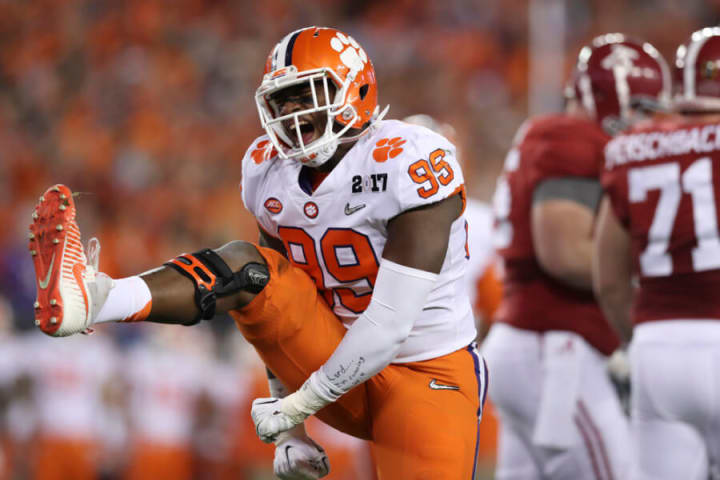 Pick: Clelin Ferrell, EDGE, Clemson
Clelin Ferrell isn't dominant athletically but uses his hands well, has excellent power, and a motor that should excite NFL scouts.
14. Atlanta Falcons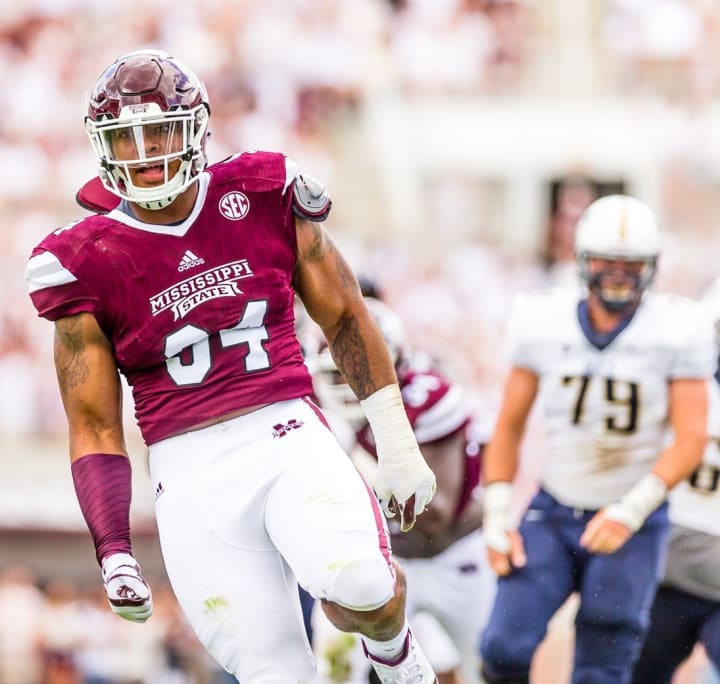 Pick: Jeffery Simmons, Defensive Tackle, Mississippi State
The Falcons will be taking Simmons either to pair with Grady Jarrett inside or to replace him. They are getting a dominating interior pass rusher who will help to sure up the middle of their defense.
15. Washington Redskins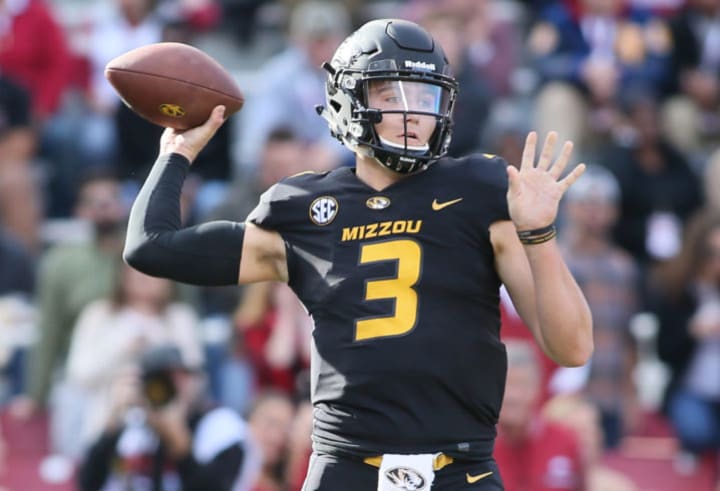 Pick: Drew Lock, Quarterback, Missouri
The Washington Redskins have a big problem at quarterback. They have no idea if Alex Smith will even be able to play football again and Colt McCoy is clearly not the answer. Lock is not a plug and play starter but has the arm strength, touch, size, and athleticism to eventually be a quality starting quarterback in the NFL.
16. Carolina Panthers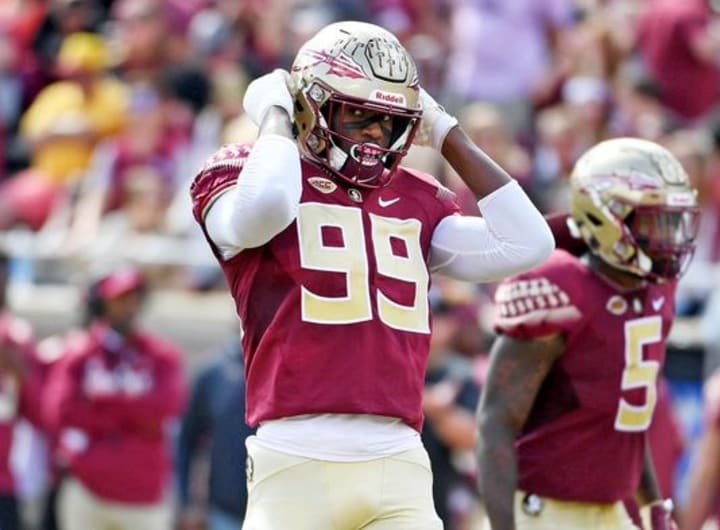 Pick: Brian Burns, EDGE, Florida State
I would not be surprised to see the Panthers draft an offensive lineman with this pick, but Burns has too much talent to pass on. Burns uses his length and speed well on the edge, and his first step quickness is lethal.
17. Cleveland Browns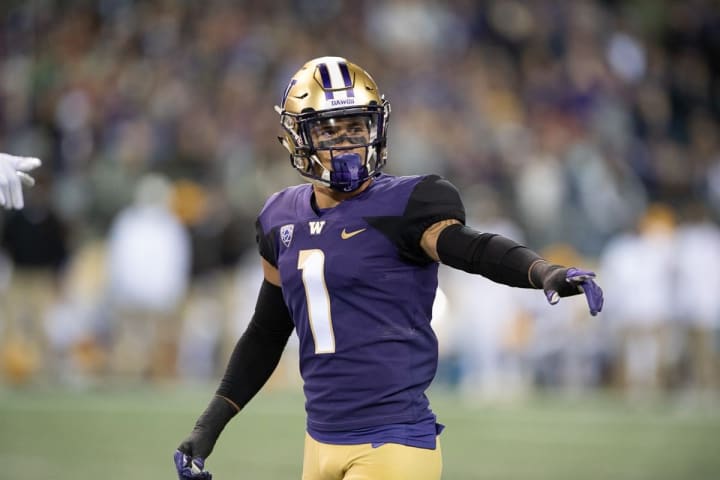 Pick: Byron Murphy, Cornerback, Washington
Murphy is a little undersized, but what he lacks in size, he makes up for in ball skills and closing speed. Pairing Murphy with Denzel Ward at cornerback will lead to a lot of takeaways for the Browns defense.
18. Minnesota Vikings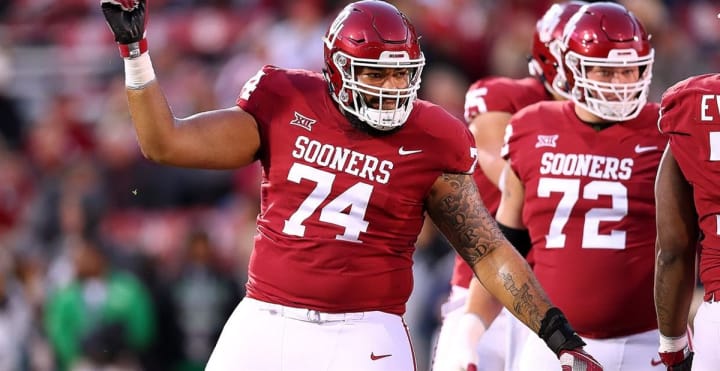 Pick: Cody Ford, Offensive Tackle/Guard, Oklahoma
The Vikings desperately need to sure up their offensive line. Cody Ford is an excellent run blocker and a solid pass protector. Ford is an absolute monster, at 335 pounds he has no business being as athletic as he is. Ford can play at guard or tackle in the NFL, though most seem to think he fits best at guard.
19. Tennessee Titans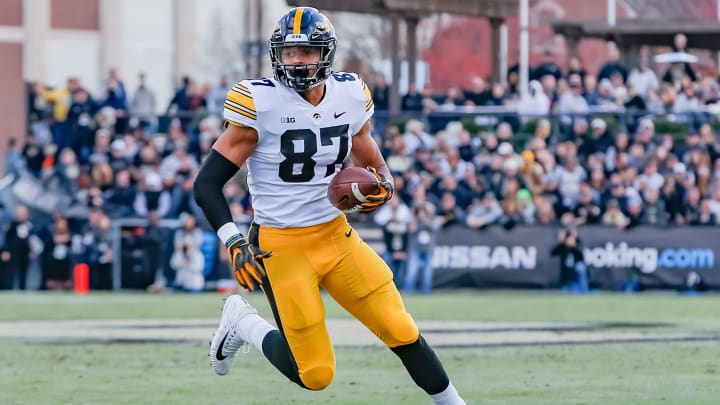 Pick: Noah Fant, Tight End, Iowa
Delaney Walker is not getting any younger or healthier. The best pass-catching tight end in the class, Noah Fant, gives Marcus Mariota a big, athletic pass catcher in the middle of the field. Fant is someone who could take this offense to the next level.
20. Pittsburgh Steelers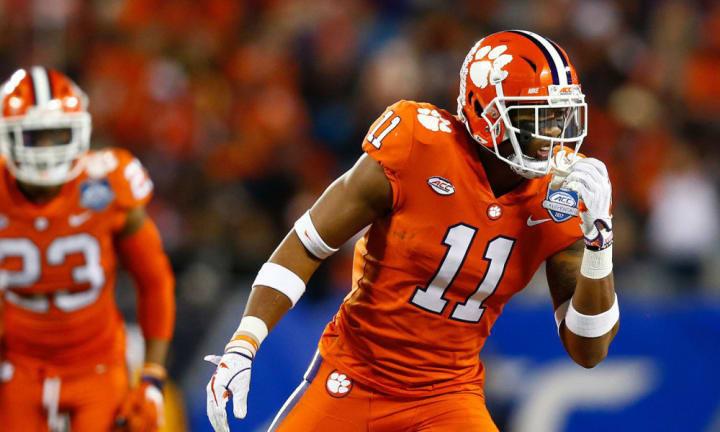 Pick: Isaiah Simmons, Linebacker/Safety, Clemson
The way the NFL is trending, players like Simmons will soon become a must-have for NFL defenses. A linebacker with the speed and coverage skills that Simmons possesses is the perfect combatant to the spread offenses that thrive in today's NFL.
21. Seattle Seahawks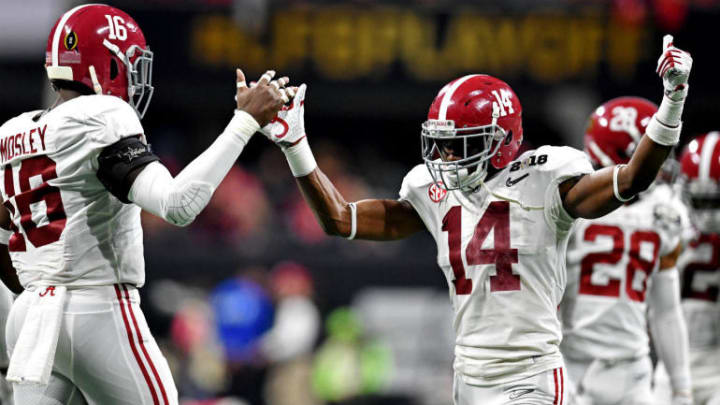 Pick: Deionte Thompson, Safety, Alabama
With Earl Thomas likely gone next year the Seahawks have the opportunity to place Thomas's range and ball skills with Thompson. Thompson plays the center-field role well and can be a game-changer at the next level.
22. Baltimore Ravens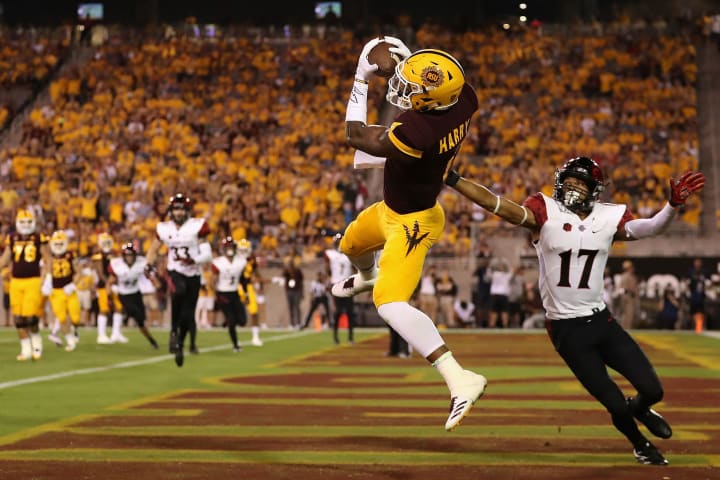 Pick: N'Keal Harry, Wide receiver, Arizona State
The Baltimore Ravens need to surround Lamar Jackson with playmakers. When he struggles as he did against the Chargers in the playoffs, he needs players like N'Keal Harry to help bail him out. Harry is a big receiver who is excellent after the catch which is perfect for the offense the Ravens want to run.
23. Houston Texans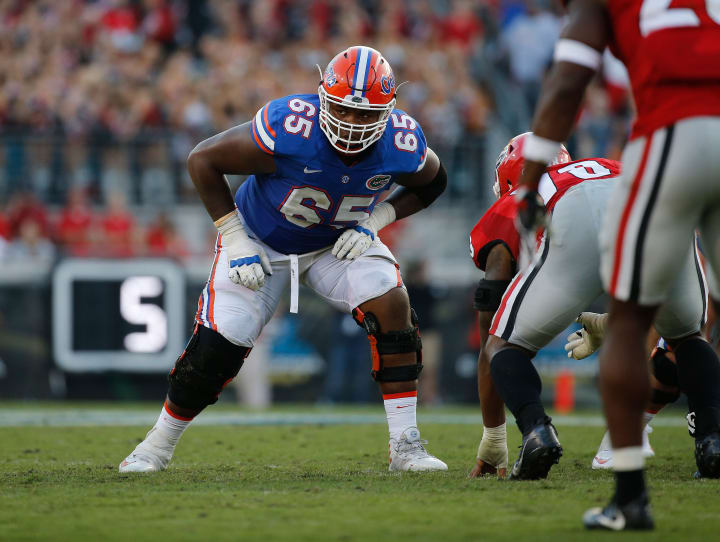 Pick: Jawaan Taylor, Offensive Tackle, Florida
Deshaun Watson spent the better part of the 2018 season running for his life. The Texans need to invest in their offensive line and drafting Taylor is a good place to start. Taylor is quick, and a devastating run blocker. Taylor also has valuable experience at both tackle positions.
24. Oakland Raiders (from Chicago)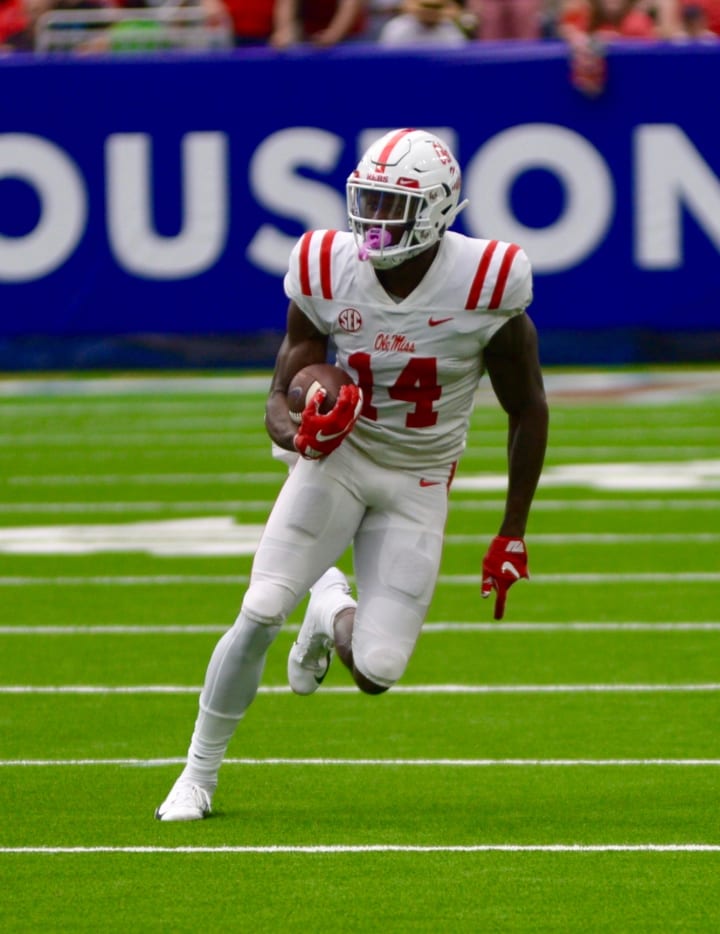 Pick: D.K. Metcalf, Wide Receiver, Ole Miss
The Raiders should use the second of their three first round picks to replace Amari Cooper, who they traded away this season. Metcalf has incredible speed and athleticism for his size and high-points the ball exceptionally well. Talent-wise he is the best receiver in the draft, but his injury concerns may be too much for teams.
25. Philadelphia Eagles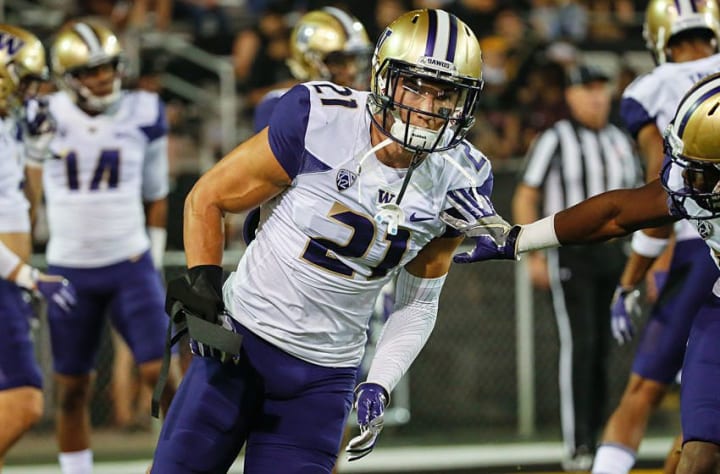 Pick: Taylor Rapp, Safety, Washington
The Eagles' secondary finished the year stronger than expected, but they still need lots of help back there. Rapp has the athleticism and range to play the centerfielder role and also the coverage skills to match up on tight ends.
26. Indianapolis Colts
Pick: Deandre Baker, Cornerback, Georgia
The Colts defense played admirably this season under Matt Eberflus, but they have some glaring holes at the cornerback position. Baker's technique and instincts help him make up for his lack of athleticism. He should fit in well with the Colts' scheme on defense.
27. Oakland Raiders (from Dallas)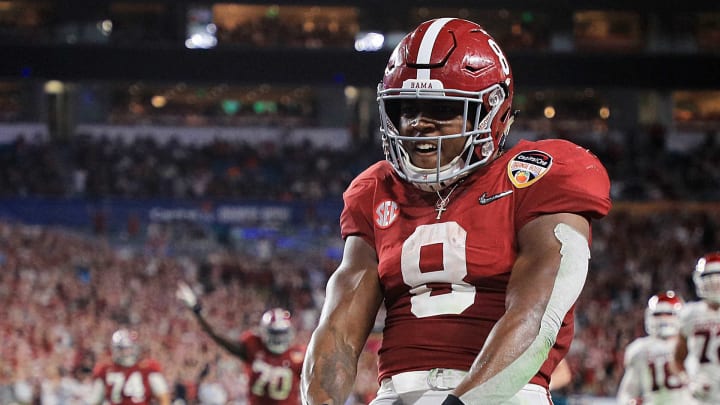 Pick: Josh Jacobs, Running Back, Alabama
Josh Jacobs is the perfect running back in the modern NFL. He has the speed and power to run inside and outside, but more importantly, he has the hands to make plays out of the backfield. Jacobs is a big-time upgrade over Doug Martin and Jalen Richard, and should allow the Raiders to transition into more of a spread offense.
28. Los Angeles Chargers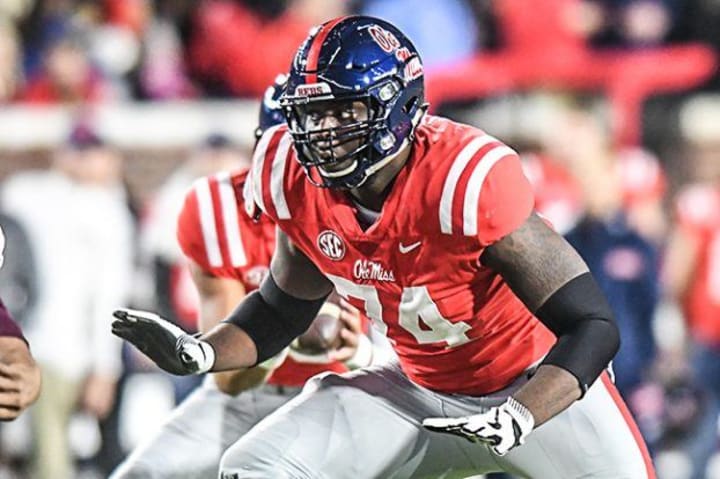 Pick: Greg Little, Offensive Tackle, Ole Miss
The Chargers' offensive line got dominated by the Patriots defensive line on Sunday. Protecting the aging Philip Rivers should be the team's number one priority going into next season. Little is athletic with strong arms and can play right and left tackle if need be and should help to sure up a Chargers offensive line that allowed 34 sacks this season.
29. New England Patriots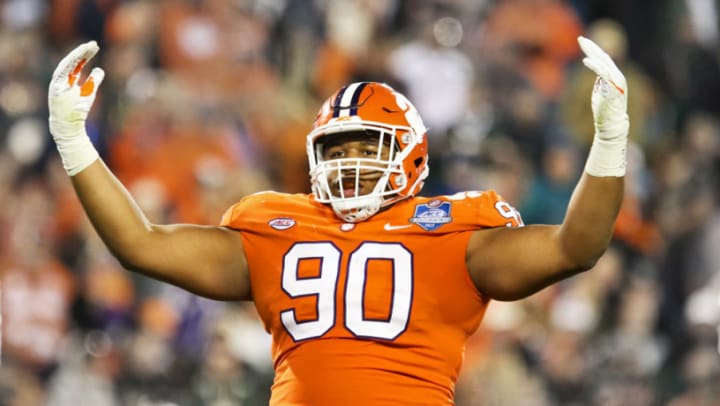 Pick: Dexter Lawrence, Defensive Tackle, Clemson
The Patriots don't have a lot of needs, but the interior of the defensive line certainly is one. According to football outsiders, the Patriots' defensive line was 26th against the run. He ended his Clemson career with a suspension, but his size and talent as a run stopper should help mask some of the questions teams might have about him.
30. Los Angeles Rams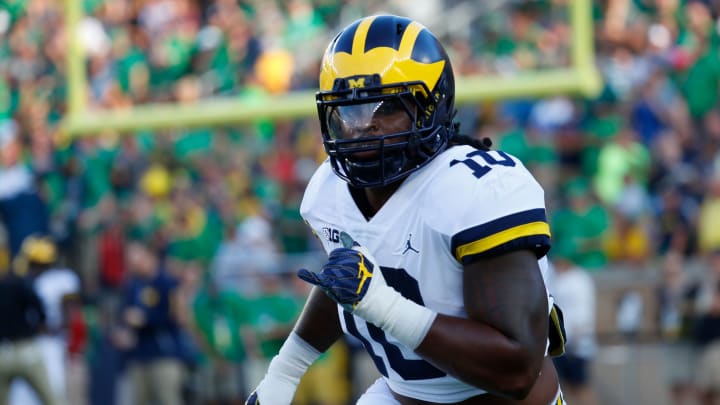 Pick: Devin Bush, Linebacker, Michigan
Devin Bush is undersized but his athleticism and tackling ability make him the perfect linebacker to combat spread offenses in the NFL. Sometimes he gets overpowered while taking on blocks but he makes up for it with his coverage ability. Bush is a step in the right direction for a Rams defense that needs quite a bit of help.
31. Kansas City Chiefs
Pick: Nasir Adderley, Free Safety/Cornerback, Delaware
The Chiefs desperately need help in the secondary, and with Eric Berry's future in question, Adderley is a perfect fit. The ball-hawking safety has excellent range and can play a number of positions in the secondary. Adderley is the type of player the NFL falls in love with.
32. Green Bay Packers (from New Orleans)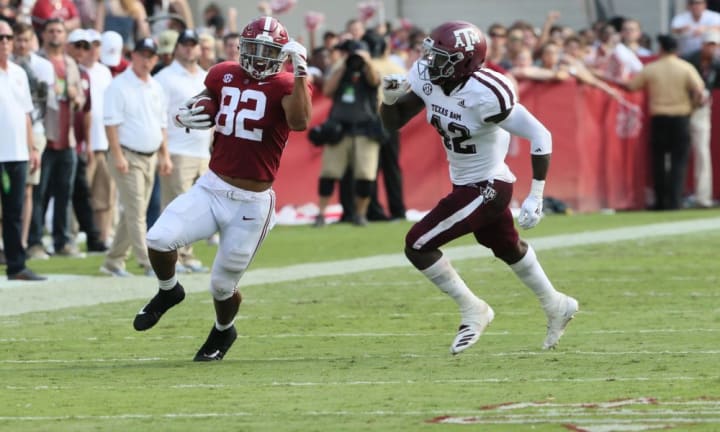 Pick: Irv Smith, Tight End, Alabama
In recent years, the Packers have been unable to get consistent production from the tight end position. Smith's speed allows him to be a great vertical threat and his positional versatility is essential in Matt Lafleur's offense. Tight end isn't the most glaring need for the Packers but giving Aaron Rodgers more weapons is never a bad thing.
football
I am currently a communications and sports media major at Franklin Pierce University.