2016 NFL Playoff Teams: Fluke or for Real?
Four of 2016's playoff teams had unexpected, big years — but are they legitimate contenders or simply pretenders?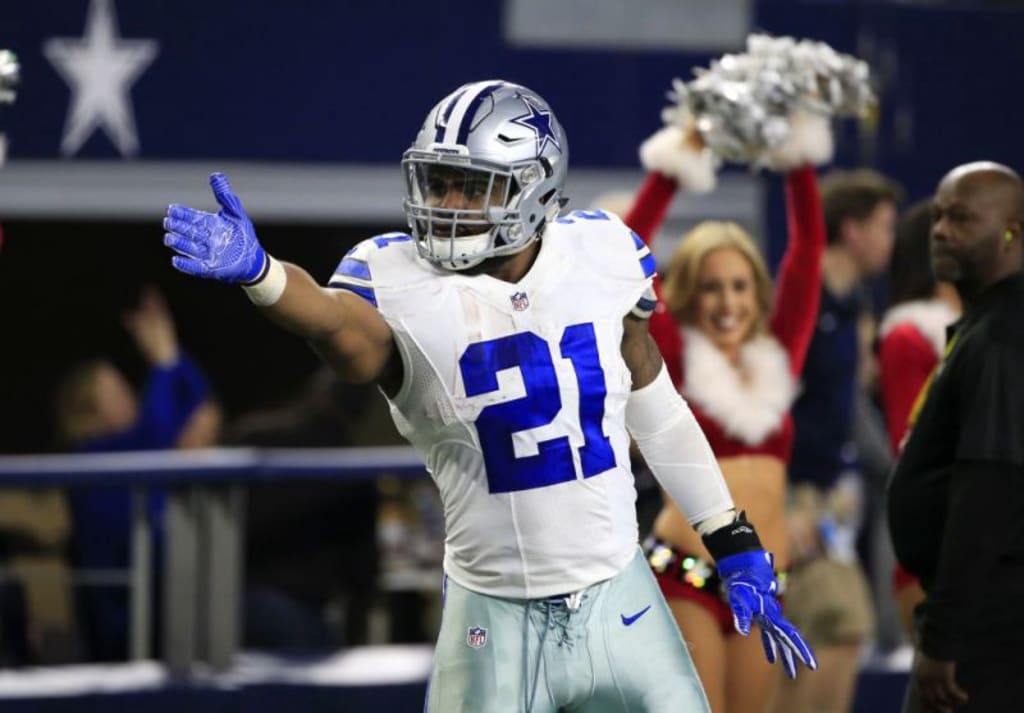 Yahoo! Sports
For as many times as the Patriots make it to the AFC Championship game and the Packers put themselves in the playoff picture, each year there are multiple teams that seemingly come out of the blue to achieve big time success.
2016 was no different. There were the rookie-led Cowboys, the offensive juggernaut Falcons, the Wild Card Dolphins and the up-and-coming Raiders.
All four of these teams came, for the most part, came out of nowhere to have tremendous seasons that saw them catapult themselves into the playoff race. And each has a crew of young players that have them set up for the possibility of continued future success.
At the same time, there's always a chance that these teams lucked out in 2016. It's been seen time and time again. Whether it was the Super Bowl 50 hangover of the Panthers or even their fellow NFC Championship game participant Cardinals who also fell flat, a fluke or lucky season is always a possibility when the success comes so rapidly.
So after their big 2016 seasons, are the Cowboys, Falcons, Raiders and Dolphins just a fluke or are they for real?
Dallas Cowboys: For Real
The Cowboy's wild season all started on draft weekend when they selected Ezekiel Elliot in round one and Dak Prescott in the fourth. These two would be the key cogs in what was a magical 13–3 year and a number one playoff seed. With all the winning came a sense that, like the 2015 Panthers, Dallas was this year's team that had everything go their way. Of course, the playoffs saw that success come to a dramatic halt — but there is still plenty of hope for the future.
Dallas might not have quite the year they had in 2016, but they most certainly look the part of a perennial contender. With an offense anchored by the league's best offensive line and a second generation of triplets in Prescott, Elliot and Dez Bryant, the Cowboys are set up to be one of the league's best on offense for years to come. It seems inconceivable that they don't repeat or better their 149.8 rushing yards per game, and with some minor defensive additions this offseason, Dallas is set up to be one of the NFC's most consistent and elite teams.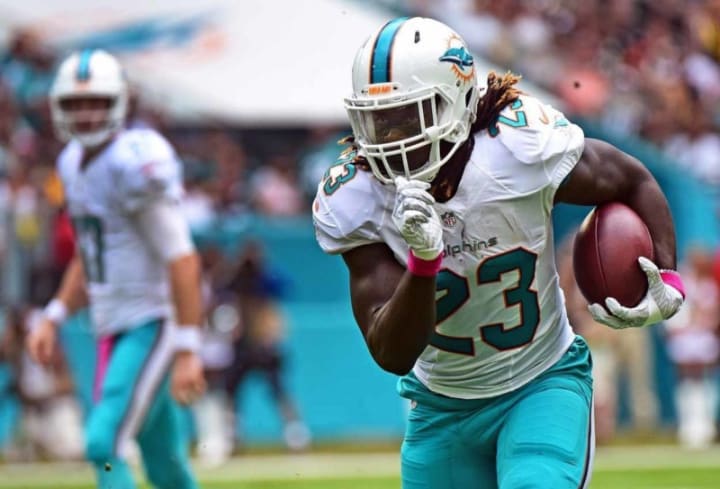 Miami Dolphins: Fluke
Apologies to the fans in South Beach, but the playoff appearance from the Dolphin's last year doesn't seem like something they'll be able to keep up consistently. Yes, Ryan Tannehill looked vastly improved with his efficient year — completing 67.1% of his passes. Jay Ajayi's 1,272 yards were also a big compliment to Tennehill, but there are too many issues that look to make Miami as average as usual.
Their defense allowed the fourth most yards per game (382.6) and gave up a near 24 points to go with it. And offensively, even with their young stars, they were in the bottom half of the league in both yards and points per game. The AFC's general inferiority certainly bodes well for them and Adam Gase appears to be an excellent choice for head coach, but for now, the Dolphins don't look the part of a consistent playoff threat just yet.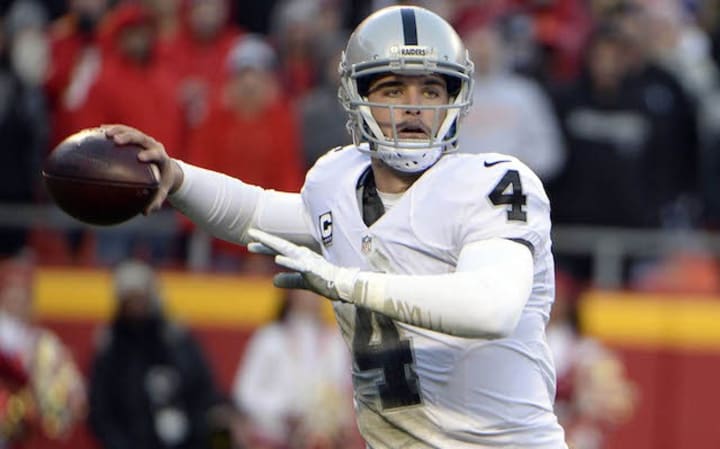 Oakland Raiders: For Real
The Raiders were arguably the most exciting team of the 2016 season. After suffering through years of futility, there finally seemed to be success ahead for this ball club. Had QB Derek Carr not broken his leg late in the year, this team could have challenged the best of the best in the playoffs with the dynamic young players they now boast on both sides of the ball. Like the Cowboys, Oakland seemed to have everything go their way this past season, even in a few of their not so great outings.
The season ended in a disappointing fashion, but this Raiders team is definitely on the upswing and should only get better from here. Derek Carr is quickly becoming one of the best young quarterbacks in the NFL after garnering MVP consideration with his big year (3,937 yards, 28 touchdowns, six interceptions) and on the opposite side of the ball, newly honored Defensive Player of the Year Khalil Mack leads a defense that needs some work but, overall, has the pieces in place to be dominant for years. The Raiders 12–4 record looks like it's just the beginning of what's to come in Oakland.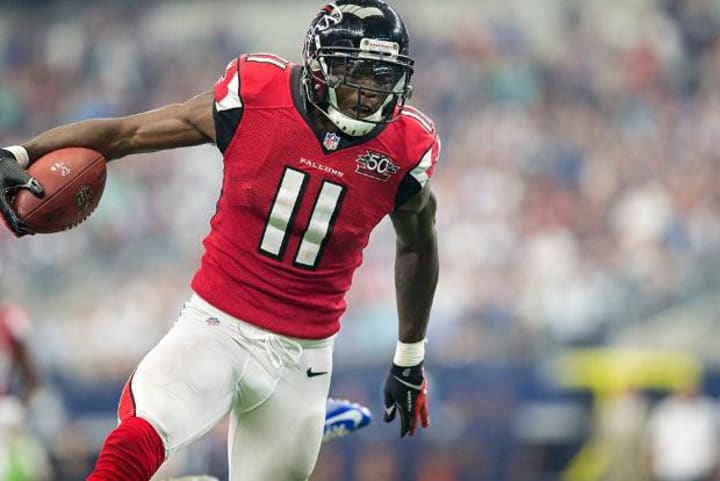 Atlanta Falcons: Fluke
Even for going 11–5 and reaching the Super Bowl, the 2016 Atlanta Falcons were criminally underrated all year long. They boasted the NFL MVP in Matt Ryan, who finally appeared to rid himself of his all too common disastrous mistakes, and a defense led by one of the league's best young pass rushers in Vic Beasley. That Super Bowl didn't turn out as planned (or as anyone could have possibly imagined), and though many of the pieces will still be in place (minus a very important offensive coordinator), this Falcons squad looks reminiscent of a few too many flukes of seasons past.
Ryan's MVP wasn't a complete shock. He's had great years in the past, but has never been able to string those years together into something even remotely consistent. And yes, the team still has Julio Jones, Devonta Freeman and a plethora of other young talent, but Atlanta unfortunately has a history of inconsistency that simply can't make this team trusted just yet. Lest we forget 2015's NFC champs, who also flopped hard in the year following a Super Bowl appearance and loss. Unfortunately, the 25-point lead that was lost in this year's big game could make this Super Bowl hangover quite a doozy for the Falcons.