Why You Need to Have Strong Credit
Here are a few of the most important reasons why you should make raising your credit score a priority.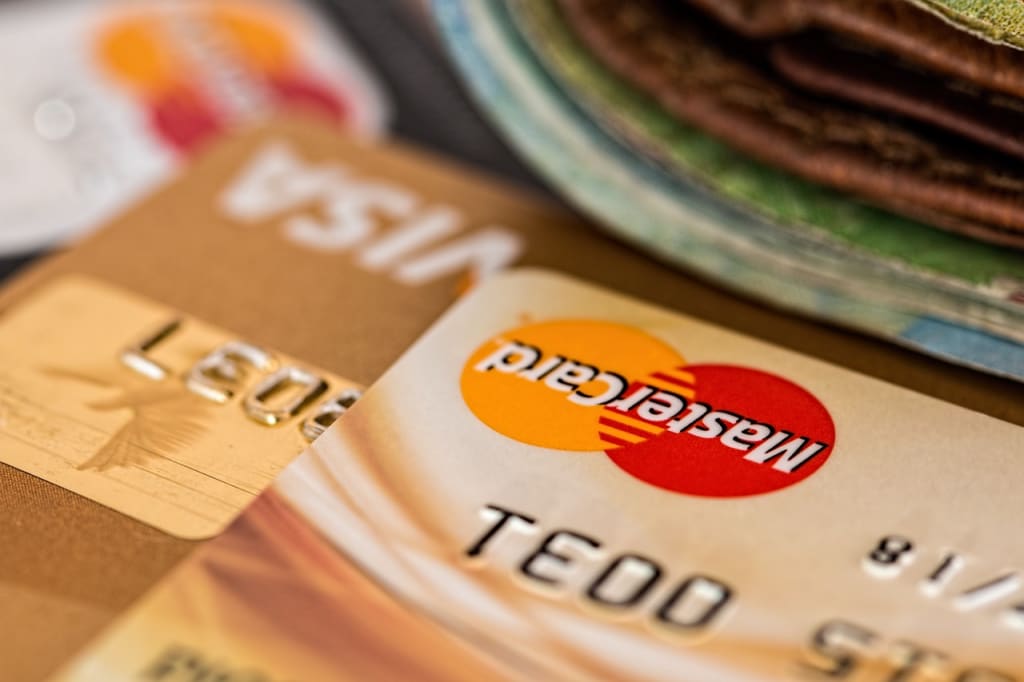 Your credit can have a huge effect on your overall financial health. In addition, not having your credit score where you want it to be may close the door to many different types of opportunities. Here are a few of the most important reasons why you should make raising your credit score a priority.
Have Access to the Best Credit Cards
When you apply for a new credit card, you may get turned down by financial credit card companies or financial institutions. Also, you may be accepted by one or two but be subject to exorbitant interest rates. You may end up accumulating so much interest that it starts to comprise a good chunk of your regular balance that will ultimately keep snowballing and preventing you from making the best use of your available credit. In addition to high interest rates, you may find that you have access to only low or moderate credit limits. If you have less available credit than you need, it's easy to get maxed out in a given month. Moreover, using too much of your available credit can further damage your credit score.
To get on the right track with your credit card usage, consider getting a secured credit card. It's an excellent option for people with low credit scores, and it also helps to prevent overspending. When you open a secure credit card, you make a deposit that determines your credit limit. You can't overspend beyond what you can reasonably afford, and you won't have to contend with astronomical interest rates. You can slowly build your credit month after month by making timely payments.
Apply for a Loan or Financing
If you need to take out a loan or finance a major purchase such as a car or home, poor credit could be an insurmountable obstacle. If you aren't outright rejected by a lender, you may be stuck with an unreasonably high interest rate, much like can happen with credit card applications. Alternatively, you may have to settle for a car or home that isn't the one that you really want. Even if your income and assets show that you can afford to make payments, a poor credit score is going to be a red flag on your applications.
Some of the traits that lenders and financing companies find most off-putting are delinquent accounts or accounts that have been forwarded to collections. These types of negative marks on your credit score may lead a lender to believe that you're at risk of defaulting on a financing agreement. In addition, some financing companies operate with specific criteria about minimum scores rather than analyzing your report in detail. When you have a good credit score, lenders will perceive you to be a relatively low-risk applicant because your credit score demonstrates your ability to meet your financial obligations consistently.
Land the Job You Really Want
A lot of companies will run a credit check as a part of their pre-employment screening process. You may wonder why a company should even care what your credit is like when it will be the one paying you rather than vice-versa, but a credit score can reveal a lot about a job applicant. Hiring managers view good credit as a reflection of reliability, responsibility, and organization.
You should also keep in mind that some companies may find it risky to hire applicants with poor credit for certain job roles. For example, if you'll be working closely with a company's purchasing department, it would want you to be capable of handling your personal purchasing activities responsibly. Moreover, an employee that has broad access to a company's funds or those of its clients could be worrisome for a hiring manager if a person has a lot of outstanding debt or has a history of not meeting financial commitments.
Having strong credit can be important for meeting a lot of your goals. Take charge of building your credit to shape a positive financial outlook.
The company's proprietary, patented software controls electric motor coils through individual coil switching Exro centered on realizing at least eight commercial deals this year for its innovative technology

Real estate investments are among the best investments every human being has made so far. This has also been one of the most significant long-term investments ever made. It is thus important to have a look at the latest trends in the market and at what the future holds as well. This will help people choose the best location for future investments in real estate.

As both a real estate investor and a real estate investor educator, I've heard the same question repeated endlessly since the coronavirus pandemic exploded: "Should I buy real estate during COVID-19?"

American Millennials have the impossible task of saving the world from Trump, climate change, and obnoxious editorials written by Baby Boomers. And they're doing it while in debt, living at home, and under the ever present anxiety that their futures are going to be spent both literally under-water because of rising sea levels, and figuratively because of whatever the next entirely preventable economic crisis will be.

The technology is primarily promoted as an imaging device for bladder cancer but has the potential to expand to other endoscopic procedures including laparoscopic, colorectal and thoracic Bladder cancer is the sixth most prevalent cancer in the United States, with 600,000 people fearing recurrence The global market for bladder cancer is estimated to grow to an estimated $4.71 billion by 2026