What Does a Personal Investment Company Do?
Personal investment companies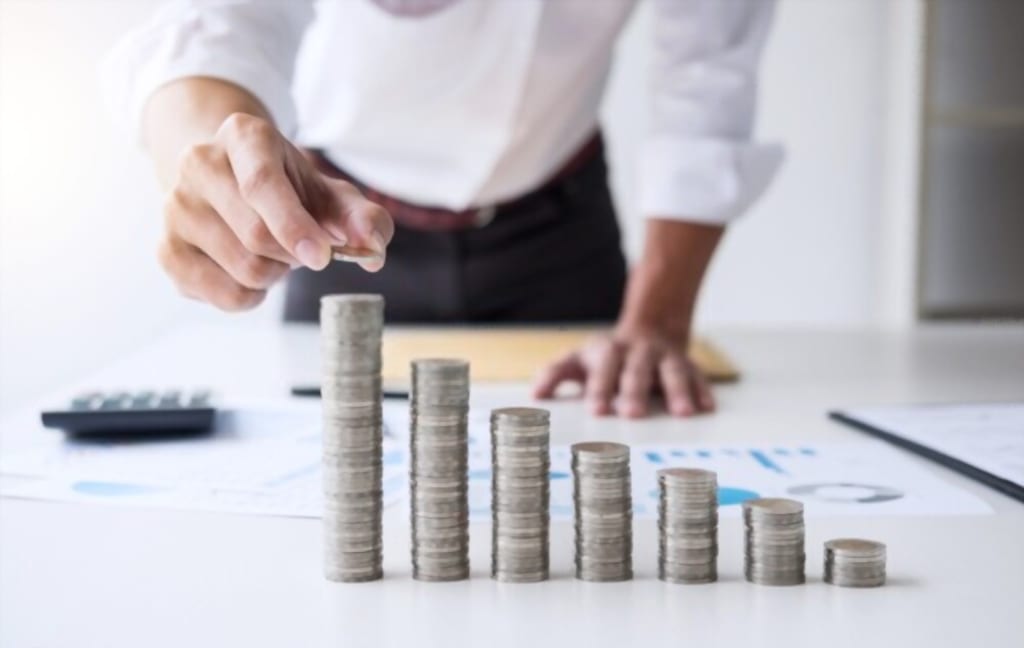 If you have gathered $5 million to $500 million in liquid investable assets, you may believe that your financial woes are finally ended. However, if you don't invest your money to protect and increase it, you may find yourself in financial trouble and facing an uncertain future sooner than you expect. If you don't want to get caught up in it all, engage a top personal investing firm to protect your assets and develop your wealth over time.
What Is The Purpose Of A Personal Investment Company?
Individuals with a high net worth or ultra-high net worth frequently hire a personal investing firm to help them achieve their financial objectives. "What do personal investing businesses do?" you might wonder if you've never used these services before.
A personal investment firm's managers meet with their clients in-depth to learn about their risk profile, time horizons, and investment goals, among other things. They use these insights and data to do in-depth study to determine which assets are the best fit for each customer. Professionals at a personal investment firm also consider past and projected performance of those investments, as well as global and local market conditions and other factors.
What Are the Benefits of Using a Personal Investment Company?
PIC provide a variety of investment services. Portfolio analysis, asset allocation, portfolio strategy implementation, and other services are all geared toward helping affluent individuals and families achieve their financial objectives.
A thorough description of the services provided by a personal investment business can be found here.
1. Allocation of Assets
Asset allocation is a method of investing that tries to achieve the ideal balance of investment risks and returns. This is one of the most important services that personal investing firms provide to their clients in order to enhance their portfolio profits.
Personal investment company that specialise in high-value assets and are familiar with the needs of wealthy clients can assist you in optimising your portfolio for maximum growth. Our guide can help you learn more about how to improve the performance of your portfolio. Asset allocation keeps you on pace with your long- and short-term financial goals while also protecting your assets.
Having a Pillar Wealth Management professional monitor your investment portfolio and allocate your assets after careful consideration will help you preserve your wealth for the future without sacrificing your standard of living. Unemployment, lawsuits, accidents, or death can all cause changes in your financial situation, and a well-designed investment portfolio can help you weather the storm. This allows you to maintain complete control over your financial situation through good times and bad.
2. Portfolio Administration
Your portfolio includes cash, bonds, stocks, equities, mutual funds, and other commodities, and it provides a comprehensive picture of your financial investments and assets. Portfolio management is a service provided by personal investment firms in which they develop investment strategies to allocate your assets in order to meet your objectives, reduce risks, and increase capital gains.
Our staff at Pillar Wealth Management examines and evaluates the financial structure of your portfolio in an unbiased and objective manner. After determining the risk tolerance of each investment, we will assist you in identifying new and lucrative options. By diversifying your assets' investments, you can reduce investment risk with a personalised plan.
3. Retirement Preparation
Any person's investing strategy should include retirement planning. Everyone wishes to retire in peace, happiness, and financial security. For high-net-worth and ultra-high-net-worth individuals and families, realising this ideal is extremely difficult.
Personal investment companies provide a valuable service to wealthy individuals in the form of retirement planning. Your retirement approach is mostly determined by your investment portfolio plan. You'll only be able to develop and keep your money long enough to enjoy a financially secure retirement if you apply the right investing and portfolio growth strategies.
The truth is that your investment strategy will need to change depending on where you are in life. When you're young, for example, you can afford to take on more risky ventures that require you to wait out slow economic cycles. If you're nearing retirement, however, you'll be considerably better off with low-risk, stable assets.
All you need are small company Accountants in Brighton to crunch the figures and assist you in making the best decisions possible. Stay on top of your finances, take care of payroll, register a new company quickly and painlessly, and do all of this at a fraction of the cost.
personal finance
About the author
We are one of the most well-known accountants in Croydon, with a diverse range of skills and experience that offers value to our clients. We've worked in commercial organisations and have firsthand business knowledge.
Reader insights
Be the first to share your insights about this piece.
Add your insights