U.S. Homebuilder's Index Rises in September 2021
Is this Good News?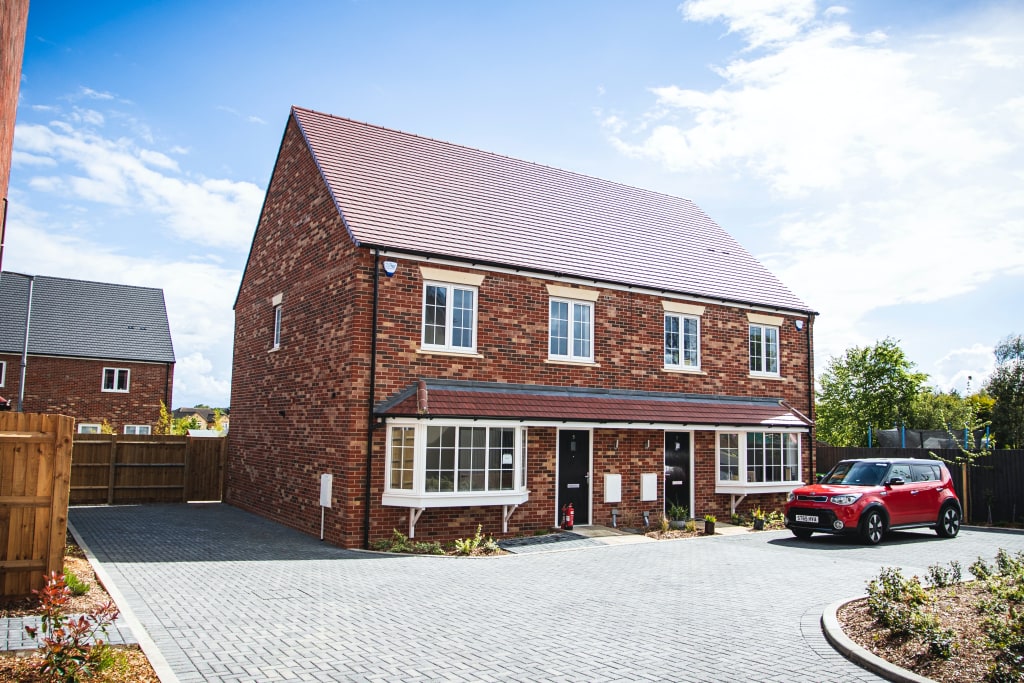 Photo by James Feaver on Unsplash.com
Not really!
While a 1.0 point rise to 76 in the National Association of Homebuilder's Index (from a 13-month low last month), it remains below its reading of 90 (November 2020). In short, it may be premature to bring out the Marching Band to celebrate. We still have a supply-demand imbalance in the U.S housing market.
What do we Need to Turn Things Around?
While the 70% plus drop in U.S. lumber prices from its peak in May 2021 is encouraging, the U.S. housing market is still suffering from other ills. These include an underbuilding of close to 1.5 million single-family homes per year over the last several years. By way of example, the National Association of Realtors estimates that we have a supply shortfall of about 6.8 million housing units. Until we rectify this supply issue, we will continue to see problems in this market.
There are currently no studies or data supporting the view that one needs to increase housing demand. According to the National Association of Realtors, we need prices to stabilize as the explosive rise in prices has removed 4.8 million prospective buyers since 2019.
Economics suggests that prices can come down by either increasing the supply of something or lowering the demand for a good. No one should be advocating the adoption of policies that discourage homeownership. Increased homeownership is a positive development. Numerous studies find that increased homeownership reduces crime, boosts real GDP through increased consumer spending, and improves happiness among those lucky enough to become homeowners.
As of June 2021, one of the most reliable metrics of housing price changes, namely the Case-Shiller 10-City housing market index, revealed that housing prices were rising by 18.5% on a year-over-year basis. While many fret that labor shortages are causing explosive wage growth, average hourly earnings rose by just 4.3% (August 2021).
You don't need to be an Economist or Mathematician to conclude that this trend is unsustainable. The general population cannot continue to bid housing prices higher when housing prices are already rising by more than four times the general rise in wages.
How Can We Fix This Situation?
First, we need to fill many of the job openings within the U.S. Housing Construction Sector. Second, we need to see restrictive zoning laws that discourage building eased as soon as possible!
One easy solution would be to offer tax credits to workers that return to work in that sector. If a worker returns to that sector after not working over the prior-90 days, we can offer them a $1,000 tax credit. We need to place the working restriction to prevent job-hopping.
If we don't like this option, we can offer special work visas to immigrants (from any country) that have prior experience if they agree to seek employment in the construction industry. Again, we can deport workers who don't become employed within 30 to 45 days in that sector and make sure they offer immediate proof of such employment as soon as they land a job.
Promoting housing demand to aid prospective buyers will have the unintended consequence of pushing prices even higher. Boosting demand is not the answer when we need to increase the supply of housing.
And if anyone has any doubt that supply is the problem, look no further than the evidence provided by the U.S. Census. They found that from Jan. 2012 to June 2021, U.S. Household Formations rose by 12.3 million. In contrast, seven million single-family homes were built throughout this period. Such evidence does not even consider that we should always expect to see a rising homeownership rate over time!
economy
Chan Economics LLC, Public Speaker
Chief Global Economist & Public Speaker JPM Chase ('94-'19).
Senior Economist Barclays ('91-'94)
Economist, NY Federal Reserve ('89-'91)
Econ. Prof. (Univ. of Dayton, '86-'89)
Ph.D. Economics