The Price Of Bitcoin, BNB, Ethereum, Terra's Luna, Cardano, Dogecoin, XRP & Solana ALL Begin Free Fall
Shark Tank star gives cryptic crypto Prediction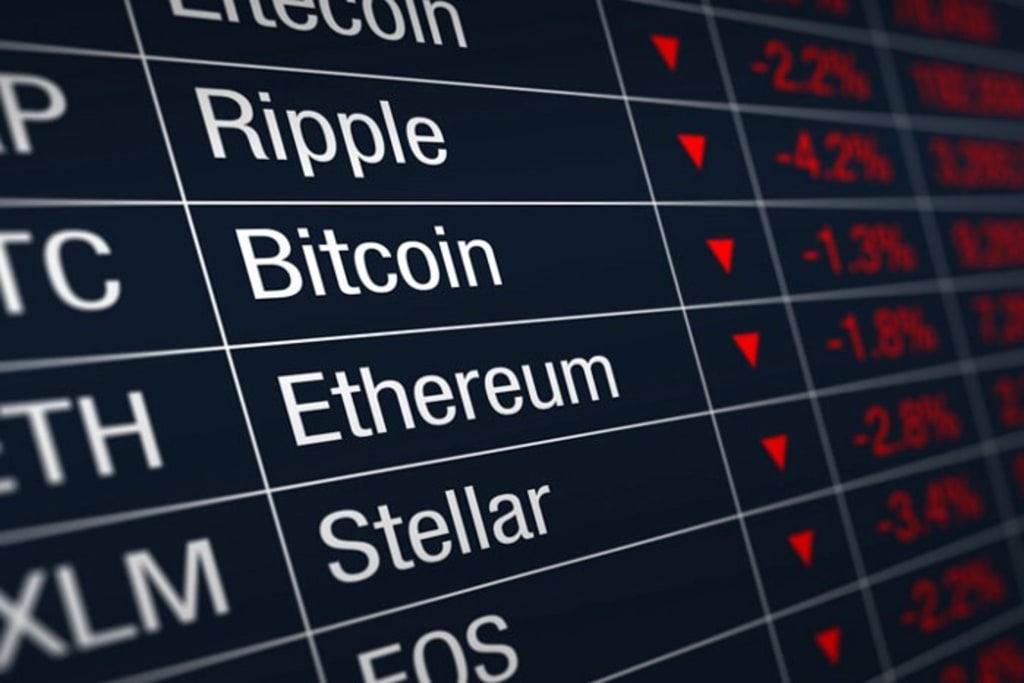 Crypto continues to HEMORRHAGE money…
Over the past week, bitcoin lost about 33% of its overall value, hitting a low nearing $20,000. (at the time of this writing, bitcoin had recovered to a little over $22,000.) Altcoins are suffering heavily too. Ethereum's price fell 31%, Cardano dipped by 16%, Solana dropped just under 10%, and Terra's luna, dogecoin, BNB, XRP, BNB, dogecoin, Terra's luna are down 23%, 30%, 24%, 15%, respectively. [1]
When Will We Hit Rock Bottom?
"Shark Tank" star Kevin O'Leary (remember how he made a killing during the dot-com bubble?), recently stated that he doesn't think we've hit the bottom quite yet. In fact, O'Leary told CoinDesk this week, "You don't get a bottom until you have an event." [1]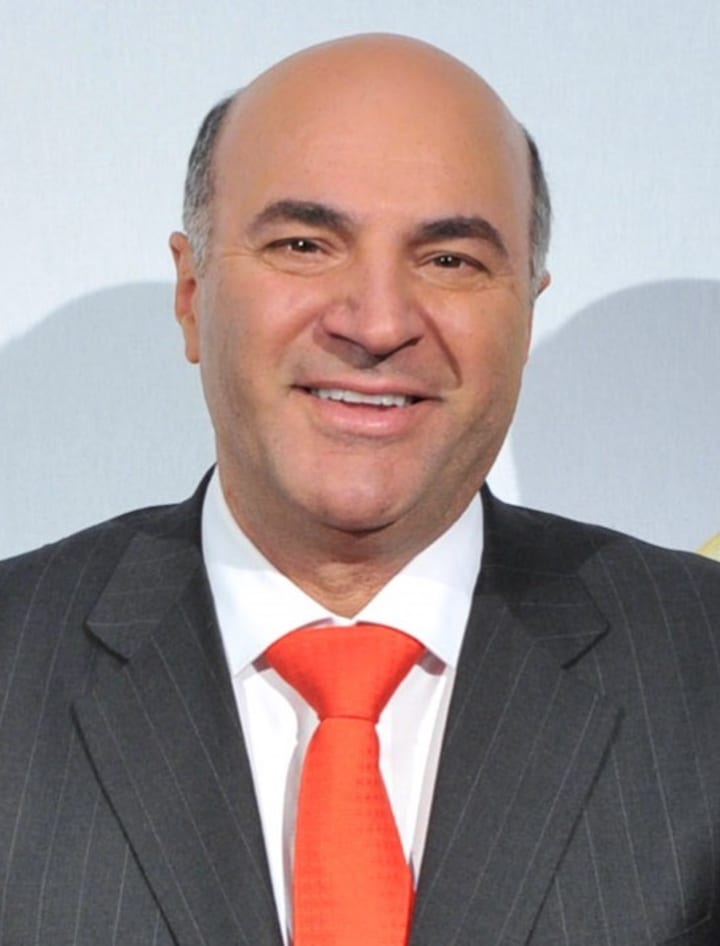 Now, this "event" that Mr. O'Leary speaks of, I don't think anybody knows. Except for maybe him and some of his fellow members of the Illuminati… Either way, I think now would be a good time for us to reflect on crypto's recent past, and take a good hard look at how the crypto markets got here in the first place.
Looking Down from Above
Haven't we already seen a number of these so-called "events"? What about the collapse of Terra?? Or how about the implosion of the biggest lender of cryptocurrency, Celsius??? Some would say those are "effects" of the event, not the event itself. Not so sure about that, but I digress. [2]
Other analysts compare the recent sell-off to the first major crypto bubble when it burst. Remember that…? Back when bitcoin lost 80% of it's value within 12 months after cruising past $19,000 per coin back in 2018. [1]
That crash was largely a result of a chain of events that caused panic. But who's to say that couldn't happen again? Just as a quick refresher, those chain of events were: [1]
January 2018, Rumors started circulating that crypto trading was about to be banned in South Korea [1]
A couple of weeks later, Japan's Coincheck was hacked and $530 million in crypto was stolen. [1]
A couple of months later, control of a Binance private key was lost causing major carnage and panic on the largest crypto exchange. [1]
Late March, Twitter, Facebook and Google all banned cryptocurrency trading. [1]
Many early investors in crypto thought that was going to be the end of cryptocurrency, or at least bitcoin. Today, bitcoin is still up more than 3X in 3 years. [1]
Looking Behind from Ahead
Nobody knows what's going to happen with crypto within the next year, or whether or not it will still be around in a few months from now. Cryptocurrencies need confidence from the tech sector in order to flourish, and we're just about as far as we could possibly be from there at this point. The NASDAQ has lost around 13% of it's value since March. That should tell you something.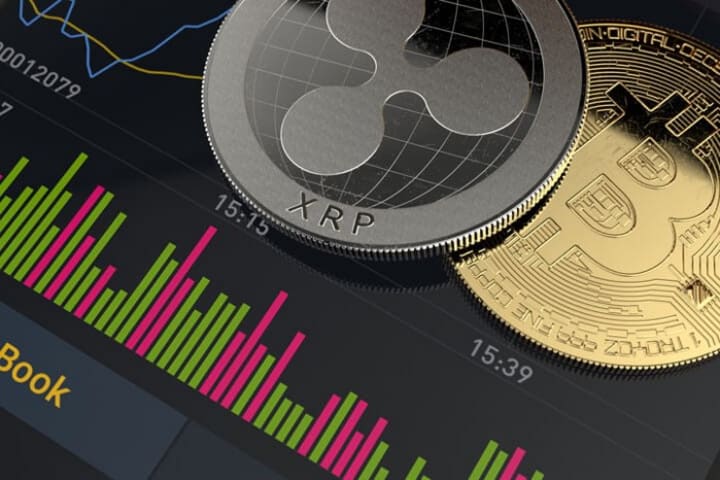 Hard to tell if tech will get better, but I can say for sure that in order for crypto to even begin to reverse it's current track we're going to first need a better idea of what future inflation will look like. That and the outcome of the war in Ukraine.
The one good aspect of crypto in the future is the regulations that are sure to come after these multi-billion dollar wipeouts. There will have to be a clear regulatory framework created for digitalized assets and that in itself may increase the adoption of digital currencies across a larger audience. [1]
I guess O'Leary will be right as soon as we witness a similar type of cascading series of unfortunate events to the last series in 2018. I agree with his view that many more cryptocurrencies are going to hit a zero value.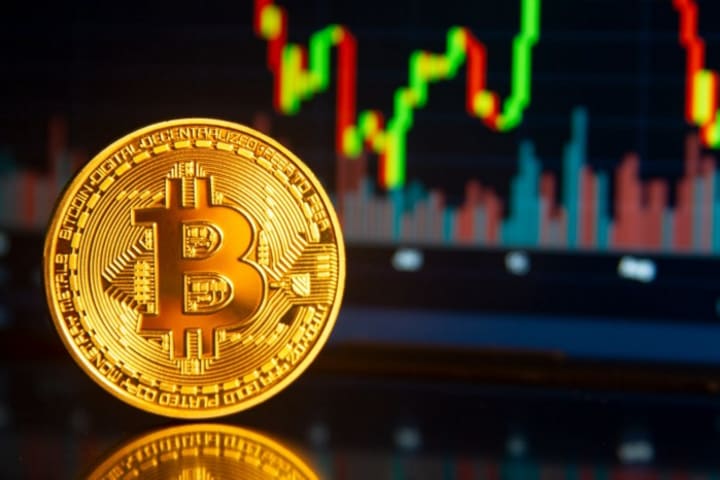 SOURCES:
[1] Forbes. "'You Don't Get A Bottom Until You Have An Event' — Shark Tank Star Issues Stark Crypto Prediction, As Price Of Bitcoin, Ethereum, BNB, XRP, Terra's Luna, Solana, Cardano And Dogecoin Go Into Free Fall, https://www.forbes.com/sites/danrunkevicius/2022/06/16/you-dont-get-a-bottom-until-dot-com-billionaire-issues-stark-crypto-prediction-as-price-of-bitcoin-ethereum-bnb-xrp-terras-luna-solana-cardano-dogecoin-go-into-free-fall/?sh=fc2c84869a50" Accessed June 18, 2022.

[2] Bloomberg. "'Crypto Debacle at Celsius Rattles Market Already Shaken by Terra, https://www.bloomberg.com/news/articles/2022-06-13/crypto-lender-celsius-freezes-withdrawals-fueling-market-rout#xj4y7vzkg" Accessed June 18, 2022.
investing
About the author
An expert in stocks 💹, options⚡ & crypto💱 w/ 13+ years of eCommerce experience to give a unique perspective on using markets to boost revenues & conversion💲!
Reader insights
Be the first to share your insights about this piece.
Add your insights