The Complete Guide to Social Media Marketing Strategy
Social Media Marketing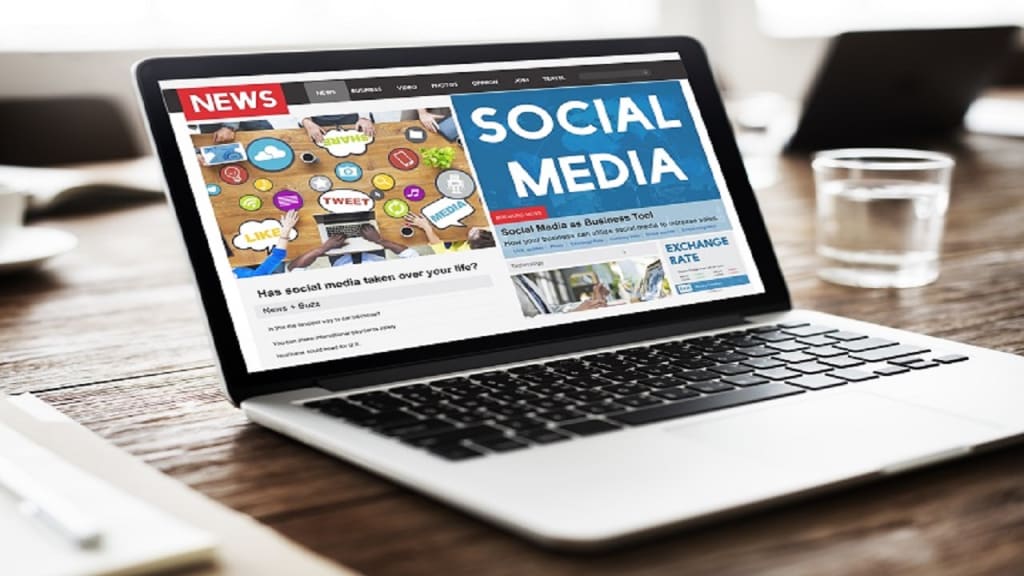 Social media marketing has become an integral part of most successful businesses' marketing strategies, and if you're wondering how to set up your own effective social media marketing strategy, this guide will help you discover exactly how to do it. This guide will walk you through the entire process of creating a social media marketing strategy from the very beginning, including identifying your target audience and developing your plan of action, all the way to coming up with individualized tactics that work best for your business.
Introduction
Social media marketing is, in some ways, more limited than old-fashioned marketing. But social media marketing also provides a number of advantages that make it an incredibly powerful tool for reaching and engaging your target market. A successful social media marketing strategy doesn't focus solely on one platform or tactic—rather, it utilizes a variety of tools and channels to reach your customers where they are.
Definition
Social media marketing is a form of Internet marketing that involves using social networks and platforms for business promotion. To create a social media marketing strategy, first identify which social networks will be most important for your brand's message and development goals. Review how people are using each network and think about which ones will work best for your company's goals. While some businesses choose just one or two, others use many different social media sites in order to have more reach.
Social Media Tools
The first step in creating a social media marketing strategy is figuring out which tools you'll use. Once you've identified those, it's time to look at how each platform works, and figure out how to craft an effective social media marketing strategy for your business or organization. If so, Best Facebook Marketing for Restaurants is for you because Facebook is the most popular social network platform worldwide.Here are some of our favorite tips for using each platform effectively
Target Audience Selection
Before you even start crafting your social media strategy, take a step back and think about who you're trying to reach. As with any marketing endeavor, having a clearly defined target audience will help keep your plan on track. Is your focus national or local? Are you targeting young professionals or retirees? Identifying specific demographics will allow you to craft posts that better resonate with these groups.
Choosing a Social Network Platform
When choosing which social network platforms are right for your business, it's important to look at your customer demographics and what you plan on using that platform for. For example, is a forum on a social network really necessary if you're targeting tech-savvy 20-somethings? It all depends on your customer base. Before jumping into any social media marketing strategy, take some time thinking about what's going to make sense for your business.
Time Management Strategies
One of your main challenges as a social media marketer is that you need to be on several platforms at once, and focus on creating content for all of them. If you're only just starting out with social media marketing, then managing all of these time-consuming platforms can be overwhelming. Use these effective time management strategies so you don't overwhelm yourself and end up spreading yourself too thin
Customer Service on Social Media
Social media is a great way to communicate with your customers. It can also be a great place for them to voice their opinions. When engaging in social media, it's always important for businesses to remember that it's not just about them anymore; it's about their relationships with their audience members and customers.
Content Creation
What is your goal? Social media marketing is best suited for brands that sell products or services directly. However, one could argue social media is also good for B2B (business-to-business) companies; a number of studies show that top brands on Twitter get more leads than those on Facebook. So, what are some social media marketing ideas?
Frequently Asked Questions
Social media marketing can be a difficult beast to tame. Below is a list of common questions we receive about social media strategy, along with some answers that can help get you started on your path toward successfully engaging your audience. Here are our most frequently asked questions: How long will it take me to see results from my social media marketing strategy? What's one good first step for someone who's just getting started in social media marketing? What does social mean when it comes to social media marketing?
investing
About the author
Mr. Masudul, an SEO specialist who analyzes guest blogs. He is very much passionate to explore the technical field and devoted to this field as a genuine online marketer
Reader insights
Be the first to share your insights about this piece.
Add your insights