The 10 Best Udemy Courses for Growth Investors
Investing can be scary at times—especially if you're ill-prepared. Studying some courses for growth investors can help alleviate some of those risks outright.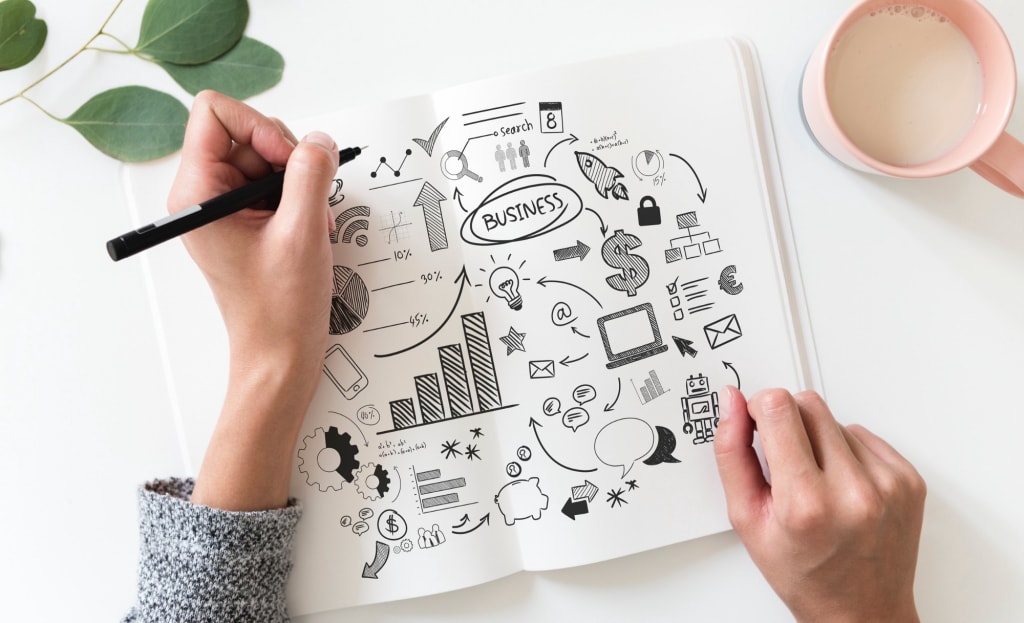 You work hard for your money, and after years of strenuous work, it might just be time to make your money work for you. But what does that mean, exactly?
Let's break it down in two words: Growth investing.
This obviously applies to a multitude of passive income techniques within the financial world, like investing in mutual funds, undervalued stocks, and low-cost ETFs.
However, it isn't wise for first-time investors to jump right into the market without some sort of working knowledge of the current financial landscape. Creating a diverse portfolio, learning basic market concepts, and coming up with investment strategies based on your own personal needs are all good ways to start, but how exactly, do you find out all of that valuable information?
Well, the internet, as always, has a number of resources that can help you and your life savings grow. The best, in my opinion, comes courtesy of Udemy, one of the leading online learning platforms. With some of the best courses for growth investors available through Udemy, there's no reason anyone should start investing while they're simultaneously scratching their heads. So let's look at some courses that can potentially help your portfolio grow to epic proportions, and in turn, help you live your life to its fullest.
The first course we'll look at is Value Investing: The Advanced Financial Statement Analysis. This one is pretty straightforward, as you can tell by the title. This course will help you meet all your financial goals and then some, offering a comprehensive way to fully analyze your own financial statement, while also prepping you to easily interpret a company's wide array of financial data. In short, it will teach you all the basics of evaluating a company so you can further assess whether or not you want to make an investment. If you do, chances are your growth rates will skyrocket.
Similar to the first course, Value Investing Strategies for the Stock Market will help you get the base knowledge of investing. Except this time, you'll have a primary focus on the stock market—something that is traditionally volatile in nature. This course utilizes the Benjamin Graham Strategy (otherwise referred to as the cigarette butt strategy), which helps identify some of the undervalued and underappreciated stocks on the market at any given time. It will also teach you some basics of financial statements, such as balance sheet, profit and loss statement, and cash flow statement in a fairly coherent, linear fashion.
This particular course is one of Udemy's most popular, with over 2,500 students enrolled. One of the reasons that it's become such a hit is because it essentially guarantees students an annual stock earning of between 15 and 20 percent. The course focuses on undervalued companies with high ceilings, and although there is still some risk involved, this program makes intelligent investing far less gut-wrenching for new traders.
Another course for making smart, sound investments comes courtesy of Nick Kraakman, Founder of Value Spreadsheet. Value Investing Bootcamp has close to 20,000 students enrolled, yet it still maintains a pristine 4.4 stars out of 5, making it one of the more highly-touted courses in terms of growth investing. In addition to over three hours of video content, this particular course also offers three eBooks, five quizzes, a spreadsheet, and a 25 point investment checklist, making it a fully-immersive learning experience for aspiring investors.
This course is particularly good for new investors who want to get the best value out their endeavors while ultimately limiting risk. This educational course from Knowledge Pursuit helps students get a better understanding of dividends—and why you are, in some cases, better off without them. The investing strategies offered by this course are fairly conservative in nature, with an emphasis on safe and sustainable portfolio growth.
Technical Analysis: Chart Pattern Trading Mastery 2018 is geared towards new investors looking to make passive income from home through the stock market. Boasting over 60 lectures, this course will teach students how to manage risk, utilize chart patterns to pick a high growth company, increase their earnings ratio, and ultimately make up to a 50 percent annual return through just one trade a week. So if you're looking to exponentially increase your net worth and prime yourself for an early retirement, this could be the course for you.
One of the more rudimentary courses offered by Udemy, Value Investing Turbocharged: Stock Trading with Leverage, is short and succinct—which makes it perfect for investors looking to get some sort of base investment knowledge before diving into the market head-first. At its very core, this roughly 45-minute course will teach you how to systematically invest in stock, choose the best investment strategies for your own financial needs, and ultimately pick the right companies to put your money in through tried and trued valuation criteria.
The Complete Value Investing Course is perhaps Udemy's most comprehensive course in terms of overall scope. The course (which has been updated to reflect the 2018 market) covers a variety of topics, including generating income through at-home stock trading, Copy & Paste investment strategy, and deciphering the right time to sell (perhaps the most difficult thing for new investors). The course also focuses on diversification for your portfolio and long term wealth management, giving you a platform to assess your strategy before, during, and after your investments.
Who wouldn't want to emulate the investing strategies of one of the greatest investors/business magnates of all-time—Berkshire Hathaway chairman and CEO Warren Buffett? This curriculum stresses the intrinsic value of learning the market and its tendencies, and in turn, putting your newfound knowledge to the test through savvy investments. It also serves as a stock market shortcut of sorts, and if you follow the program correctly, you can find your earnings growth increase to unforeseen levels. If you were ever looking for ways to invest like Warren Buffett, here's your chance.
This 5-Step Value Investing Formula serves as a perfect jumping off point for novice investors, making it one of the flagship courses for growth investors on Udemy. In applying these five basic steps, students will learn how to discover stocks at an undervalued market price and in turn, determine their actual through a VIM calculator—all while reducing risk by up to 30 percent. Confidence is key when it comes to investing, and this course is primed to deliver in that department, at the very minimum.
investing
Aspiring young money millionaire. Always strive and prosper. Get rich or die trying.
Receive stories by Roland Barnes in

your feed